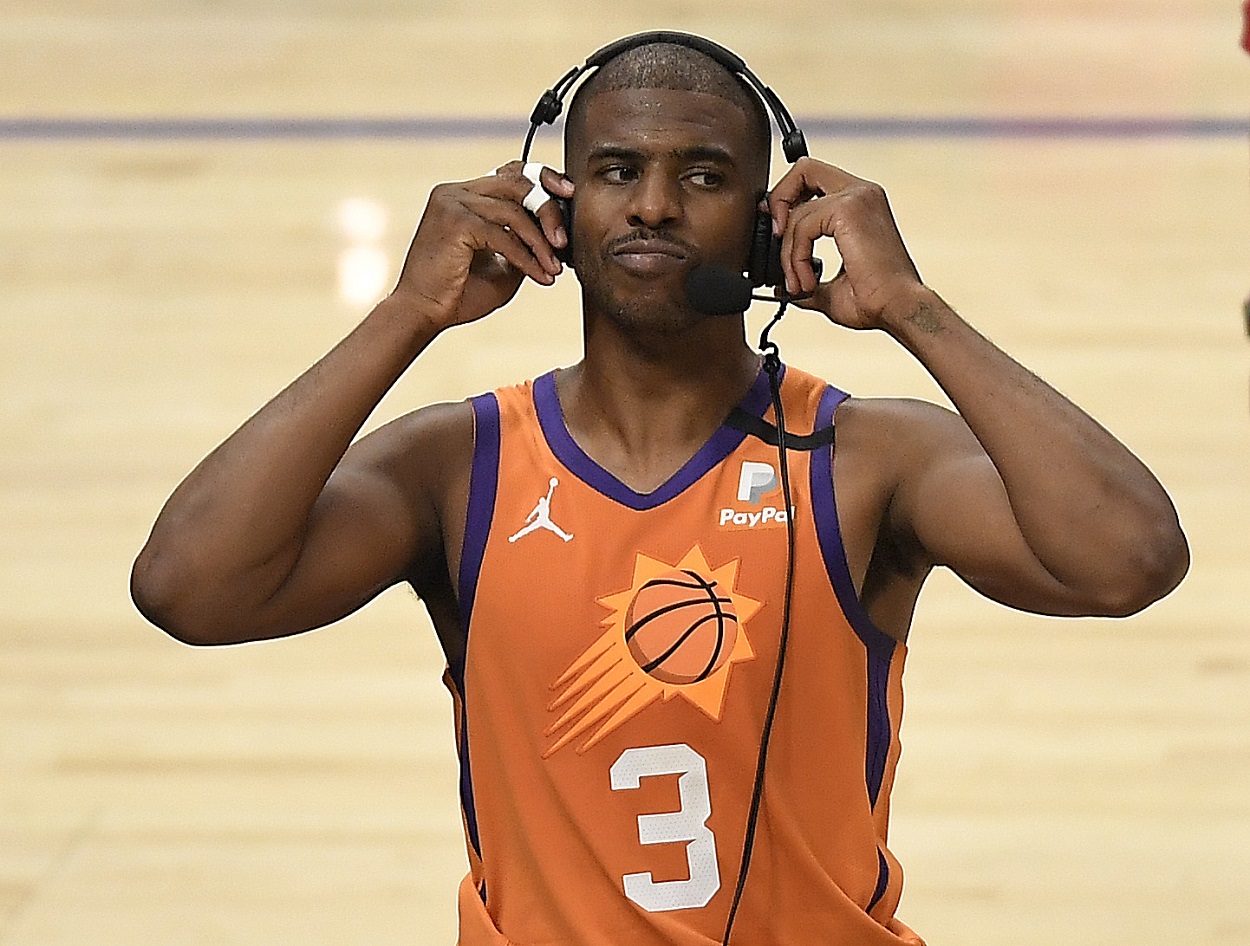 Ranking the 3 Players Taken Ahead of Chris Paul in the 2005 NBA Draft
Ranking the three players selected ahead of future Hall of Famer Chris Paul in the 2005 NBA draft.
Of the 60 players taken in the 2005 NBA draft, Chris Paul will be the only one inducted into the Naismith Memorial Basketball Hall of Fame when all is said and done. In addition, he's one of just five from the '05 class to be selected to at least one NBA All-Star Game and one of five to be selected to at least one All-NBA team.
Over the course of his 16-year NBA career, Paul, who was the fourth overall pick in the 2005 NBA draft, has played with five teams and is preparing to finally make his first NBA Finals appearance. He's been an 11-time All-Star, a 10-time All-NBA selection (four First Team, five Second Team, one Third Team), a nine-time All-Defensive selection (seven First Team, two Second Team), a four-time assists leader, and a six-time steals leader. Simply put, he's one of the greatest point guards of all time.
Of course, there's no way of knowing how the career of any NBA player will turn out when he's drafted but knowing what we know now, the Milwaukee Bucks likely would have taken Paul with the No. 1 pick in '05 had they known what he would become. Of course, Milwaukee chose Australian big man Andrew Bogut with the top pick that year and while he was a solid player, he's not Chris Paul, nor are the other two men chosen ahead of CP3.
Here's a quick ranking of the three players selected ahead of Paul in the 2005 NBA draft.
3. Marvin Williams
After helping the North Carolina Tar Heels to an NCAA championship as a freshman, forward Marvin Williams was taken with the second overall pick in the 2005 NBA draft by the Atlanta Hawks and earned All-Rookie Second Team honors, averaging 8.5 points and 4.8 rebounds in 79 games.
After spending seven years in Atlanta, Williams then played two seasons with the Utah Jazz before spending the next five and a half seasons with the Charlotte Hornets. After being waived by Charlotte in February 2020, he quickly latched on with the Bucks and made 17 appearances for Milwaukee to close out the year, and then announced his retirement.
In total, Williams appeared in 1072 regular-season games, making 828 starts, and averaged 10.2 points and 5.2 rebounds per game.
2. Andrew Bogut
As mentioned, Andrew Bogut, who played two years at Utah and won the vast majority of the College National Player of the Year awards in 2005, was the first overall pick in the 2005 NBA draft by the Bucks. The Australian native played the first seven years of his career in Milwaukee and while he was never selected to an NBA All-Star Game, he was an All-NBA Third Team selection in 2010, a season in which he averaged a career-high 15.9 points per game, also adding 10.2 rebounds and 2.5 blocks. The following season, he led the NBA in blocks, averaging 2.6 per game.
In March 2012, Bogut was traded to the Golden State Warriors, with whom he played four seasons. He was named to the All-Defensive Second Team in 2015 and also helped the Dubs to an NBA title. He spent the final few years of his NBA career bouncing around and had short stints with the Dallas Mavericks, Cleveland Cavaliers, LA Lakers, and a second with the Warriors before leaving the league following the 2018-19 season, at which point he returned to Australia to play in the NBL.
In 906 regular-season NBA games, Bogut averaged 9.6 points, 8.7 rebounds, and 1.5 blocks.
1. Deron Williams
After three seasons at the University of Illinois, Deron Williams entered the 2005 NBA draft and was selected third overall by the Utah Jazz, with whom he spent the first five and a half seasons of his career. At one point in time, one could say that he was just as good as Chris Paul, specifically during his final years in Utah and his first couple of years with the New Jersey/Brooklyn Nets, who he joined midway through the 2010-11 season.
Williams was selected to the All-Star Game three straight years (2010-12) and was an All-NBA Second Team selection in 2008 and 2010. He also won two Olympic gold medals with USA Basketball in 2008 and 2012.
After spending parts of five seasons with the Nets, Williams played parts of two seasons with the Mavericks and one with the Cavaliers before calling it a career in 2017. In 845 regular-season games, he averaged 16.3 points and 8.1 assists.
Stats courtesy of Basketball Reference