Ranking the 6 Best Candidates to Replace Matt Nagy as Chicago Bears Head Coach
The Chicago Bears have finally pulled the plug on the Matt Nagy era.
Chicago fired Nagy, 43, after four seasons and a 6-11 showing in 2021. Although he went 34-31 and reached the playoffs twice, the Bears wisely moved on after a frustrating season. Whoever replaces Nagy will be the 17th head coach in Bears history and should inherit a team featuring young quarterback Justin Fields, standout linebacker Roquan Smith, and Pro Bowl pass-rusher Robert Quinn.
Who will the Bears hire as Nagy's replacement? We have some ideal candidates in mind, several of whom have already been NFL head coaches. For this list, the only prerequisite is that the candidate in question needs to make logistical sense. So, no, Bill Belichick and Urban Meyer are not in this group.
Based on consideration of the aforementioned prerequisites, the best candidates stack up as follows:
6. Todd Bowles, Tampa Bay Buccaneers defensive coordinator
Bowles is one of several candidates on this list with NFL head coaching experience, having gone 26-41 with the New York Jets from 2015-18. Although Gang Green went 10-6 in his first season, the long-suffering franchise never won more than five games in each of the next three years.
Nonetheless, Bowles is a trendy name in this year's carousel, especially after the Buccaneers defense prevented Patrick Mahomes and the Kansas City Chiefs' prolific offense from scoring a single touchdown in Super Bowl 55. Although age (Bowles turned 58 in November) and his Jets stint might work against him here, he's nonetheless a former player with an extensive resume.
Bowles wouldn't be the sexiest hire in terms of name and profile, but he's an acceptable option.
5. Josh McDaniels, New England Patriots offensive coordinator
If McDaniels can work magic with Mac Jones, what's stopping him from doing the same with Justin Fields? Like Bowles, McDaniels would bring NFL head coaching experience (11-17 in parts of two seasons with the Denver Broncos from 2009-10) and a championship background (six Super Bowl rings with the Patriots) to Chicago.
However, we're hesitant to rank McDaniels higher on this list because of Jones' rookie success. The Patriots appear to have a franchise quarterback, and the veteran offensive coordinator is still a likely successor to Bill Belichick. This begs one simple question: Is the Bears' job in 2022 better than what the Patriots' job will look like in 2025?
McDaniels, who turns 46 in April, needs to ask himself that if he hasn't already done so.
4. Matt Eberflus, Indianapolis Colts defensive coordinator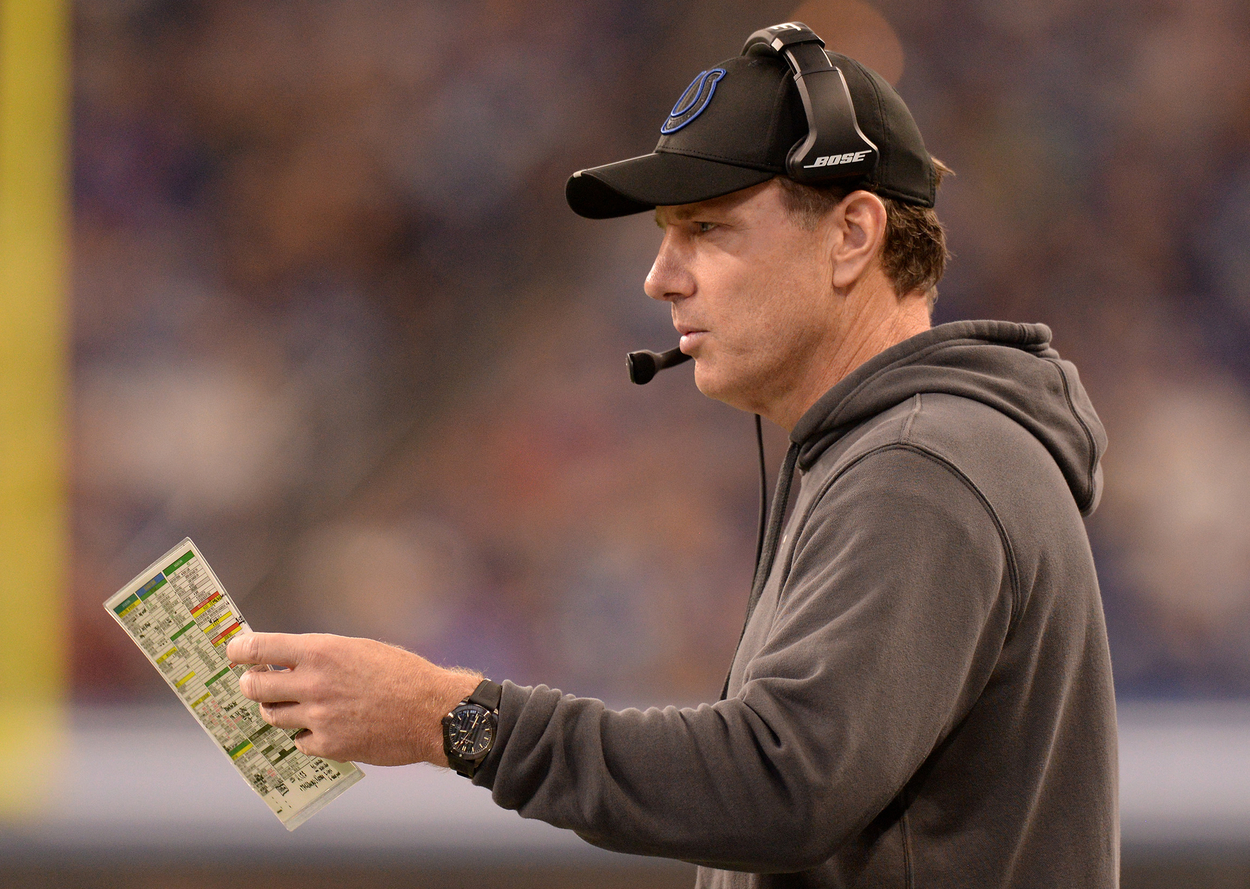 Eberflus, who turns 52 in July, has never been a head coach. Whether that should scare the Bears away is up for debate. For what it's worth, Eberflus reportedly interviewed with the Jets, Houston Texans, and Los Angeles Chargers for their head coaching vacancies last year.
The Colts defense has ranked eighth or higher in points allowed in three of the last four seasons and has excelled at forcing turnovers. Bears fans might want an offensive mastermind, but they shouldn't rule out Eberflus and what he can do with a talented defensive core.
3. Doug Pederson, former Philadelphia Eagles head coach
Pederson is everything Bears fans should want in their next head coach. He's experienced (42-37-1 in five seasons with the Philadelphia Eagles, a number that looks far worse because of a 4-11-1 showing in 2020) and won a Super Bowl as a head coach. The Super Bowl 31 champion played behind the likes of Dan Marino and Brett Favre before mentoring a young, mobile quarterback in Carson Wentz.
Suffice to say, Pederson, who turns 54 on Jan. 31, should check every box the Bears likely have right now. However, they must strongly consider two other candidates if either is interested.
2. Byron Leftwich, Tampa Bay Buccaneers offensive coordinator
Leftwich has seemingly replaced Kansas City Chiefs offensive coordinator Eric Bieniemy as the trendy, up-and-coming offensive mastermind who media members, coaches, and players think will be a great head coach. The combination of Tom Brady and a Super Bowl ring certainly helps elevate one's spot in the coaching carousel.
Leftwich would bring an innovative mind, a youthful face (he only turns 42 on Jan. 14), and an established section on his resume as the Buccaneers' offensive play-caller. The former Jacksonville Jaguars quarterback has helped Brady remain among the game's best quarterbacks at 44 years old. Yes, Brady is three years older than his offensive coordinator. 
The thought of Leftwich mentoring Fields is a fun one, and it's a reality Bears fans should embrace if the franchise introduces the 2003 first-round pick at Halas Hall in the coming weeks.
1. Jim Harbaugh, Michigan Wolverines head coach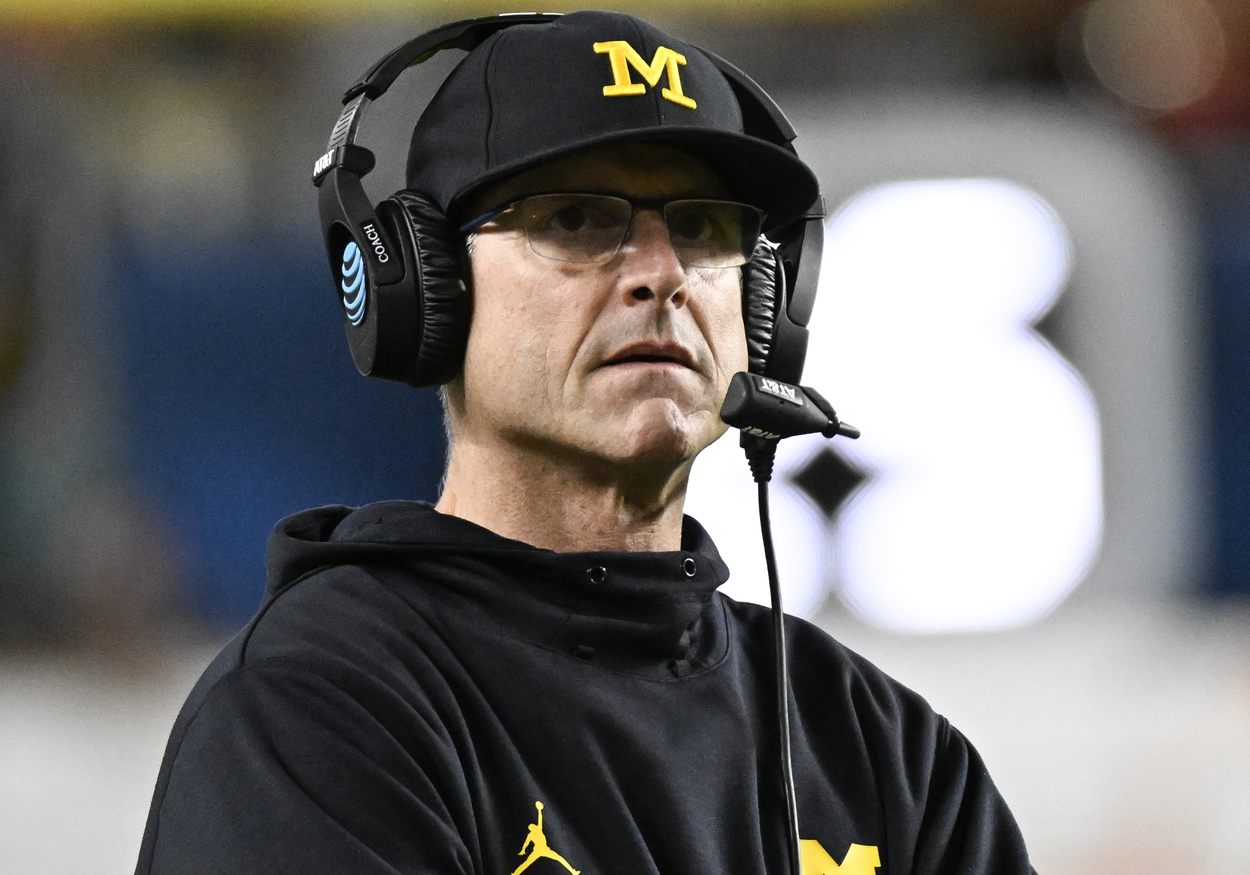 Harbaugh is all too familiar with both Chicago and the NFL. The Bears selected him 26th overall in the 1987 NFL Draft, and he went 35-30 in seven seasons, completing 58.2% of his passes for 11,567 yards, 50 touchdowns, and 56 interceptions. 
Over a decade after retiring, Harbaugh went 44-19-1 as the San Francisco 49ers' head coach from 2011-14 and reached the NFC Championship Game in each of his first three years. He's spent the last seven seasons at Michigan, going 61-24 and 42-17 in the Big Ten. 
The 58-year-old Harbaugh (and doesn't that make you feel old?) has recently insisted he's happy in Ann Arbor. However, if the Bears come calling and put the money up for it, the veteran coach needs to strongly consider returning to the NFL. This wouldn't be asking him to inherit a bare-bones team like the Jets or Texans. He'd have a possible franchise quarterback in place, an established defense, and roughly $44 million in cap space.
Who says you can't go home again? Harbaugh has already done it at Michigan, and he should do the same in Chicago.
Like Sportscasting on Facebook. Follow us on Twitter @sportscasting19.