Ranking the Best USA Men's Basketball Teams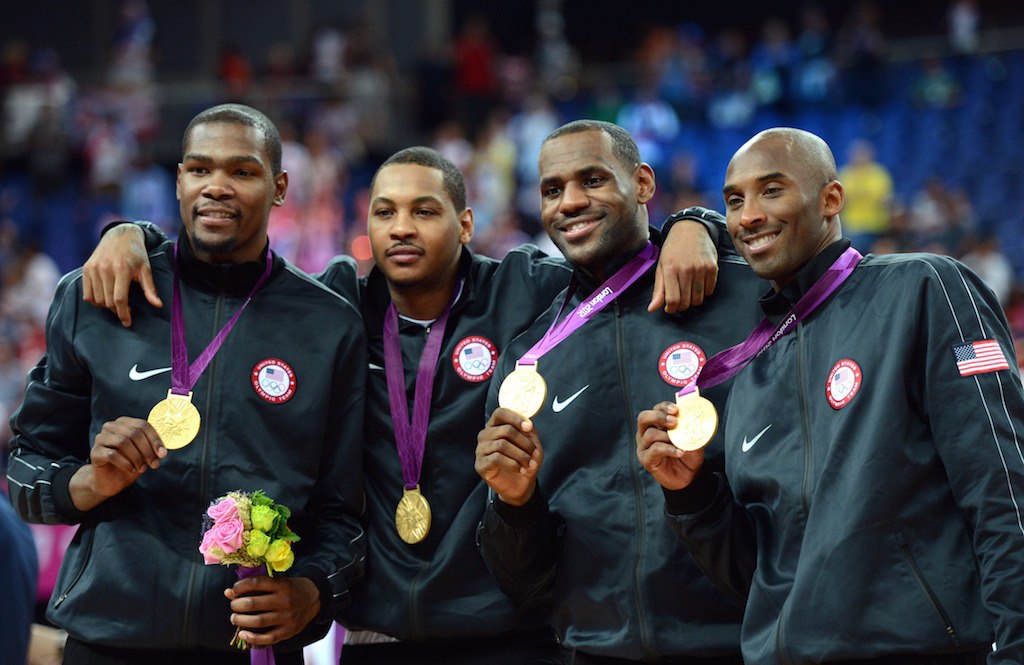 For all the problems still facing the 2016 Rio Olympics, the biggest disaster of them all would be if the USA men's basketball team didn't come away with the gold medal. Granted, we may be exaggerating, but we can't help it. When it comes to a group of the best basketball players on the planet — at least the ones who didn't bail on their country (sorry) — there is no excuse not to come home victorious. Especially when history has shown us that this is what Team USA basketball is supposed to do.
Although we believe the 2016 squad deserves to have a little fun, in the end, all we care about is that this group wins gold. It's really that simple. After all, no one wants to be on the squad that fell short on the grandest international stage. Talk about embarrassing.
Truth be told, as much as we believe in this particular Team USA men's basketball team, we have no idea how it will play out. The only thing we do know, however, is that based on pure talent alone, this squad has a chance to be one of the best USA men's basketball teams in history. So, as we get closer to the start of the 2016 Games, we thought we'd take this opportunity to rank the best men's basketball teams in American history. Dating back to 1972, this is what we came up with.
10. 2004 Summer Olympics (Athens)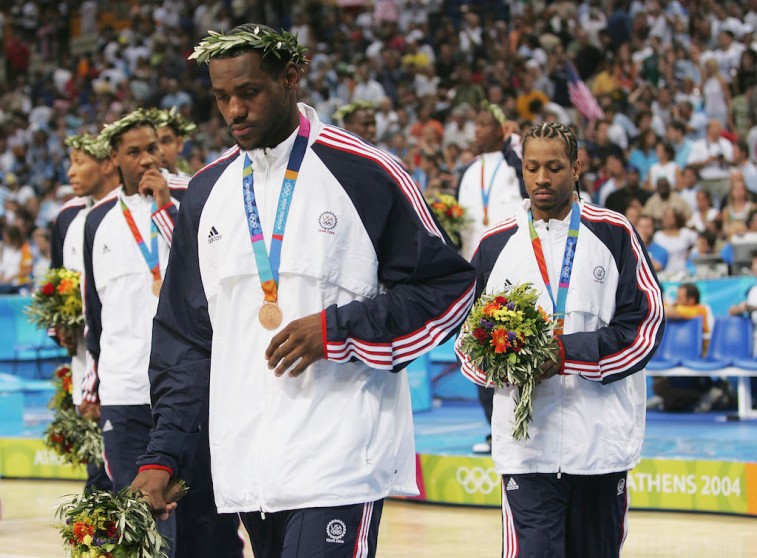 The 2004 USA men's basketball team is probably the most disappointing group ever assembled. Despite a roster made up of superstars like LeBron James, Allen Iverson, Tim Duncan, Carmelo Anthony, and Dwyane Wade, this team averaged just 88.1 points per game, finished with a 5-3 record (including losing its opening game in group play to Puerto Rico by 19 points), and only wound up winning the bronze medal. Not a good look for coach Larry Brown and Team USA basketball.
9. 1988 Summer Olympics (Seoul)
Like the 2004 squad, the 1988 USA men's team was only good enough to finish in third place, topping Australia in the bronze medal game 78-49. Of course, if you look at the numbers closely, you'll see that this group wasn't as bad as where it ended up.
Although USA lost to the USSR in the semifinals by a score of 82-76, this was the only time the squad experienced defeat in '88. This USA team, under the guidance of John Thompson, would finish with a 7-1 record, put up just under 92 points per contest, and outscored the opposition by a little over 30 points a game. Unfortunately, sometimes all it takes is one loss to ruin a good thing.
8. 1972 Summer Olympics (Munich)
The 1972 USA men's basketball team will always be known for playing — and losing — in the most controversial game in the history of international basketball. Despite multiple issues with the clock and mass confusion, the United States fell to the Soviets 51-50 on a last-second layup. After a failed protest by the US, the Soviets were awarded the gold medals while the team from America unanimously agreed not to accept their silver medals.
7. 1976 Summer Olympics (Montreal)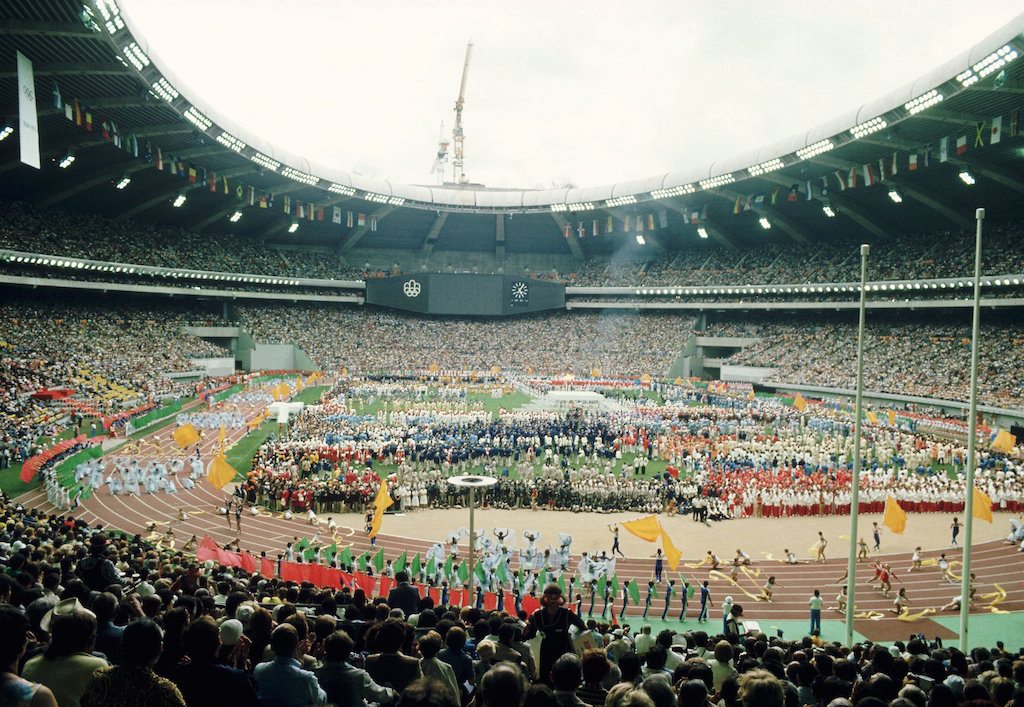 Under the leadership of former North Carolina coach Dean Smith, the 1976 USA men's basketball team went to Montreal with one goal in mind: to regain its status as the best basketball team in the world. It did just that.Behind Adrian Dantley's 19.3 points and 5.7 rebounds per game, the US stormed through the tournament on its way to a 7-0 mark and a 95-77 victory over Team Canada in the gold medal game.
6. 2000 Summer Olympics (Sydney)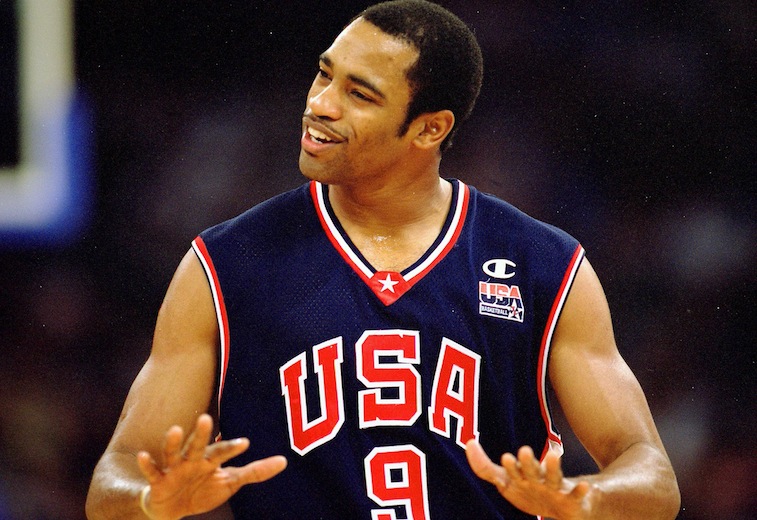 When we think of the 2000 USA squad, we're reminded of Vince Carter's ridiculous dunk over France's Frederic Weis. However, this group was so much more than a single moment (no matter how unbelievable it was).
At the Sydney Games, Team USA went 8-0, averaged 95 points per game, and shot 51.9% from the field collectively. Oh, and of course, they took care of business in the gold medal game, defeating France by the score of 87-75.
5. 1984 Summer Olympics (Los Angeles)
Although the competition wasn't as great in the 1984 Summer Olympics in Los Angeles, the USA men's basketball team still sent a clear message to the rest of the world: it would not be denied. With Michael Jordan leading the way with 17.1 points a night, the United States went 8-0, shot 55.7% from the field, and beat up the opposition by 32 points per game. They went on to defeat Spain in the gold medal game by the score of 96-65.
4. 2008 Summer Olympics (Beijing)
After an embarrassing display in 2004, the 2008 USA men's basketball squad, dubbed the "Redeem Team" had no intention of falling short in Beijing. It's safe to say that this group achieved its goal.
Capped by an unbelievable performance by Kobe Bryant in the gold medal game, which resulted in a 118-107 victory over Spain, the US would finish the tournament with an 8-0 mark while putting up 106.2 points per game and defeating the opposition by 27.8 points per night. Yeah, USA basketball was officially back and better than ever.
3. 1996 Summer Olympics (Atlanta)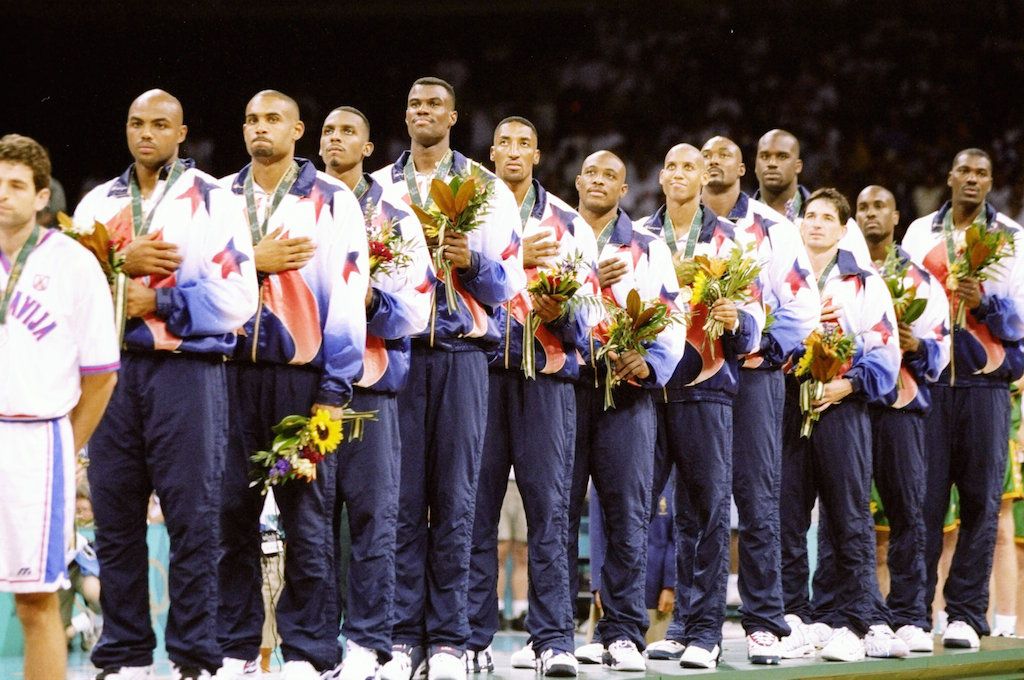 Although the expectations coming into 1996 Olympics in Atlanta were high, Team USA was more than capable of meeting them. Coached by Lenny Wilkins and led by Charles Barkley, David Robinson, and Scottie Pippen, this group went 8-0, outscored its opponents by almost 32 points per game, and took home the top prize, defeating Yugoslavia 95-69 in the gold medal game.
2. 2012 Summer Olympics (London)
What the 2012 USA men's team did in London was nothing short of spectacular. This group entered the Olympics as the heavy favorite, and all it did was put on a special show.
This US team put up a ridiculous 115.5 points per game, had five players averaging in double digits in scoring (with Kevin Durant leading the way at 19.5 points a night), and crushed its opponents by 32.1 points a game. Did Team USA men's basketball come away with gold? You better believe it.
1. 1992 Summer Olympics (Barcelona)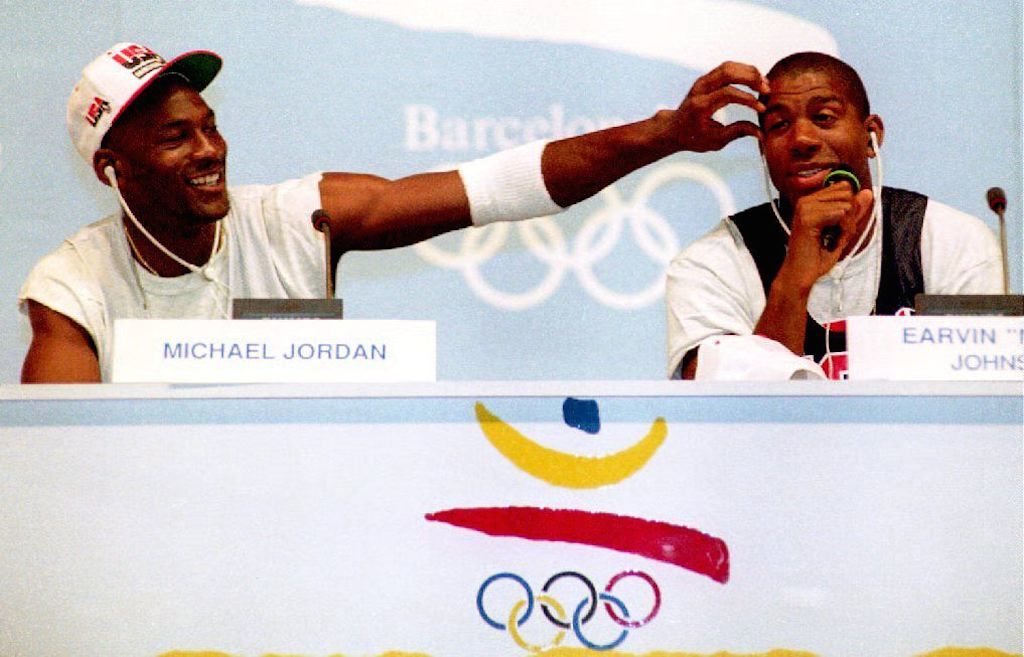 The 1992 "Dream Team" is the USA men's basketball squad by which all others are measured. And this group, led by his Airness, Sir Charles, Larry Bird, and Magic Johnson, didn't just dominate in Barcelona, they put on a show unlike the world has ever seen before.
On it's way to the gold medal (duh), the 1992 USA men's basketball team averaged 117.3 points per game, won all eight of its contests, and outscored its opponents by an unheard of 43.8 points per game. Said the team's head coach Chuck Daly: "You will see a team of professionals in the Olympics again. But I don't think you'll see another team quite like this. This was a majestic team." We couldn't agree more.
Statistics courtesy of USA Basketball.