Ranking the Biggest Trades of the 2022 NFL Offseason so Far
The 2022 NFL offseason has delivered, and then some. From Aaron Rodgers deciding to come back to the Green Bay Packers to a handful of blockbuster trades, there has been no shortage of action over the past few weeks.
Specifically talking about trades, a handful of big-name players have been dealt over the past week or so. These are moves that will undoubtedly shape the NFL landscape for at least 2022, but likely beyond that as well.
Here's how the biggest of these moves so far rank.
4. Carson Wentz traded from the Indianapolis Colts to the Washington Commanders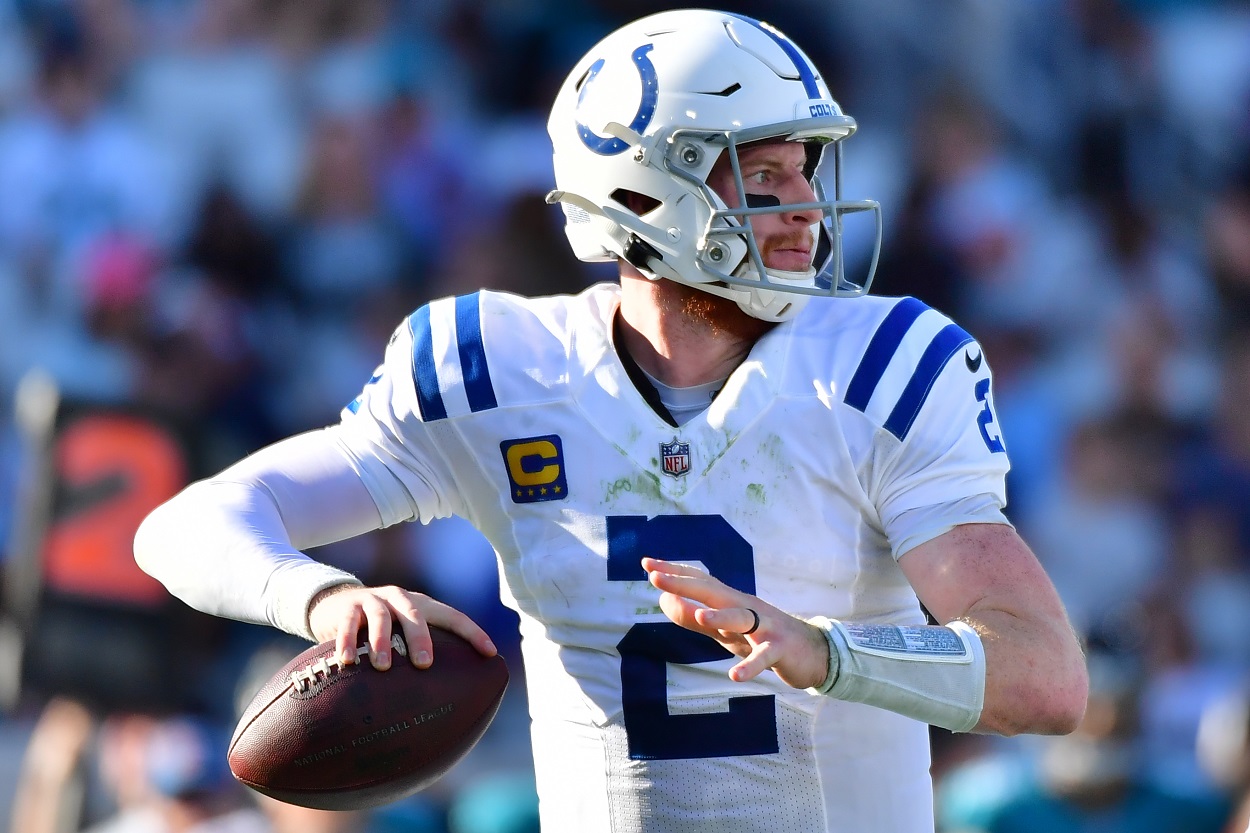 Wentz is no longer the MVP-type player that he used to be, but he still is a starting-caliber NFL quarterback, and he had a fairly decent season in 2021. He threw for 3,563 yards and 27 touchdowns with just seven interceptions.
The Colts are seemingly hitting the reset button, and they got themselves a pretty nice haul in return for a quarterback they clearly no longer believed in.
From Washington's perspective, the Commanders clearly feel like they're one starting quarterback away from being a true problem in the NFC East. Taylor Heinicke is a fun story, but he's nothing more than a high-level backup.
Wentz is not the long-term solution in Washington, but he should at least make the Commanders a tough out in the NFC East in 2022.
3. Amari Cooper traded from the Dallas Cowboys to the Cleveland Browns
This trade was a win-win for both parties involved. The Dallas Cowboys were likely going to have to release Cooper because of their tight salary cap crunch situation. There was an out in his contract but rather than release him and get nothing for it, the Cowboys smartly found a trade partner.
At least by trading Cooper to the Browns, they were able to get a 2022 fifth and sixth-round pick in return.
For the Browns, trading for Cooper is a massive life-saver thrown into choppy water to try to give Baker Mayfield one more shot to prove that he can be a high-level starting quarterback. He couldn't make it work with Odell Beckham Jr., and Jarvis Landry is likely on his way out, but at this point of his career Cooper is still a top wide receiver. He provides Mayfield with a steady downfield and veteran presence.
2. Khalil Mack traded from the Chicago Bears to the Los Angeles Chargers
Khalil Mack is no longer the superstar freak of nature pass-rusher that he once was, but before he was injured in 2021, he had notched six sacks in seven games. There is still something there with Mack. There's actually probably more than something there.
The Chargers clearly took a look around and saw the Rams win the Super Bowl while the AFC West got even more dynamic with Russell Wilson going to the Denver Broncos.
With that in mind, why not stock up on defense?
The Chargers should already have a dangerous offense spearheaded by their star quarterback Justin Herbert and the newly-re-signed Mike Williams. Now they can trout out a defense (Brandon Staley's specialty) featuring Joey Bosa and Mack as bookends.
If LA decided to make one more big defensive splash by taking one of the elite defenders in the 2022 NFL Draft, that's a unit that could end up being elite very fast.
1. Russell Wilson traded from the Seattle Seahawks to the Denver Broncos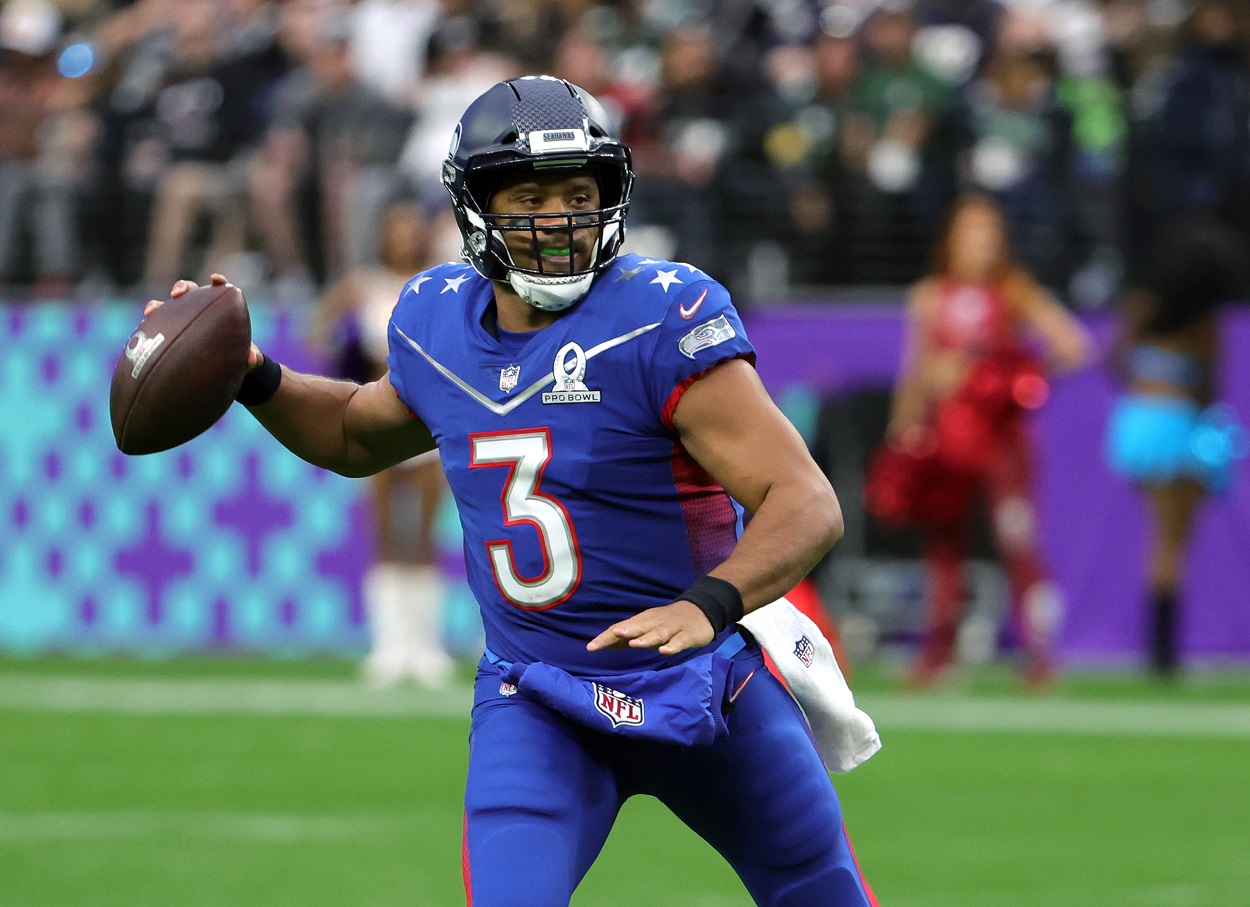 This was the blockbuster of all blockbusters this offseason. With Aaron Rodgers electing to stay with Green Bay, the Broncos quickly executed a trade to send a pretty significant haul over to the Seattle Seahawks in return for the nine-time Pro Bowler and Super Bowl 48 champion.
The Broncos acquired Wilson and a 2022 second-round pick. They had to send over first-round picks in 2022 and 2023, second-round picks in 2022 and 2023, a 2022 fifth-round pick, and three players: Drew Lock, Noah Fant, and Shelby Harris.
Talk about going for broke, right?
The Broncos have a new offensive-minded head coach and now have one of the best quarterbacks in the NFL. Nathaniel Hackett was able to do great things with Rodgers over the past three seasons in Green Bay, helping him to two straight MVPs. There's reason to believe that Wilson will have just as much success now that the two are together in Denver.
Denver's offense, in particular, could end up being extremely explosive. Jerry Judy was able to stick around and he should have a big year in 2022. Wilson will also have fun utilizing Courtland Sutton and K.J. Hamler.
It's still not going to be easy for the Broncos to come out of the loaded AFC West, but they certainly have to feel as if this is their best shot to win a Super Bowl since Peyton Manning retired.
Stats courtesy of ESPN and Pro Football Reference. Contract information via Spotrac
RELATED: Russell Wilson: Greg Olsen Shares Intense Story About New Broncos QB