Ranking the Green Bay Packers' Top 5 Free Agents to Re-Sign by Importance
It has been the offseason of Aaron Rodgers and Davante Adams for the Green Bay Packers, but the organization actually has 23 other players set to become free agents in one way or another that it has to think about as well.
Especially considering Green Bay's cap situation (currently $43.7 million over the cap), it seems clear that the Packers can't re-sign everyone. In fact, as of now, it looks like Brian Gutekunst and company will have a hard time bringing back a majority of their own players, let alone going out to get others.
With that in mind, these are the top five free agents the Packers need to prioritize, ranked by their importance to the team.
5. Rasul Douglas would be a nice depth piece for the Green Bay Packers
There's definitely a risk in re-signing Rasul Douglas. He broke out midway through last season when the Packers picked him off the Arizona Cardinals practice squad, but to that point, he wasn't all that special in the NFL. He was a journeyman since entering the league as a third-round pick to the Philadelphia Eagles in 2017. He accumulated five interceptions over his first four seasons. The Packers picked him up in early October and he snagged five interceptions, including two pick-sixes, in just 12 games.
Was Douglas simply on a hot streak, or is that actually the player he can be in Green Bay's defensive scheme moving forward?
Douglas recently posted a cryptic message on Twitter suggesting that he will want to cash in on his big year. Still, perhaps the unknown surrounding how sustainable his level of play can be will be moving forward can make it easier for the Packers to re-sign him.
4. Marquez Valdes-Scantling can still be a big play-maker for Green Bay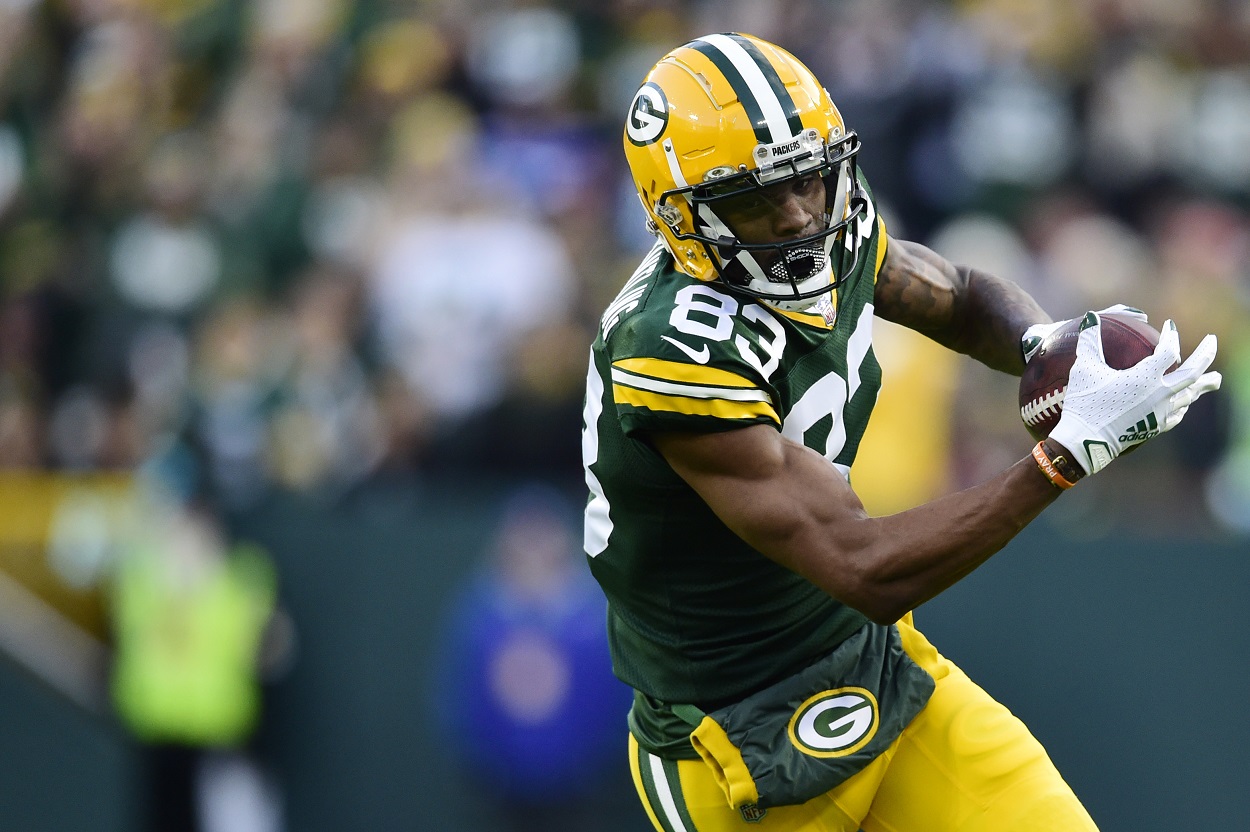 Having a wide receiver who can take the top off a defense is invaluable in today's NFL. It's a pass-happy league, and few players are more vital to an offense than a tall, lanky wideout with speed to burn.
That's what Marquez Valdes-Scantling brings to the table for the Packers.
He's been inconsistent throughout his four-year career and has also dealt with injuries, but when he and Rodgers are on the same page…lookout.
While MVS did struggle with drops at the beginning of his career, he has become much more consistent over the past two seasons. He has even started developing his shorter route-running, which has helped him become more of an every-down wideout.
Because of his injury history and inconsistencies, Green Bay may be able to get him back on a cheap contract, but he's not worth much more than a middle-of-the-road veteran deal. If the Packers can get him back on a team-friendly deal, though, it would be an incredibly low-risk, high-reward signing for Green Bay.
3. Robert Tonyan Jr. has shown flashes of what he can be for the Packers
Tight ends are an integral part of Matt LaFleur's offense. He likes to use multiple tight ends on any given play and utilizes them all over the formation.
Tonyan isn't as versatile as soon-to-be third-year tight end Josiah Deguara, but he has proven that he has a great connection with Rodgers. When he's healthy and locked in, he can be a tremendous deep threat up the middle for the Packers. The 2020 season, when he caught 52 catches for 586 yards and 11 touchdowns, was a great example of that.
If there was ever a player primed to take a hometown discount to stay with the Packers, it would be Tonyan. He's only had one truly productive season and is coming off an ACL tear. If the Packers can get him back at a discount, he's worth bringing back to see if he can recapture that magic with Rodgers.
2. The Packers need to bring back "The Lizard King", Allen Lazard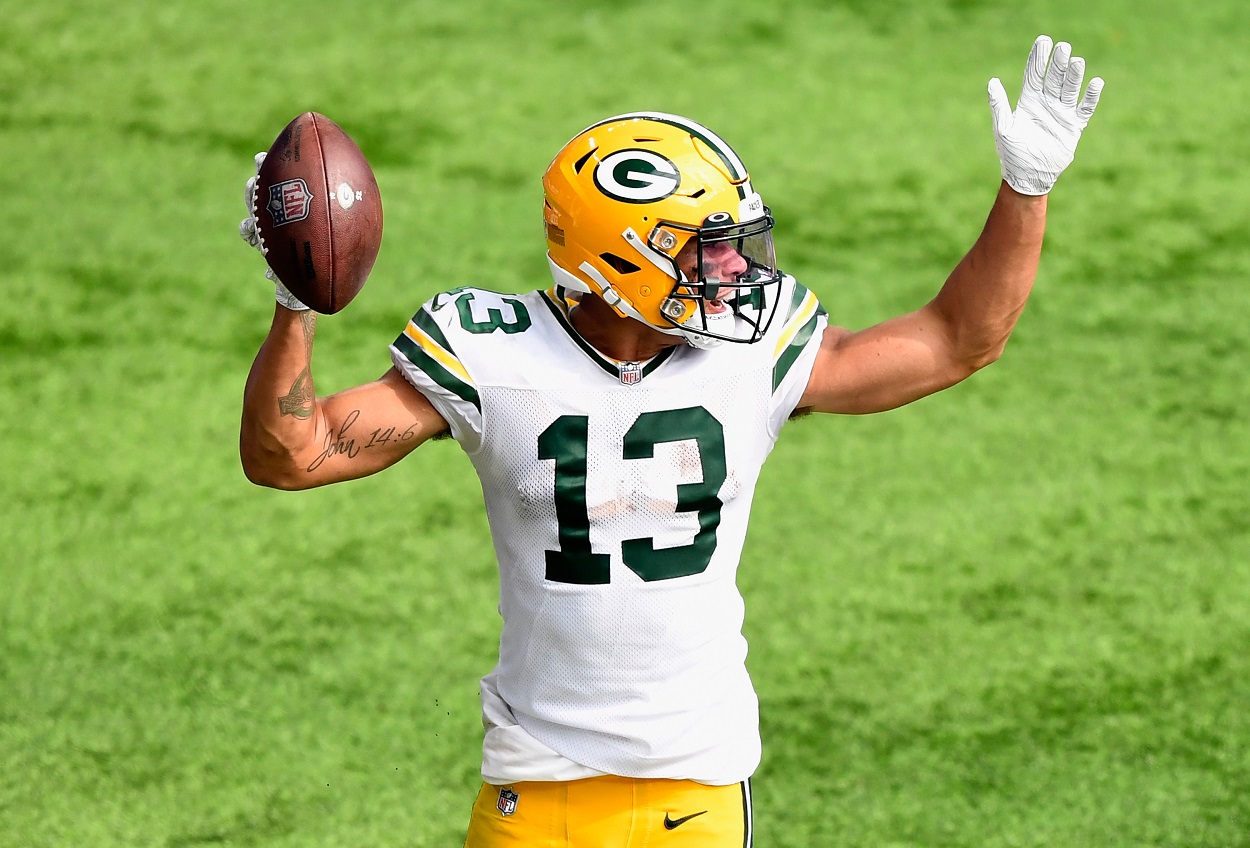 The Packers have an advantage when it comes to retaining the services of Allen Lazard. He's a restricted free agent, meaning that he can negotiate and sign elsewhere, but the Packers "can offer [him] one of the various qualifying offers ("tenders") that come with the right of first refusal and/or draft-pick compensation," per NFL.com.
Not only is Lazard a great story, but he's become one of the critical pieces of Green Bay's offense over the past two seasons. He's gone from undrafted free agent and practice squad player to one of the more trusted receivers that Rodgers has had recently. He's big, strong, and can be an above-average possession receiver. With that said, he also has sneaky athleticism and speed downfield.
However, Lazard's biggest strength and contribution to the offense is his ability to block on the edges. He's basically a tight end that the Packers can put in the slot or outside of the hashes and trust him to pave the way as a lead blocker. It may not show up in stats, and it's certainly under-appreciated, but Lazard's importance to Green Bay's rushing attack makes him vital to bring back in 2022 and beyond.
1. The Packers must re-sign linebacker De'Vondre Campbell
It's absolutely vital that the Packers bring linebacker De'Vondre Campbell back. The problem for the Packers is that he very likely has priced himself out of their market with his play in 2021.
He's gone from a role player journeyman to an All-Pro thanks to the faith that Green Bay put in him last season.
To be fair to Campbell, he can (and probably should) parlay his All-Pro season into a big payday elsewhere. There is a case to be made that he should stay in Green Bay, though, especially if the Packers can find some room in the salary cap
The Packers took a chance on Campbell and gave him the opportunity to be the leader of their defense. He thrived in the system and there's no reason why he shouldn't continue to have great success in Green Bay moving forward.
Green Bay could be on the verge of having its most complete defense in years, and Campbell can be a massive part of that. Frankly, the Packers need him to be a part of it because they can't afford to take any steps back in what will likely be the final season or two of the Aaron Rodgers era.
It's now or never time in Green Bay, which makes retaining Campbell's services vital for the Packers.
Stats courtesy of ESPN and Pro Football Reference. Contract information via Spotrac
RELATED: Green Bay Packers: 3 Biggest Offseason Storylines Not Involving Aaron Rodgers or Davante Adams