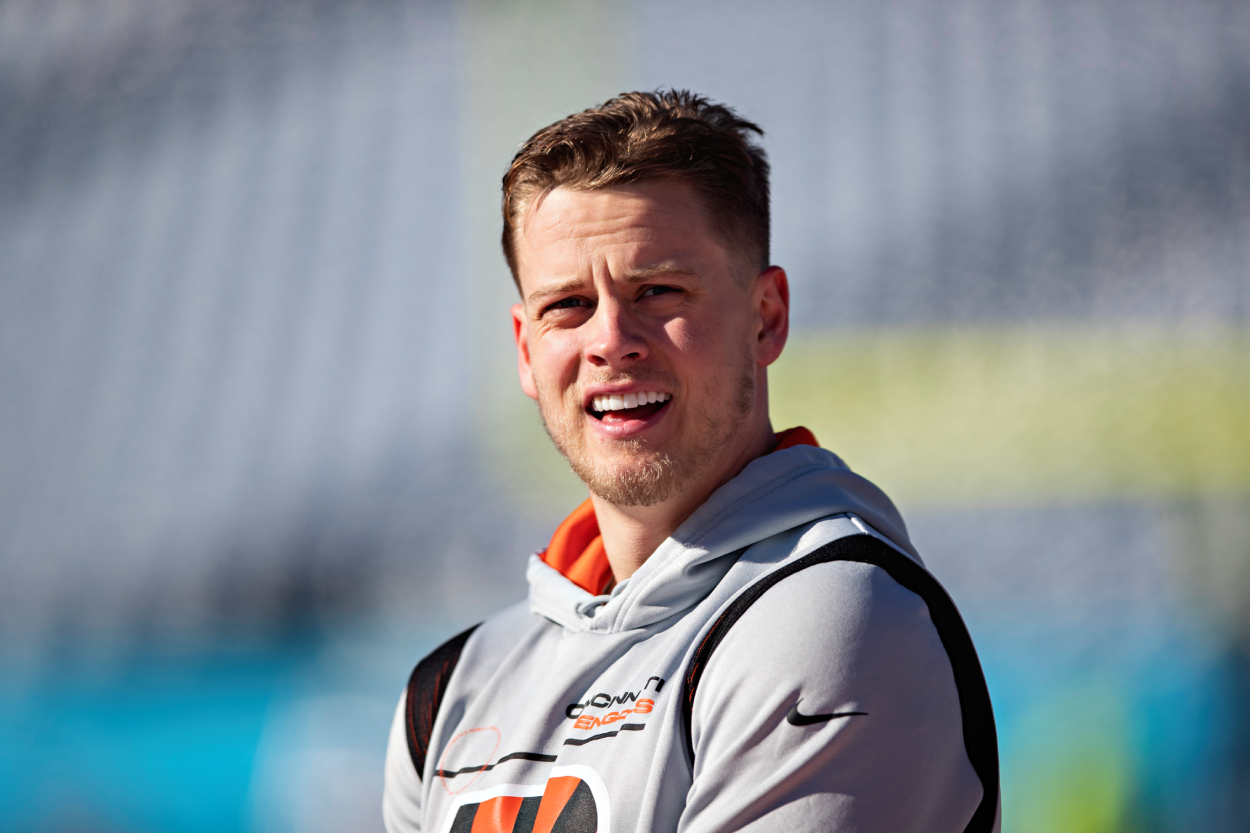 Ranking Joe Burrow and the 6 Best Players on the Cincinnati Bengals
Joe Burrow has surprised everyone across the NFL this season by taking the Cincinnati Bengals to new heights, so here's a ranking of their six best players.
There hasn't been a bigger surprise in the NFL this year than the Cincinnati Bengals. If you had told anyone before the season that they would go from winning just four games in 2020 to reaching the AFC Championship Game this year, they would have just rolled their eyes and told you to shut up. But Cincy has somehow done just that.
So, since the Bengals are an up-and-coming team, and you may not know who their best players are, we put together a ranking of their top stars. It's based on how much each player has impacted this miraculous run and quick turnaround.
So, without further ado, here are the Cincinnati Bengals' six best players.
6. Tee Higgins, wide receiver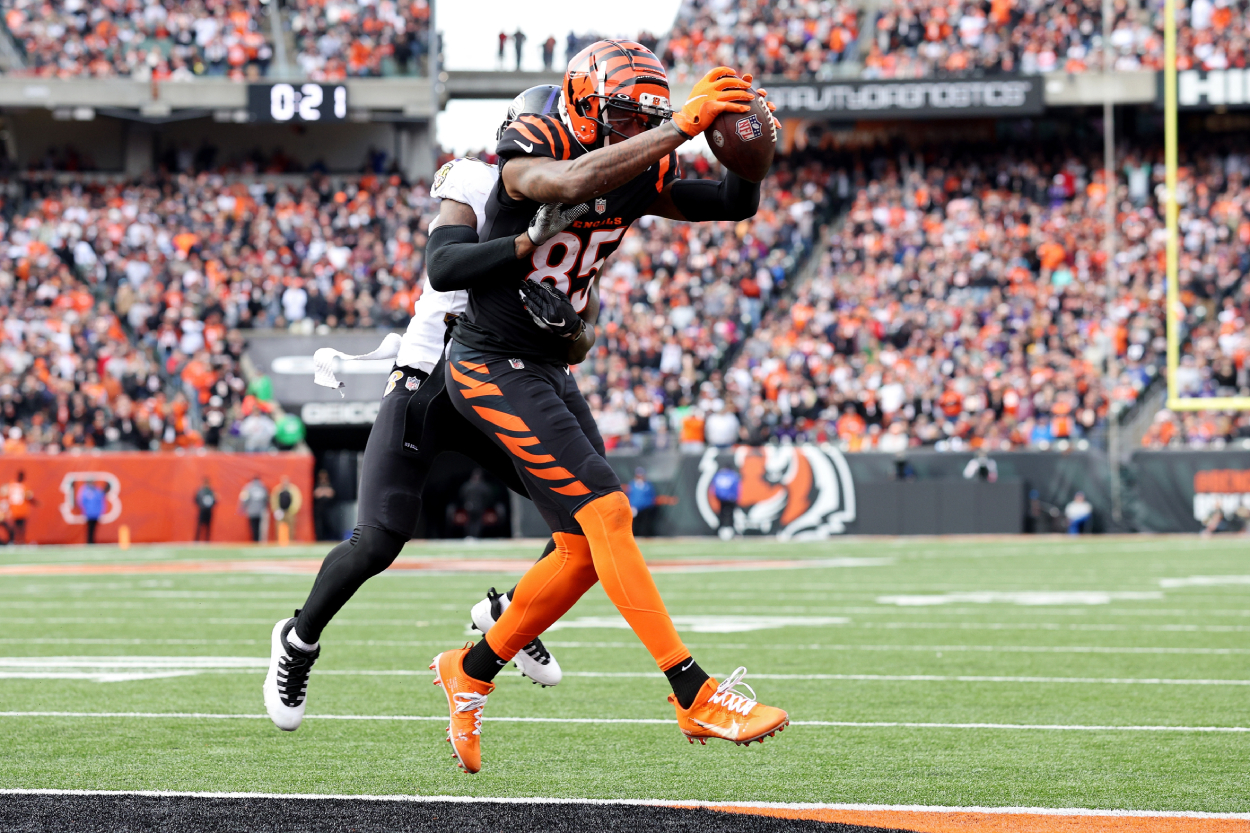 Tee Higgins proved to be the real deal as a rookie in 2020, leading the team in receiving yards with 908. However, he has taken that next step this season, becoming a crucial piece of Cincy's offense.
Higgins caught 74 passes for 1,091 yards and six touchdowns in just 14 regular-season games. He benefited from rookie Ja'Marr Chase taking some attention off him, but his own elite skills also allowed Chase to have the big year he had.
If you know anything about the Bengals, you are likely aware they have a plethora of weapons. And Higgins, who had seven catches for 96 yards in the team's AFC Divisional Round win over the Tennessee Titans, is one of their best.
5. Logan Wilson, linebacker
You can't really quantify what Logan Wilson's breakout year has meant for the Bengals' defense. The third-round pick in 2020 went from recording just 33 total tackles last year to leading the team with 100 this season. And that's despite missing four games.
He has also been huge in coverage for Cincy. Wilson led the Bengals with four interceptions this season, and he had a clutch pick in the team's Divisional Round win over the Titans that set up Evan McPherson's game-winning field goal.
Wilson is the real deal.
4. Joe Mixon, running back
Most Bengals fans already knew this, but Joe Mixon has proven to be one of the best running backs in the NFL this season. He finished third in the NFL in rushing yards with 1,203, and he has kept defenses honest all year, ensuring they can't just focus on quarterback Joe Burrow and the passing game.
Mixon, who earned his first Pro Bowl selection this season, has also become a weapon in said passing game. He caught 42 passes for a career-high 314 receiving yards in the regular season.
Without Mixon, Cincy wouldn't have been able to turn things around this year.
3. Trey Hendrickson, defensive end
Trey Hendrickson was one of Cincinnati's best offseason acquisitions in 2021. He recorded 13.5 sacks for the New Orleans Saints last season but added to that success this year by racking up 14.0. Hendrickson also recorded a career-high 34 total tackles.
The pressure the Florida Atlantic product has put on opposing quarterbacks has been crucial for the Bengals' defense, and it earned him massive recognition this season. Hendrickson, who had a sack and forced fumble in the AFC Wild Card Round win over the Las Vegas Raiders, earned the first Pro Bowl selection of his career this year.
It's hard to say where the Bengals would be without Hendrickson.
2. Joe Burrow, quarterback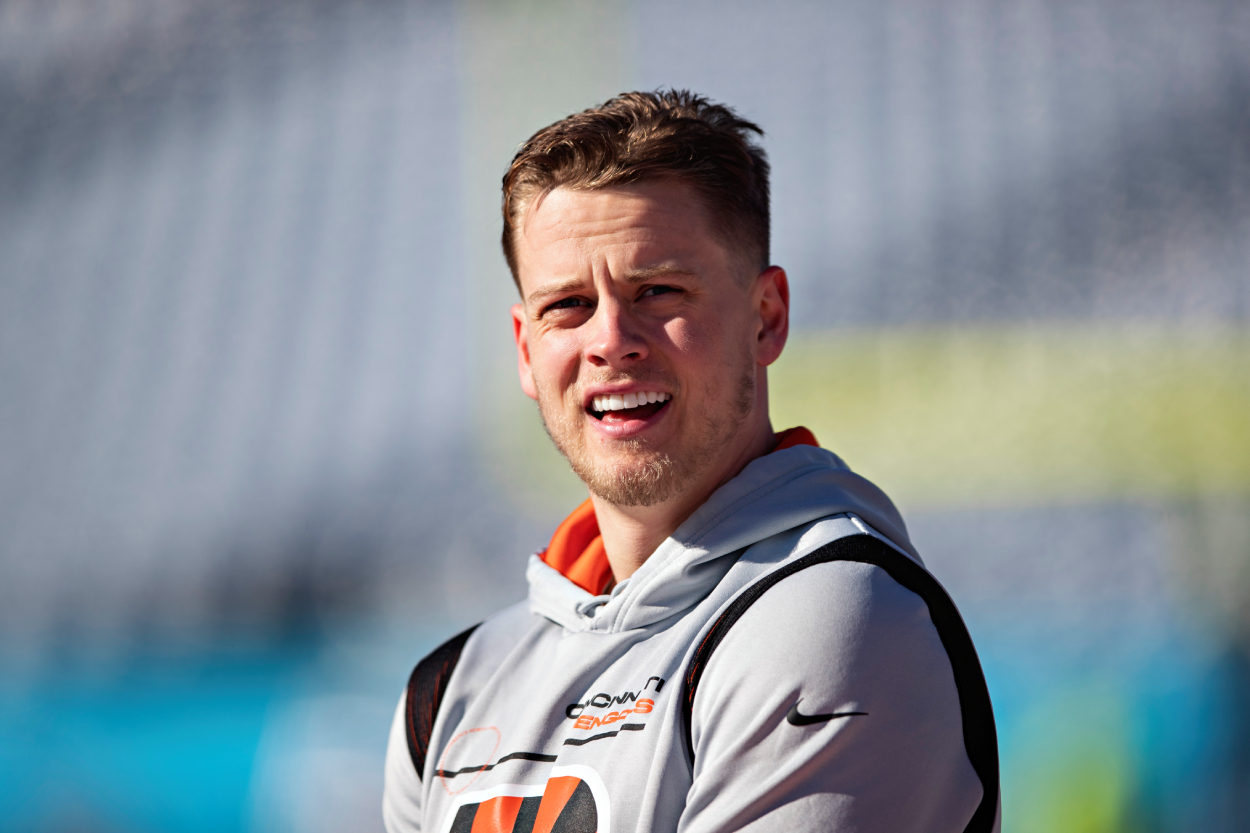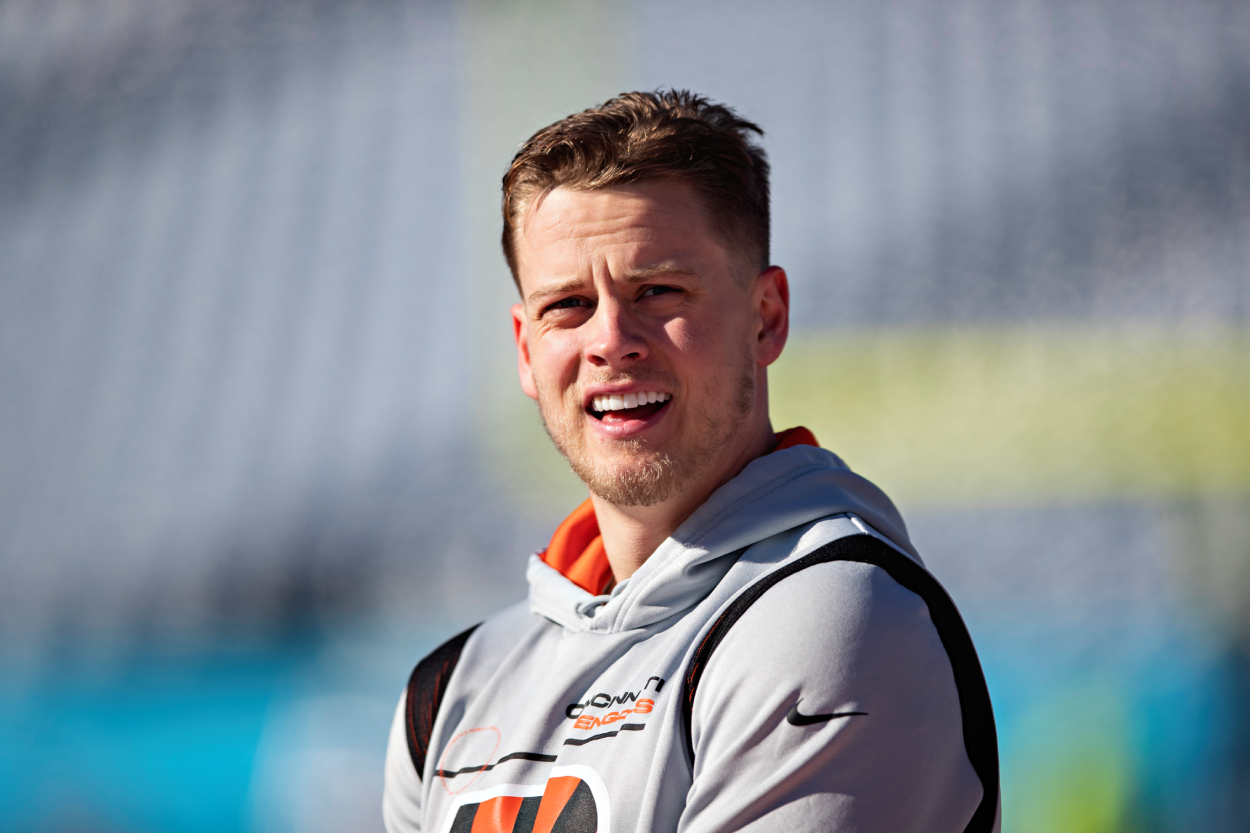 OK, this might be controversial. Joe Burrow is arguably the main reason the Bengals have turned things around. He's proving to be one of the best young quarterbacks in the NFL. But we'll get to why he isn't No. 1 here in a second.
Burrow has had a fantastic bounce-back year following his season-ending injury in his 2020 rookie campaign, throwing for 4,611 yards, 34 touchdowns, and 14 interceptions. He also completed a league-high 70.4% of his passes.
Burrow has given Cincinnati stability and a swag it hasn't had in decades and could easily be No. 1 on this list. This next player, though, has taken the offense to another level.
1. Ja'Marr Chase, wide receiver
There were some reservations around town in Cincinnati on whether Ja'Marr Chase was the right choice in the 2021 NFL Draft. The team still needs protection for Burrow, so offensive lineman Penei Sewell would have given it that.
However, Chase has been the best thing to happen to the city since the invention of Skyline Chili. (Or the Big Red Machine. Whichever one occurred more recently.) Burrow's former LSU teammate has given the Bengals someone who can take the top off a defense and break a big play at any moment. Cincinnati went from averaging 19.4 points a year ago to 27.1 this season, and he's a major reason why.
Chase earned Pro Bowl honors as a rookie with 81 catches for 1,453 yards and 13 touchdowns, and he has continued coming up big in the postseason. His back-to-back 100-yard receiving games against the Raiders and Titans have only further proved why he's one of the Bengals' best players.
Sure, all these guys have meant a great deal to Cincinnati, but none of them would have had their success (especially the offensive stars) had the team not drafted Chase last spring. He will help Burrow and company smoke plenty of cigars for years to come.
Stats courtesy of Pro Football Reference