Ranking the 7 Best General Managers in the NFL
General Managers may have the toughest gig in the NFL. Outside of having to make countless heavily-scrutinized player personnel and NFL Draft-related evaluations, they also must make difficult decisions that will ultimately affect the livelihoods of their staff and players on a daily basis. They have to manage a hard salary cap, and they have to deal with some of the biggest egos in pro sports. And they do all of this with little to no job security to fall back on.
No one knows exactly how the 2017 NFL season will ultimately pan out. So we decided to rank the top seven GMs in the business. While pulling off splashy trades and making calculated picks on draft day may be the most glorified aspect of the GM position, a lot more actually goes into being a top-notch General Manager.
With these rankings, we considered several factors such as draft picks, free-agent signings, salary cap management, coaching hires, and team culture. Here is a look at the top seven General Managers in the NFL.
7. Reggie McKenzie, Oakland Raiders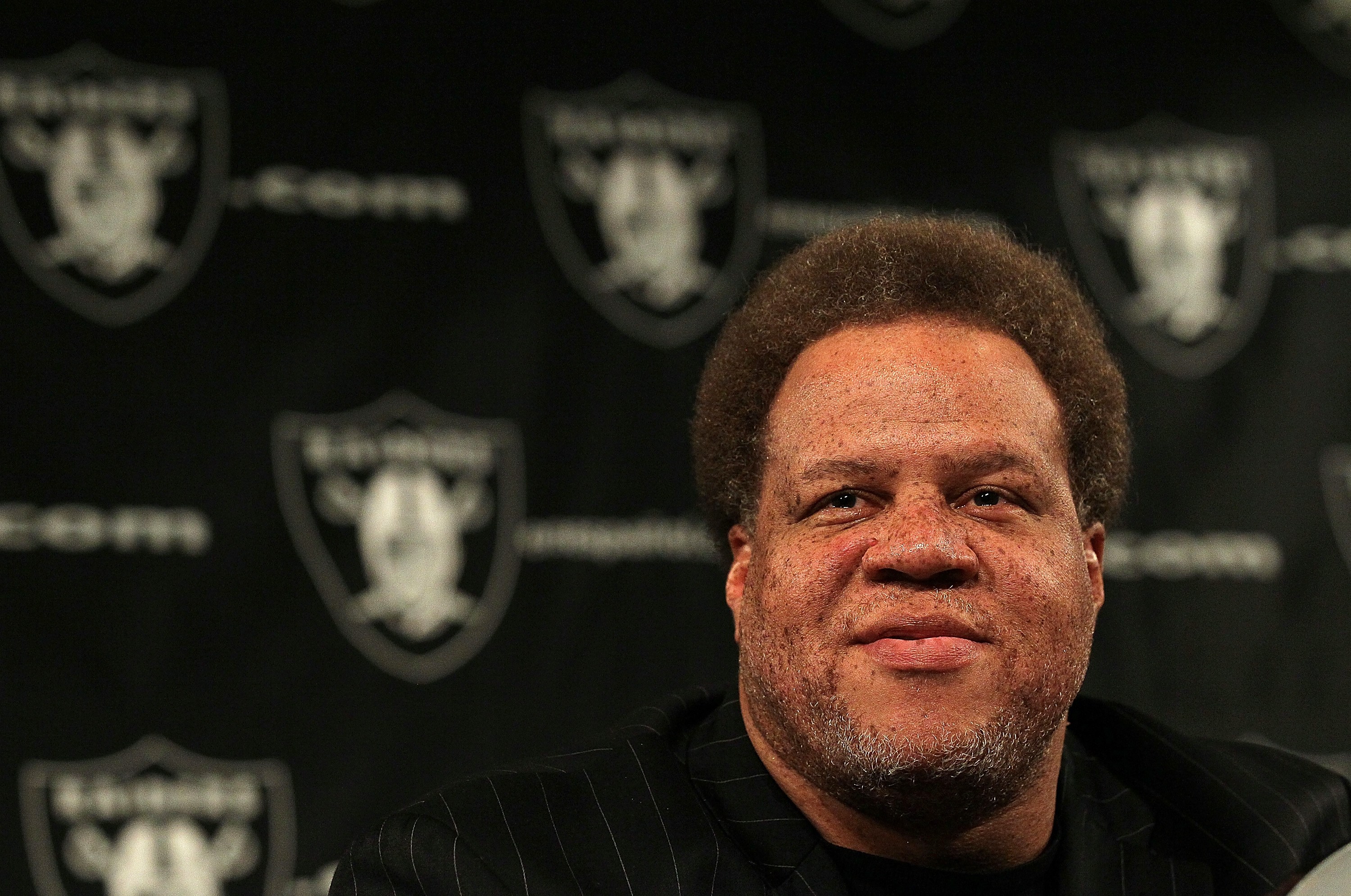 There is simply no way we can ignore the job that Reggie McKenzie has done to build the Raiders. When he took the job in Oakland back in 2012, he inherited a roster in shambles and a team with zero identity or culture. To top it all off, he had to fix their disastrous salary cap situation.
In five years, McKenzie has taken the Raiders from laughingstock to one of the best teams in the AFC. Along the way he made several outstanding draft picks (most notably Khalil Mack and Derek Carr), and he has structured contracts in a way that gives the team the flexibility to be aggressive during free agency. Thanks to McKenzie, the Raiders have one of the best young core groups of players in the league. They should be competitive for the next decade.
6. Jerry Jones, Dallas Cowboys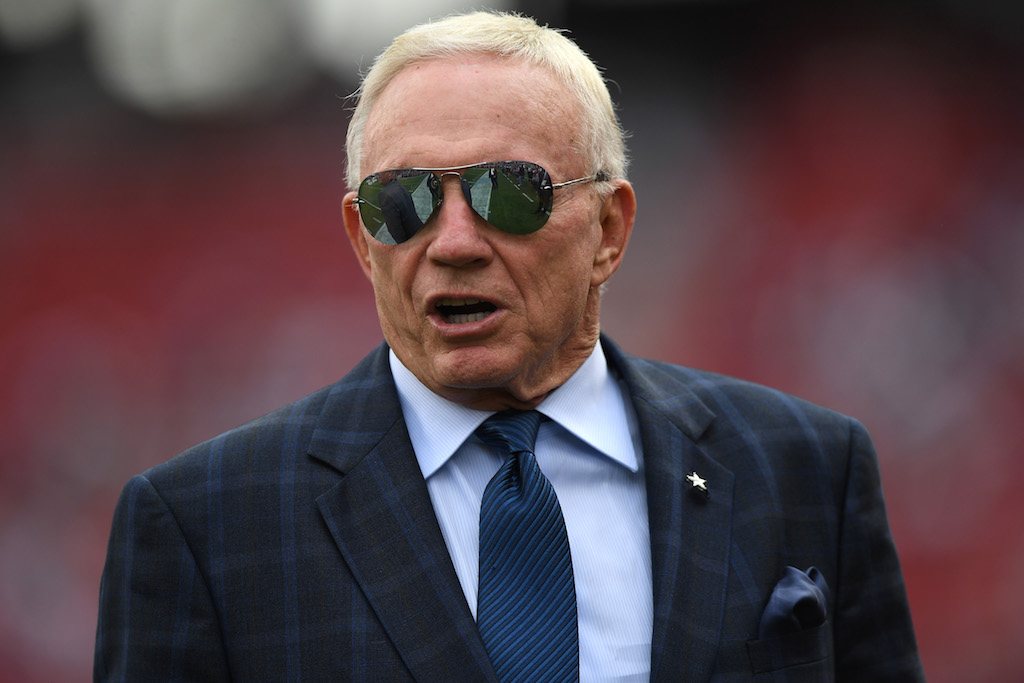 We've been hard on Jerry Jones in the past, but we have to give respect when respect is due here. After years of aggressively spending money during free agency — and usually striking out — Jones finally shifted gears. Now, the Cowboys are focusing on building their roster through the NFL Draft. Jones' son, Stephen, does deserve some of the credit for finally getting through to his dad in regards to his roster-building philosophy. However, at the end of the day, the Cowboys are still Jerry's team.
On top of having built the Cowboys into a legitimate Super Bowl contender, Jones is also one of the best pure businessmen in the league.
5. Ted Thompson, Green Bay Packers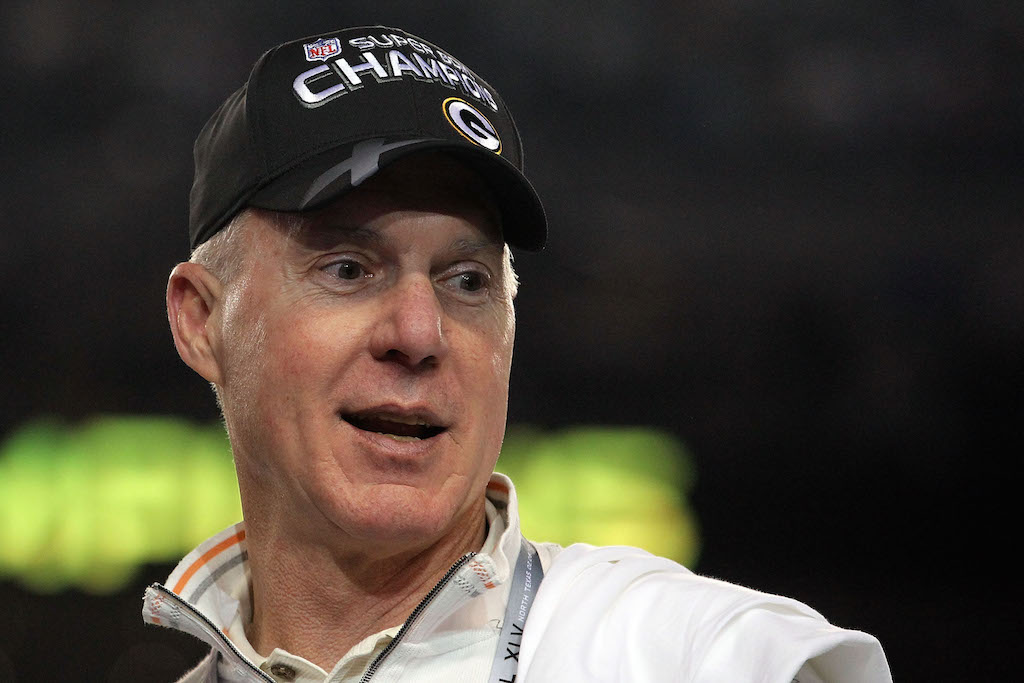 Regardless of how the rest of his tenure as the GM in Green Bay plays out, Ted Thompson will always be remembered as the guy who not only drafted quarterback Aaron Rodgers, but who also knew when the time was right to turn to Rodgers and move on from Hall of Fame signal-caller Brett Favre.
Outside of that, Thompson put together the roster that won Super Bowl XLV; he and his staff do an excellent job of managing the Packers' salary cap situation; he hired head coach Mike McCarthy, who has won 114 regular-season games, six NFC North championships, and one Super Bowl; and despite a bit of criticism, he proves to be one of the best in the business when it comes to avoiding signing overpriced free-agent talent. Don't be surprised if the Packers win another Super Bowl title while Thompson still calls the shots.
4. Ozzie Newsome, Baltimore Ravens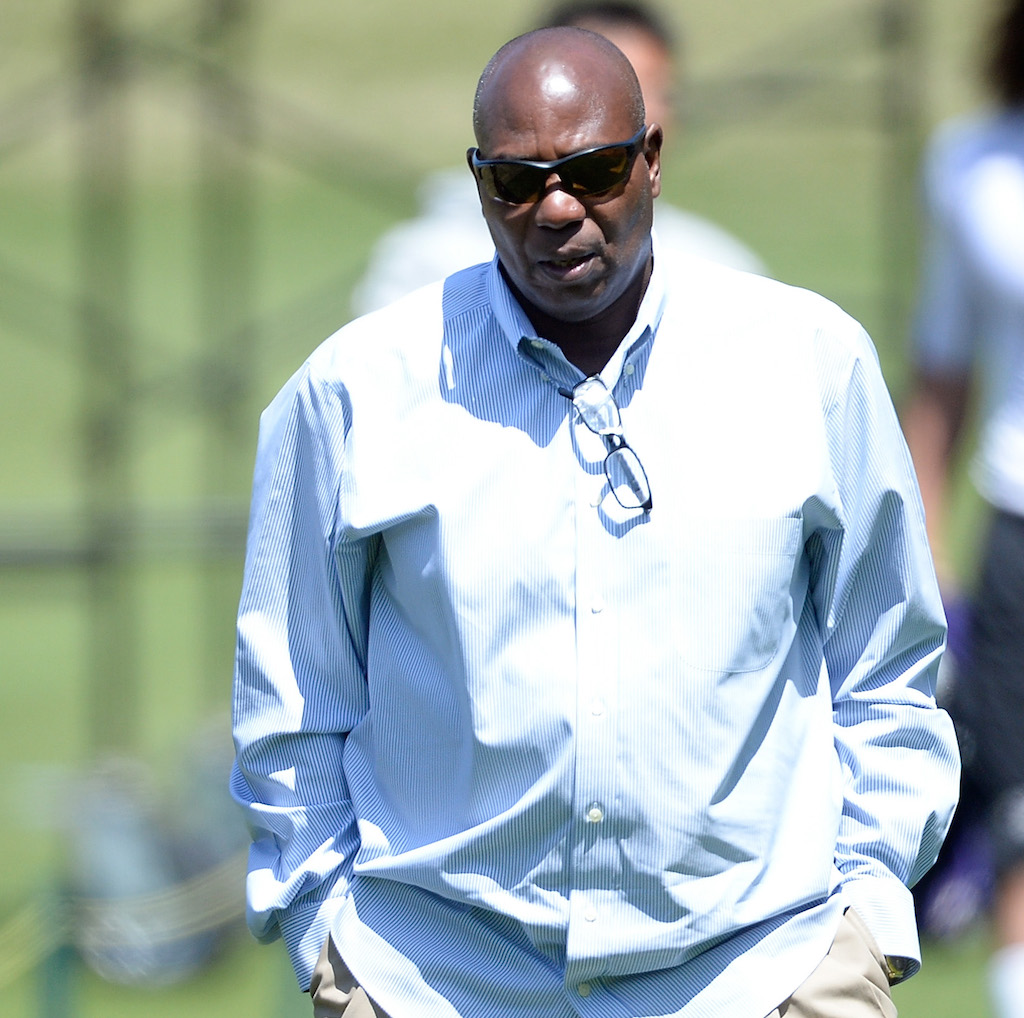 We could argue that Ozzie Newsome — already a Pro Football Hall of Fame player — is the best NFL GM. He's run the Ravens personnel department since they moved to Baltimore in 1996 (even if he wasn't officially promoted to General Manager until 2002, when he became the first African American General Manager in league history).
During his reign in Baltimore, Newsome has built two Super Bowl-winning rosters; he's drafted 17 players and signed three undrafted free agents who became Pro Bowlers; and he has hired two incredibly successful head coaches in Brian Billick and John Harbaugh.
He built a system of scouting players and managing the salary cap with a focus on immense, sustainable success. Last but not least, according to Assistant General Manager Eric DeCosta, no team in the league has had more money spent on their players over the last seven years than the Ravens — something that speaks volumes about how highly the rest of the league values Baltimore's players.
3. John Schneider, Seattle Seahawks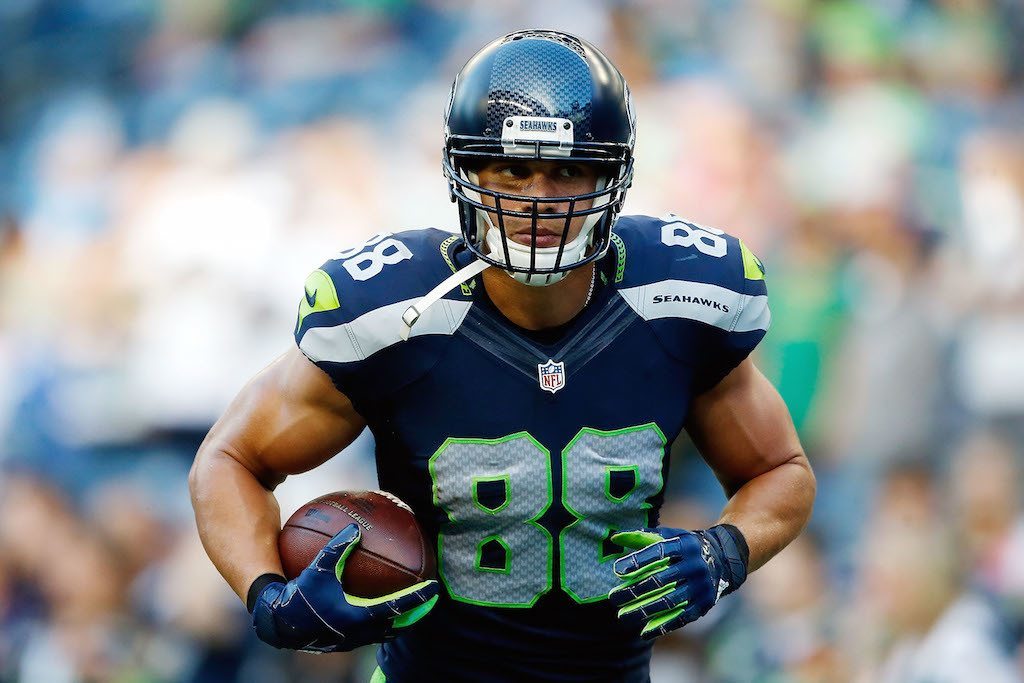 Since taking over as the team's General Manager in 2010, Schneider has built the Seahawks into a bona fide NFL juggernaut. How did he do it? He's established himself as the best GM in the business when it comes finding middle- and late-round draft steals and starting-caliber undrafted free agents.
Schneider is responsible for drafting guys such as quarterback Russell Wilson (third round), cornerback Richard Sherman (fifth round), safety Kam Chancellor (fifth round), wide receiver Tyler Lockett (third round), cornerback Byron Maxwell (sixth round), and linebacker Malcolm Smith (seventh round). He manages to find players who slipped through the cracks. (Schneider signed undrafted free agents like running back Thomas Rawls, wide receivers Doug Baldwin, Jermaine Kearse, and Ricardo Lockette, and offensive lineman Garry Gilliam.)
He also proves to be outstanding when it comes to handling the team's salary cap. All said, with the roster foundation that Schneider has set, Seattle will contend for a Super Bowl for several years to come.
2. John Elway, Denver Broncos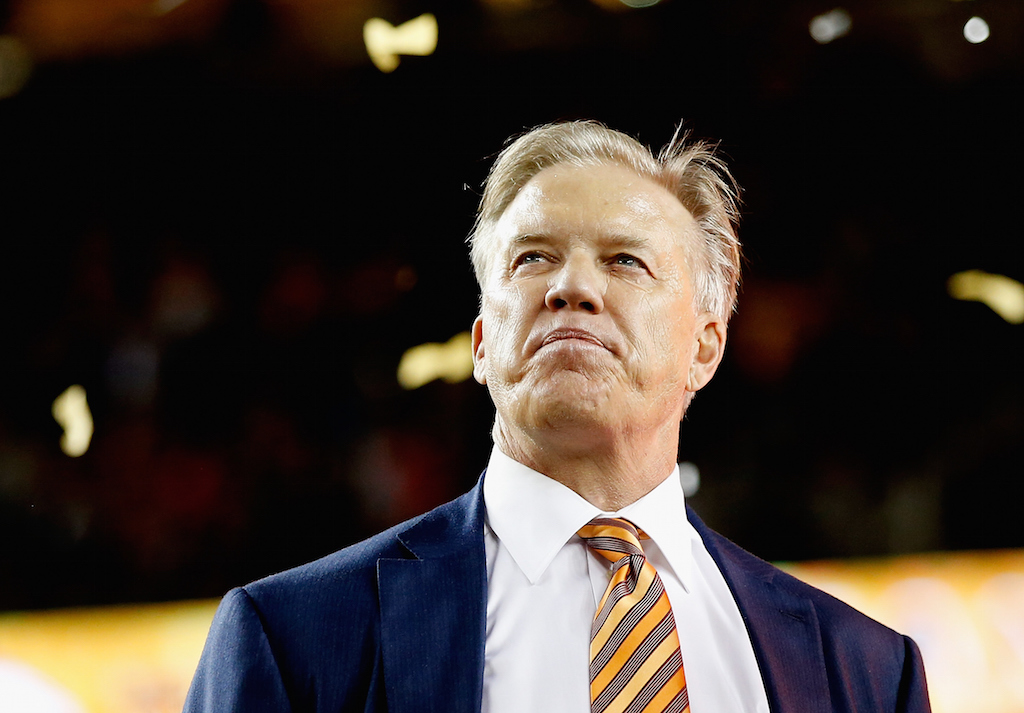 Elway is easily one of the top five quarterbacks in NFL history. Since his retirement as a player, he's developed into one of the league's best personnel executives, too. Since taking over control of the Broncos' football operations in 2011, Elway's teams have won five AFC West titles, two AFC titles, and one Super Bowl. In 2015, he built what many argue to be the best defense the league has ever seen.
Elway has made a name for himself as arguably the best free-agent recruiter in recent NFL history by attracting and signing players such as quarterback Peyton Manning, who many would argue was the single greatest free-agent signing in league history; cornerback Aqib Talib; outside linebacker DeMarcus Ware; safety T.J. Ward; wide receiver Emmanuel Sanders; offensive guard Louis Vasquez; linebacker Brandon Marshall; and offensive tackle Russell Okung.
As if that weren't enough, he has struck gold at basically every point in the NFL Draft (including signing undrafted free agents) with picks such as outside linebacker Von Miller (first round), tight ends Julius Thomas (fourth round) and Virgil Green (seventh round), defensive ends Derek Wolfe (second round) and Malik Jackson (fifth round), linebacker Danny Trevathan (sixth round), cornerback Bradley Roby (first round), outside linebacker Shane Ray (first round), and undrafted free-agent signings like cornerback Chris Harris Jr., outside linebacker Shaquil Barrett, and running back C.J. Anderson.
Elway and the Broncos have experienced quite a bit of roster turnover this offseason. However, they will continue to be one of the AFC's premier franchises with "the Duke" at the helm. If you doubt that, consider the draft day trade that brought Paxton Lynch, hopefully the Mile High City's quarterback of the future, to Denver.
1. Bill Belichick, New England Patriots
Whether you love him or hate him, there is no denying that Belichick is one of the greatest head coaches and General Managers the NFL has ever seen. He has an unmatched ability to know when to cut ties with a player, which has led some people believe that he can be overly ruthless.
However, we have nothing but respect for the five-time Super Bowl champion head coach's refusal to allow any player (other than Tom Brady) to be bigger than his team. We can justify his greatness as a personnel executive: The Patriots are never in salary cap trouble. They rarely have a "bad" contract on their books, and they constantly find late-round and undrafted free agent steals. On top of that, New England regularly gets the best of their competition in draft day trades.
This kind of goes without saying, but as long as Belichick runs the show in New England, the Patriots will likely be legitimate Super Bowl contenders.
Draft pick data courtesy of Pro-Football-Reference.