Ranking the 12 Best Wide Receiver Duos in the NFL Today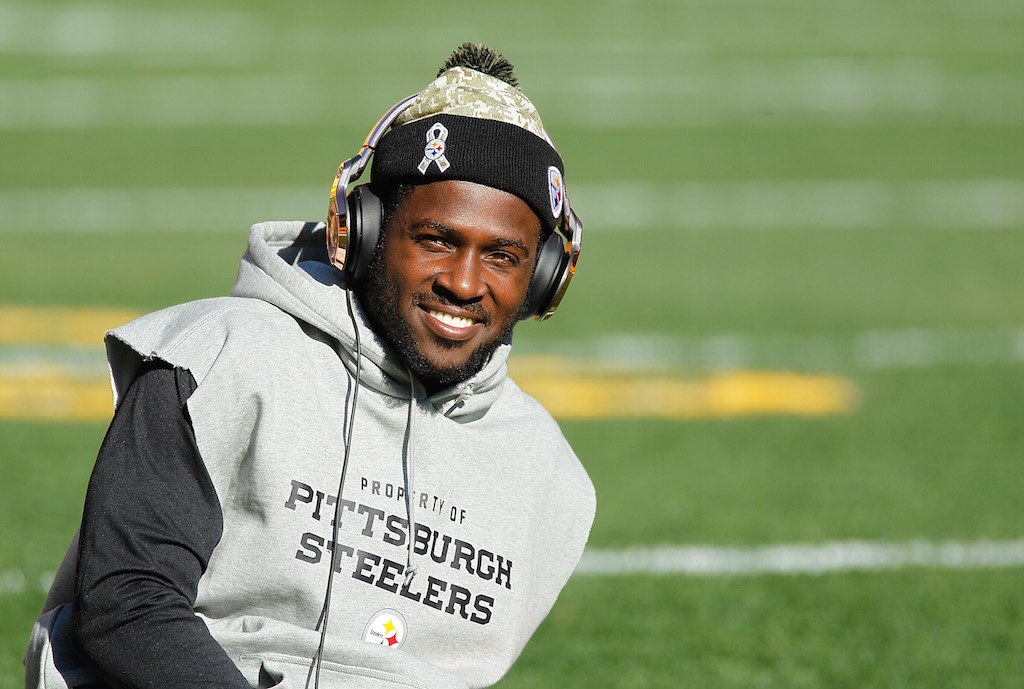 With the shift toward pass-heavy offensive schemes, wide receivers have become increasingly important in the NFL. Granted, we are talking about a dependent position (wide receivers are typically only as good as the quarterbacks who throw them the ball). But at the end of the day, having dynamic pass-catching playmakers on the outside makes things incredibly difficult for opposing defenses.
Of course, some teams have the luxury of two outstanding wide receivers on their roster. Here is our ranking (in descending order) of the top 12 wide receiver duos in the NFL today.
12. Adam Thielen and Stefon Diggs – Minnesota Vikings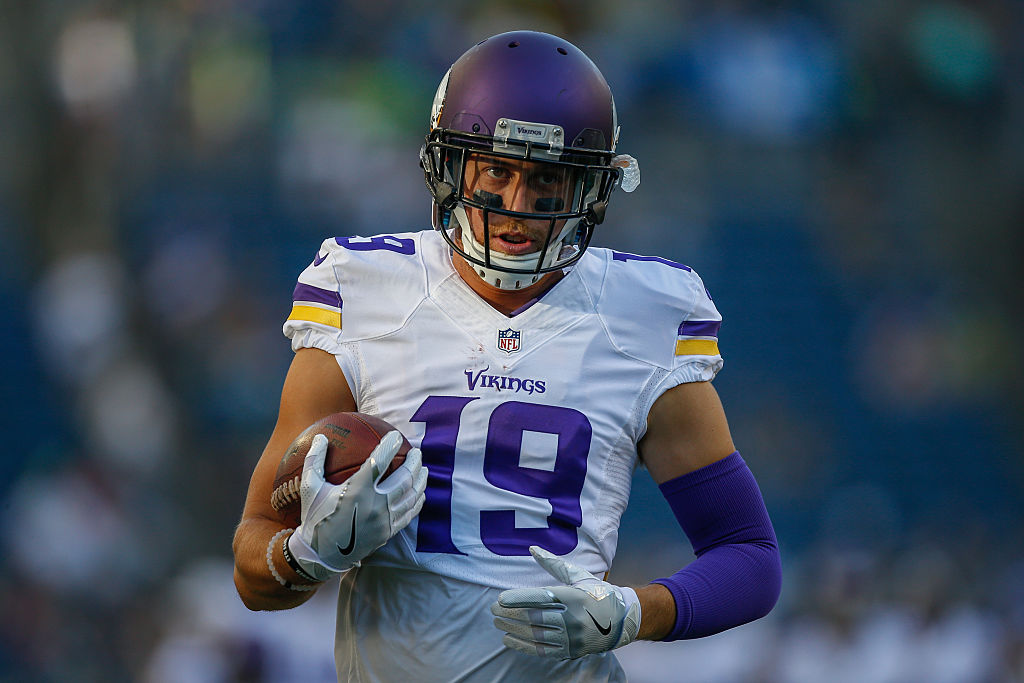 The Vikings have quietly put together one of the most talented wide receiver groups in the league. Their top two pass-catchers, Adam Thielen and Stefon Diggs, combined to catch 153 passes for 1,870 yards and eight touchdowns in 2016. Both players are rising stars, and each of them are fully capable of catching 75-plus passes for 1,000 or more yards on a yearly basis going forward.
On top of that, the Vikings also have the extremely talented Laquon Treadwell, their first-round pick in the 2016 NFL Draft, set to return in 2017 after missing most of his rookie season due to injury.
11. Larry Fitzgerald and John Brown – Arizona Cardinals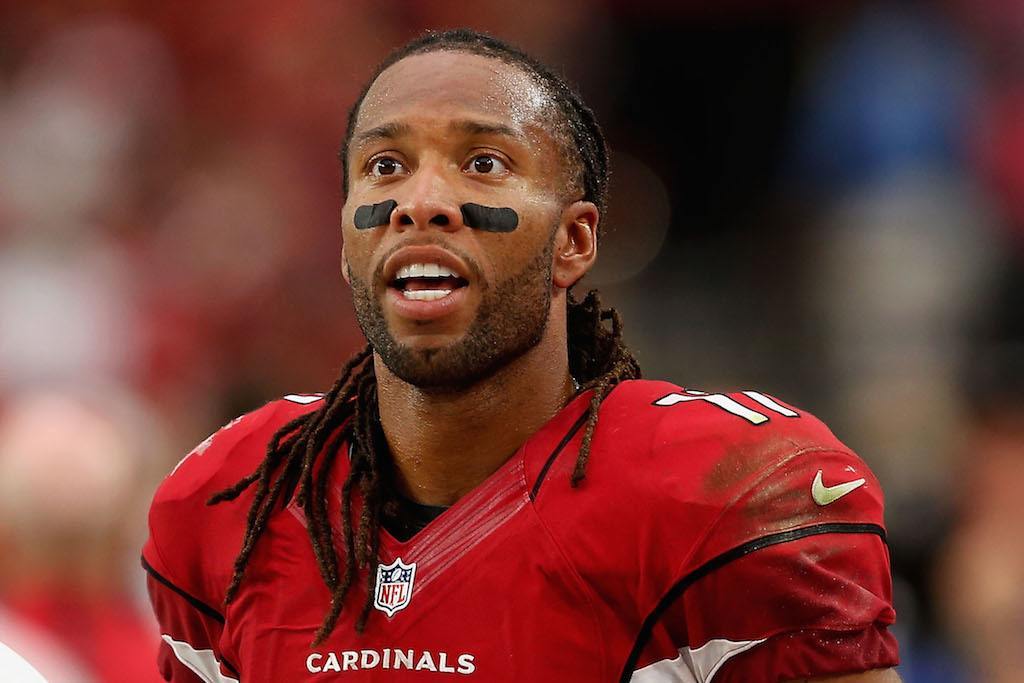 The Cardinals may not be as deep at wide receiver as they once were, but there is no denying that they have one of the better 1-2 punches in the league. Larry Fitzgerald continues to defy the odds by playing at a high level despite being well into his 30s. And when healthy, John Brown is one of the most dynamic wideouts in the game. Last year this duo combined to catch 146 passes for 1,540 yards and eight touchdowns.
10. Michael Thomas and Willie Snead – New Orleans Saints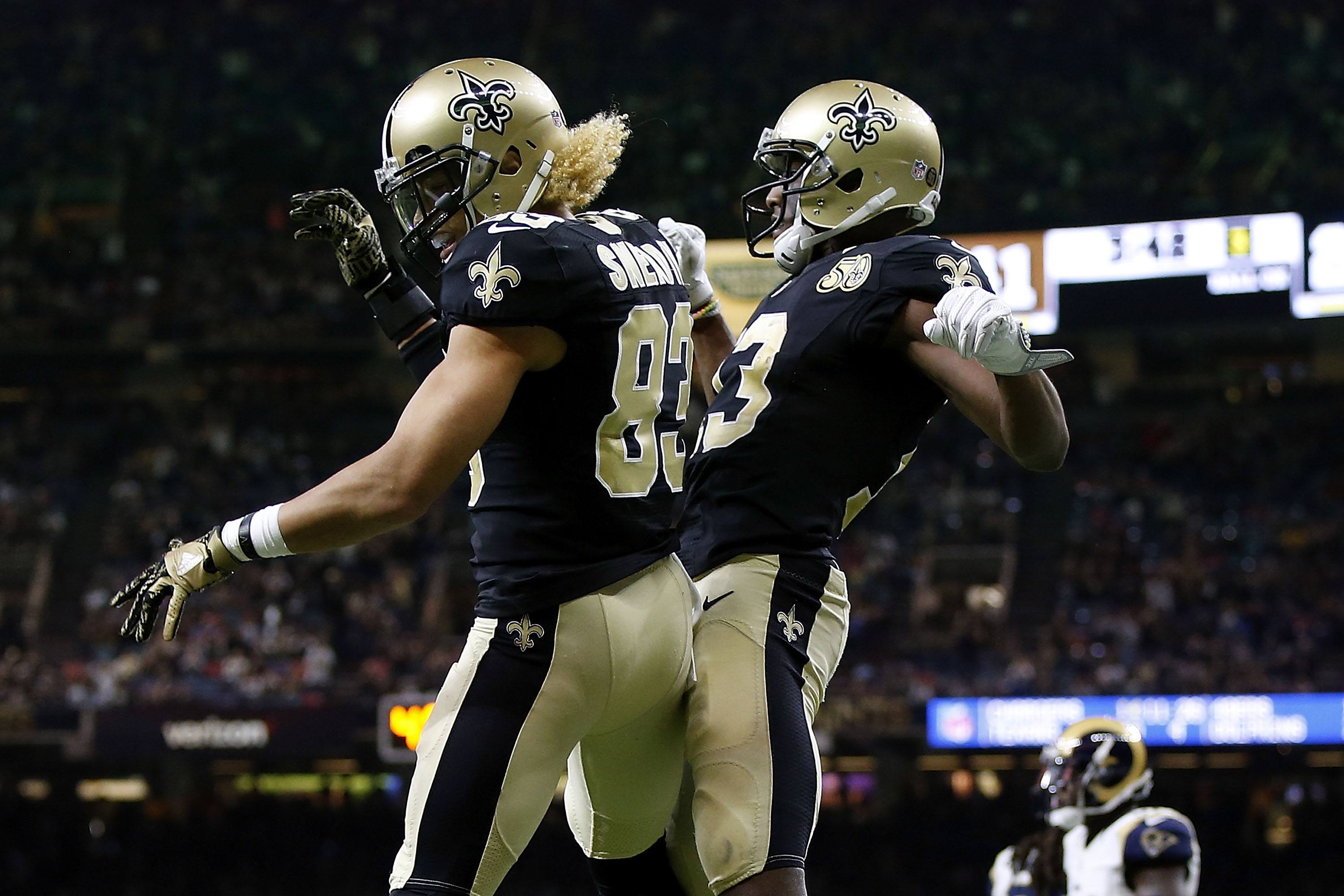 The Saints should again have one of the premier wide receiver duos in the league despite the offseason departure of Brandin Cooks. Michael Thomas was nothing short of spectacular in his rookie season, and Willie Snead has turned heads ever since being promoted from the Saints' practice squad to their active roster. In total, this duo hauled in 164 passes for 2,032 yards and 13 touchdowns.
9. Jarvis Landry and DeVante Parker – Miami Dolphins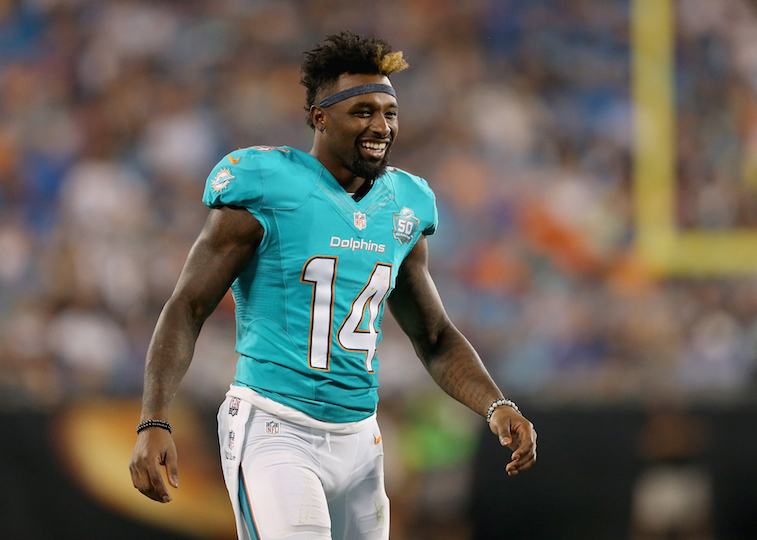 From top to bottom, the Dolphins have one of the most talented rosters in the league. And their wide receivers have the makings of a potentially dominant group. Jarvis Landry is on the verge of becoming elite, and DeVante Parker is finally starting to live up to his immense potential. Together, these two combined for 150 receptions, 1,880 yards, and eight touchdowns in 2016.
It is also worth pointing out that the Dolphins have a third wide receiver, Kenny Stills, who is good enough to be a high-end No. 2 wideout for most NFL teams.
8. Golden Tate and Marvin Jones – Detroit Lions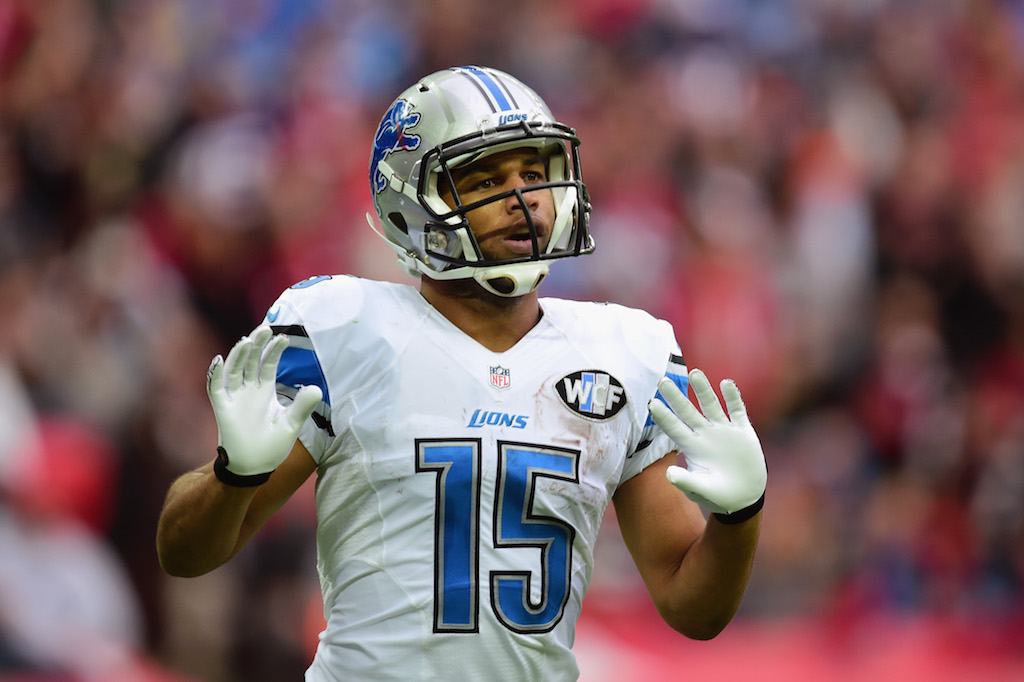 Most people around the league expected a massive drop-off at the wide receiver position for the Lions when Calvin Johnson shocked the NFL and retired following the 2015 season. While replacing a future Hall of Famer is no easy task, the combination of Golden Tate and Marvin Jones were borderline great in their first season together. The two veterans combined for 146 receptions, 2,007 yards, and eight touchdowns.
7. Dez Bryant and Cole Beasley – Dallas Cowboys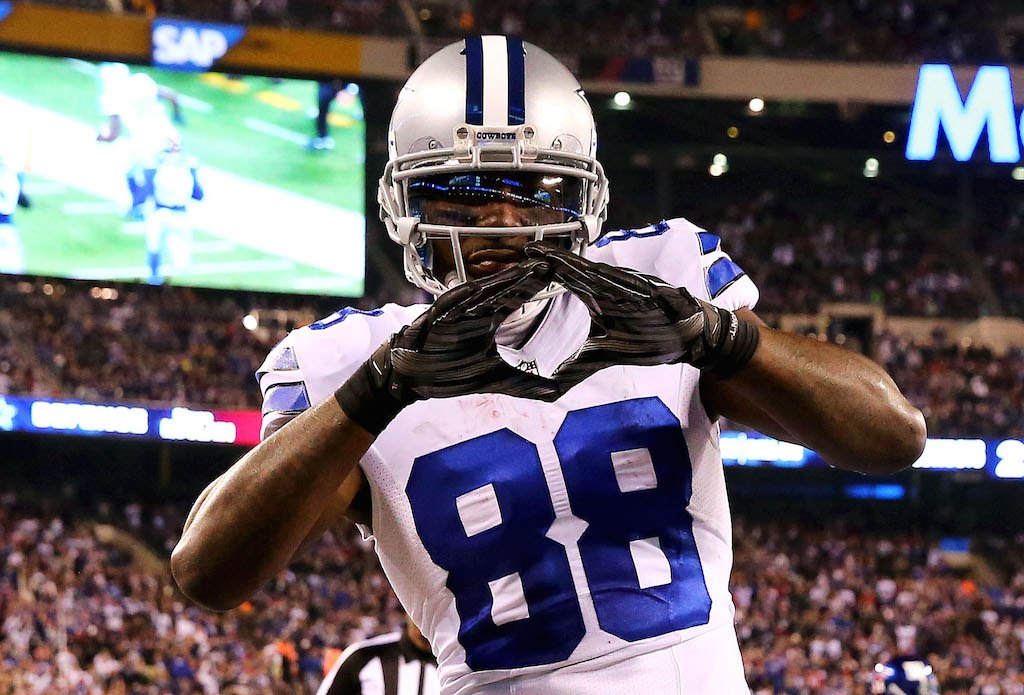 Dez Bryant has been one of the most dynamic wide receivers in the game ever since he entered the league in 2010. He is one of the rare NFL wideouts who is a legitimate deep threat, a red-zone monster, and a dominant short and intermediate route-runner.
The Cowboys No. 2 wide receiver, Cole Beasley, is diminutive (5-foot-8, 180 pounds). But he also happens to be one of the premier slot receivers in the league. Beasley seems to get better every year, and we believe he has a real chance at earning Pro Bowl honors in 2017. This duo combined to post 125 receptions, 1,629 yards, and 13 touchdowns in 2016, despite Bryant missing three full games.
6. Amari Cooper and Michael Crabtree – Oakland Raiders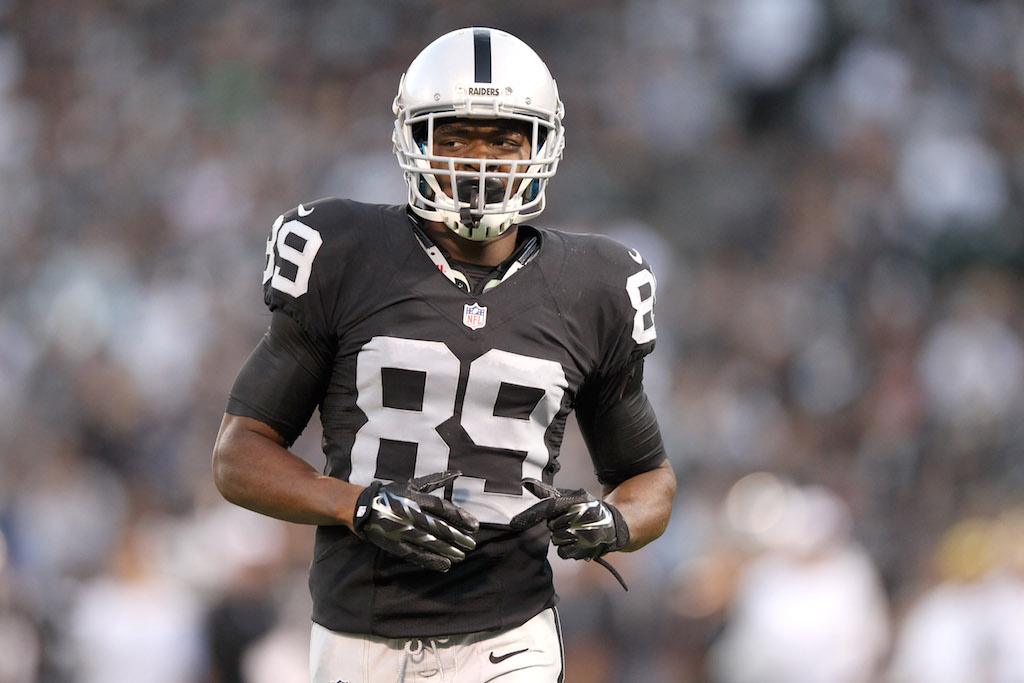 One of the main reasons for Derek Carr's emergence as one of the best young quarterbacks in the league has been the combined play of wide receivers Amari Cooper and Michael Crabtree. While both players have struggled with drops at times, there is just no denying their talent.
Cooper and Crabtree are both complete wide receivers who are physically imposing for opposing defensive backs. In 2016 they combined to catch 172 passes for 2,156 yards and 13 touchdowns. What's even scarier is the fact that the Raiders added Cordarrelle Patterson to the mix this offseason.
5. Mohamed Sanu and Julio Jones – Atlanta Falcons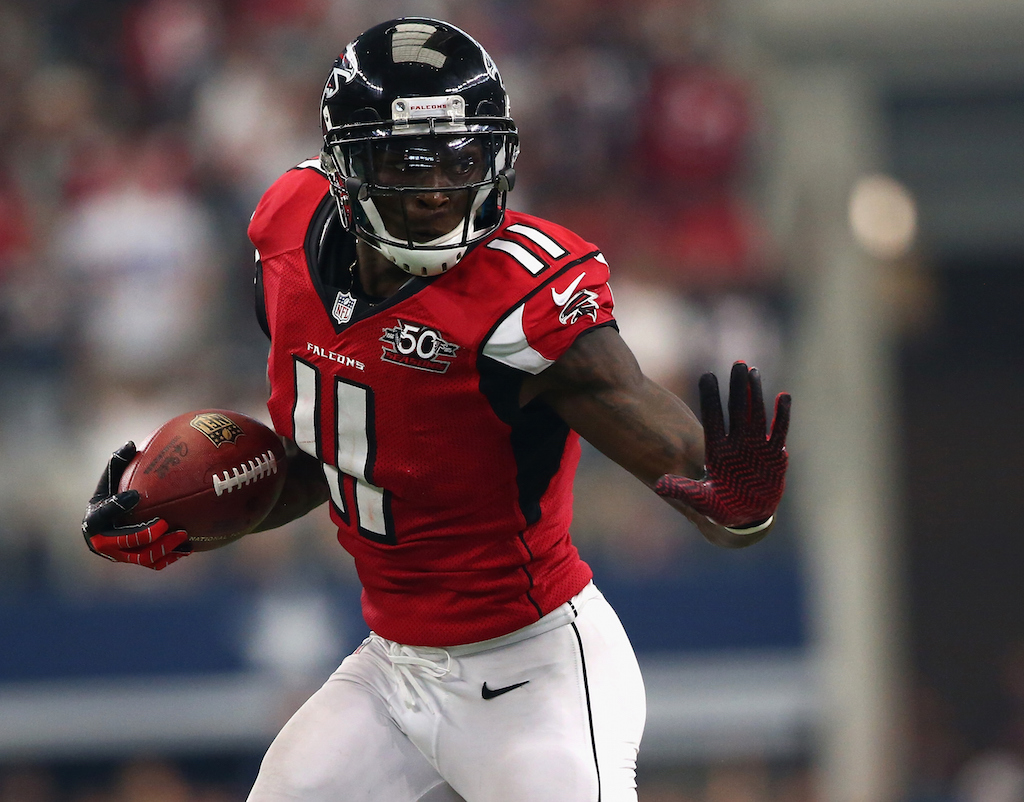 Julio Jones is one of the top three wide receivers in the game today (a lot of people believe is the best). Had the four-time Pro Bowler not missed two full games in 2016, he almost surely would have led the league in receiving yards for the second-straight year (he ended up with 83 receptions for 1,409 yards and six touchdowns in 14 games).
Atlanta's No. 2 wide receiver, Mohamed Sanu, likely won't ever play in a Pro Bowl. However, he is more than capable of shredding an opposing defense if they focus on slowing Jones. Jones and Sanu combined to catch 142 passes for 2,062 yards and 10 touchdowns in 2016. On a side note, Taylor Gabriel could emerge as the Falcons' No. 2 receiver in 2017.
4. Brandin Cooks and Julian Edelman – New England Patriots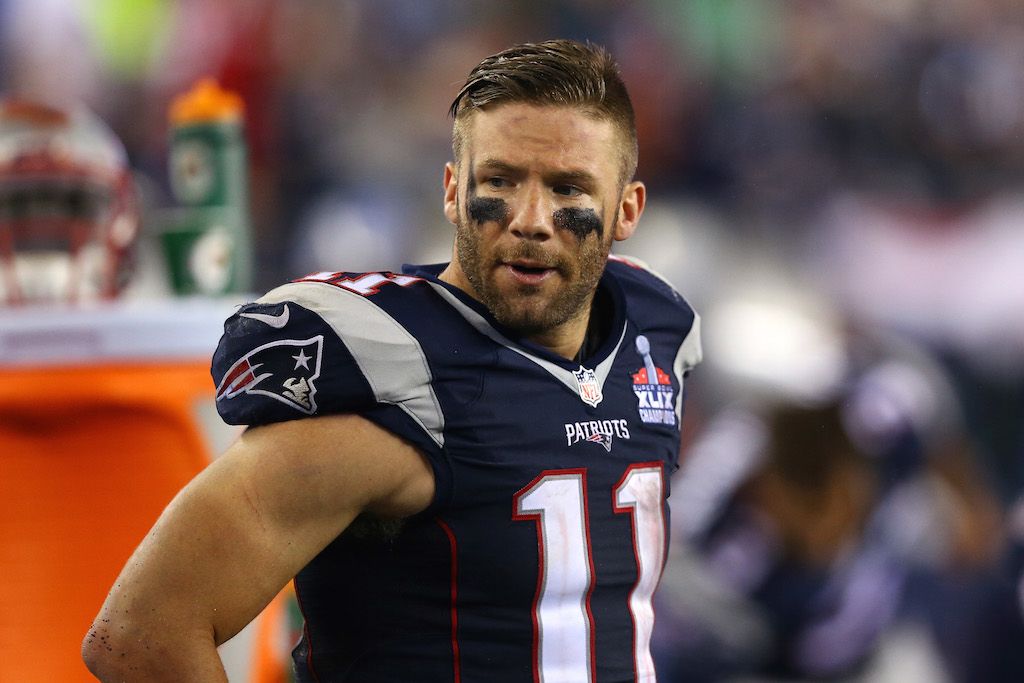 The rich definitely got richer this offseason. The Patriots already had one of the NFL's best offenses. Now thanks to a trade with the New Orleans Saints, they have one of the best wide receiver duos in the game. Unfortunately for opposing AFC defenses, the Pats acquired 23-year-old Brandin Cooks, who had become disgruntled with his role in the Saints' offense, to pair with Julian Edelman. The two players combined to catch 176 passes for 2,279 yards and 11 touchdowns in 2016.
With the duo of Cooks/Edelman, fellow wide receiver Chris Hogan, and All-Pro tight end Rob Gronkowski, who is reportedly on track to be 100% healthy in time for the upcoming season, the Patriots have everything in place to be nearly unstoppable on offense next year. That said, don't be surprised if Tom Brady ends up winning his third MVP award in 2017.
3. Emmanuel Sanders and Demaryius Thomas – Denver Broncos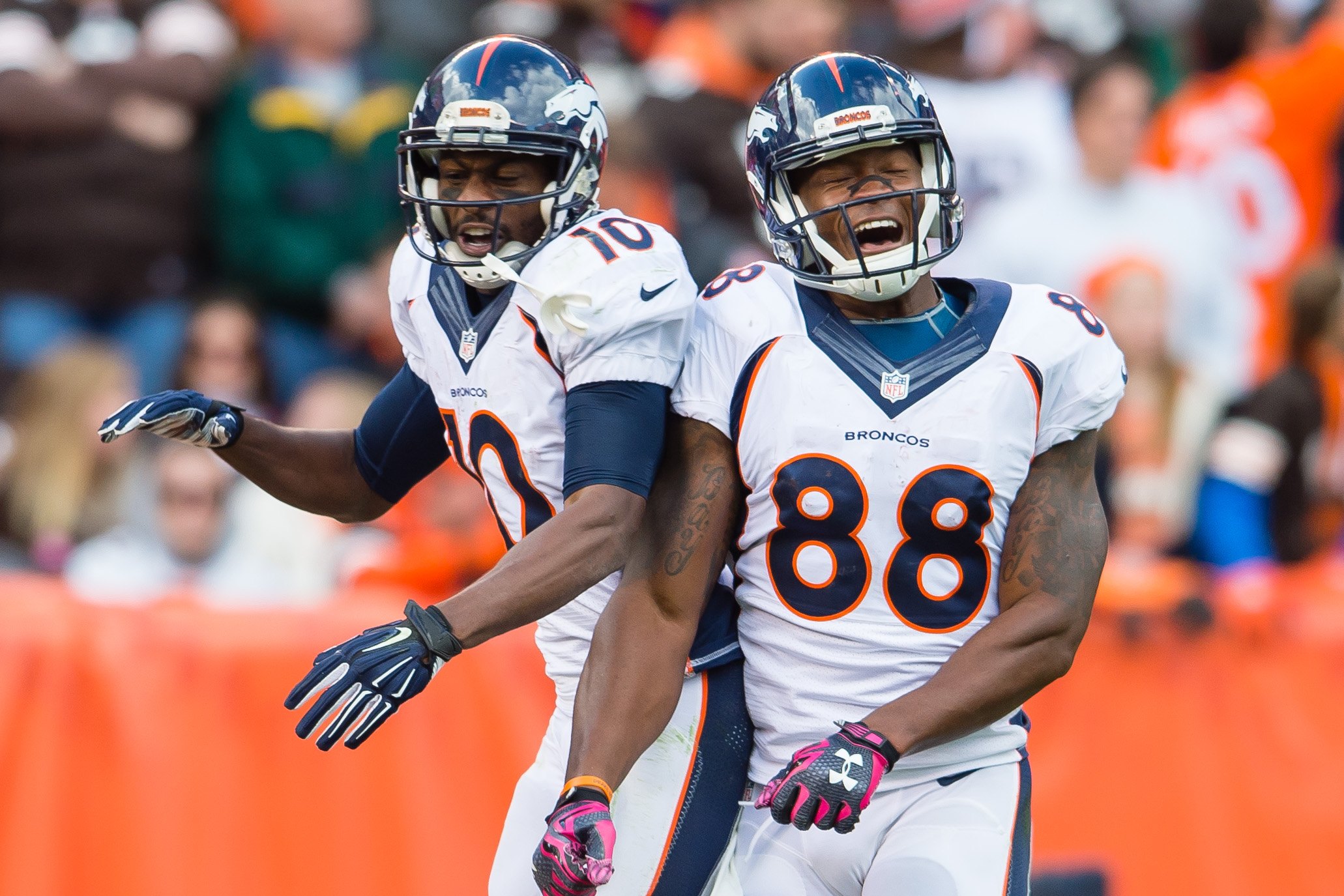 It's no secret that the Broncos were a below-average offensive football team in 2016. And one of their biggest issues (there were several) was the extremely inconsistent play they got out of quarterbacks Trevor Siemian and Paxton Lynch. But Denver's poor quarterback play didn't stop Emmanuel Sanders and Demaryius Thomas. They both had over 1,000 receiving yards in 2016.
In total, the Broncos' dynamic duo totaled 169 receptions for 2,115 yards and 10 touchdowns. If Denver can get better quarterback play in 2017, expect to see Sanders and Thomas produce at the level they did in 2014 (212 receptions, 3,023 yards, and 20 touchdowns).
2. Brandon Marshall and Odell Beckham Jr. – New York Giants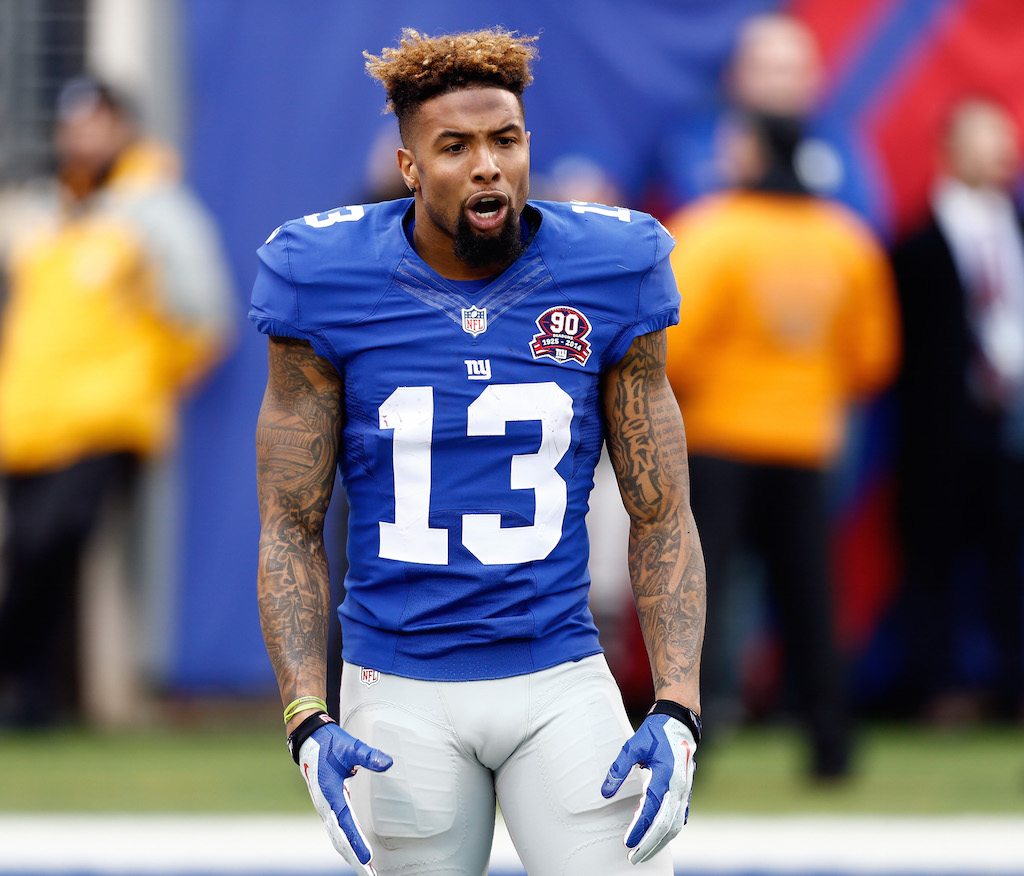 Odell Beckham Jr. may be the most explosive wide receiver in the NFL today. And despite his dip in production in 2016, Brandon Marshall, who is one of the most physically dominant wide receivers in league history, is still fully capable of playing at a Pro Bowl level.
Together, this duo combined to catch 160 passes for 2,155 yards and 13 touchdowns in 2016. We fully expect those numbers to increase substantially in 2017 with opposing defenses unable to focus their attention solely on either player. If that weren't enough, the Giants have Sterling Shepard, a promising second-year pro, in the mix as well.
1. Jordy Nelson and Davante Adams – Green Bay Packers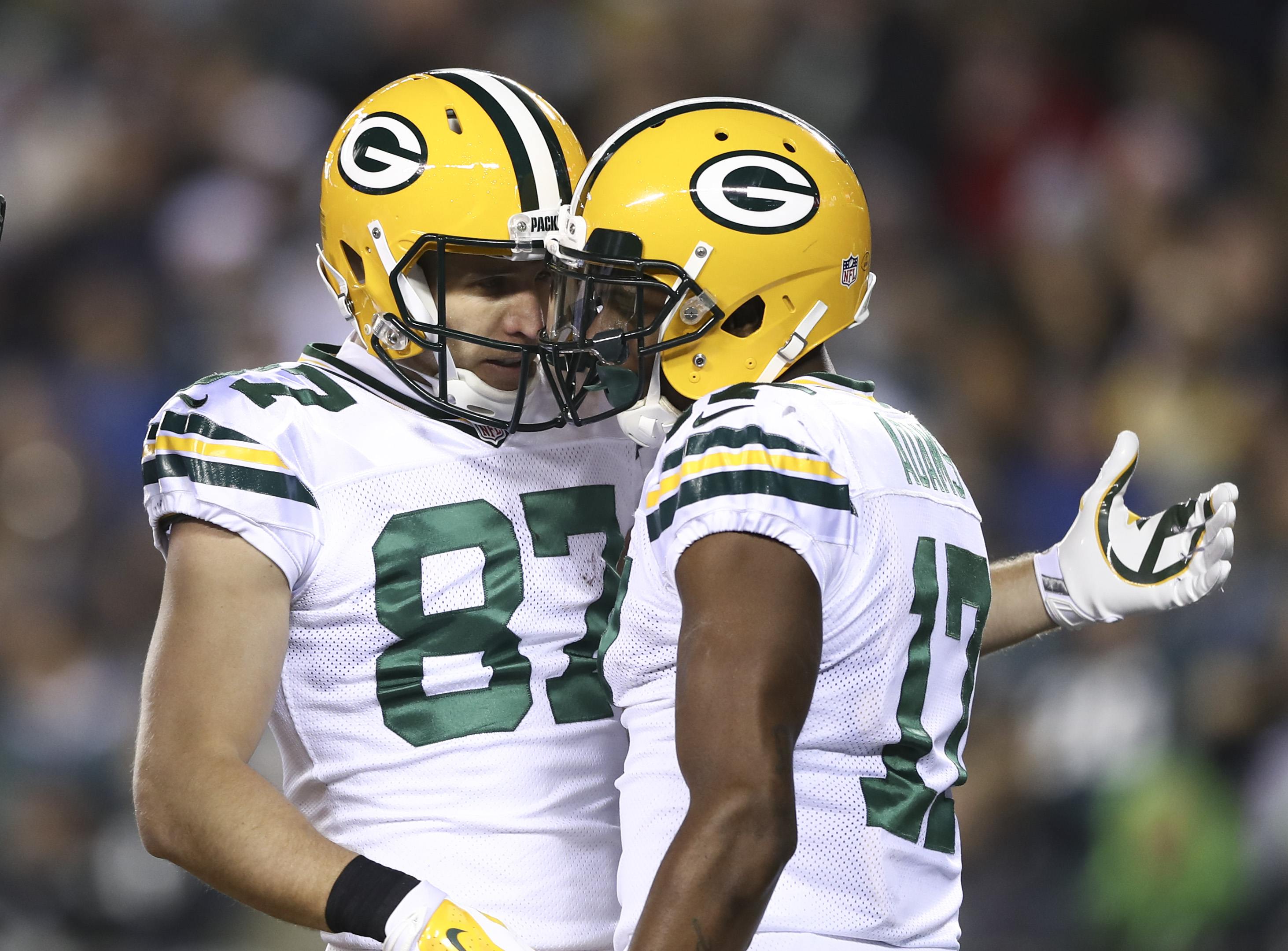 Davante Adams and Jordy Nelson have benefitted greatly from playing alongside quarterback Aaron Rodgers. However, there is also no denying both players have the talent to be successful in practically any offense. In 2016, this duo caught a total of 172 passes for 2,254 yards and 26 touchdowns. With both players on track to be completely healthy, 2017 project to be an even better year (barring another midseason offensive meltdown) for Nelson and Adams.
Statistics courtesy of Pro-Football-Reference.