Ranking the NFL's 50,000-Yard Passers by College Career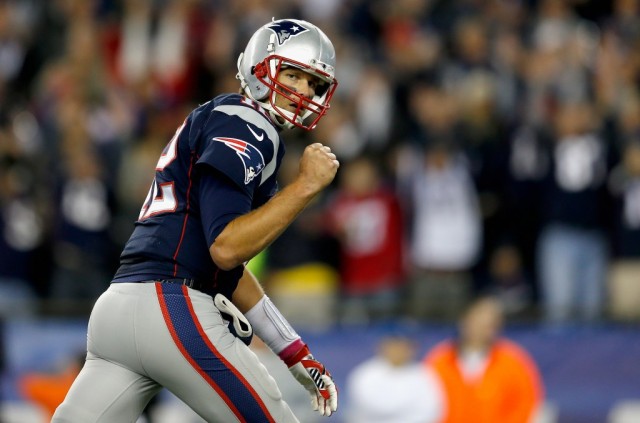 On October 5, 2014, Tom Brady became just the sixth player in NFL history to throw for 50,000 yards in his career. Brady's milestone means he trails only John Elway (No. 5), Drew Brees (No. 4), Dan Marino (No. 3), Peyton Manning (No. 2), and Brett Favre (No. 1) on the all-time list. Obviously, these men are/were each known for slinging the pigskin at an extremely high level throughout their professional careers, but what about before they entered the National Football League? Was it obvious that these players would become great based on their time in college football alone? We decided to go back into the history books to evaluate and re-rank these half dozen superstar quarterbacks based on what they did on campus, which — in many cases — was long before they became household names.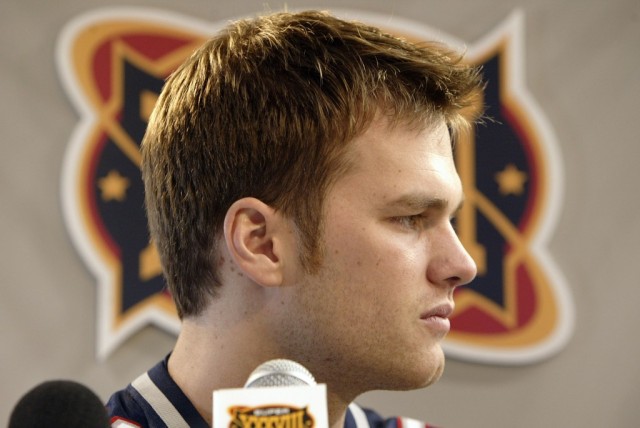 6. Tom Brady (4,773 yards in college)
Patriots star Tom Brady graduated from the University of Michigan in December 1999. Brady threw for a respectable 4,773 yards during his time in Ann Arbor, mostly during the 1998 and 1999 seasons. He did appear in four games the previous year, when the unbeaten Wolverines won a share of the 1997 national championship, but only attempted a total of 15 passes. Brady threw for 30 touchdowns against 17 picks in college, good enough to make him a sixth-round draft pick, the 199th overall. As they say, the rest is history. (For more of Brady's career highlights, check out his real 2000-era resume here.)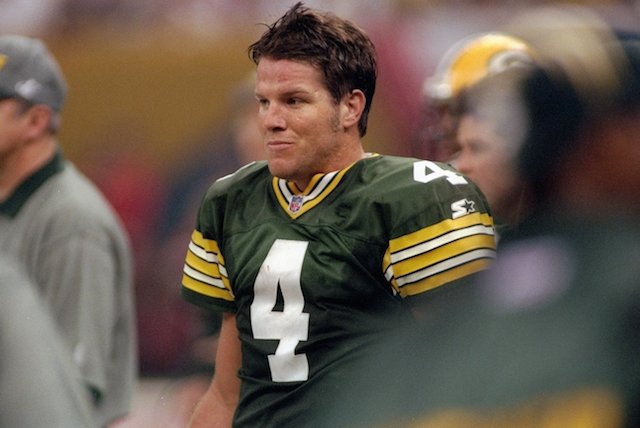 5. Brett Favre (7,695 yards in college)
Brett Favre played in 44 games for Southern Miss from 1987 to 1990, tossing 52 touchdowns and 34 picks. The Falcons' second-round pick in 1991 finished his college career with 7,695 passing yards, including leading the Golden Eagles to wins over traditional powerhouses Florida State, Alabama, and Auburn. His senior season numbers were down, but it was remarkable that Favre was playing that year at all: He was involved in a serious car accident in July that cost him part of his small intestine and miraculously recovered to get back on the field by the second game of the season.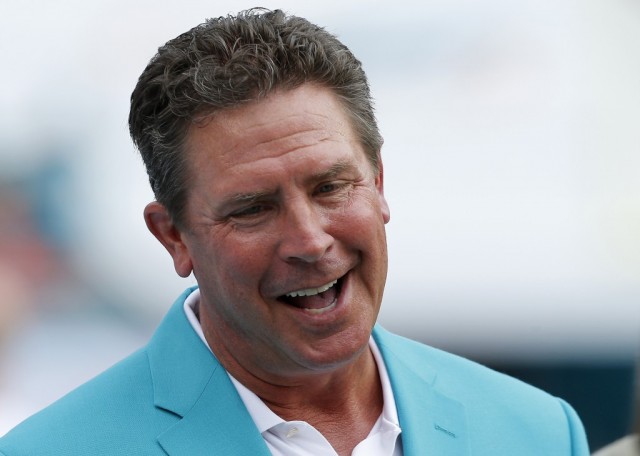 4. Dan Marino (8,597 yards in college)
Dolphins great Dan Marino played four years of college football (1979-1982) for the Pitt Panthers, and quarterbacked the team to 11-1 records (capped off by bowl victories) in his freshman, sophomore, and junior years. In all, Marino completed 57.6 percent of his passes in college, throwing for 8,597 yards and 79 touchdowns, highlighted by a 37-score campaign in 1981 (when he finished fourth in the Heisman Trophy vote). Miami selected their soon-to-be franchise quarterback in the first round of the 1983 draft with the No. 27 overall pick.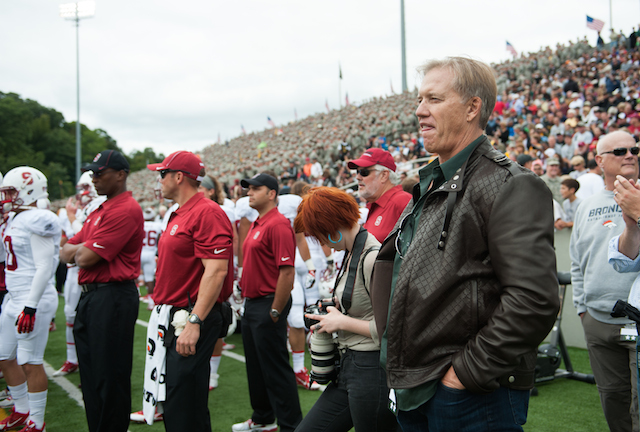 3. John Elway (9,349 yards in college)
Two-sport standout John Elway (he was selected in the first round of the NFL Draft and the second round of the MLB Draft) played the same four seasons in college as Dan Marino, 1979-1982. Elway accumulated 9,349 passing yards at the helm of the Stanford offense, although he never took his team to a bowl game. (In fact, Elway's Cardinal would have gone bowling in 1982 with a winning record if not for the famous and controversial 'Band is on the field' play that gave rival Cal an unforgettable win over Stanford in the season's final week. Elway was the runner-up for the Heisman Trophy that season, throwing 24 of his 77 touchdowns during his senior year.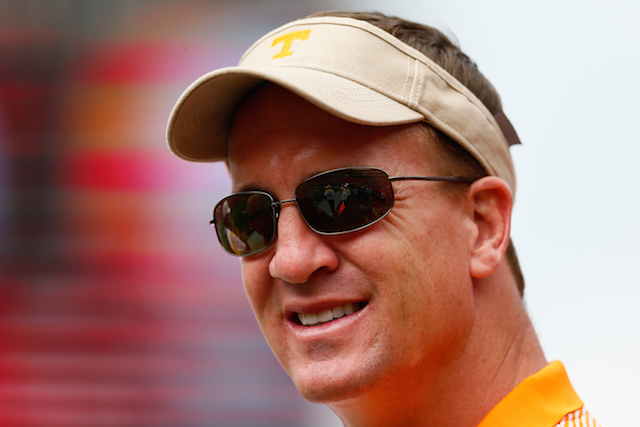 2. Peyton Manning (11,201 yards in college)
One of only two players in football history to throw for at least 10,000 yards in college and 50,000 in the NFL, Peyton Manning made his mark in Tennessee orange long before donning his current Broncos version of the color. Manning's passing yardage and touchdown total went up for each of his four seasons in Knoxville, capped by the 3,819-yard, 36-TD senior season that made him runner-up for the Heisman Trophy. Manning's Vols finished 1995, 1996, and 1997 ranked in the AP Top 10, and the Colts made the incredibly wise choice of taking him No. 1 overall in the 1998 draft ahead of Ryan Leaf.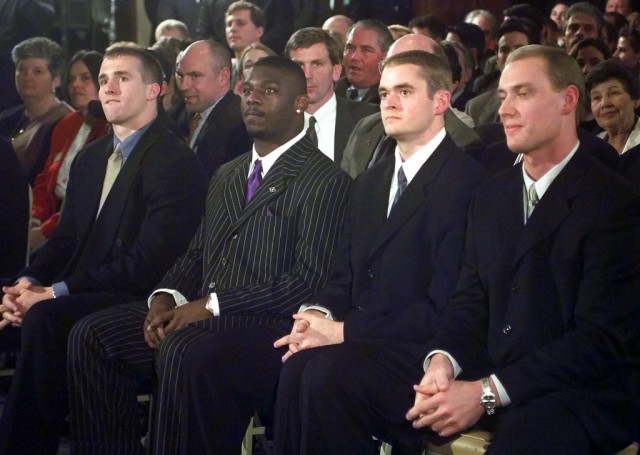 1. Drew Brees (11,792 yards in college)
Current Saints quarterback and former Purdue standout Drew Brees threw for 11,792 yards in his college career despite only starting three seasons for the Boilermakers. Brees set records left and right in Joe Tiller's pass-happy 'basketball on grass' offense, throwing for over 300 yards a game as a starting quarterback (and once attempting a then-record 83 passes in a game!). The Boilermakers had only been to five bowl games in school history before Brees arrived on campus, but went to the postseason each year from 1997-2000 (including their first Rose Bowl appearance since 1967). Brees finished fourth in the Heisman race as a junior and third as a senior (pictured above — from left — with fellow 2000 finalists LaDainian Tomlinson, Josh Heupel, and Chris Weinke), and was drafted in the second round by San Diego, where he played the first five years of his NFL career.