Ranking the Projected Starting Rotations of All 8 MLB Playoff Teams
On a yearly basis, the phrase "pitching wins championships" becomes one of the most regurgitated clichés in all of professional sports come October, and it's hard to argue against it. Not to downplay the importance of defense and scoring runs, but statistics would suggest that pitching is the biggest factor in playoff success versus playoff failure. Here is a ranking of all eight projected starting pitching rotations as we head into the Divisional round of the playoffs tonight.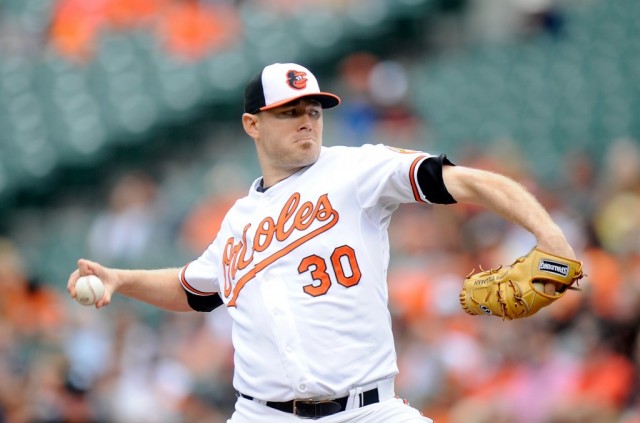 8. Baltimore Orioles
The Orioles have a strong and deep rotation, but lack a true staff ace. The O's success depends largely on this group's ability to last long enough to give their bullpen, which is arguably the best bullpen in the playoffs, a chance to finish and close the game.
Projected Rotation:
Chris Tillman — 13-6, 3.34 ERA, 1.23 WHIP
Bud Norris — 15-8, 3.65 ERA, 1.22 WHIP
Miguel González — 10-9, 3.23 ERA, 1.30 WHIP
Wei-Yin Chen — 16-6, 3.54 ERA, 1.23 WHIP
7. Los Angeles Angels
The Angels have one of the best offensive lineups in the postseason, so their playoff fate will likely be determined by their starting pitching. Manager Mike Scioscia has toyed with the idea of using a three-man rotation, but nothing has been finalized as of yet. If this group performs well, the Angels are serious World Series contenders.
 Projected Rotation:
Jered Weaver — 18-9, 3.59 ERA, 1.21 WHIP
J. Wilson — 13-10, 4.51 ERA, 1.45 WHIP
Matt Shoemaker — 16-4, 3.04 ERA, 1.07 WHIP
Hector Santiago — 6-9, 3.75 ERA, 1.36 WHIP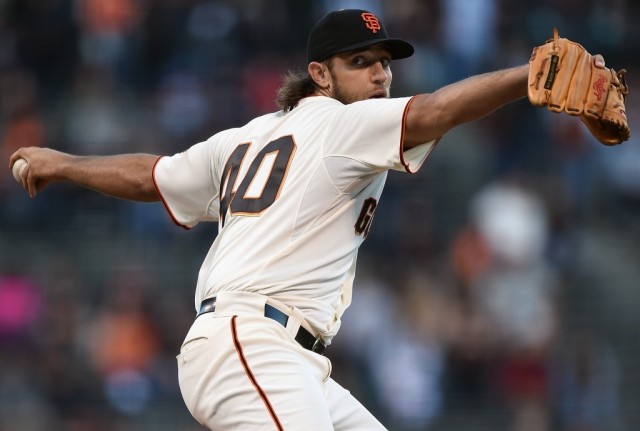 6. San Francisco Giants
The Giants have had excellent starting pitching carry them to two World Series titles since 2010. If they expect another title in 2014, this group will have to lead the way again. Without Matt Cain (injury) and Tim Lincecum (demotion), the Giants rotation will have a different look in the 2014 postseason.
Projected Rotation:
Madison Bumgarner — 18-10, 2.98 ERA, 1.09 WHIP
Jake Peavy — 7-13, 3.73 ERA, 1.28 WHIP
Ryan Vogelsong — 8-13, 4.00, 1.28 WHIP
Tim Hudson — 9-13, 3.57 ERA, 1.23 WHIP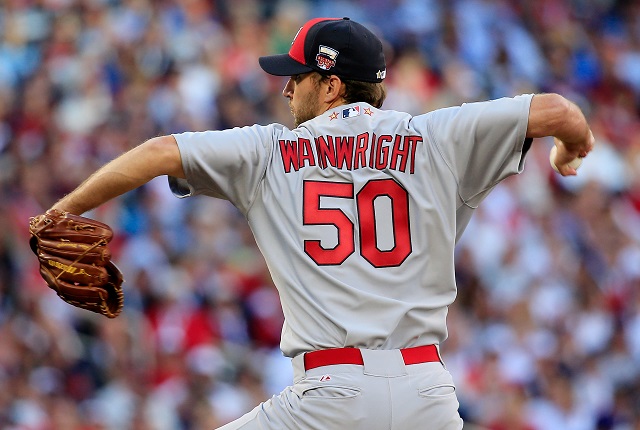 5. St. Louis Cardinals
The Cardinals are no strangers to the postseason and have a starting rotation with loads of postseason experience. Michael Wacha is absent from the postseason rotation, but the Cards still have one of the best in the business in Adam Wainwright. If John Lackey reverts to his old self, the Cardinals rotation would instantly become one of the best in the postseason.
Projected Rotation:
Adam Wainwright — 20-9, 2.38 ERA, 1.03 WHIP
Lance Lynn — 15-10, 2.74 ERA, 1.26 WHIP
John Lackey — 14-10, 3.82 ERA, 1.28 WHIP
Shelby Miller — 10-9, 3.74 ERA, 1.27 WHIP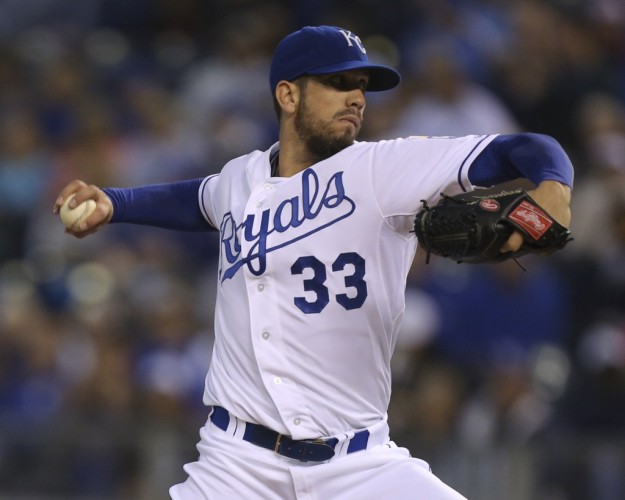 4. Kansas City Royals
The Royals rotation consists of a proven big-game pitcher in James Shields and a trio of young, talented hurlers with no playoff experience. Shields pitched in the Royals Wild Card victory over the Oakland A's, so Yordano Ventura will start Game 1 of the ALDS against the LA Angels. The Royals need this group to be strong given their season-long bullpen struggles.
Projected Rotation:
James Shields — 14-8, 3.21 ERA, 1.18 WHIP
Yordano Ventura — 14-10, 3.20, 1.30 WHIP
Jason Vargas — 11-10, 3.71, 1.27 WHIP
Danny Duffy — 9-12, 2.53 ERA, 1.11 WHIP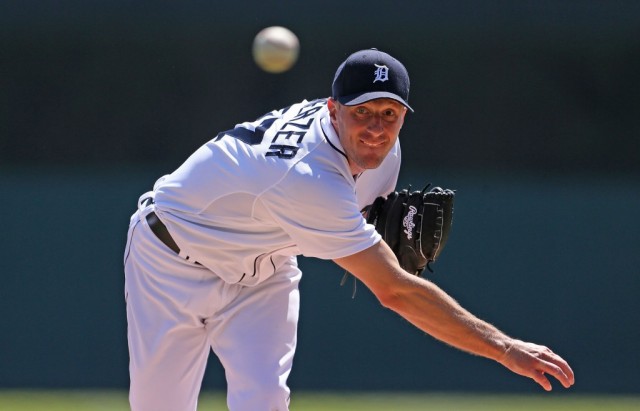 3. Detroit Tigers
On paper, it was hard to not rank a starting rotation with three Cy Young Award-winning pitchers as the top unit in the postseason. I will say this, though: the Tigers will be tough to beat with Max Scherzer, Justin Verlander, and David Price as their top three starters.
Projected Rotation:
Max Scherzer — 18-5, 3.15 ERA, 1.18 WHIP
Justin Verlander — 15-12, 4.54 ERA, 1.40 WHIP
David Price — 15-12, 3.26 ERA, 1.08 WHIP
Rick Porcello — 15-13, 3.43 ERA, 1.23 WHIP
2. Washington Nationals
The Nationals starting rotation was at their best in the last month of the season capped by Jordan Zimmerman's no-hitter in the team's final game of the regular season. The trio of Stephen Strasburg, Zimmerman, and Doug Fister have arguably been the best 1-2-3 in baseball in 2014.
 Projected Rotation:
Stephen Strasburg — 14-11, 3.14 ERA, 1.12 WHIP
Jordan Zimmermann — 14-5, 2.66 ERA, 1.07 WHIP
Doug Fister — 16-6, 2.41 ERA, 1.08 WHIP
Gio González — 10-10, 3.57 ERA, 1.20 WHIP
1. Los Angeles Dodgers
The Dodgers have the best pitcher in baseball in Clayton Kershaw and any game he starts is almost a guaranteed win. Zach Greinke is good enough to be an ace on nearly any other team in the league. If Hyun-Jin Ryu is completely healthy, this rotation can carry the Dodgers deep into the playoffs.
Projected Rotation:
Clayton Kershaw — 21-3, 1.77 ERA, 0.86 WHIP
Zack Greinke — 17-8, 2.71 ERA, 1.15 WHIP
Hyun-Jin Ryu — 14-7, 3.38 ERA, 1.19 WHIP
Dan Haren — 13-11, 4.02 ERA, 1.18 WHIP