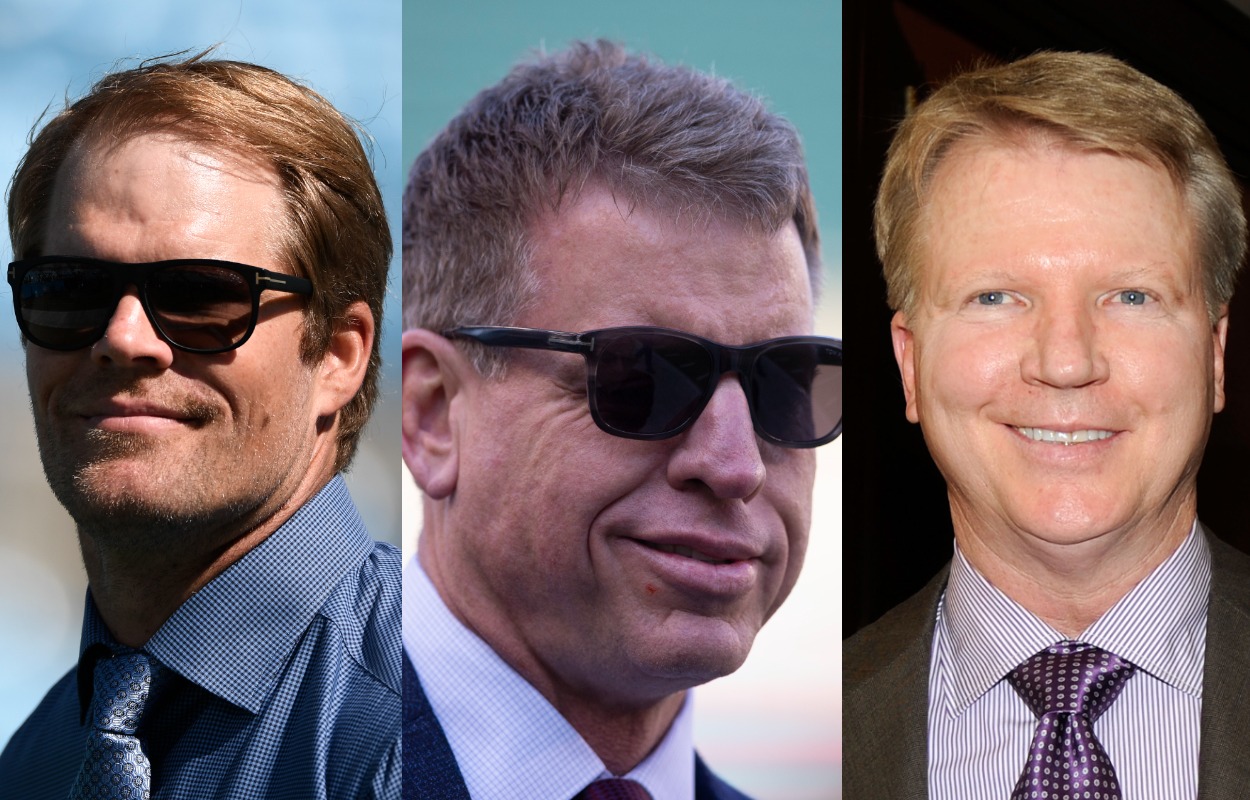 Ranking Troy Aikman's Potential Successors at Fox Sports
With Dallas Cowboys legend Troy Aikman potentially leaving Fox Sports for Amazon Prime, the network should consider these names to pair with Joe Buck in 2022 and beyond.
The new year is already proving to be a strange time for quarterbacks. Aaron Rodgers may have thrown his last pass for the Green Bay Packers, Tom Brady is considering retirement, and Troy Aikman might be approaching his final game with Fox Sports.
Aikman, who has worked at Fox since 2000, is reportedly considering signing with Amazon Prime and only calling Thursday Night Football next season. The Pro Football Hall of Famer recently admitted he's not sure if he'll combine the two jobs or only work at Amazon if he lands there.
Such a change would be drastic for football fans. Aikman has worked alongside Joe Buck on the network's No. 1 broadcast team since 2002, and the two have called six Super Bowls together. There is an entire generation of football fans who are too young to remember that NBC Sports' Cris Collinsworth worked with those two from 2002-04.
Although Fox has not yet announced who could potentially replace Aikman in the No. 1 broadcast booth next year, now seems like a perfect time to analyze some candidates. For this list, we evaluated possible choices based on realism — Peyton Manning is almost certainly not walking through that door — and Fox's tendency to favor players who recently retired.
Based on consideration of the aforementioned prerequisites, the best potential successors rank as follows:
Honorable mention: Aqib Talib, Fox Sports
Talib almost instantly became a fan favorite color commentator upon joining Fox Sports in 2020 thanks to his enthusiasm and a loud, unfiltered approach to analyzing games. Although the style isn't for everyone, the retired All-Pro cornerback nonetheless cultivated a sizable following, especially on social media.
However, Talib is still a work in progress, and he'd likely be the first to admit it. Fox executives might also prefer pairing Buck with a more experienced partner. Still, football fans should expect to see Talib continue rising the ranks at Fox in the coming years.
5. Phil Simms, CBS Sports
Although the idea of Simms leaving CBS is pure speculation, we feel he would be an intriguing fit next to Buck if the opportunity presented itself. The two-time Super Bowl champion is a proven color commentator who spent 2004-16 working alongside Jim Nantz on CBS' No. 1 broadcast team. He's spent the last few years working as a panelist on The NFL Today, the network's longtime pregame show.
There have been no credible reports of Simms wanting to leave CBS, and it is not known what the 66-year-old's contract currently looks like; he reportedly had multiple years left on his deal when the network removed him from the No. 1 broadcast team in 2017. However, if Simms is interested in a change and wants to call games again, Fox makes sense if the two networks can make something work.
4. Mark Sanchez, Fox Sports
After throwing his final NFL pass in 2018, Sanchez spent a couple of years at ESPN before signing with Fox as a game analyst last year. He worked alongside Kevin Kugler and sideline reporter Laura Okmin during the 2021 season and notably called the Washington Football Team-Philadelphia Eagles game on Tuesday, Dec. 21; the league's COVID-19 outbreak pushed that game back two days, allowing a semi-national audience to hear the 2009 first-round pick in action.
Sanchez, who turned 35 in November, is still extremely young and has shown no indications he wants to leave broadcasting. He's a former quarterback with an affable personality, a willingness to laugh at himself, and clear football smarts. Even if he doesn't earn Aikman's job, don't be surprised if Sanchez becomes a star at Fox in the coming years.
3. Brady Quinn, Fox Sports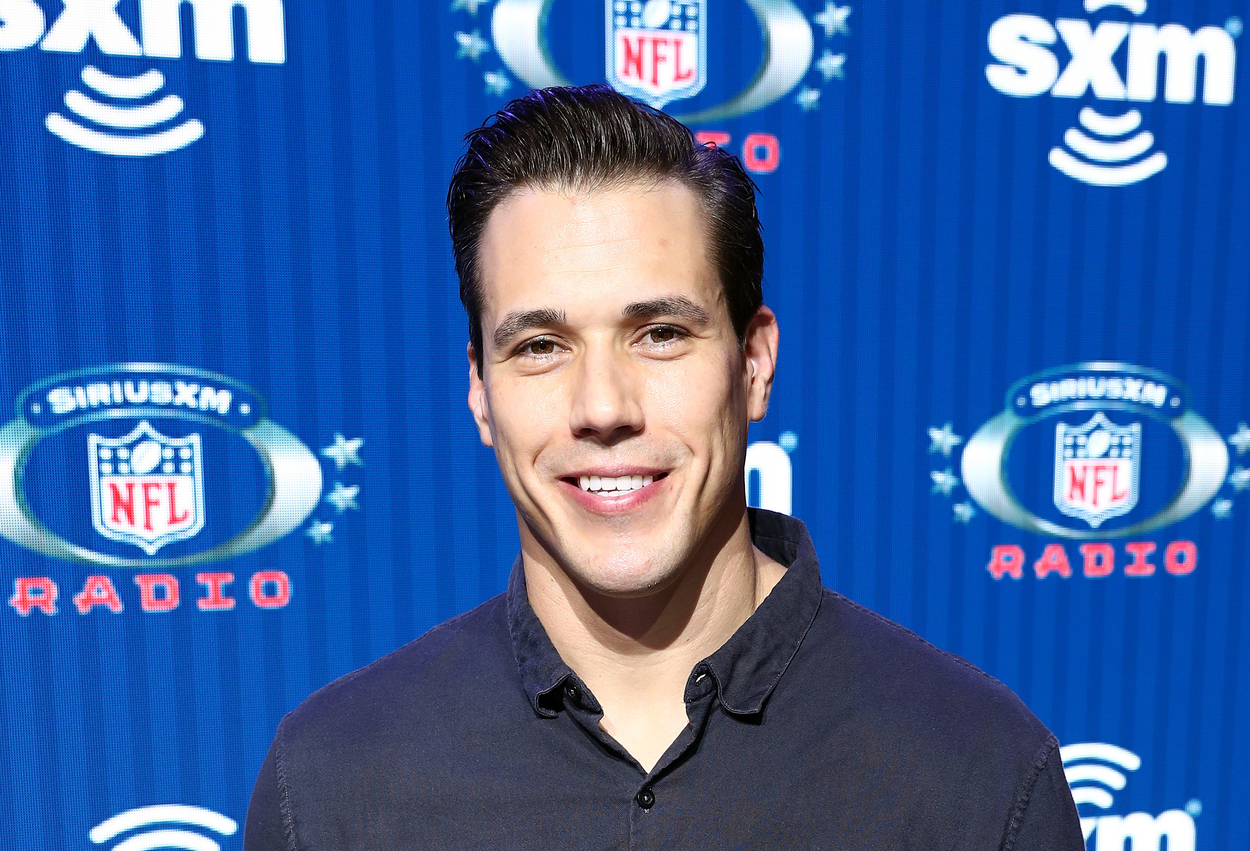 Believe it or not, Quinn has worked for Fox since 2014 and commentated NFL games in the past. He is currently a panelist on Big Noon Kickoff, Fox's college football pregame show, and co-hosts 2 Pros and a Cup of Joe on Fox Sports Radio.
A Notre Dame graduate, Quinn regularly provides insightful commentary regardless of what hat the network asks him to wear. Fox would not have kept him around for nearly a decade if it didn't believe in him and his ability to succeed on-air. Quinn is definitely a name to watch if Aikman isn't at Fox next year.
2. Sean Payton, former New Orleans Saints head coach
If Payton wants to work in broadcasting next season, it certainly appears as if he'll be at Fox. The network offered him a job when he missed the entire 2012 season for his role in the Saints' Bountygate scandal. However, Fox must determine if hiring Payton solely to replace Aikman is the right decision given the Super Bowl 44 champion's uncertain coaching future.
Payton made it clear he doesn't view his recent decision to step down as him retiring. If he gets the itch to coach again ahead of the 2023 season, he might only spend a year at Fox if the right opportunity presents itself. Theoretically, Payton could be at Fox for eight months or eight years, depending on how things pan out.
Although Payton is the front-runner to replace Aikman, that doesn't necessarily make him the best candidate.
1. Greg Olsen, Fox Sports
Although the 2021 season marked Olsen's first full year at Fox, he had previously contributed to the network on somewhat of a freelance basis — he provided color commentary during the Carolina Panthers' bye weeks — during the final years of his career. He even worked as an XFL analyst in early 2020 before the pandemic forced the league to cease operations.
Fox has been grooming Olsen for stardom, and he makes perfect sense as Aikman's successor. He turns 37 in March and has shown no inclination to unretire and make one final run at a Super Bowl ring. Olsen would also benefit from at least one year with Buck, who admitted last year that he might not return to Fox Sports after his contract expires in February 2023.
Of course, there would also be a sense of poetry here. Olsen was born on March 11, 1985, only months before Aikman began his first full season as the Oklahoma Sooners' starting quarterback.
We apologize to Aikman for reminding him how fast time flies. Then again, the fact he could finally be leaving Fox should have already jogged his memory on that front.
Like Sportscasting on Facebook. Follow us on Twitter @sportscasting19.