Rasheed Wallace Earned Over $150 Million and Now Coaches High School Basketball
Rasheed Wallace made one thing clear when he stepped on the court: Ball don't Lie. Or, with proper grammar applied, the ball didn't, or wouldn't, lie.
Rasheed Wallace had an excellent career with five NBA teams, most notably the Detroit Pistons. But Wallace isn't appreciated or discussed as often as he should be.
Let's look back at just how good Rasheed Wallace was, as well as what he's done in retirement.
Rasheed Wallace is the forgotten Pistons star
Considering that Rasheed Wallace made two of his four All-Star Games with the Detroit Pistons, it seems strange to call him the 'forgotten' Piston. But when discussing the mid-2000's Pistons teams, defensive standout Ben Wallace and All-Star point guard Chauncey Billups seemingly always earn more recognition.
Forward Tayshaun Prince played a major role on those teams. Shooting guard Richard Hamilton and his distinctive face mask get mentioned, too. So why doesn't Rasheed Wallace earn more love?
Rasheed Wallace averaged 13.4 points, 7.2 rebounds, and almost two blocks per night in six seasons with the Pistons. Those totals fell to 13.3 and 7.0, respectively, in 103 playoff games as a Piston, but Detroit was so balanced that they survived his off nights.
Wallace had a terrific NBA career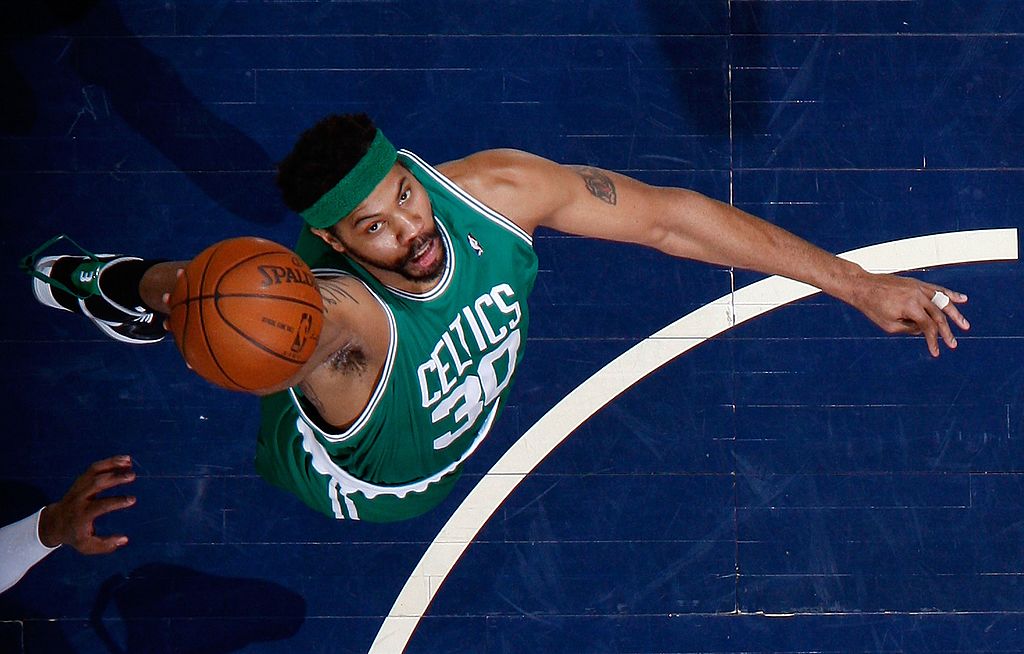 Rasheed Wallace might not earn Hall of Fame honors any time soon, but he certainly deserves more respect. The 6-foot-11 big man averaged 14.4 points, 6.7 rebounds, and 1.3 blocks per night in 16 NBA seasons.
Wallace earned four All-Star nods and won the 2004 NBA Finals with Detroit. The NBA's single-season technical fouls leader, Wallace was an imposing two-way presence who often went under the radar in Michael Jordan's final years and the primes of Kobe Bryant, LeBron James, and Shaquille O'Neal, among others.
Basketball-Reference isn't high on Rasheed Wallace's Hall of Fame chances, though. Wallace has less than a 10% Hall of Fame probability score, according to the website.
That narrowly puts him among the likes of Buck Williams, Elton Brand, and Isaiah Thomas — the journeyman point guard, not Michael Jordan's ex-rival.
Rasheed Wallace is now a high school basketball coach
Rasheed Wallace made over $158 million in his career, according to Basketball-Reference. His biggest paydays came in the prime of his career with the Portland Trail Blazers, although Wallace made at least $10 million in five of his six seasons in Detroit.
Add Rasheed Wallace to the list of notable NBA stars who transitioned into coaching when they retired. Wallace spent the 2013-14 season, his first after one final season with the New York Knicks, as an assistant on Detroit's staff, but wasn't retained when Stan Van Gundy took over the next season.
Rasheed Wallace returned to coaching last year in North Carolina. He is the boy's varsity head basketball coach at Charles E. Jordan High in Durham.
Jordan went 11-13 last season. A Philadelphia native, Wallace discussed his new coaching role with the Philadelphia Inquirer earlier this year.
When the topic of Wallace's famous "Ball Don't Lie" motto came up, Wallace explained how he used his famous phrase to connect with his players.
"It can go a lot deeper than the actual statement itself. When the ball don't lie, you can look at it as, OK, if I put that hard work in with shooting, what's going to happen? The ball is going to go in more. If I'm doing a lot of hard work, in the gym, in the weight room, I'm putting that hard work in — then throughout your career, that ball is not going to lie. It can mean many things."