Ravens' QB Lamar Jackson's Passion Prompted Him To Accomplish Something So Great That Absolutely No One Can Criticize Him For
The Baltimore Ravens struck pure gold when they traded back into the first round of the 2018 NFL Draft to select Lamar Jackson. The Louisville product immediately impacted the Ravens organization and locker room.
For all of his on-field accomplishments, his legacy will extend far beyond that once he retires from the game. Jackson has also made moves outside of football that speak to his character. Despite the doubters, no one can criticize the star quarterback's latest move.
Criticism has met Ravens QB Lamar Jackson at every turn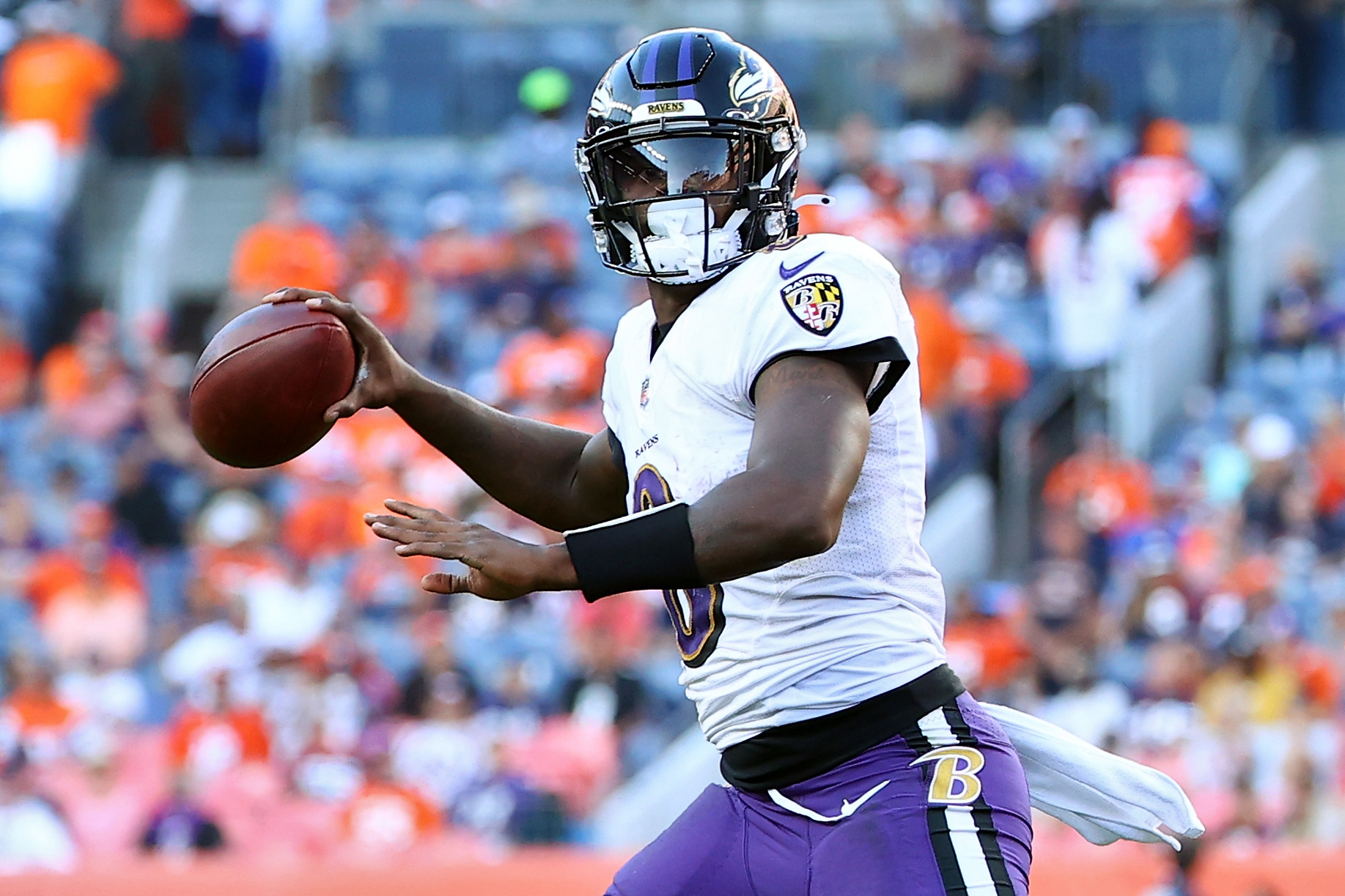 Lamar Jackson was a college football sensation. That may not even be doing him justice. He racked up 9,043 passing yards, 4,132 rushing yards, and 119 total touchdowns in three seasons at Louisville.
Jackson ran away with the Heisman Trophy as a sophomore in 2016. He was one of the more dominant college football players in recent memory.
Despite his success in college, there were plenty of people who didn't buy Jackson as an NFL quarterback. Former Buffalo Bills and Indianapolis Colts general manager Bill Polian said that the Louisville dual-threat should switch positions and play wide receiver.
It's safe to say that Polian ate his words. So have the other doubters, even if they're too prideful to admit it. Jackson has far exceeded expectations since entering the NFL.
The Baltimore Ravens have posted a 33-8 record with Jackson at quarterback. That's a better percentage than all of the quarterbacks drafted ahead of him in 2018, including Baker Mayfield, Sam Darnold, and Josh Allen.
Jackson is a former MVP, but the narrative is still that the Ravens can't win the Super Bowl with his style of play.
Lamar Jackson wrote a children's book
The majority of criticism that Lamar Jackson has received for his on-field ability is unfair. The numbers also don't support those criticisms. However, he won't silence the doubters until he wins a Super Bowl.
The Pompano Beach, Florida native has done amazing things on the football field but is making noteworthy moves off the field as well.
Jackson recently announced that he is releasing a children's book entitled I Dream, You Dream, Let Us Dream! His resume continues to grow, and now he can add published author to the impressive list.
"It pretty much is talking about dreaming," Jackson said per Sports Illustrated. "Me wanting to be an NFL player, I've dreamed about that since I was a little kid, and my dreams came to reality. 
"I know there are probably teachers that wanted to be teachers and stuff like that," he added. "They dreamed about it, and they ended up being teachers or professors. That's pretty much what the book is about – just dreaming for the little kids."
Lamar Jackson's underdog story is a lesson to kids everywhere to keep dreaming.
The former MVP loves the kids and vice versa
Lamar Jackson is the closest thing we've seen since Michael Vick. When it's all said and done, he'll be better. Young people who watch football often view a dynamic NFL quarterback of his status as a role model.
The Baltimore Ravens featured a segment about children writing letters to the fourth-year quarterback about what he means to them. "You have shown me to always believe in myself and that anything is possible," a young girl said.
While NFL players don't technically sign up to be role models, some of them fully embrace it. Jackson is one of those players.
As someone who comes from humble beginnings in South Florida, the Ravens' signal-caller understands the importance of giving back to his community. He has done a lot for the youth in his NFL career so far.
Jackson hosts annual youth football camps in his hometown. He has also held toy drives to help Baltimore families in need around the holidays.
The Ravens' leader continues to prove people wrong and teach kids to do the same.
All stats courtesy of Pro Football Reference.
RELATED: Lamar Jackson Needs the Ravens to Immediately Unleash An Under-Appreciated Weapon Whose Untapped Potential Can Elevate Baltimore To New Heights