Ray Allen Sends Warning About James Harden Going To the Nets, Says It Could Be a 'Train Wreck'
We are in a pretty exciting time of the NBA offseason where rumors fly around from everywhere about almost every team. The biggest rumors recently have been about James Harden as he reportedly wants to make his way to the Brooklyn Nets. Harden to the Nets could be extremely dangerous because they already have Kevin Durant and Kyrie Irving. However, NBA legend Ray Allen recently sent out a warning about the potential move.
James Harden reportedly wants to go to the Brooklyn Nets
RELATED: Ray Allen and Rajon Rondo Once Got Into a Boxing Match to Try to Settle Their Beef
James Harden has been on the Houston Rockets since 2012-13, and the Rockets have been a pretty good team since then. They, however, have never quite been able to get over the hump and get to the NBA Finals.
The closest that the Rockets have come to reaching the Finals came in 2017-18 when Harden and Chris Paul took the Rockets to the Western Conference Finals. They even took a 3-2 lead over the Golden State Warriors in the series. The Warriors, however, ended up winning in seven games.
Last season, the Rockets had Harden and Russell Westbrook, but they ultimately only made it to the Western Conference Semifinals.
Reports have since come out, suggesting that Harden and Westbrook have both shared concern about the direction that the Rockets are going in as a franchise, according to ESPN. 
Shams Charania of The Athletic then reported that Westbrook reportedly wants out of Houston. Now, it has been reported by Adrian Wojnarowski of ESPN that Harden turned down $50 million a year. He has also reportedly made it clear that he wants to get traded to the Brooklyn Nets.
James Harden and the Brooklyn Nets could be very dangerous together
RELATED: James Harden's New Team Has Potentially Been Revealed
If the Nets were to acquire Harden, they would form one of the most dominant big threes of all-time with Harden, Kevin Durant, and Kyrie Irving.
Harden has averaged 29 points per game or more in each of the last five seasons. Also, in addition to leading the NBA in assists per game in 2016-17, Harden has led the NBA in points per game in each of the last three seasons. He also ultimately won the league MVP award in 2017-18.
Durant, on the other hand, is a two-time NBA champion, two-time NBA Finals MVP, and he won the league MVP award in 2013-14. Durant has ultimately led the NBA in points per game in four seasons throughout his career, and he has only averaged under 25 points in a season once, which was during his rookie year.
Irving is also an NBA champion. He has averaged over 20 points per game in seven of his nine NBA seasons, too. He also averaged as many as 25.2 points in 2016-17 with the Cleveland Cavaliers. Irving averaged 27.4 points per game for the Nets last season, but he only played in 20 games.
These three would easily create one of the most talented teams of all-time. However, one of them would need to take a backseat in order to win a championship.
Ray Allen sends a warning about Harden going to the Nets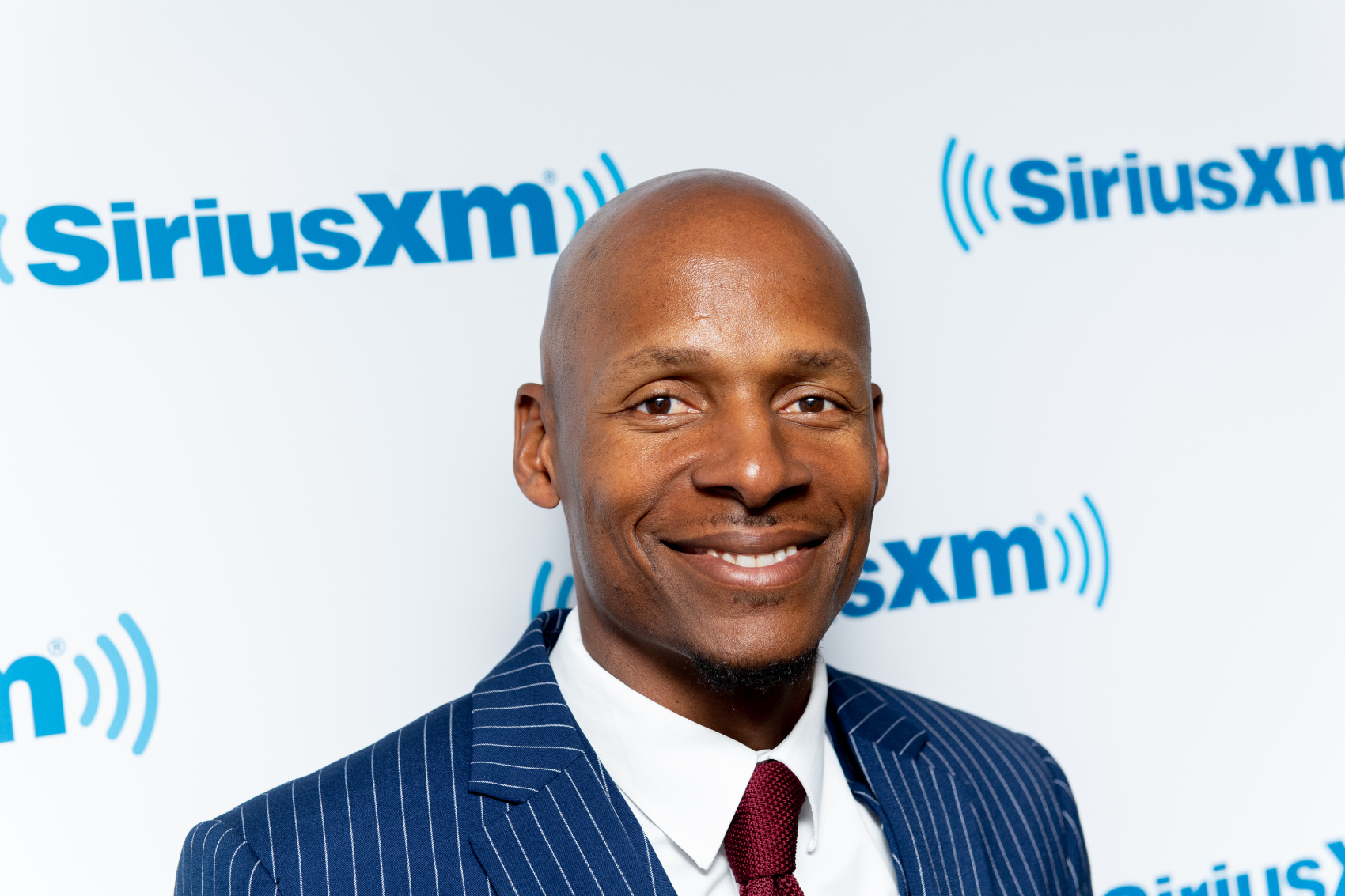 RELATED: Steve Nash Just Revealed How He Plans To Use Kevin Durant in the Brooklyn Nets' High-Powered Offense
Ray Allen knows what it takes to win championships. He won a title while being a part of a big three on the Boston Celtics. He also won a ring while playing with a big three on the Miami Heat. When recently discussing the possibility of Harden teaming up with Durant and Irving, he pointed out how it could turn out great, but how it could also turn out bad.
"It's going to be extremely difficult for them to get along together," Allen said in a SiriusXM NBA Radio interview, according to the New York Post. "Personality-wise they might be great, but then on the court it could cause trouble or problems, which ultimately could affect their relationship."
Allen then brought up what it was like for him with the Celtics.
"Winning the championship in '08 (with Boston) was the most difficult thing that I ever had to do," Allen said, according to the New York Post. "Because I came from Seattle where I'm shooting the ball 18, 19 times a game, and I go to Boston where it's eight or nine times a game."
He then sent out a warning about what could happen if the Nets are unable to work things out.
"It's going to take, specifically Harden, because now you got Kyrie who's primarily a ball handler, both of them to figure how do we share the responsibility and how do we operate as a team?" Allen said, according to the New York Post. "If they're willing to do that, it could be amazing what they accomplish. But if not, it could be a train wreck."
Allen certainly has a point. If Harden does, in fact, go to the Nets, get your popcorn ready. They will either be fun to watch, or they will bring a ton of drama. Either way, it will certainly be entertaining.
Stats courtesy of Basketball Reference