Ray Allen's NSFW Tweets in 2010 Caught Everyone Off Guard
After having success at UConn, Ray Allen went pro and had a long career in the NBA. The Hall of Famer has two championship rings, but his time in the NBA wasn't all positive. In 2010, Allen tweeted out some stuff that caught people off guard and didn't put him in a good light. One of his not-safe-for-work (NSFW) tweet brought the shooting guard a lot of negative publicity.
Ray Allen, NBA Hall of Famer
The Bucks took the former Husky with the fifth overall pick in the 1996 NBA draft. They immediately threw him into the fire. The shooting guard played in all 82 games his rookie season, starting 81. Allen went on to play 19 seasons with the Bucks, Celtics, Sonics, and Heat for 1,300 regular-season games.
In those contests, he 18.9 points, 4.1 rebounds, and 3.4 assists per game. The 10-time All-Star is the all-time leader with 2,973 three-pointers and 7,429 three-point attempts. Allen won a champion with both the Celtics and Heat and entered the Hall of Fame in 2018.
Ray Allen's NSFW tweet
In March 2010 HuffPost reported on an erotic tweet with a sexual tone that appeared on Allen's feed. It began with "I'm getting there" and included references to masturbation and parts of the male and female anatomies.
Shortly after the tweet appeared, it was deleted and replaced 14 minutes after the initial tweet with a tweet apologizing. But because nothing is truly deleted from the internet, evidence of the NSFW tweet remains a decade later through screengrabs taken before the tweet was removed.
Allen claimed he was hacked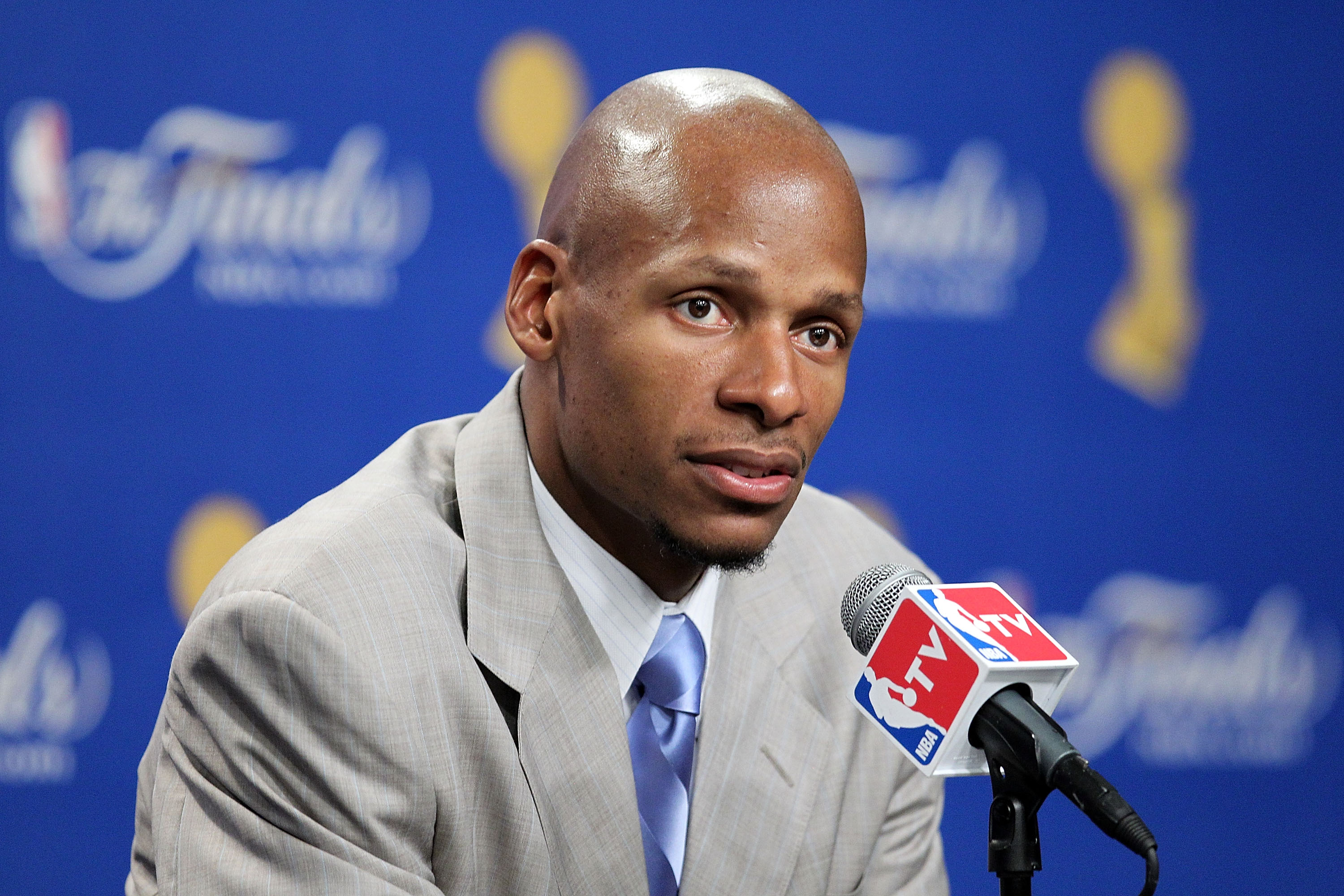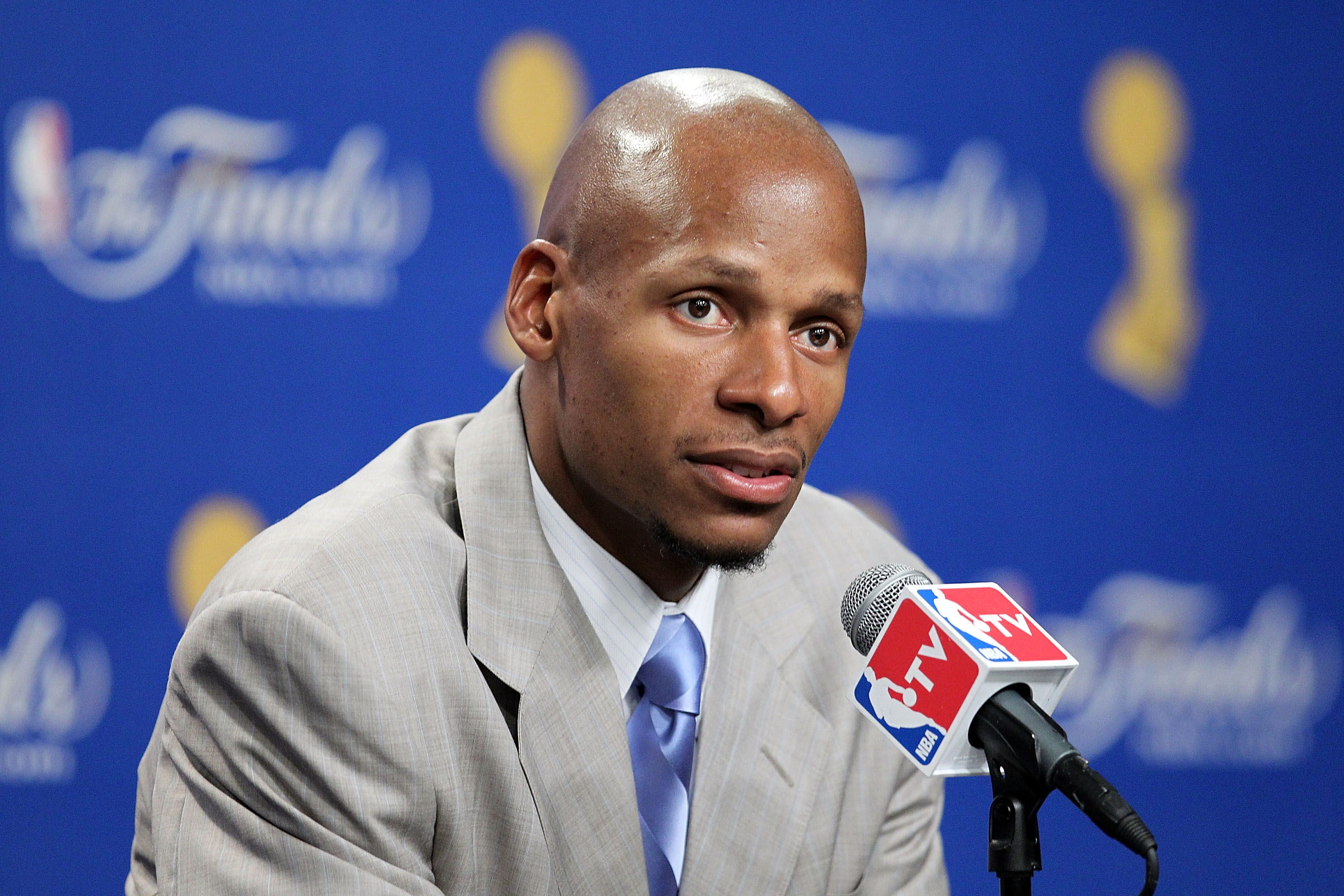 As is often the case in these situations, Allen claimed that his account was hacked. His apology tweet read, "I'm sorry my acct was hacked into. I need to changey tweet handle." He brought it up again later, tweeting "I hope that it was amusing to people but im either gonna change my password or stop tweeting altogether."
It is not known if Allen was really hacked. Some believe he sent the tweets but they went meant to be private messages rather than public posts. The tweet in question, as well as his legitimate tweets, were all sent using the Twitter client Echofon.
More athletes getting in trouble for tweets
Allen's faux pas came when Twitter was first starting to gain popularity. With the way social media has grown, athletes tweeting troubling things has become more common. Ranker takes a look at some of the biggest "Twitter fails" by athletes. Here are some of the worst offenders:
Hulk Hogan once retweeted a post in which someone wrote a sexually explicit tweet about "Brooke," likely referencing his daughter Brooke.
After Osama bin Laden's death, former Steelers RB Rashard Mendenhall tweeted questionable material that seemed to defend bin Laden and cast doubt on the terrorist being responsible for the 9/11 attacks.
Carmelo Anthony wasn't happy with a woman so he sought help from one of his Twitter followers — offering "5K" to someone who'd "slap the shit out" of the woman, using her Twitter handle to identify her.