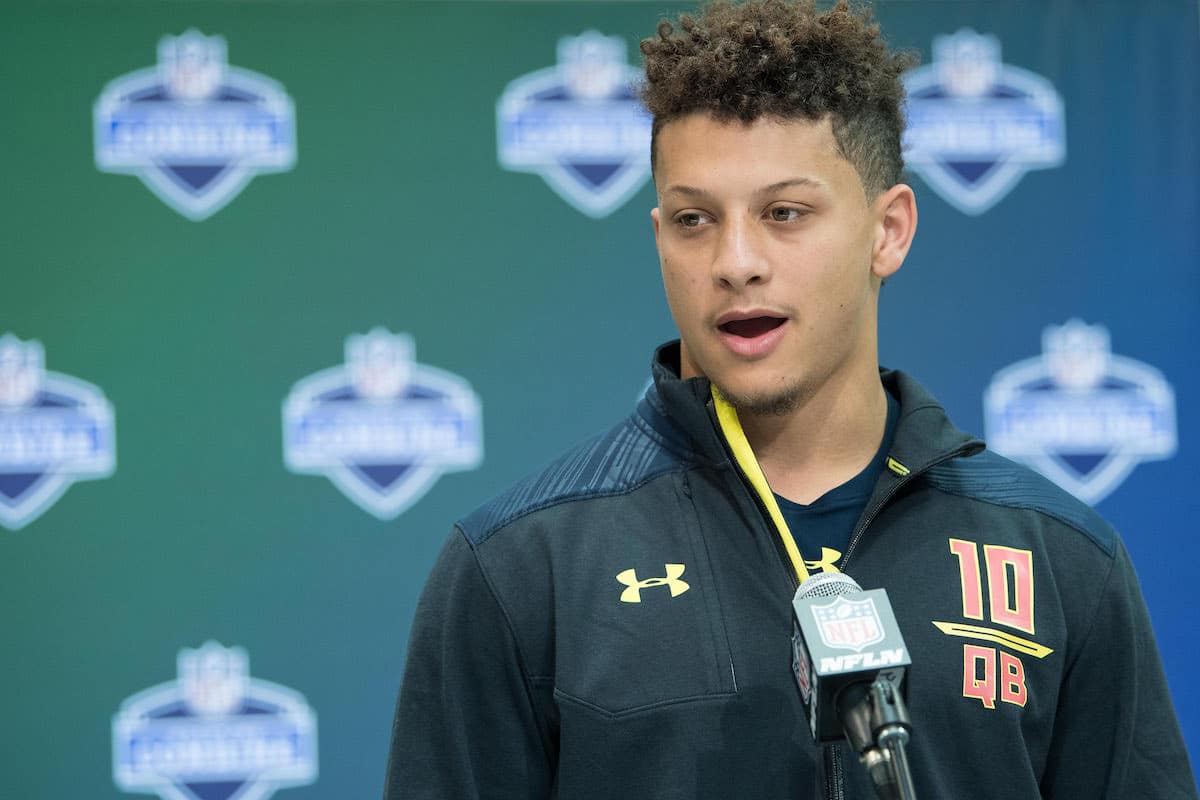 Re-Grading Deshaun Watson, Patrick Mahomes, and the 10 QBs Selected in the 2017 NFL Draft
The 2017 NFL Draft produced two great quarterbacks: Patrick Mahomes and Deshaun Watson. So how would the QBs be picked if the draft happened again?
It's trite to refer to the NFL Draft as an "inexact science," but that's precisely what it is. Every year, teams have plenty of hits and misses. As optimistic as each team would like to be on the day of the draft itself, there's no way to tell how well each team does until the ball is kicked off the next year. Sometimes, with players developing over a longer time frame, it can take even longer. 
The 2017 NFL Draft is noted for producing two great quarterbacks: Patrick Mahomes and Deshaun Watson. So how would those quarterbacks be picked if the NFL draft were to happen again? Here's a ranking of the 10 QBs chosen in the 2017 NFL Draft, starting with one and working our way to 10. 
Where the QBs from the 2017 NFL Draft landed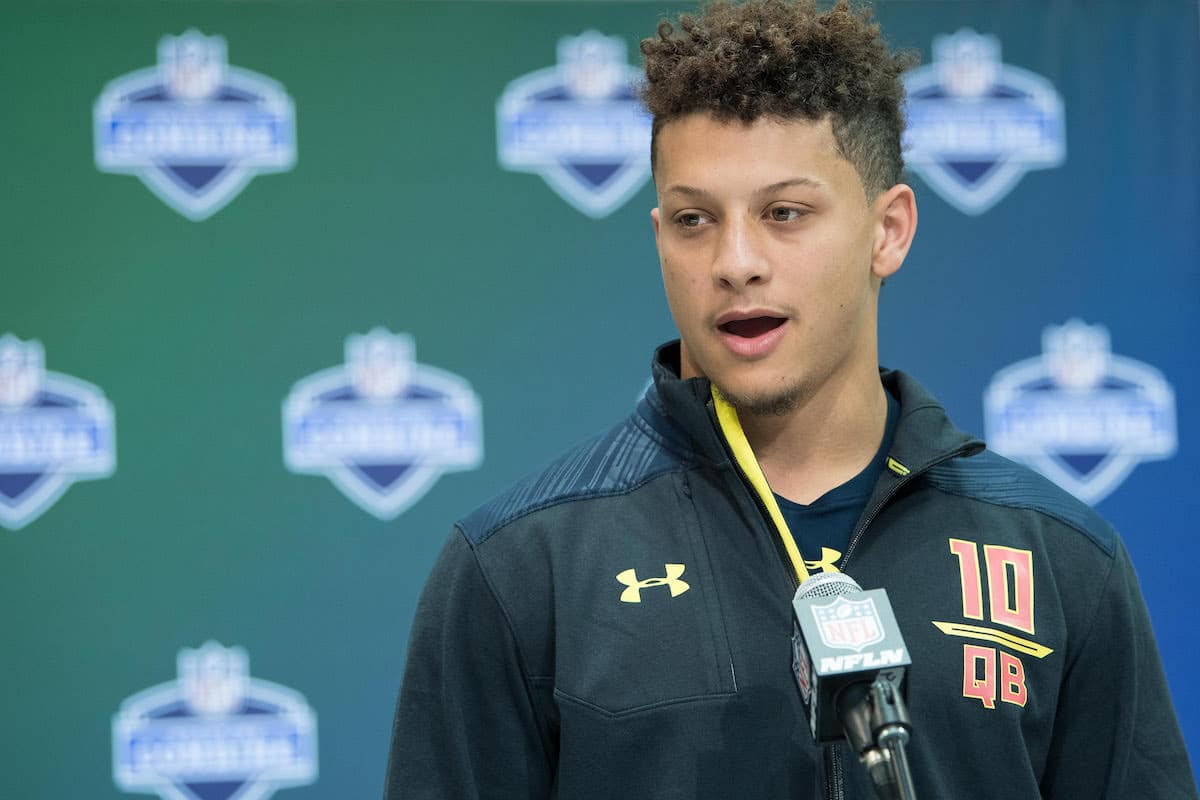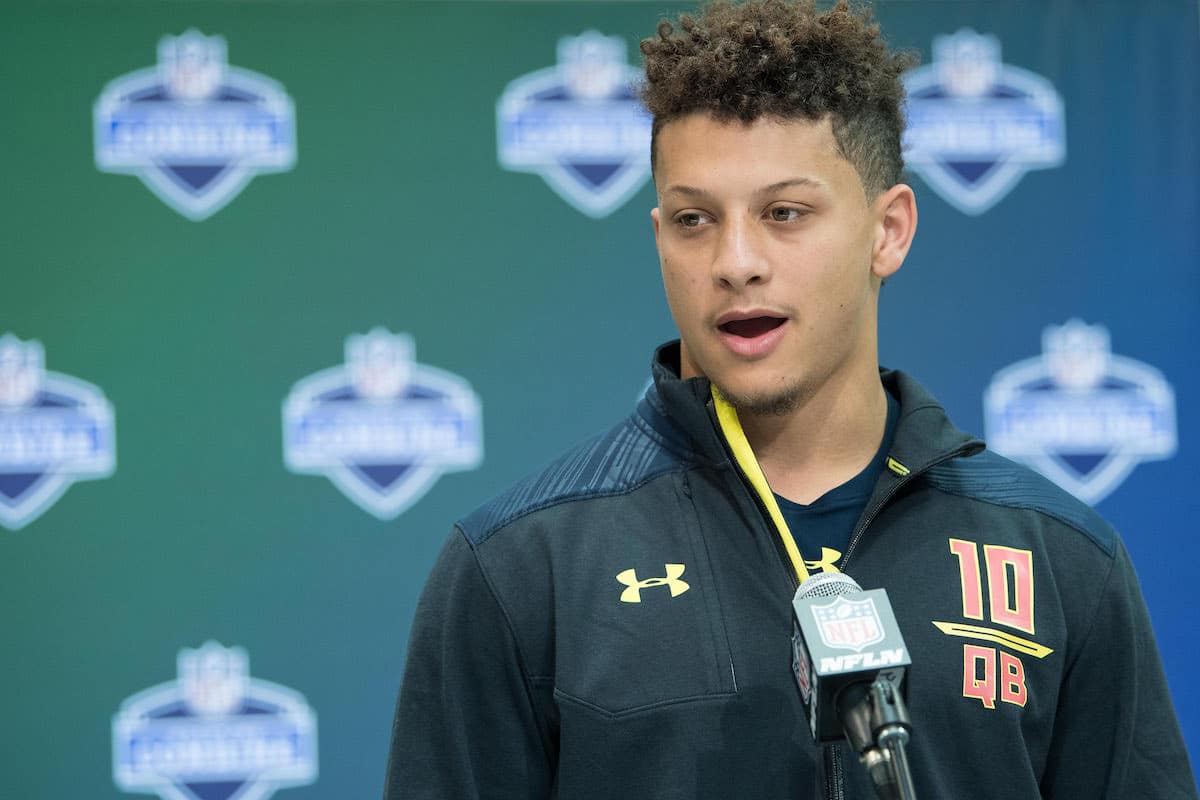 Here's a quick summary of where the quarterbacks landed in the 2017 NFL Draft as reported by ESPN:
Mitchell Trubisky, Chicago Bears (1st round, No. 2 overall)
Patrick Mahomes, Kansas City Chiefs (1st round, No. 10 overall)
Deshaun Watson, Houston Texans (1st round, No. 12 overall) 
DeShone Kizer, Cleveland Browns (2nd round, No. 52 overall)
Davis Webb, New York Giants (3rd round, No. 87 overall)
CJ Beathard, San Francisco 49ers (3rd round, No. 104 overall)
Joshua Dobbs, Pittsburgh Steelers (4th round, No. 135 overall)
Nathan Peterman, Buffalo Bills (5th round, No. 171 overall)
Brad Kaaya, Detroit Lions (6th round, No. 215 overall)
Chad Kelly, Denver Broncos (7th round, No. 253 overall)
It's fair to say, after scanning that list, that the draft order would be quite different if the teams had the gift of foresight when picking. 
Who are the top performers from the 2017 NFL Draft class? 
Mahomes wasn't the first QB picked, but he has been the most successful. Along with putting up eye-gouging statistics with his inventive and consistent play under center, the 26-year-old has also won a Super Bowl. 
After a decorated career at Clemson, Watson slipped somewhat, going 12th overall to the Texans. He's since experienced a statistically successful career in the NFL, asserting himself as one of the top signal-callers in football before being traded to Cleveland amid his own trade demands and sexual assault allegations. 
Trubisky was the first QB taken. After underperforming in Chicago, he got an opportunity as a backup in Buffalo. Now, he'll get a chance to replace Ben Roethlisberger in Pittsburgh. Trubisky was far from the worst quarterback in this draft, but his performance since being selected certainly hasn't warranted his high pick. 
How has the rest of the 2017 NFL Draft class fared?
While Patrick Mahomes and Deshaun Watson represent the clear top performers from this draft, they aren't the only QBs who have made an NFL career for themselves. Trubisky and C.J. Beathard both look to have the makings of career backups and potential fringe starters if needed. 
The other quarterbacks have struggled to make an impact on NFL rosters. Kizer fizzled in Cleveland and the Browns have signed multiple quarterbacks since. The Giants picked Webb as a potential heir apparent to Eli Manning, but that didn't pan out. The team later selected Daniel Jones and reacquired Webb as a potential third-string QB. 
If teams were to redraft with this crop of quarterbacks, there's little doubt Mahomes and Watson would go one and two, respectively. Some teams may favor Watson over Mahomes, but they would easily be the first two taken off the board. From there it appears that Trubisky and Beathard would go next. It's hard to predict where any of the others would land if their performances have been any indication.