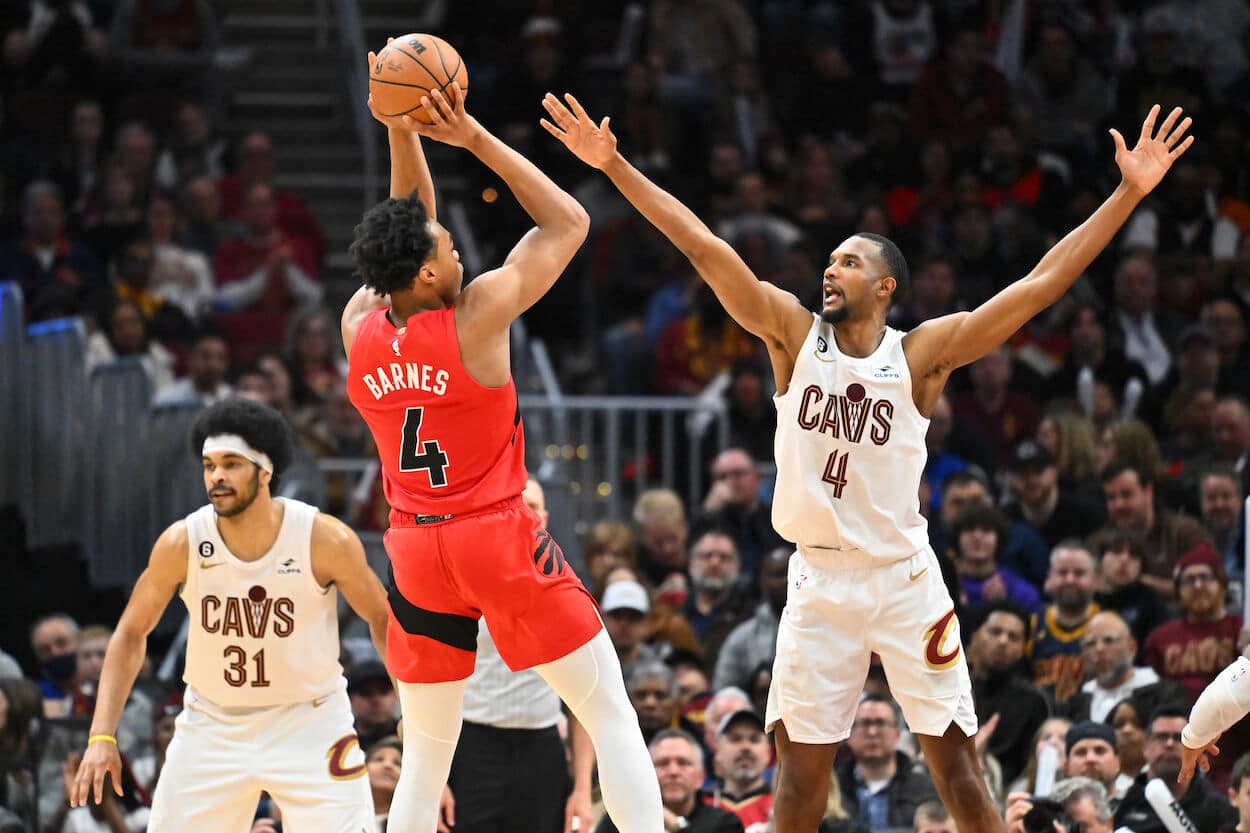 Re-Ranking the Top 5 Players Selected in the 2021 NBA Draft
The first five players taken in the 2021 NBA Draft have experienced varying degrees of success through two seasons.
The 2021 NBA Draft was expected to produce one of the strongest draft classes in years. So far, many of these players are substantiating that claim.
As usual, there are a few players outperforming their draft slots, but the success of this class will ultimately boil down to the success of the top five players selected in July.
Cade Cunningham, Jalen Green, Evan Mobley, Scottie Barnes, and Jalen Suggs were the first five players to hear their names called in 2021. All of them have impressed to various degrees, though a few have definitely risen above the pack. So as we close out the 2022-23 NBA season, how would these particular players rank looking back at the 2021 NBA Draft?
5. Jalen Suggs — 5th overall, Orlando Magic
The Magic were thrilled to come away with Suggs on draft night. The Gonzaga star was paired with Franz Wagner to form an exciting 1-2 punch for years to come. Yet Wagner, who was taken three picks later, has been head and shoulders above his counterpart through two seasons.
Suggs has been incredibly inefficient on the offensive end. In 101 games, 64 of which as a starter, the 6-foot-4 guard has averaged 10.8 points on 38.7% shooting and a dismal 27.1% clip from beyond the arc. Yet to his credit, he's been able to average 3.6 assists and 1.2 steals in only 25.3 minutes per game.
The 21-year-old has arguably been one of the worst offensive players in the NBA since 2021, registering an offensive rating of 95. Suggs hasn't looked the part of a top-five pick just yet, so he comes in at No. 5 on this list.
4. Jalen Green — 2nd overall, Houston Rockets
After trading James Harden and fully committing to the rebuild, the Rockets were rewarded with the second-overall pick in the 2021 NBA Draft. To little surprise, they made Green their newest cornerstone.
Green, who won't turn 22 until next season, was always going to be a bit of a project. The 6-foot-4 guard forwent the traditional college route and instead played a season with the NBA G League Ignite. While there have been some concerns with his defense and decision-making, Green is already a microwave scorer with the confidence of a 10-time All-Star.
Through 143 games, Green is averaging 19.9 points per game with a career-high 42 in January 2023. But he has yet to score at an efficient clip, hitting just 42.0% of his total attempts and 24.0% of his threes. He is also a non-contributor in other categories, averaging 3.6 rebounds and 3.2 assists across 33.1 minutes a night. Additionally, his 121 defensive rating makes him one of the biggest defensive liabilities in the league.
3. Cade Cunningham — 1st overall, Detroit Pistons
It was all but assured that the Pistons, armed with the first overall pick for the first time since 1970, were going to make Cunningham the face of the franchise.
Many people remember the nervy beginning of Cunningham's career. In his first three contests, the former Oklahoma State Cowboy went just 7-of-39 from the field and 1-of-21 from three. Yet now, after 76 games, the top pick is averaging a solid 17.8 points on 41.6% shooting along with 5.6 rebounds, 5.6 assists, and 1.2 steals.
Unfortunately, after an impressive start to his sophomore season, Cunningham underwent season-ending surgery on his shin just 12 games into the year. That's the only reason why he's not higher on this list, but once he returns to full health in 2023-24, he should be able to reclaim his spot as the best player in the 2021 NBA Draft class.
2. Scottie Barnes — 4th overall, Toronto Raptors
One year after the Chicago Bulls took Florida State freshman Patrick Williams fourth overall, the Raptors took the Seminole Scottie Barnes in the same spot. The move was considered a risk at first, especially with Gonzaga's Suggs available, but Toronto is hardly regretting its decision.
Barnes has filled a variety of roles for the Raptors, from low-post defender to point forward. Through 151 games, the 6-foot-9 forward is averaging 15.3 points on 47.3% shooting, 7.1 rebounds, 4.2 assists, 1.1 steals, and 0.8 blocks.
With a PER of 15.9 and VORP of 3.5, Barnes has been an above-average NBA player through two seasons. Considering he made just seven starts in his one year at Florida State, it's been an impressive start to his pro career.
You could easily argue Barnes has been the best player from this draft class, as he did win Rookie of the Year honors in 2021-22, but he falls just short of the top spot on our list.
1. Evan Mobley — 3rd overall, Cleveland Cavaliers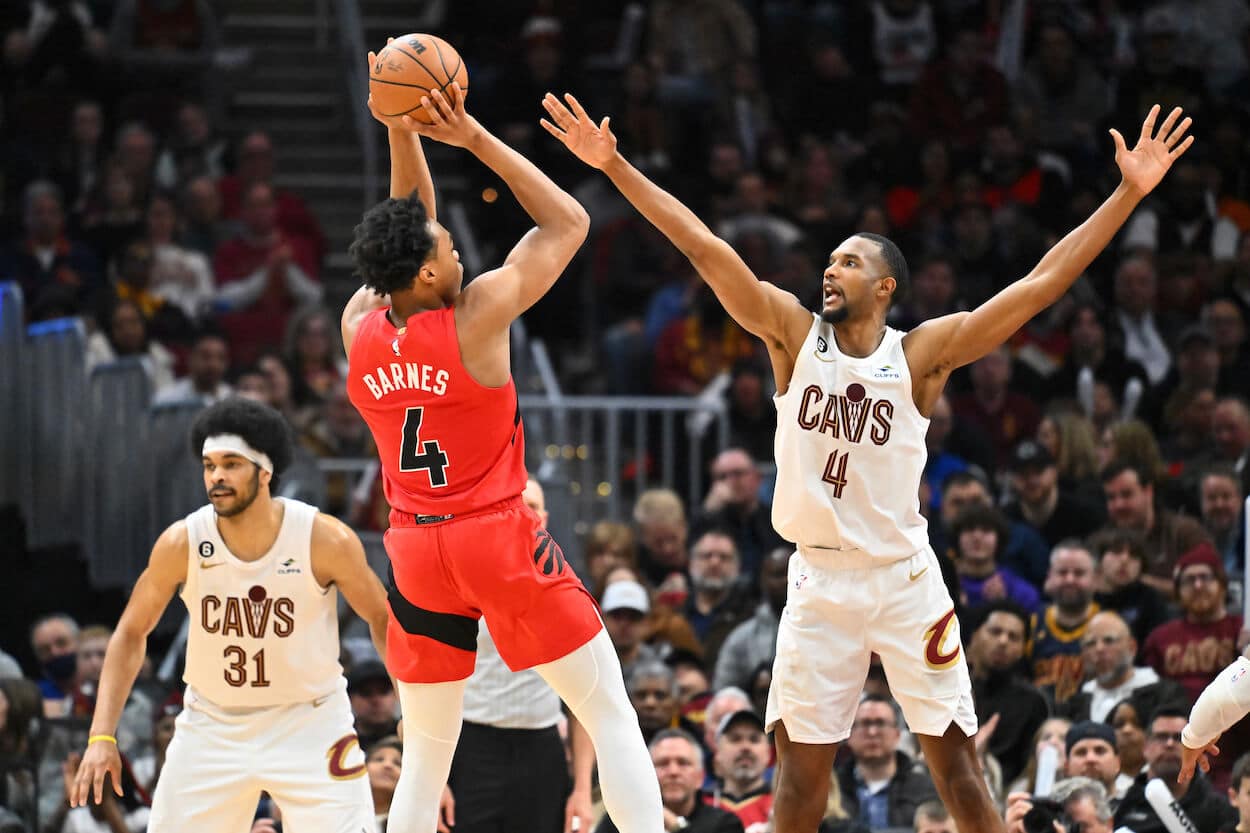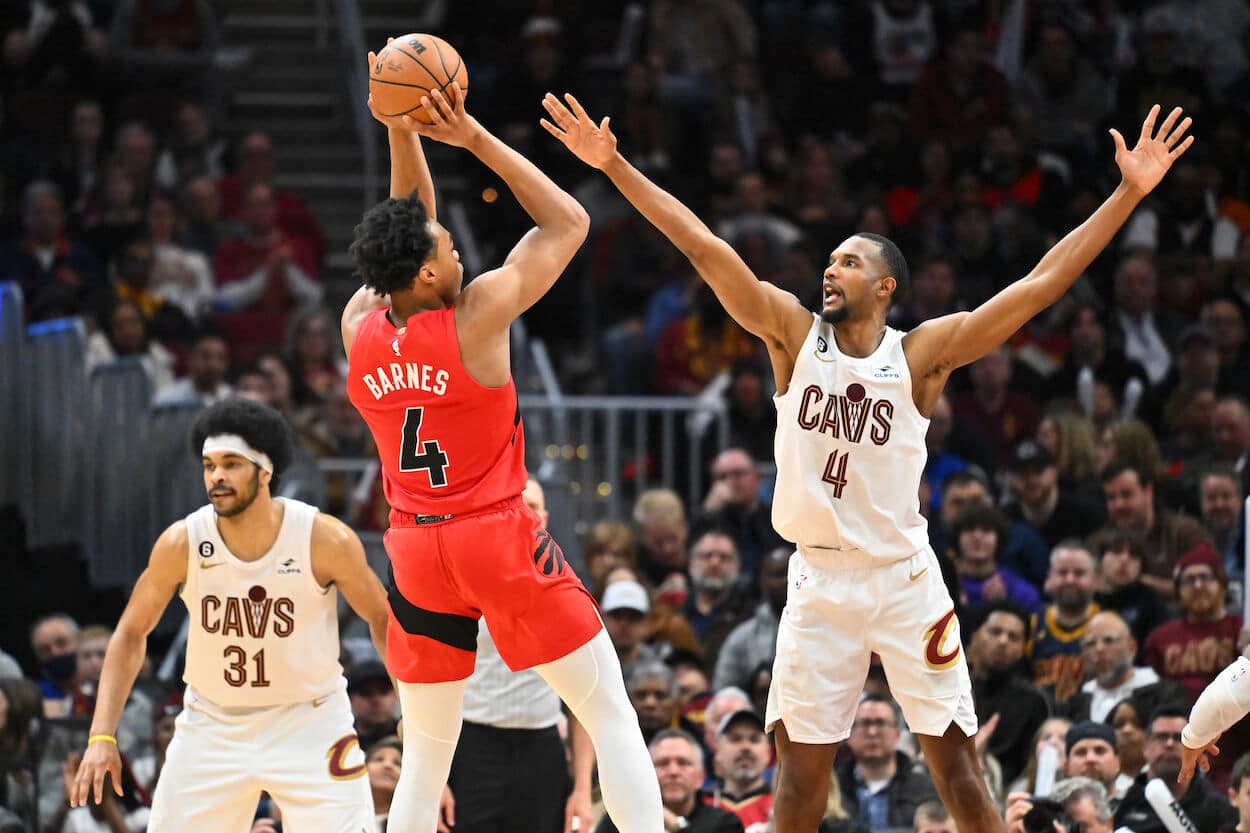 Many rookies go through significant growing pains, even top selections. Yet it feels Mobley has been ready for the pros ever since he made his debut in 2021
The 7-footer out of USC is a vital part of the Cavaliers' resurgence. Through 148 starts, the big man is averaging a cool 15.6 points on 53.3% shooting, 8.7 rebounds, and 1.6 blocks. And that's with All-Star guard Donovan Mitchell and Darius Garland, plus breakout center Jarrett Allen, eating into some of his production.
Beyond the basic stats, there's a reason former teammate Rajon Rondo said Mobley might be "the most talented rookie I've ever played with." He's already one of the most disruptive and versatile defenders in the NBA, and he was rewarded with a First-Team All-Defense nod in just his second season. A Defensive Player of the Year trophy is surely on the horizon for Mobley.
From his dominant post play to his strong defense to overall athleticism, Mobley is a star in the making and the top player of the draft class so far.
All statistics courtesy of Basketball Reference.