The 1 Reason Stan Van Gundy Regrets Leaving ESPN for Turner Sports
Stan Van Gundy, the former head coach of the Detroit Pistons, Orlando Magic, and Miami Heat, left his basketball analyst gig at ESPN to take on a new role at Turner Sports. Van Gundy will spend two nights a week as an analyst in Atlanta. Beginning in late January, he will call weekly games for TNT. Turner Sports is adding a Tuesday night doubleheader to its weekly game package. Van Gundy's Turner Sports gig provides a more regular schedule, but he has one major regret about leaving ESPN.

Stan Van Gundy's coaching career
Born in 1959, Stanley Alan Van Gundy became one of the premier basketball head coaches of all time. His biography states that he had great success as a college coach with Castleton University, the University of Massachusetts at Lowell, and Wisconsin.

In 1995, Van Gundy moved to professional sports. He landed an assistant coaching position with the Miami Heat. Van Gundy remained in that role for eight years. He became head coach of the team in 2003 when Pat Riley left that position to take over as president of the team. After leading the team on deep playoff runs in both 2004 and 2005 (and famously beefing with Shaquille O'Neal), he left in 2007 to take over as head coach of the Orlando Magic.
While coaching the Magic, the team won its first division championship in more than a decade. In his second season, the Magic advanced to the NBA Finals.

In 2014, Van Gundy made another move and became head coach and president of basketball operations for the Detroit Pistons. Under his tenure, the team was mostly unsuccessful. He was relieved of his duties in 2018.

Van Gundy lands at ESPN
At the end of a coaching career that spanned more than 35 years, Stan Van Gundy joined ESPN as a studio analyst in September of 2018. Awful Announcing reported that at ESPN, his schedule varied. He didn't know when he would be working until a couple of weeks in advance, and then it was basically going to New York to go on morning shows, or going to Los Angeles for NBA Countdown when one of the regular panelists was absent.

His friends always said they enjoyed watching him on television, but they never knew when he would be on. Giving up those last-minute trips was not the tough part about leaving ESPN for Van Gundy.

Stan Van Gundy has one regret about leaving ESPN
The Turner sports gig gives Stan Van Gundy some scheduling stability, but he has one regret about leaving ESPN. Besides the friendships he made at the network, he will severely miss traveling to South Florida to do a weekly segment on the Dan LeBatard radio show. The show airs live from the Clevelander Hotel in Miami Beach and covers sports topics for a national audience.

"I really did love doing Dan's radio show," Van Gundy said. "So, that was tough."

Moving on at Turner Sports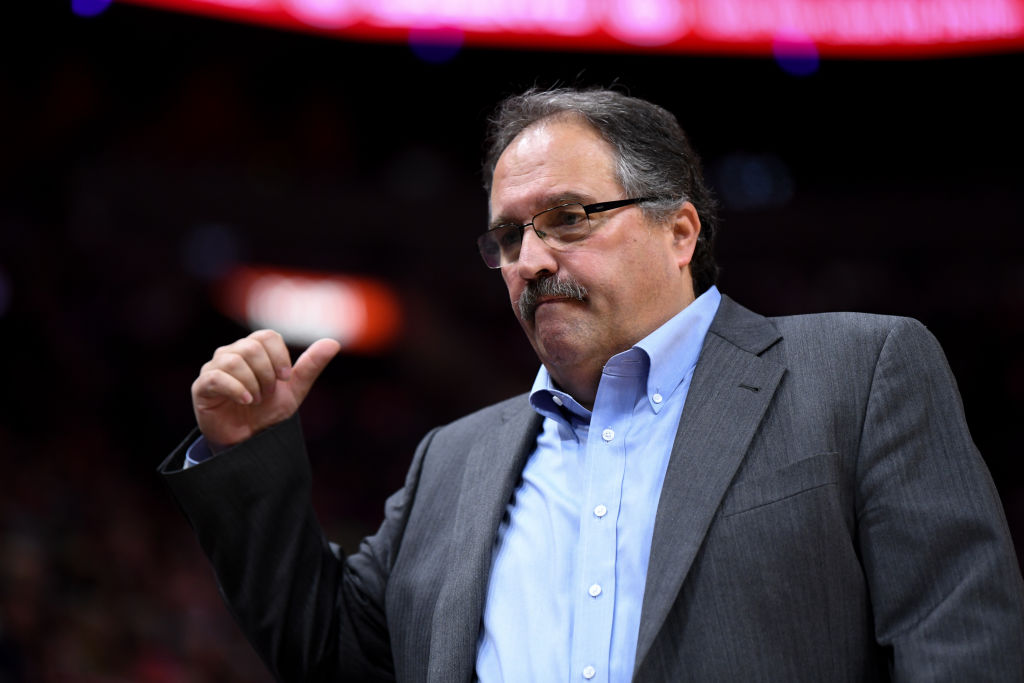 When the contract with ESPN expired, Van Gundy told his agent that there were two things he would like to do next, call games and have a more definable role in his job. The offer from Turner came as a surprise to him.

In recent years, virtually all of Turner's analysts have been former players, so Van Gundy didn't really consider a spot with them to be an option.
"Turner had so much to offer in terms of the quality of what they do and in terms of opportunity for me," he said, "and if I can't coach, this is as close as I can get."

With this new role, Stan Van Gundy gets everything he wants. What's more, viewers will always know when he'll be on the air. That is what he loves about leaving ESPN. He has already had a chance to tape some NBA-TV team preview segments and found the whole operation to be top-notch. He said the process is very efficient while providing the freedom to express one's own views, and the production quality on games and their studio shows is great.