All the Reasons Why Gisele Bündchen is the Patriots' Biggest Fan
Gisele Bündchen, the former supermodel married to New England Patriots Quarterback Tom Brady, has showed no signs of slowing down as one of the Patriots' biggest fans. Bündchen is constantly showing support not only for her husband but for his entire team, and she has made a point to become just as obsessed with football as any other major fan out there. Here's why this model-turned-mega-fan is the biggest supporter of her husband's team.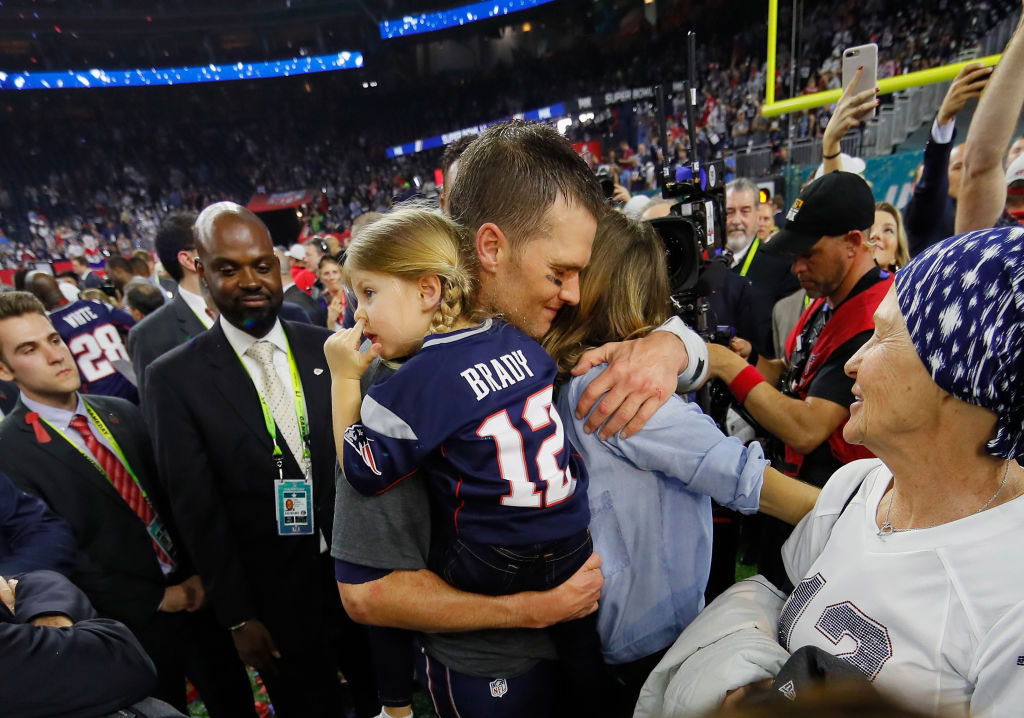 She goes crazy at every game
Yes, Bündchen is a Patriots fan, but she's not just an average, hates-the-team-when-they-lose kind of fan. She is there to support the team through anything — but the triumphs are when she shines. When the Patriots are doing well, Bündchen makes sure to cheer in the craziest way possible. It's evident from her excitement that the others around her, though they might also be big fans, don't share the same obsession for the game that she has.
She's made football the center of her life
Bündchen spent many of her years as a supermodel, and she has accumulated a net worth well into the hundreds of millions. But in recent years, she has made her husband's career the center of her life — and not in the sense that she sits on the sidelines and lets him run the show. Bündchen actually has become obsessed with the sport, right down to participating in a strict diet regimen similar to the one her husband follows (which could also be from her days as a major model). She helps him maintain his skill and perfection off the field rather than just being a fun fan during games.
She lets her children in on the fun
Bündchen isn't only about letting herself be a big fan. She has also taught her children how to cheer on their father. Now, they're a whole family of football fans. The kids go to the games to cheer on their dad, and they learned from her. And when they can't make it to a game, the whole family watches on television to support Brady and the Patriots.
She even gets her animals involved
On days when Bündchen and the kids can't attend a game, she gets more than just her children involved. She even dresses up the family pets to support Brady and the Patriots as much as possible. When Bündchen married Brady, it was with the understanding that his career is football. And she had her own successful modeling career, so the two needed to be supportive of one another. Brady never asked Bündchen to give up what she loves, and while she has settled down from modeling in recent years, she's still there for Brady and his team while he continues to play the game.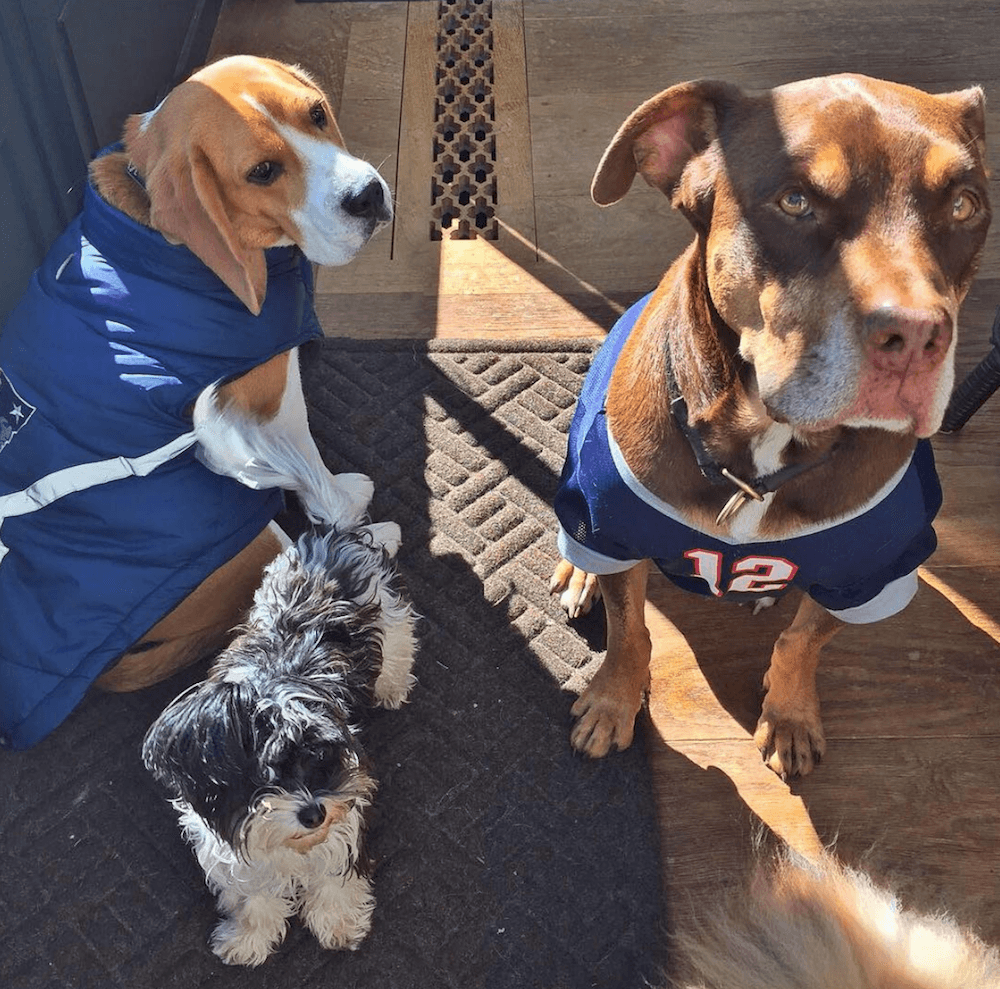 She shows love for the game beyond the arena stands
Bündchen is a supporter of football — and the Patriots — beyond just the stands. From the moment the off season hits, she still supports her husband's intense workouts, strict diet, and hours spent training to be the best he can be. And it's more than just being a supportive life partner — it's because Bündchen truly loves the game.