3 Reasons Kawhi Leonard Should Stay In Toronto (And 3 Reasons He Should Leave)
With Kawhi Leonard entering free agency this offseason, a year's worth of speculation about his future will finally have a definitive answer. Leonard's decision regarding where he will sign will likely dictate what happens during the rest of his prime and possibly his career.

Should he leave Toronto, he risks going to a situation that he's unfamiliar with and a team which may or may not perform to his standards. Should he stay, however, he risks watching the Raptors stock plummet as their other stars age out of the NBA. There are reasons for Leonard to stay and reasons for him to leave, and whatever he chooses, he must weigh all the options and do what's best for him.

Why He Should Stay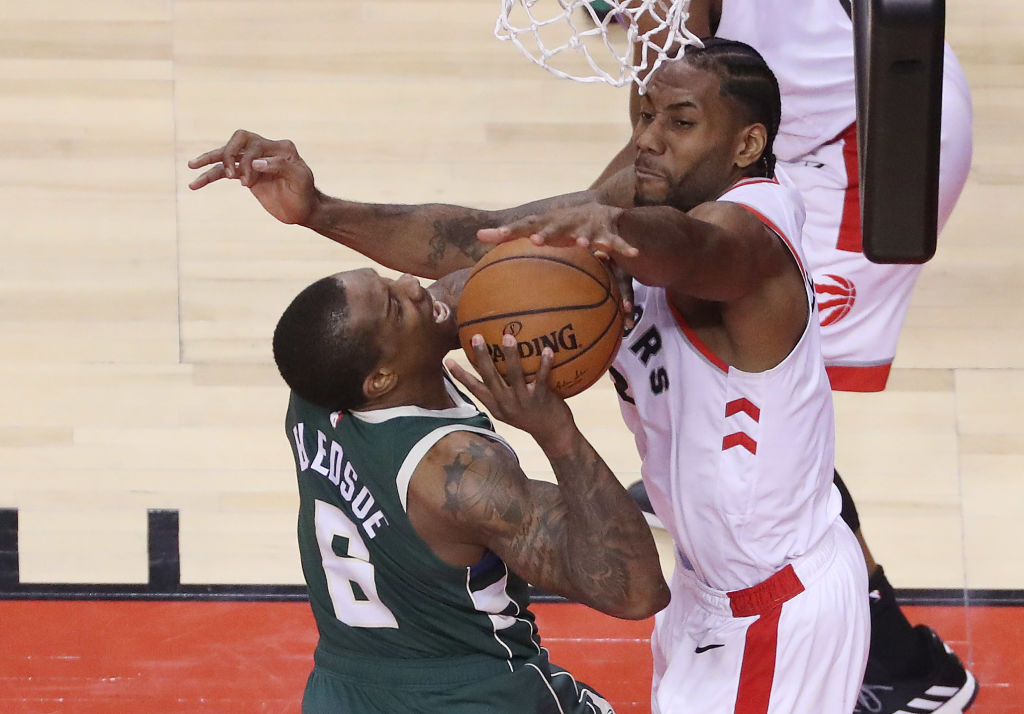 Pascal Siakam could help with long-term success
Pascal Siakam made waves last year with his surprising play, but this year he may have crossed the mantle and become a star. He's not a finalist, but based on his low salary and high production, one could make an MVP case for him.

If Kawhi chooses to stay, Siakam could be his sidekick, or even a co-pilot, who could help keep the Raptors relevant for many years to come. With Kawhi still in his prime, having someone he already has a good rapport with and growing that relationship could make them the next big duo in the NBA.

They are already a contender
Time will tell if the Raptors will win a ring this season, but they are one of the best teams in the league. Toronto would remain a title contender with Kawhi Leonard in the mix, which is more than the teams with the most cap space heading into free agency can say. The Knicks, Mavericks, Clippers, and Nets have money to spend, but none of them are as ready to win now as the Raptors.

By staying, Kawhi could also attract the free agents needed to put them over the top and remain there for years to come. The Raptors have not historically been a hot-spot for free agents, but that might change with superstar leading the way for a contending team.

He could secure his legacy
While Vince Carter had a rough ending to his career with the Raptors, he's the one who put the team on the map. While he has since become a journeyman, his Raptors stint is still what most NBA fans think of when they talk about him. If Kawhi could keep the Raptors on top, he could forge a legacy similar to Carter's that will last for years to come.
Leonard's buzzer-beating series-winning shot in Game 7 against the 76ers in the second round is already the stuff of legend. Staying in Toronto would allow him to add more iconic moments to his resume.
Why Kawhi Leonard should leave
Kyle Lowry isn't getting any younger
Although Kyle Lowry and Marc Gasol have proven to be vital for the Raptors during the postseason, neither are young players. The Raptors have to get replacements for them to fill the void when they leave. It won't be as hard to do with Gasol, but Lowry has a tenure that has lasted several years, and his footprint on this team is going to be hard to fill when he can no longer play at the level he is playing at now.

Is contending good enough?
Being a contender is great, but it doesn't mean anything unless the team is eventually hoisting the trophy over their heads in June. If Kawhi Leonard believes the Raptors cannot get to the next level, leaving is the logical next step.
He has been a champion and a Finals MVP, so he knows what it takes to be a winner. Can Toronto ensure that he will have that opportunity again, or will they be stuck as a contender without results just as they were with DeMar DeRozan?

Is his heart in L.A.?
It's no secret that Kawhi Leonard has interest in playing in L.A., be it with the Lakers or the Clippers. Whether or not that factors into his free agency decision remains to be seen, but if he truly wants to play in Los Angeles, he should follow his heart. Every player has their reasons for wanting to play places, whether it is for strict basketball reasons or something else, and we will soon see what Kawhi Leonard's are.