7 Reasons Why Tom Brady and the Patriots Will Win Super Bowl 51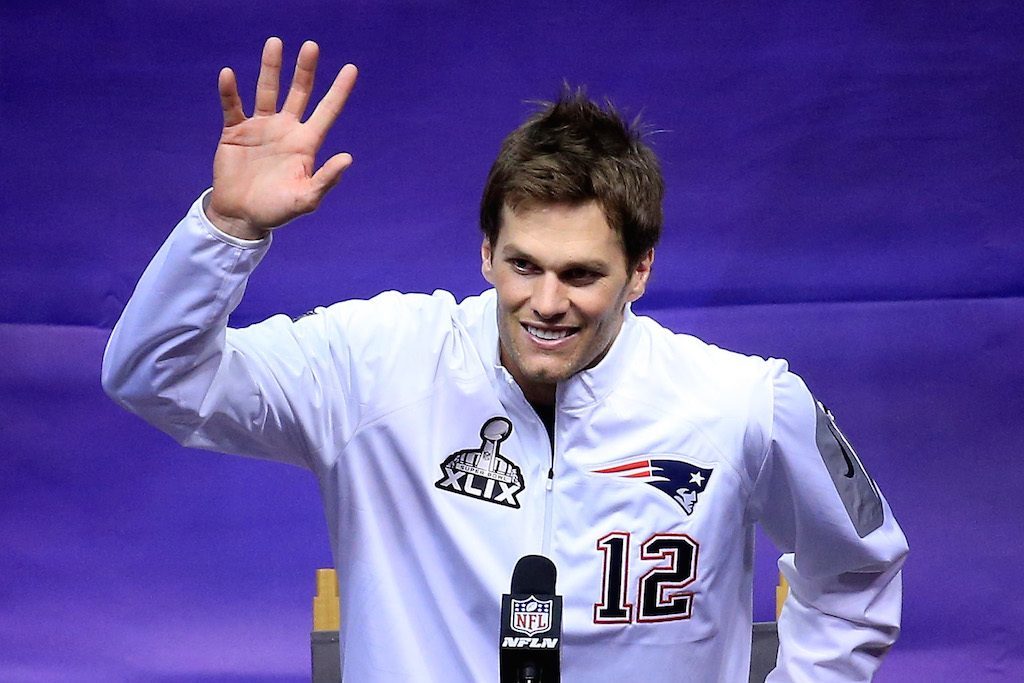 The New England Patriots punched their ticket to Super Bowl 51 in Houston with their dominating victory over the Pittsburgh Steelers in the 2016 AFC Championship Game on Sunday night. Behind an amazing performance out of Tom Brady, who is the greatest player in NFL history, the Pats are now set to represent the AFC on the biggest stage in professional sports for the seventh time in the last 16 years.
This time around, New England will face a team in the Atlanta Falcons, who don't have a long history of postseason success. Since their inception in 1966, the Falcons have won only two conference championships (1998 and 2016) and six division titles; they have made a grand total of 13 playoff appearances; and they are one of 13 NFL franchises that have yet to win a Super Bowl title.
To put a little perspective on the difference in history between the Falcons and Patriots just consider these eye-opening facts:
The Patriots have 14 division titles since the turn of the century. The Falcons have six since 1966.
The Falcons have nine postseason wins in franchise history. New England quarterback Tom Brady has won 24 postseason games over the course of his 17-year NFL career.
New England will play in their ninth Super Bowl. Atlanta will play in their second.
The above list could go on and on, but we've given you enough to make our point.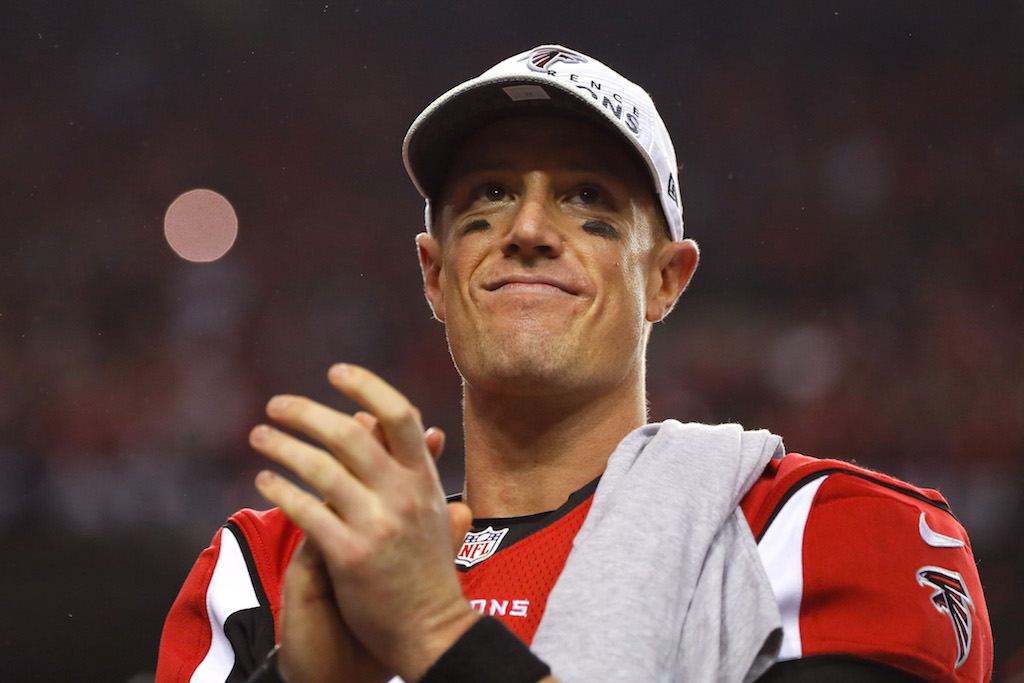 Despite their lack of postseason history, the Falcons are a serious threat to the Patriots in Super Bowl 51. Their quarterback, Matt Ryan, is playing the best football of his career and is the overwhelming favorite to take home the 2016 NFL MVP award (he was already named league MVP by the Pro Football Writers of America); they have two dynamic running backs (Devonta Freeman and Tevin Coleman); they have arguably the top wide receiver in the game (Julio Jones); they have an excellent offensive line; and their young defense seems to get better with every passing week.
When it comes down to it, the Falcons may actually own the most explosive offense the Patriots have faced in a Super Bowl since the St. Louis Rams had the "Greatest Show on Turf" in Super Bowl XXXVI in 2001.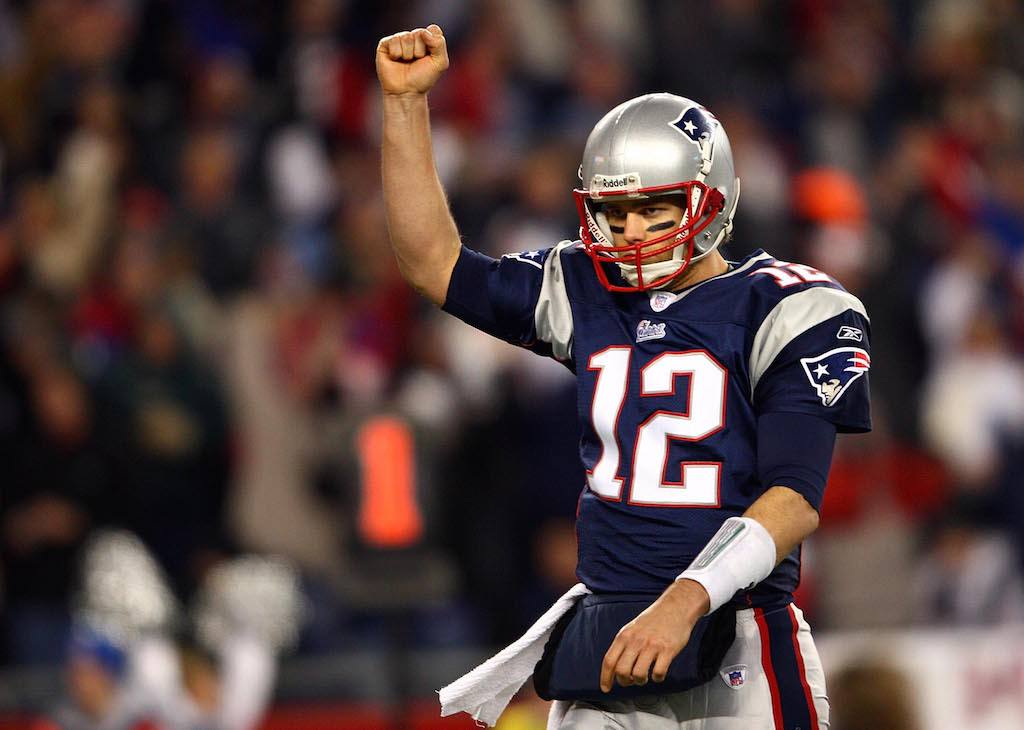 The Patriots will enter Super Bowl 51 riding a nine-game winning streak. As of today, they are three-point favorites to take home their fifth Lombardi Trophy in franchise history (the over/under has been set at 57 points for what it's worth).
While it definitely won't be easy (remember, the Pats will lack All-Pro tight end Rob Gronkowski), there are multiple reasons why the oddsmakers in Las Vegas have confidence that the Pats will get the job done. With that being said, here are seven reasons why we believe the Patriots will win Super Bowl 51.
 1. Tom Brady has a massive chip on his shoulder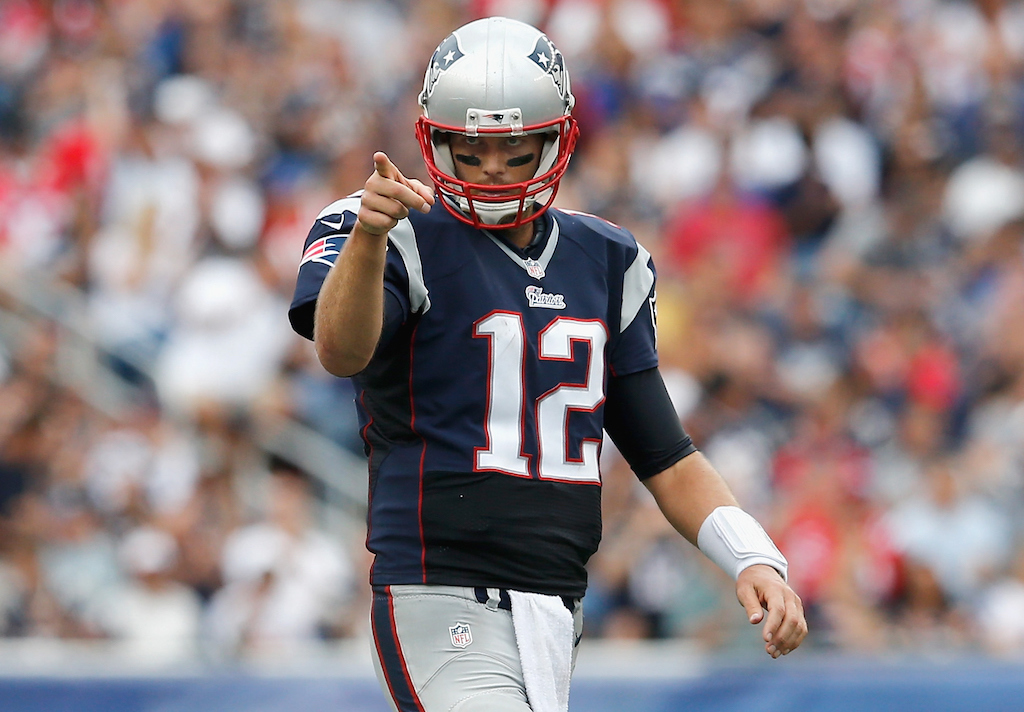 It's no secret that Tom Brady plays every snap like he has something to prove. It all started when he was snubbed as an NFL draft prospect; he wasn't selected until the sixth round of the 2000 NFL Draft. The chip on his shoulder grew even larger in 2016 when he was forced to serve a four-game suspension for his role in Deflategate. If you ask us, nothing would be sweeter for Brady (and anyone with ties to the Pats) than to put NFL Commissioner Roger Goodell in a situation where he has to get on stage and personally hand him this year's Lombardi Trophy.
2. Their experience is invaluable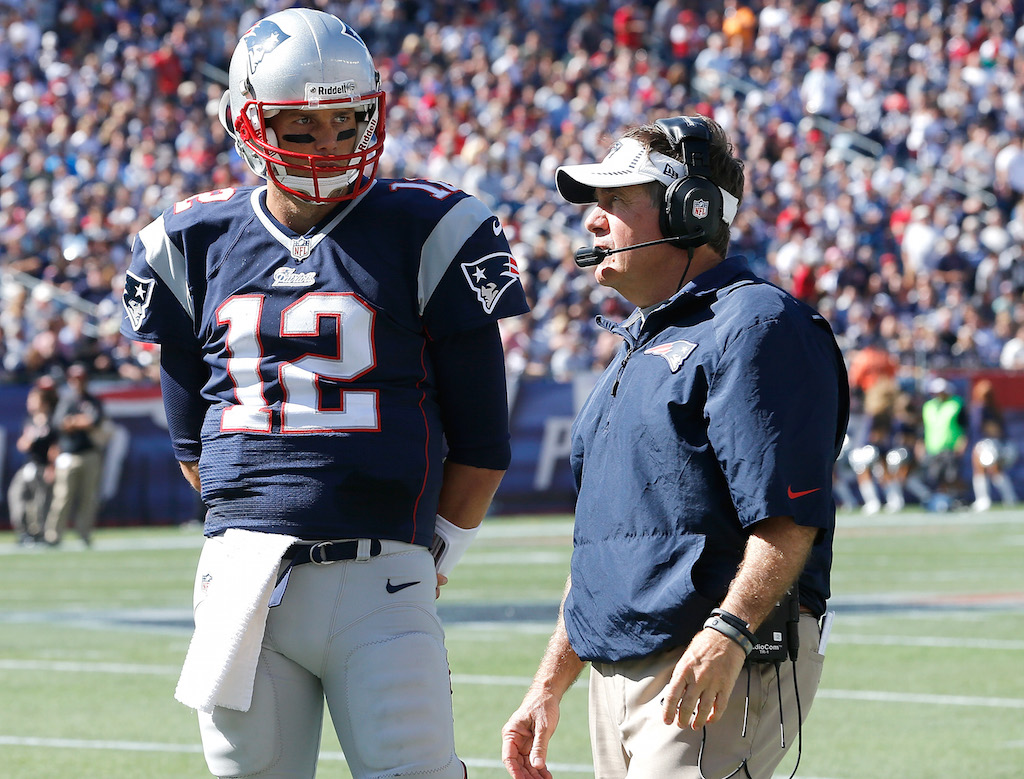 Over the past 15-plus years, the Patriots built one of the greatest dynasties in NFL history — and in all of American professional sports for that matter, despite being viewed as cheaters by most of their rivals. In total, they've won four Super Bowl championships, seven conference championships (an NFL record for both a head coach and a starting quarterback), 14 division titles, and 24 postseason games.
The consistent duo they have had throughout all of their success: Tom Brady at quarterback and Bill Belichick as their head coach. If having the most successful quarterback-head coach partnership in NFL history isn't enough, the Patriots still have several players on their roster who were a part of their Super Bowl XLIV-winning team from 2014.
3. Their offensive line is quietly outstanding in 2016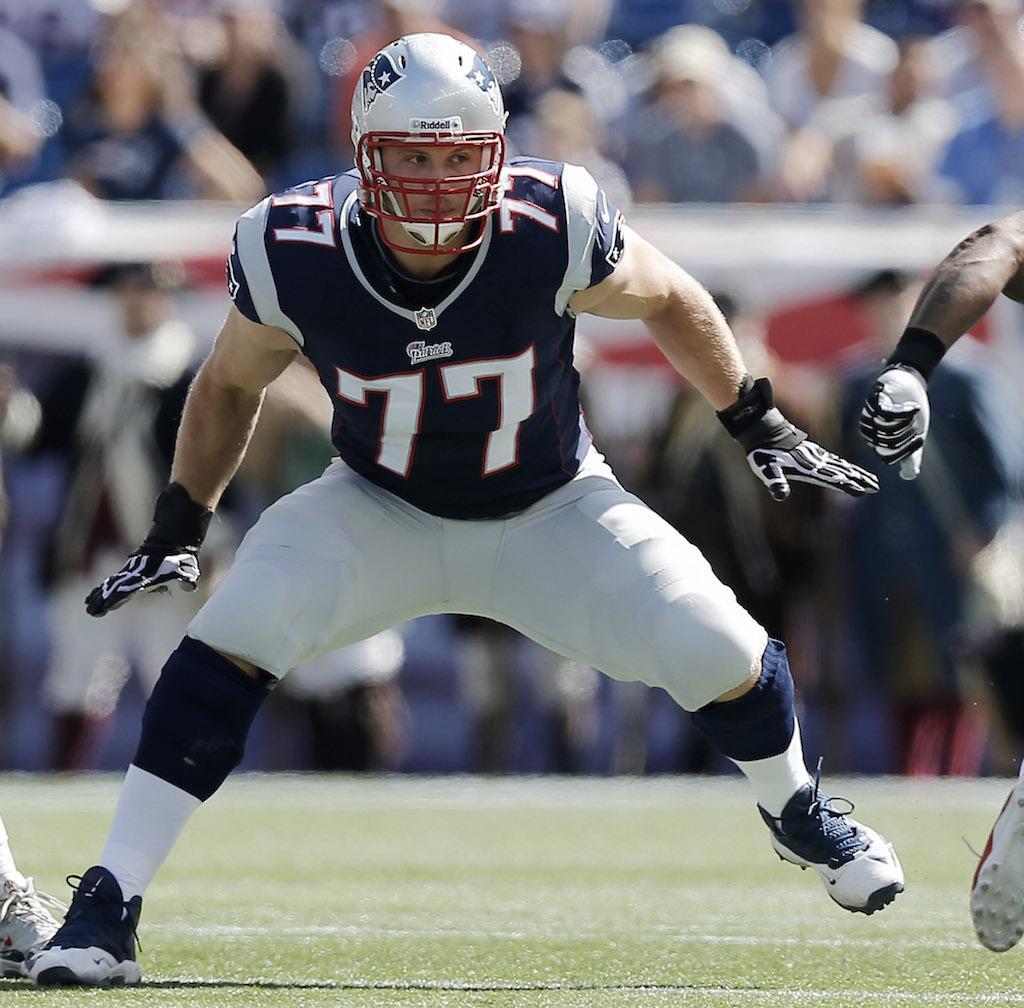 The New England Patriots' offensive line issues flew under the radar in 2015 in large part due to Brady's elite ability to get rid of the ball quickly. In fact, if Brady didn't have one of the quickest releases in league history, the Pats' offensive line would have been ridiculed to no end in 2015. Fortunately for the Patriots, their offensive line has managed to stay healthy and are playing at a high level in 2016.
Here is a look at how each of their five starting offensive linemen graded out in 2016 according to Pro Football Focus:
LT: Nate Solder, 88.0
LG: Joe Thuney, 69.1
C: David Andrews, 79.1
RG: Shaq Mason, 84.5
RT: Marcus Cannon, 87.7
4. They are playing for history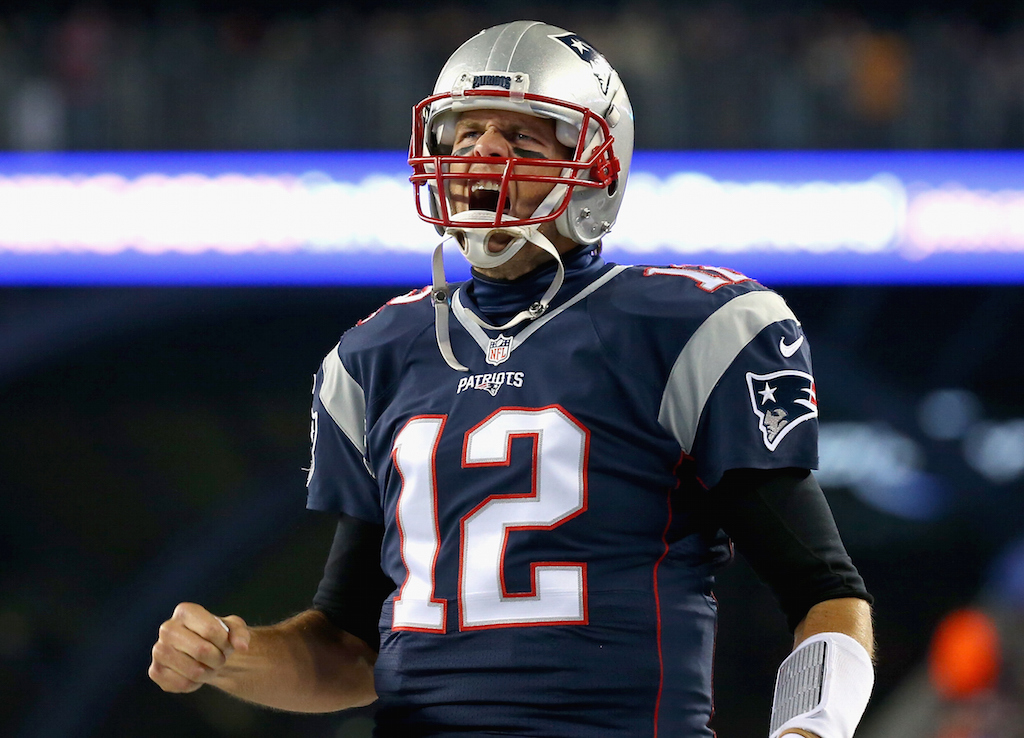 With their win in the 2016 AFC Championship Game, Tom Brady and Bill Belichick set new NFL records for the most conference championships/Super Bowl appearances by a starting quarterback and head coach, respectively. Right now, Brady is tied with Joe Montana for the most Super Bowl wins by a starting quarterback. Belichick is tied with Chuck Noll for the most Super Bowl wins by a head coach. If the Pats win, Brady and Belichick will stand alone.
5. They have a plan for Julio Jones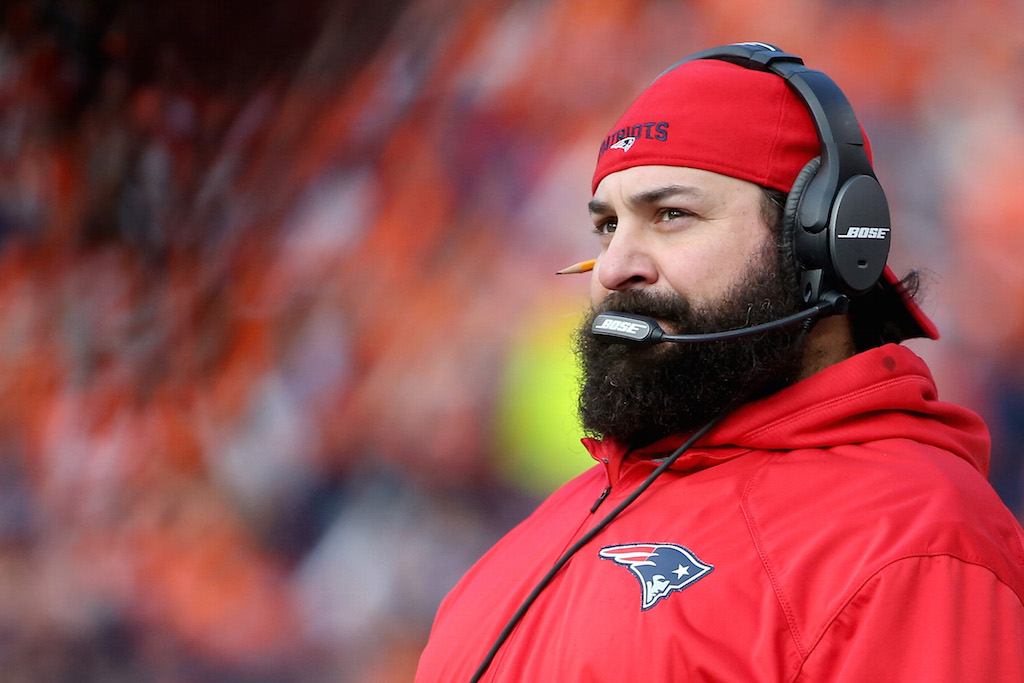 As a whole, the Patriots' defense massively improved in 2016. And when it comes to slowing down elite, game-changing wide receivers, they have been quite successful. Throughout the 2016 season, the New England defense, led by defensive coordinator Matt Patricia, has kept guys like A.J. Green, Antonio Brown (twice), DeAndre Hopkins, Doug Baldwin, Demaryius Thomas, and Emmanuel Sanders from singlehandedly beating them.
They typically match up cornerback Malcolm Butler with the opposing offense's best wide receiver and give him safety help over the top. Our guess: This is the approach they will use with Jones. And if they can prevent him from taking the game over, the Pats will likely come out victorious.
6. They have a balanced, flexible offensive scheme
Josh McDaniels may have been a terrible head coach, but there is no denying that he has been a great offensive coordinator during his time with the Patriots. One of his best qualities as a play-caller is his flexibility. He has a knack for taking what opposing defenses give him, and changing his game plan on the fly if need be.
Regardless of how the Falcons choose to defend them, we expect the Patriots to have quite a bit of offensive success in Super Bowl 51.
7. They have Tom Brady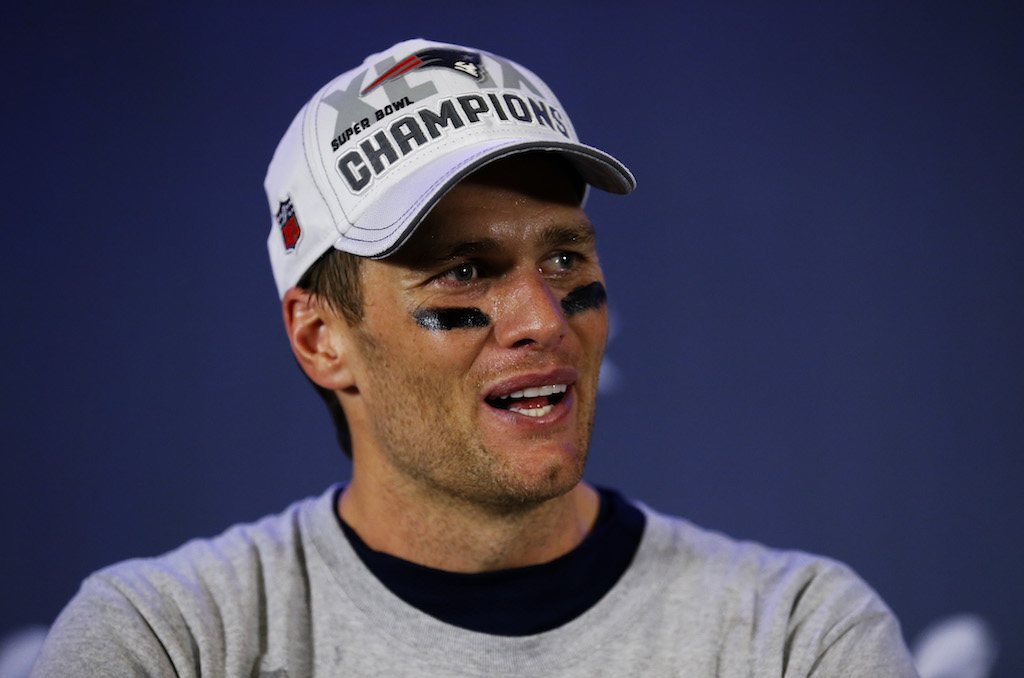 This one really needs no explanation. Brady is the best player in NFL history and thrives in big game situations. There is a reason why he is already the winningest postseason quarterback in league history (by a wide margin). Make no mistake about it, Brady's presence is a huge advantage for the Pats.
Statistics courtesy of Pro-Football-Reference and ESPN.