Here's Why the Chicago Cubs Won't Become a Dynasty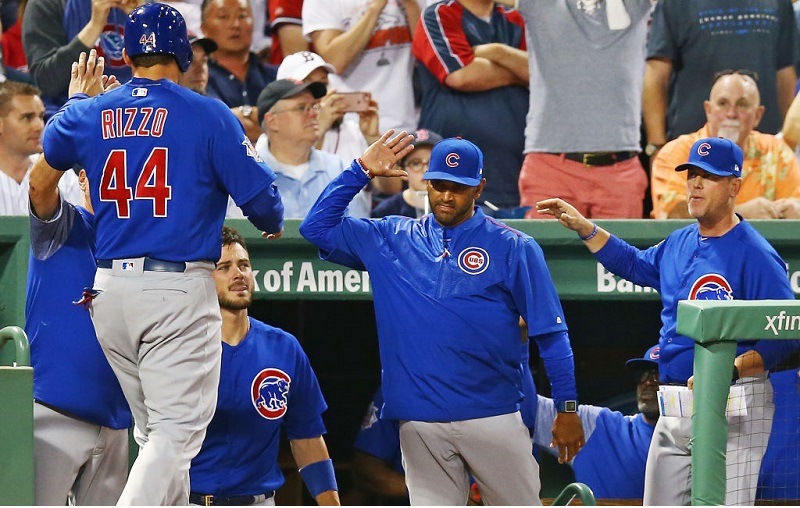 Originally published May 31, 2017
Building a Major League Baseball dynasty is a tall order. Since 1990, you could argue that three franchises achieved something approaching a dynasty, and only one cashed in with four World Series titles within a five-year span. The New York Yankees of the 1990s pulled it off and went to the ninth inning of Game 7 in what would have been a fourth consecutive Fall Classic (in 2001).
As for the San Francisco Giants of 2010–14 (three titles in five years), that club has the best claim of this century. Meanwhile, the Braves of the '90s came close with three Series appearances, but that era's Yankees made sure they lost two. One final note on the new millennium: With a better rotation in '09 and more clutch pitching in '10, the Philadelphia Phillies might have claimed a dynasty of their own.
In brief, there are many reasons why stacked teams don't win consecutive titles. To win several within a few years is much harder. Despite predictions to the contrary, the Chicago Cubs may learn that lesson soon. Here are 10 reasons there is no Chicago Cubs dynasty on the horizon.
1. Growing pains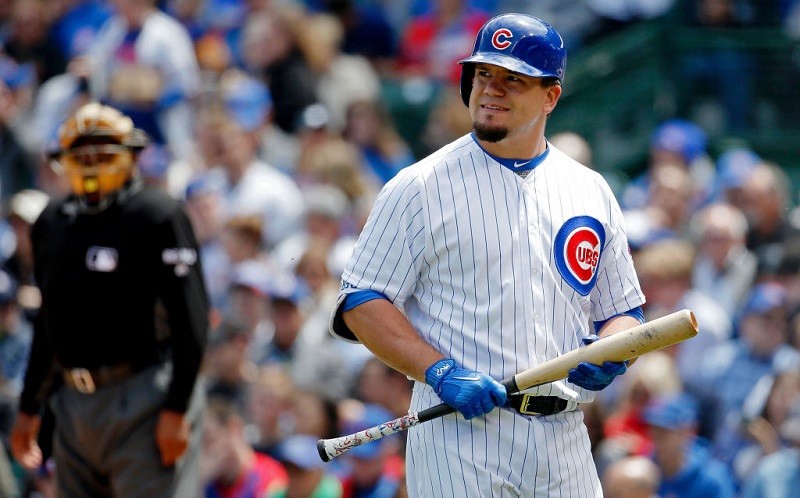 When we look at the Cubs squad that emerged in 2016, we see a team loaded with impossibly talented position players. No other club could claim a group like Anthony Rizzo, Kris Bryant, Kyle Schwarber, Addison Russell, and Javier Baez under its control. Other teams had maybe three or four, but the Cubs had five players who can put up huge numbers and (except Schwarber) defend with the best at their positions.
However, talent is not greatness, and it does not guarantee durability or a World Series win. The 2016 Houston Astros offered a lesson on that front. Young players have to learn how to cope with — and overcome — slumps to become perennial All-Stars. The 2017 struggles of Schwarber, Russell, and (to a lesser extent) Baez suggest they aren't there yet.
2. The thin rotation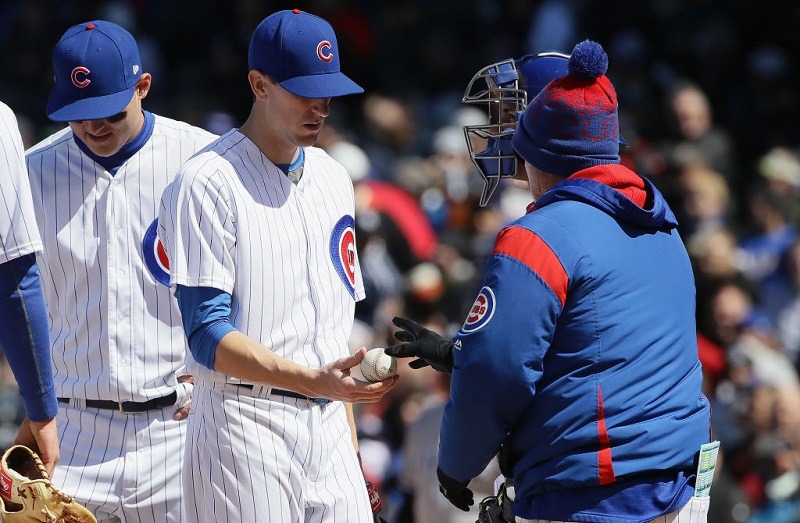 In 2016, Cubs starters led MLB in wins (81), ERA (2.96), and percentage of stranded runners (78%). That first stat was not a typo: Four Cubs had between 15 and 19 wins, and the fifth starter had 11. About one third of the way through 2017, Chicago's rotation ranked eighth in wins (20), 21st in ERA (4.58), and 24th in stranding runners (69.9%).
The struggles of Jake Arrieta (the 2015 NL Cy Young) and Kyle Hendricks (the 2016 ERA leader) are troubling in 2017, but the rotation as a whole looks bad outside of Jon Lester, who doesn't look great either. Meanwhile, we have a hard time projecting the rotation beyond 2017, when it won't include Arrieta or John Lackey. Overall, it does not have the depth to carry the team through multiple postseason series now — let alone in the future.
3. Weak middle relief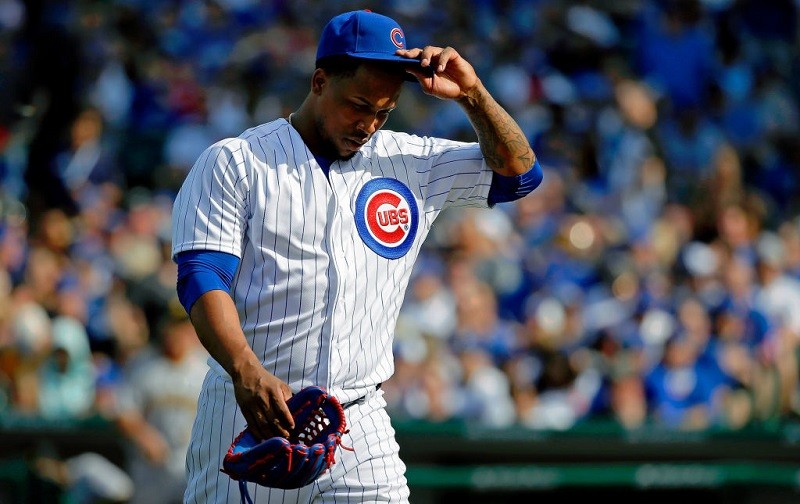 Chicago's bullpen was the club's main weak spot in 2016, and management paid the Yankees dearly for Aroldis Chapman at the trade deadline. Chapman was indeed the missing piece for the title run, so that's a deal the club would make again. However, one year later, the Cubs added a solid closer in Wade Davis — this time, at the expense of Jorge Soler — but still has trouble with the middle innings.
Cubs relievers ranked 15th by WAR through 50 games in 2017, and the numbers are ugly. Even with Davis's great stats, the pen averaged 4.03 BB (25th) and 1.19 HR (21st) per 9 IP. Suffice to say you did not think those stats were from Mike Stanton, Jeremy Affeldt, or other bullpen rocks of dynasties past. While the Cubs could continue buying and trading for middle relief, it will get expensive. (Hector Rondon, Pedro Strop, and Koji Uehara make a combined $17.3 million in 2017.) Better to develop middle relief arms, which Theo Epstein's team hasn't done to date.
4. Mediocre signings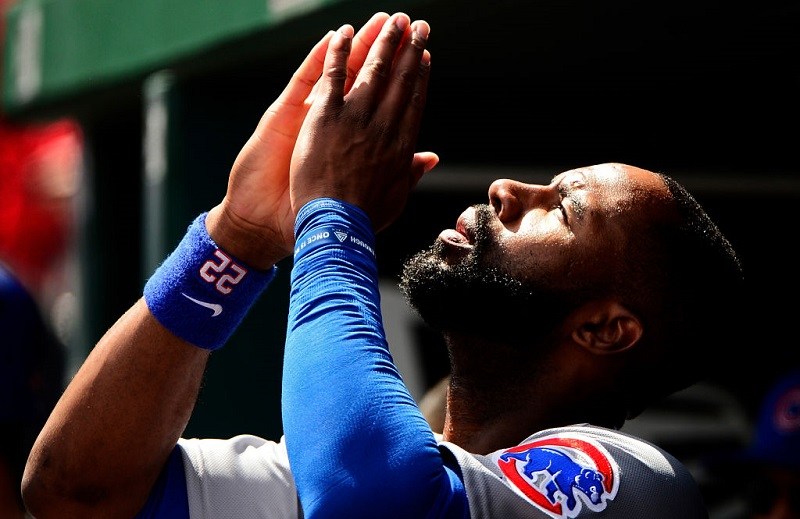 No one questions the Cubs organization's excellent work in drafting, developing, and trading players. However, you might question the club's record concerning long-term contracts. Jason Heyward, aboard for eight years at $184 million through 2023, has yet to justify that type of money. Lester (who justifies his deal) will continue earning an average of $25 million per year through 2020. The risk on this pact: The left-hander turns 34 in 2018.
Other notable deals of shorter terms include Lackey (38) at two years for $32 million and Zobrist (36), whose four-year contract ($56 million) ends when he is 38. Certainly, these players helped the Cubs win the 2016 title. But it's unclear who will contribute to the next championship. Management must be wiser with the next wave of signings coming in 2018. If one more big contract goes to a player who does not produce, the payroll will get heavy.
5. The departed prospects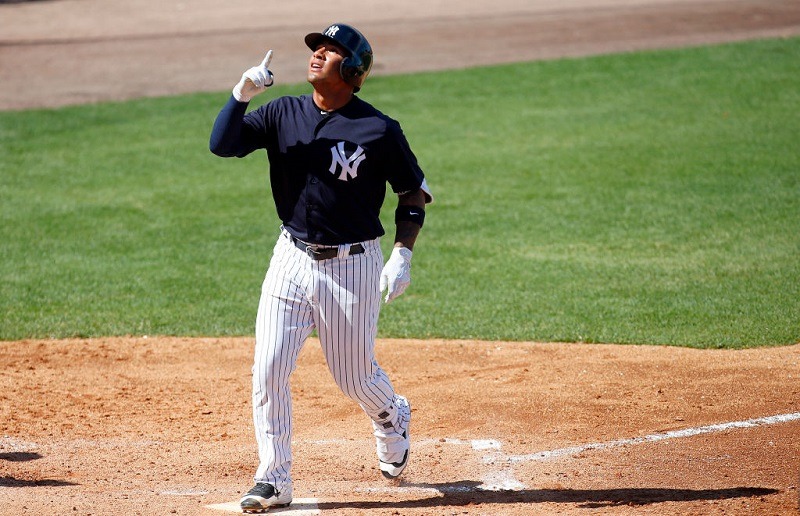 Great farm systems give organizations ways to bring in talent without spending money. (See: The Red Sox trades for Drew Pomeranz, Chris Sale, and Craig Kimbrel.) Epstein and GM Jed Hoyer have tapped into their own talent pool repeatedly in the past few years, and with mixed results. While the Jorge Soler trade (acquiring Davis from the Royals) may prove worthy, the Cubs closer is in the final year of his contract.
The trade for Chapman, who pitched for two months and the playoffs in 2016, cost Chicago its best position player prospect in Gleyber Torres and a solid swingman in Adam Warren. These trades have a shortsighted tinge to them that does not smack of dynasty planning. Eventually, even the deepest systems run out of talent, and financial limitations would hamper the club from spending freely on the open market.
6. Manager mistakes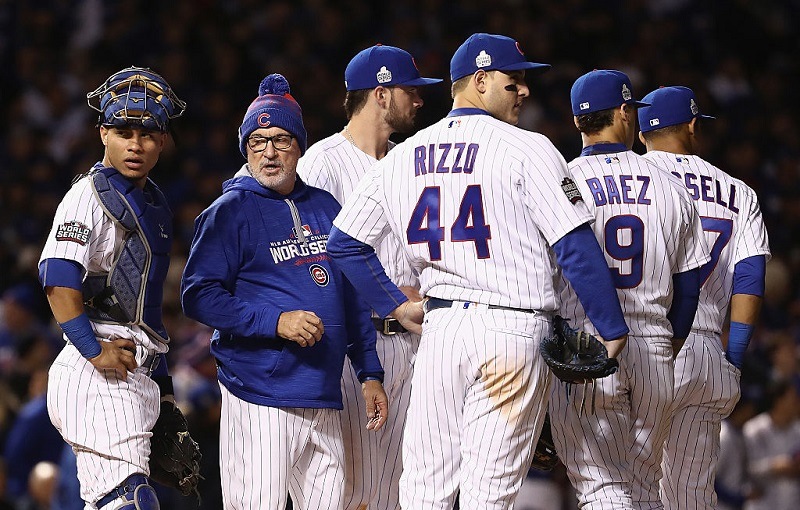 How good is Joe Maddon as a manager? He's great. Putting aside his three Manager of the Year awards, he's a true innovator and respected across the game. He also nearly blew the 2016 World Series for Chicago on multiple occasions. We'll start with Maddon's puzzling, egregious overuse of his closer with a five-run lead in Game 6. (Wonder why Chapman struggled in Game 7?)
But the list of blunders only begins there. With everything on the line in Game 7, Maddon actually removed Hendricks with two outs in the fifth to call on… Jon Lester. Cleveland promptly got back in the game when Lester uncorked a wild pitch, scoring two runs. Later, everyone's favorite against-the-grain manager had Javy Baez bunt with a full count and a runner at third. (He bunted foul and struck out, thereby stranding the runner.)
Maybe — as scouts and many others pointed out — Maddon just choked in the World Series. Maybe he's better than that performance. Yet managing a bullpen and having players plate a runner in a tie game are essential skills. Maddon hasn't showed them in the playoffs yet, and he's lucky the team overcame his mistakes.
7. Competition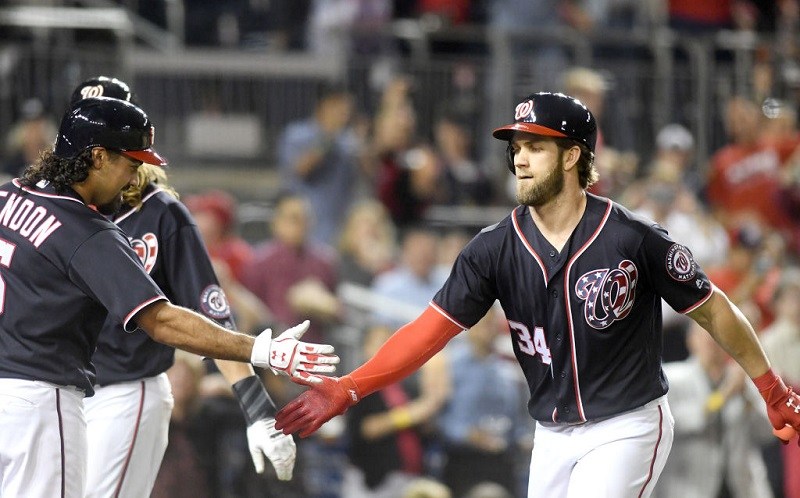 One thing the Yankees and Giants dynasties had in common: World Series sweeps. After a competitive Game 1 in the '98 Series, New York steamrolled San Diego. San Francisco got its own patsy on the 2012 Tigers, and the club didn't work terribly hard to mop up the 2010 Rangers. The Bronx Bombers also made quick work of the Mets in 2000.
In the coming years, the Cubs face stiff competition in their league (e.g., Washington, Los Angeles) and in a World Series rival should they make it that far. Along with the stacked teams in Cleveland and Houston, a rebuilt Yankees squad looks capable of doing damage in the playoffs in the coming years. Making the Fall Classic only counts as a pennant. Dynasties require rings.
8. Mounting payroll obligations
Having great players from within your system only comes cheap before arbitration. In 2017, the Cubs felt the bite of Arrieta's final year and paid the right-hander $15.6 million. Looking ahead to 2018, the organization will start paying Bryant, Hendricks, and Russell in the first of four years of arbitration. The following year, Baez and Schwarber start getting paid.
When we look to 2018, we expect at least one big free-agent contract on the horizon (to retain Arrieta or get another starter). Throw in the arbitration costs of three star players and now you have the Cubs payroll inching up from No. 8 into the top five — possibly the top three. Money may be no object for the organization, but a fat luxury tax could be on the horizon.
9. No long-term closer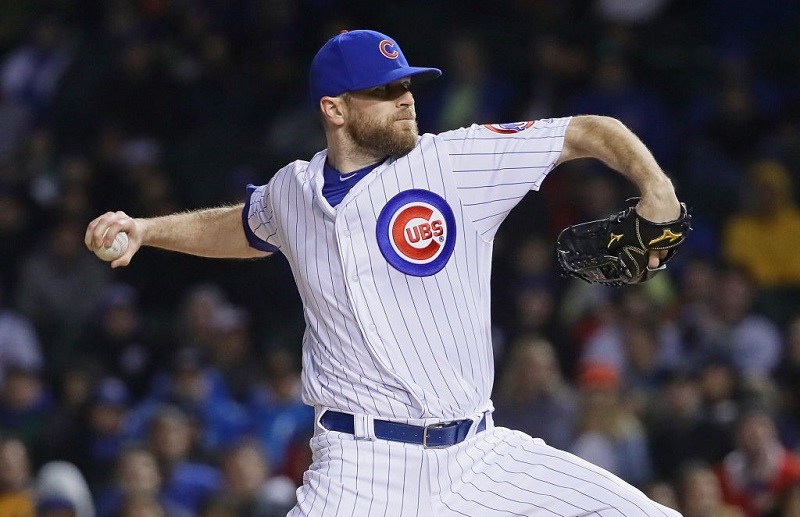 Maybe you don't need Mariano Rivera's equivalent to have a dynasty. The Giants made it with Brian Wilson, Sergio Romo, and Madison Bumgarner when they needed to clinch their three titles. Affeldt and other middle-inning guys served as the bridge when one was necessary. But knowing you have the last three outs taken care of does wonders for team psychology.
Judging by the decisions of the Cubs front office in 2017, it appears they will wing it in this area. Teams will test and question Chicago's depth throughout the bullpen as the season goes on, and the situation will become scrutinized even more in the coming years.
10. Maddux, Pettitte, Bumgarner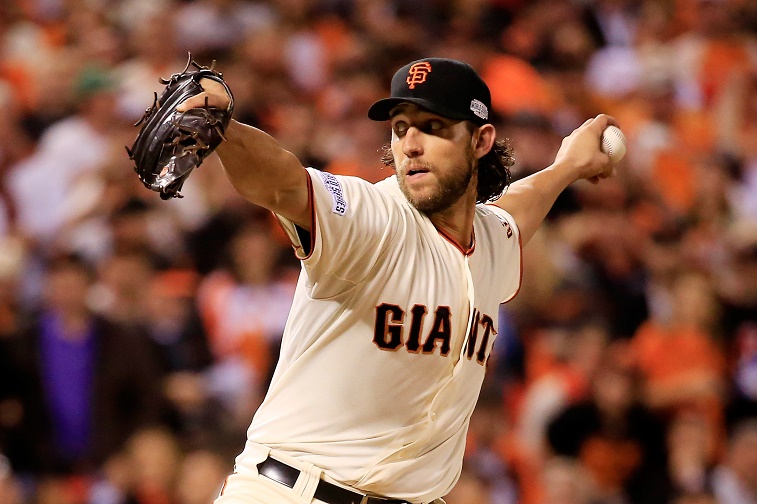 If you look at their respective eras, each of the dominant teams had one rotation rock who made magic in the playoffs. For the Braves, it was Hall of Famer Greg Maddux; for the Yankees, Andy Pettitte did the job; and Madison Bumgarner was there for the Giants in all three championship runs. Without them, there is no dynasty or, in the case of the Braves, the conversation about such things.
We have a hard time picking who the figure would be for the Cubs in 2017 and beyond. Not long ago, we would have said Arrieta or Lester, but with the former's future with Chicago uncertain and the latter aging, that prospect seems less likely. Maybe the stud pitcher who will lead the Cubs to multiple championships has yet to make himself known. As of now, he's not pitching on the North Side.
Statistics courtesy of Fangraphs and Baseball-Reference. Contract info by Spotrac.