3 Reasons the Cowboys Need to Fire Jason Garrett
Jason Garrett is in his 10th year as head coach of the Dallas Cowboys. While the Cowboys have been good in recent years, they haven't been able to taste postseason success. Many Dallas fans feel as though Garrett is holding the team back from achieving its true potential, and it's hard to argue with that based on Garrett's results.

Here are three reasons the Dallas Cowboys need to fire Jason Garrett, including one that even several division titles won't fix.

1. Inexcusable losses
Of course, any coach who spends a decade on the sideline for the same team is going to have his fair share of losses. But even recently, Garrett's Cowboys have had some absolutely head-scratching defeats during his time as coach. The team started the season 3-0 but then lost three in a row.
One example of a bad loss? A 24-22 defeat against the hapless New York Jets. The Jets have looked totally lifeless this season. For a team like Dallas, which expects to contend for a Super Bowl title, that loss is 100% inexcusable.

The bottom line is, barring an epic collapse, Garrett will have the rest of this season (and the playoffs) to prove he still belongs as head coach. If he can't improve on some of the aforementioned weaknesses, calls for his job will only increase in volume. And if they get too loud, we won't be shocked to see the Cowboys fire Jason Garrett and look to take the next step with a new head coach.

2. Jason Garrett runs a predictable offense
Garrett has received criticism for running a bland and predictable offense. Wherever one falls on Garrett, it's hard to argue that defenses won't know what's coming when they play the Cowboys.

Dallas has mainly been a run-first team since the 90s, when that type of style was more prevalent in the NFL. And it worked. With Emmitt Smith running behind a monstrous offensive line, the Cowboys won three championships in four years. It even works now, to an extent. The Cowboys' offensive line is still great, and Ezekiel Elliott is one of the NFL's most productive backs.

But how long can Garrett keep this up? In 2016 and 2018, Elliott led the league in rushing yards. While that's definitely a positive, he also led the league in carries. Through seven games this season, he had 135 carries and 159 total touches. Running backs are seen as the most expendable position on the football field, and it's sadly only a matter of time before Elliott's body gives out on him. Garrett's style nearly ensures that it will happen sooner rather than later.

While the Cowboys have the offensive line to block well for another running back, the lack of diversity in their offense makes it hard when they have to play from behind. Come January, when they're playing nothing but good defenses in the playoffs, they may have to rely on the pass to come back. The way Garrett's offense works, that's not an easy task.

3. Lack of playoff success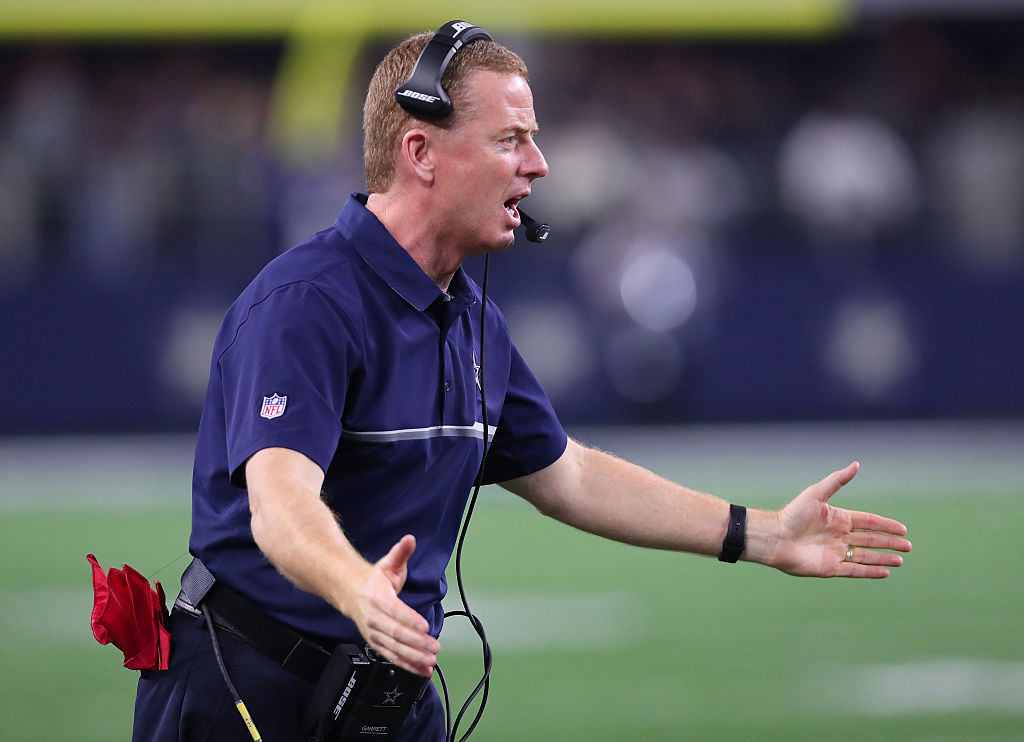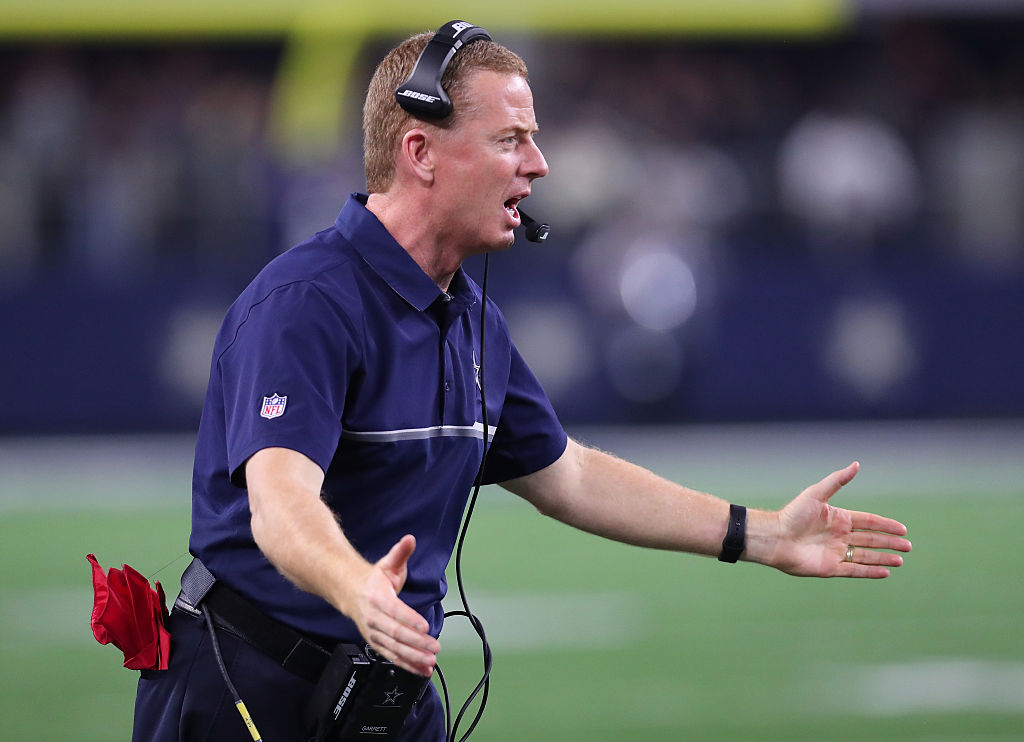 Jason Garrett is in his tenth year as the head coach of the Cowboys. In his first season, he only coached eight games, going 5-3. In the next three seasons, he finished with identical 8-8 records. It wasn't until his fifth year that the Cowboys went to the playoffs after a 12-4 season in 2014.

Garrett's playoff record is 2-3 in three appearances. The Cowboys have never made it past the divisional round. They've certainly had some great regular seasons during Garrett's tenure — he's won three NFC East championships. But there's a clear inability to get over the hump from good to great.

For a team with as rich a history as Dallas, it's confounding that they'd let a coach with minimal postseason success continue for as long as he has. The Cowboys have had only eight coaches in their team history. Garrett has had the second-longest tenure (behind only the legendary Tom Landry) despite zero championship victories.

Following the Cowboys' moving on from head coach Barry Switzer in 1997, they haven't had a coach win a title. They also haven't had a coach last longer than four seasons during that time frame — other than Garrett. To give Garrett a long leash is one thing, but the team's ineffectiveness in January is a decade-long trend.