9 Reasons the New York Mets Will Turn It Around in 2017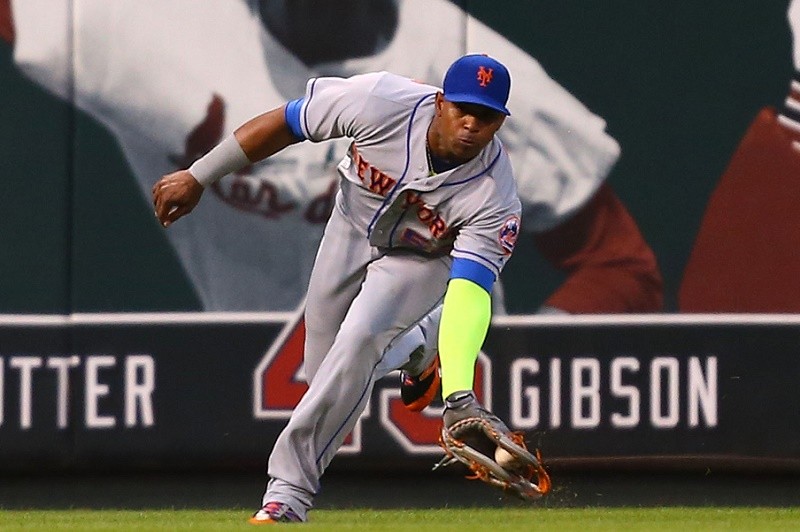 If you're a New York Mets fan, chances are you aren't so happy with how the 2017 season has started for your favorite team. They've gone from having a talented, young starting rotation, all the potential in the world, and getting within three victories of a World Series championship, to not even being the best team in their city anymore. Injuries, poor performance, and other factors have combined to leave the Mets 11-14 in the first days of the month of May — six games behind the Washington Nationals in the NL East division.
But we're taking a positive angle on this. We see nine reasons why the Mets are going to turn it around in 2017.
9. Neil Walker will play better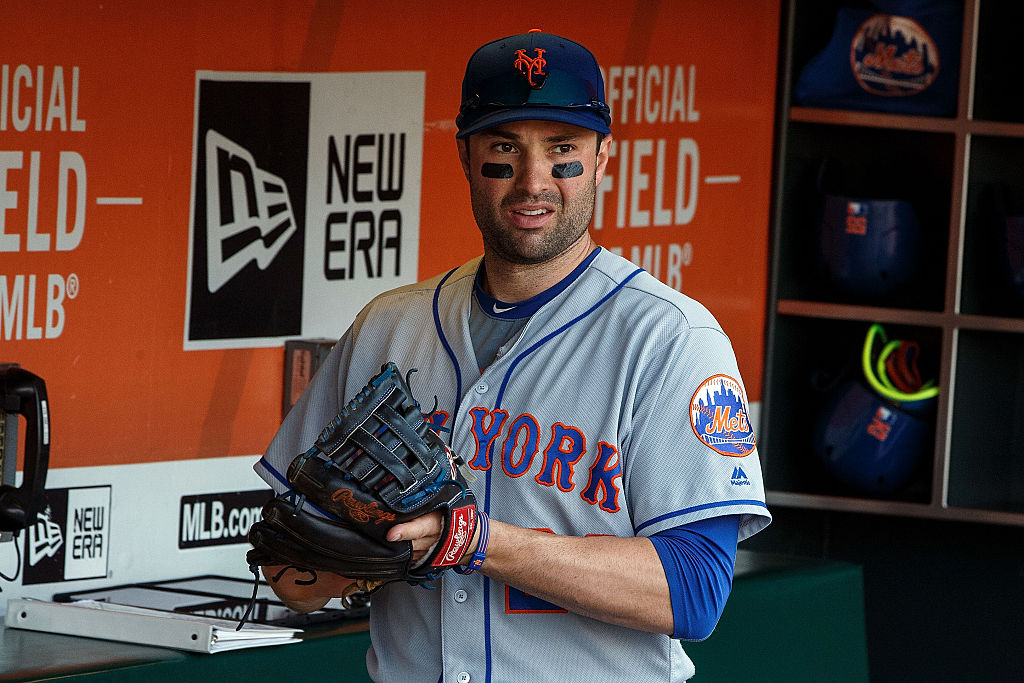 A bunch of the Mets' players are off to a tough start, and many of them (Asdrubel Cabrera, Curtis Granderson, Jose Reyes) have track records that suggest they'll pick up the performance at some point. But if you were to merely point out one that you know will turn it around, second baseman Neil Walker is definitely the pick.
Walker is hitting just .211/.287/.326 so far this year, posting an OPS+ of 64. Over the last five years, Walker has hit .270/.339/.442 with a 115 OPS+, and his worst season still saw him posting a 106 OPS+. He's 31 years old this year, which is on the backend of the prime years for a baseball player, so there's no reason to believe that the drop-off in performance is a permanent measure.
8. Matt Harvey is slowly returning to form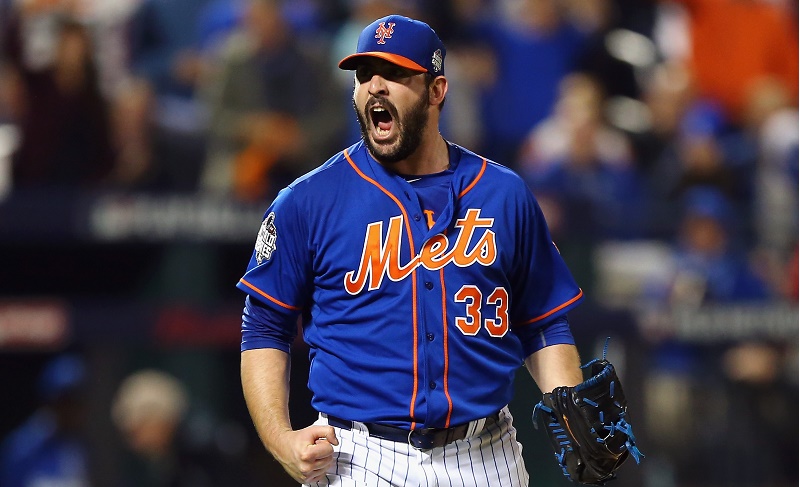 Okay, so Matt Harvey's stat line hasn't looked good so far this year. After struggling with Thoracic Outlet Syndrome last season, the starting pitcher is on the comeback trail early in 2017. He had a 2.84 ERA through his first four starts, spanning 25 1/3 innings, before getting absolutely destroyed in his last two games – 12 earned runs in 9 2/3 innings.
But according to Harvey himself, things were starting to come around after his most recent start.
"I could throw the ball the way I wanted to," Harvey said. "I felt like it was coming out better than it has in a couple years."
For the Mets to win this year, they're going to need a healthy and effective Harvey on the mound.
7. Yoenis Cespedes is really good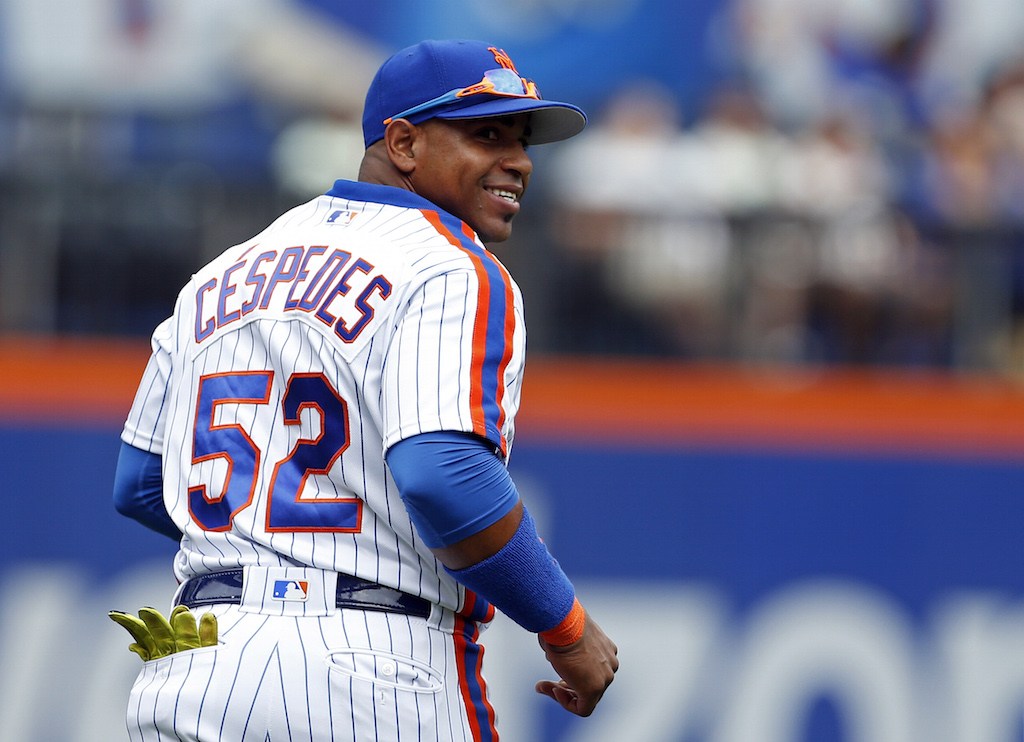 New York's star outfielder is on the disabled list for at least another week or two, but Yoenis Cespedes is really good when he's healthy. In 18 games this year, he hit six home runs and posted an outstanding .992 OPS. During the course of his time with the Mets since being traded to New York in the middle of the 2015 season, Cespedes has a .910 OPS and 54 home runs in 207 games played.
The correct way of describing Cespedes' importance to the Mets is "MVP candidate." If the Mets turn things around once Cespedes gets back on the field, he's going to start garnering talk about the National League MVP. He finished eighth in the MVP voting last year, despite missing 30 games on the field due to injury. To summarize, Cespedes is great and as he goes, the Mets go.
6. Michael Conforto is coming into his own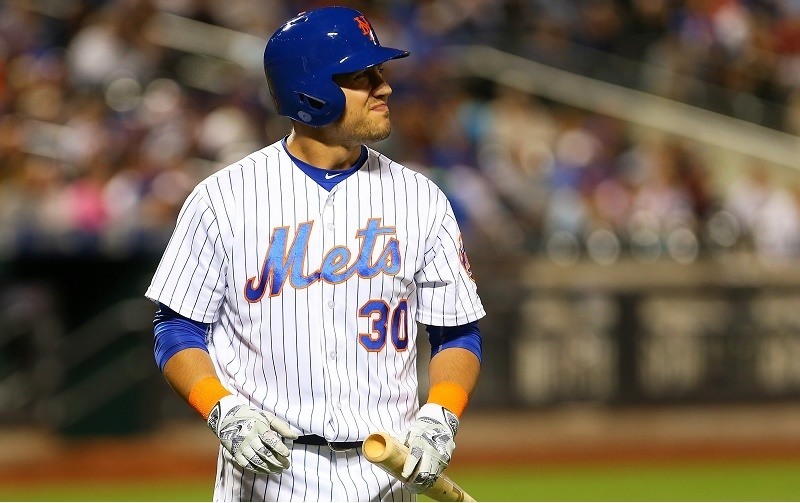 Cespedes isn't the only really good outfielder on the roster. Michael Conforto, who was rated the No. 82 prospect in baseball by Baseball Prospectus coming into 2015, has finally started to put things together with regular playing time. In 76 plate appearances this season, Conforto has hit .344/.421/.688 with seven home runs – just five less than his career-high of 12, set last season in 348 plate appearances.
There will be the interesting configuration of keeping Conforto in the lineup once Cespedes returns from injury, with the most likely scenario being Conforto taking time in left with Granderson – the current center fielder – being pushed out of the lineup. Jay Bruce is the right fielder, but is more of a DH than anything, so the best option for center field right now is probably Cespedes.
5. Zack Wheeler is finally healthy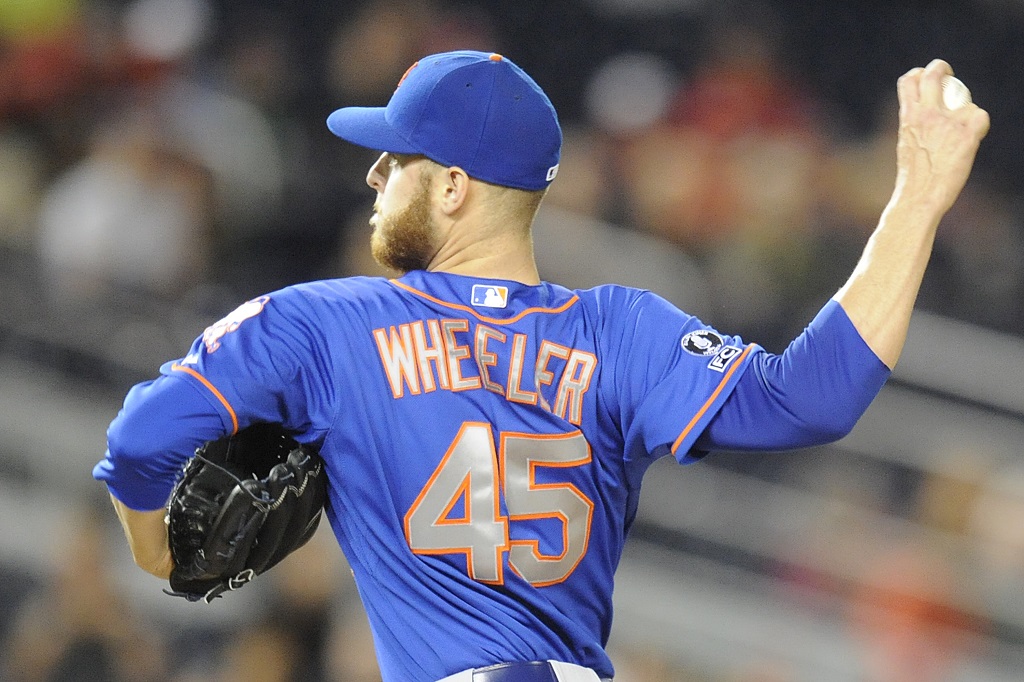 One of the big bright spots for the Mets has been that starting pitcher Zack Wheeler has been back on the mound. So far, the results have been hit and miss. He has a 4.78 ERA in five starts, but the optimism is running high. Wheeler has missed the last two seasons due to Tommy John Surgery and then elbow discomfort during his rehab, and there were doubts about how good he might be when he returns.
Those doubts have been calmed, at least to a degree. Looking at the peripheral numbers, Wheeler has been fine. He has a 3.84 FIP with 8.5 K/9, and over his last three starts he has a 3.24 ERA. This is a guy that's 27 years old and is pitching in organized baseball for the first time in two years, so take the early results with a grain of salt. He's healthy and pitching, and that's what is really important for him this year.
4. The bullpen will improve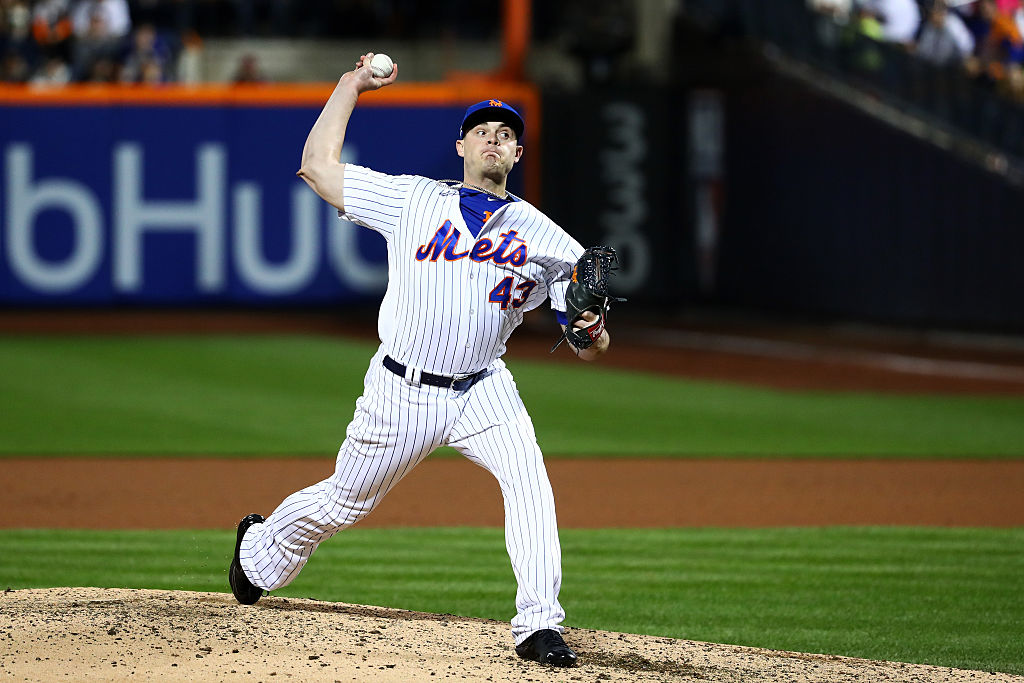 After his 15-game suspension for domestic violence ended, closer Jeurys Familia returned to the mound for the New York Mets. That was badly needed from a baseball standpoint, as the shuffle of moving Addison Reed to the closer spot while trusting others such as Josh Smoker and Fernando Salas to get the lead to the ninth inning was a really ugly situation. Those guys have been bad, but have track records to suggest that they'll improve.
Familia has allowed just one earned run in six innings since returning, closing out two victories. Reed is a quality setup man, and left-handers Jerry Blevins and Josh Edgin have been good as well. The Mets have the pieces to put together a solid bullpen, but so far this year – in large part due to missing Familia – they have a 4.99 ERA as a unit. Expect that number to go down as the season goes along.
3. They're a veteran team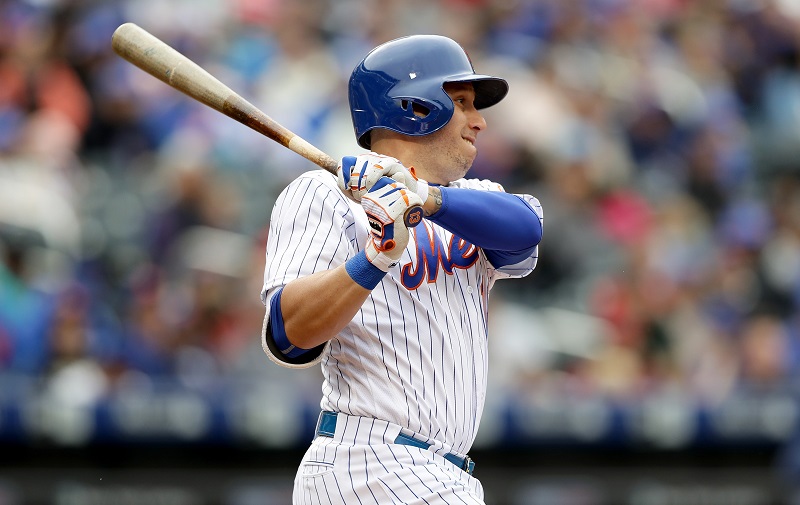 The average age of the Mets is 30.3 years old, with many of the most important players falling at or near 30. Cespedes, Walker, Cabrera, Bruce, Harvey, Lucas Duda, and Jacob deGromm are all between the ages of 28-31, which puts them squarely in the prime of their careers. Not only are these guys veterans, they've "been there, done that." The Mets have made the playoffs the last two seasons, advancing all the way to the World Series with much of this same team in 2015.
That's a big reason to believe that they'll be back in the thick of things in the NL East – or, at the very least, the wild card – this year.
2. Important players are returning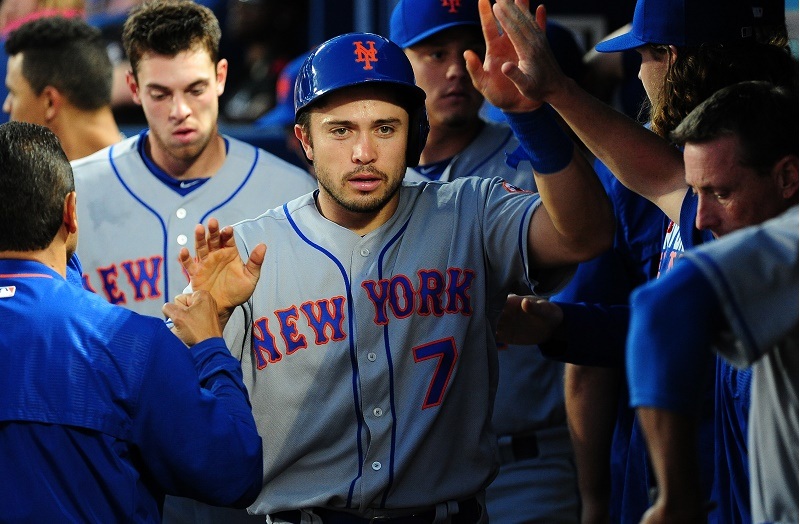 As has been mentioned, there are some important players on the Mets that have dealt with some injury problems. The fact that Noah Syndergaard, the best pitcher on the team and one of the top pitchers in all of baseball, had to go to the disabled list this week with a partially torn lat muscle is a big problem. There's currently no official timetable for his return, but the rumor is that it could be up to three months.
But other guys are on the mend. Cespedes should be back soon, and left-handed starter Steven Matz is expected to return shortly too. They've dealt with a lot of injuries this year, but most of those players will be returning at some point in the next few weeks.
1. Pitching wins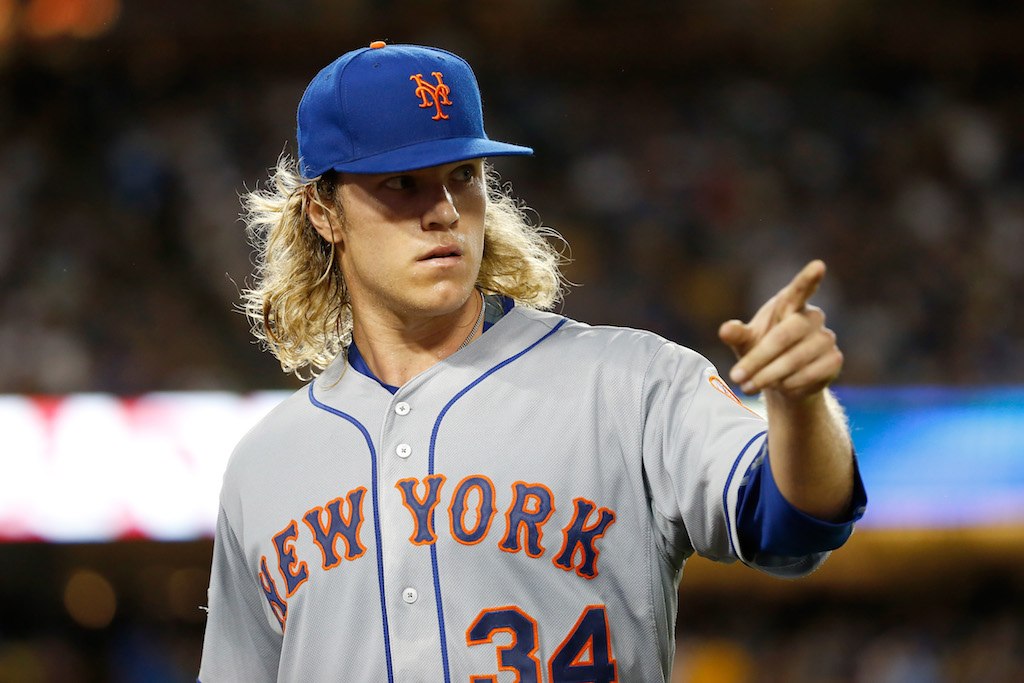 And this is the big one. Pitching wins, and when they're healthy the Mets have it. Harvey, Wheeler, deGromm, Matz, and Syndergaard might be the best starting rotation, one-through-five, in all of basbeball. Two of those guys are on the DL, which isn't the best omen, but the good side is that the Mets have managed to stay within a few games of .500 despite all of these problems.
If they never get healthy and Syndergaard misses the majority of the year, they're going to have problems getting into the division chase with the Washington Nationals. But optimistically, this rotation is pretty great. The offense, behind a healthy Cespedes and the young Conforto, is good enough to win with as well. There's no reason to think that this Mets team won't turn things around in 2017.
Statistics courtesy of ESPN and Baseball-Reference.