Red Bull Believe Lewis Hamilton's New Teammate Will Help Max Verstappen Win the Championship in 2022
Since 2017, Finnish ace Valtteri Bottas has filled the role of Mercedes GP number 2 driver and wingman to Lewis Hamilton. Now, the Flying-Finn is out, destined for the Alfa Romeo team in 2022, and the talented Williams driver, George Russell, steps in to take his place. 
While Bottas never mounted a serious challenge to Hamilton for the championship, it is expected that Russell will. After spending three years in the poor-performing Williams F1 car, the young Briton is hungry for wins and championships. A chance to climb into a championship-caliber race car like the Mercedes will not be lost on him, and Russell is expected to give Hamilton a hard time throughout the season.
As Formula 1 shifts its focus to the 2022 season, Red Bull Racing and Helmut Marko think that George Russell's arrival at Mercedes could help Max Verstappen win in 2022 and keep the Formula 1 world championship away from Lewis Hamilton.
George Russell is the future of Mercedes GP, but also its disruptor
For Red Bull, having its primary rival sign one of the hottest prospects in the paddock to pair with one of the greatest F1 drivers of all time would normally signal dark times ahead, but they believe that the arrival of such a talented driver could actually help them.
Their logic is this; Hamilton will be focused on beating his teammate, and if Russell proves to be as quick or quicker in the Mercedes then Hamilton may lose out. Russell winning races would take those wins and points away from Hamilton. That reduces the total by year's end and could help Verstappen defend his championship. Verstappen wouldn't have to win every race, he just has to get in the mix as a George Russell win takes points away from Hamilton, and conversely, a Hamilton win takes points away from Russell.
Bottas was good at playing wingman to Hamilton and supporting him in his championship bid, including giving up a position if necessary, but Russell won't be that type of teammate. He will want the win and championship for himself.
This plays right into Red Bull's hands, as teammates taking points away from each other will only help Verstappen's bid for a second world championship.
Red Bull weigh in on George Russell for 2022
Helmut Marko, head of Red Bull Racing's driver development program, spoke to Gazzetta dello Sport about Russell joining Mercedes in 2022, "I first have to see how fast Russell really is.
"In qualifying, he was fast last season. But in the races, he was hardly superior to Nicholas Latifi. So we have to wait and see how fast he will be in the race.
"If he can indeed match Hamilton's speed, that could be an advantage for us."
While Geroge Russell battling Lewis Hamilton for wins and the championship could help Red Bull, it may also have the opposite effect. It could ruin their chances of winning the Formula 1 constructors' title. That would put a lot of pressure on Verstappen's teammate, Sergio Perez. During the races, Perez will need to provide much more support to Verstappen and will require strong qualifying performances to disrupt the Mercedes duo, something the Mexican superstar has struggled with his entire career.
What about Lewis Hamilton?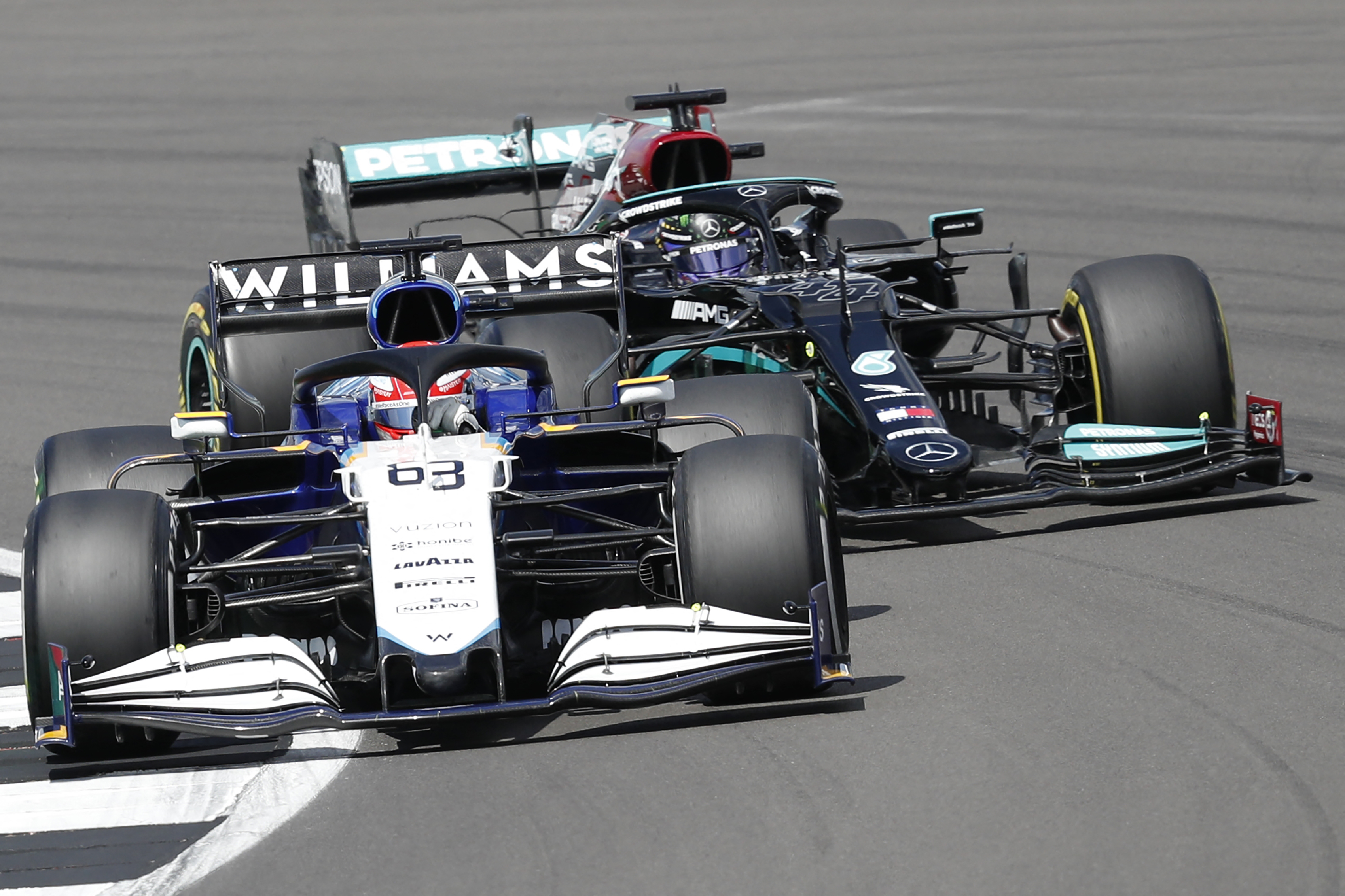 Such is the power and competitiveness of the seven-time world champion that the entire conversation is really about beating Lewis Hamilton. George Russell just factors into the equation as a way for Red Bull to make that happen.
Red Bull isn't worried about Russell as a championship contender. They are only concerned about how many points he can take away from Hamilton. That shows that Red Bull and Max Verstappen believe that Hamilton is still the man to beat in 2022.
Lewis Hamilton is at the top of his game, and unlike most professional athletes, only seems to be getting better with every season and every year of age. Red Bull and Max Verstappen know that Lewis Hamilton will be hungry to regain his crown in 2022, and a hungry Hamilton is a dangerous Hamilton.
It is far too early to predict how the 2022 race season may unfold, but George Russell's arrival at Mercedes could significantly impact Red Bull, Max Verstappen, and teammate Lewis Hamilton.
Related: Lewis Hamilton Knows That George Russell Will Try to Beat Him on Day One