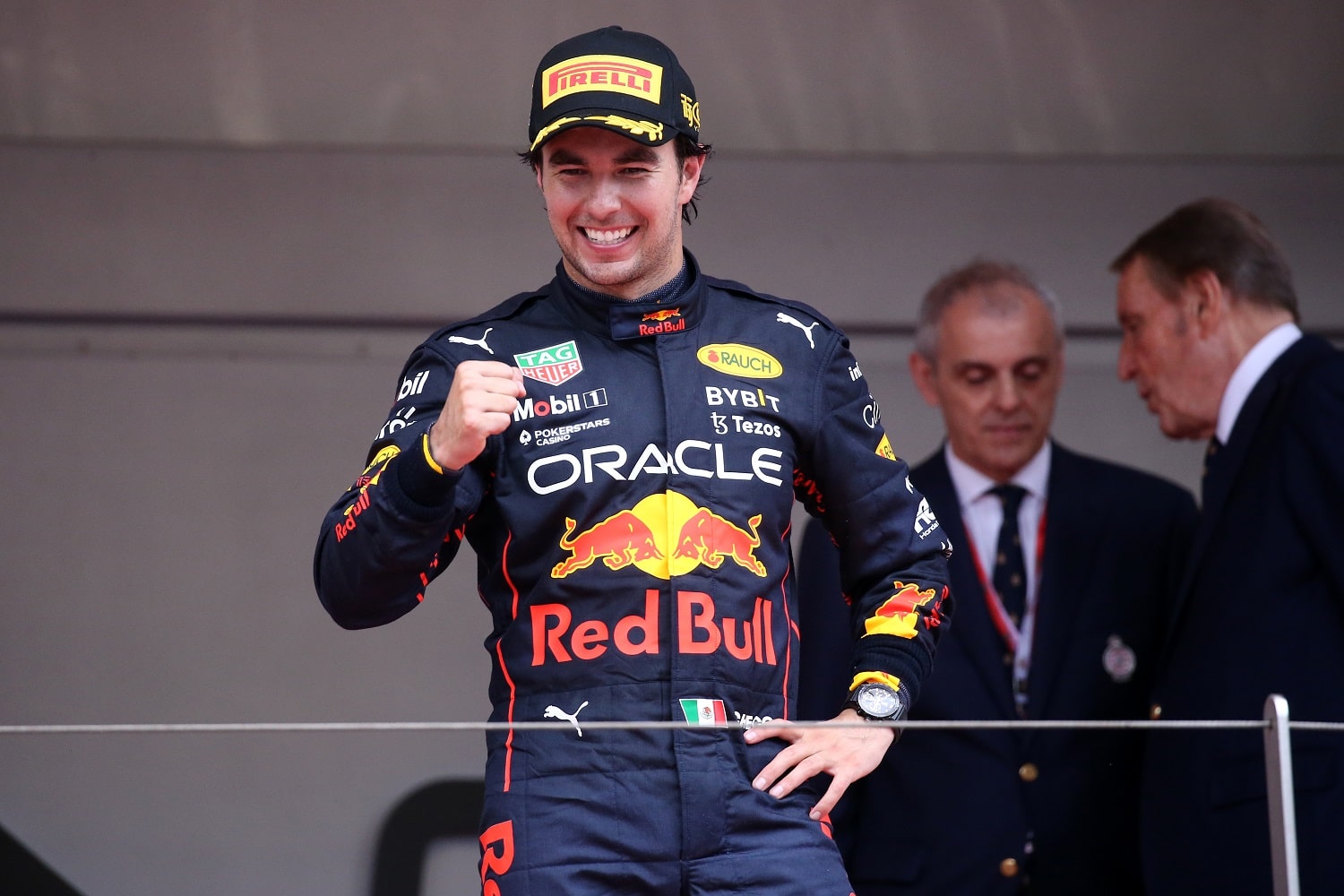 Red Bull, Sergio Perez Put Mercedes on the Spot in Formula 1
Sergio Perez let slip on Sunday that he has a contract extension, which gives Red Bull Racing a set lineup through 2024.
There wasn't much doubt that there was another victory in Sergio Perez's future. It's unfortunate for the Red Bull driver's checking account that it didn't come a few days sooner.
Perez won the Formula 1 Monaco Grand Prix on Sunday and then inadvertently spilled the beans on a development in his career. On Tuesday, his team confirmed that the 32-year-old Mexican driver has signed a contract extension.
That's good news for Perez, teammate Max Verstappen, and the Red Bull organization, even if Perez could have milked it for a few more dollars had he won before signing the contract.
Monaco marked Sergio Perez's third Formula 1 victory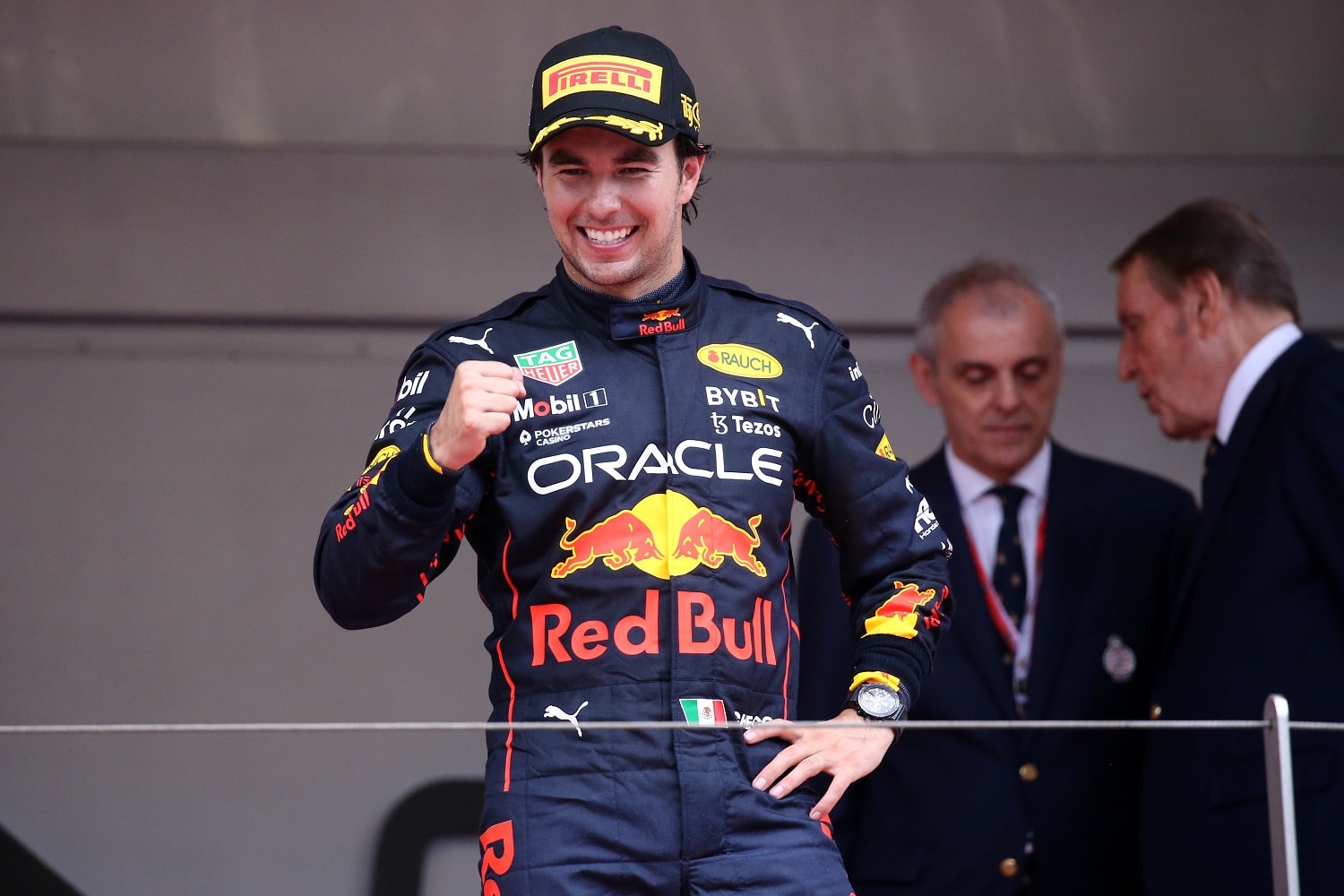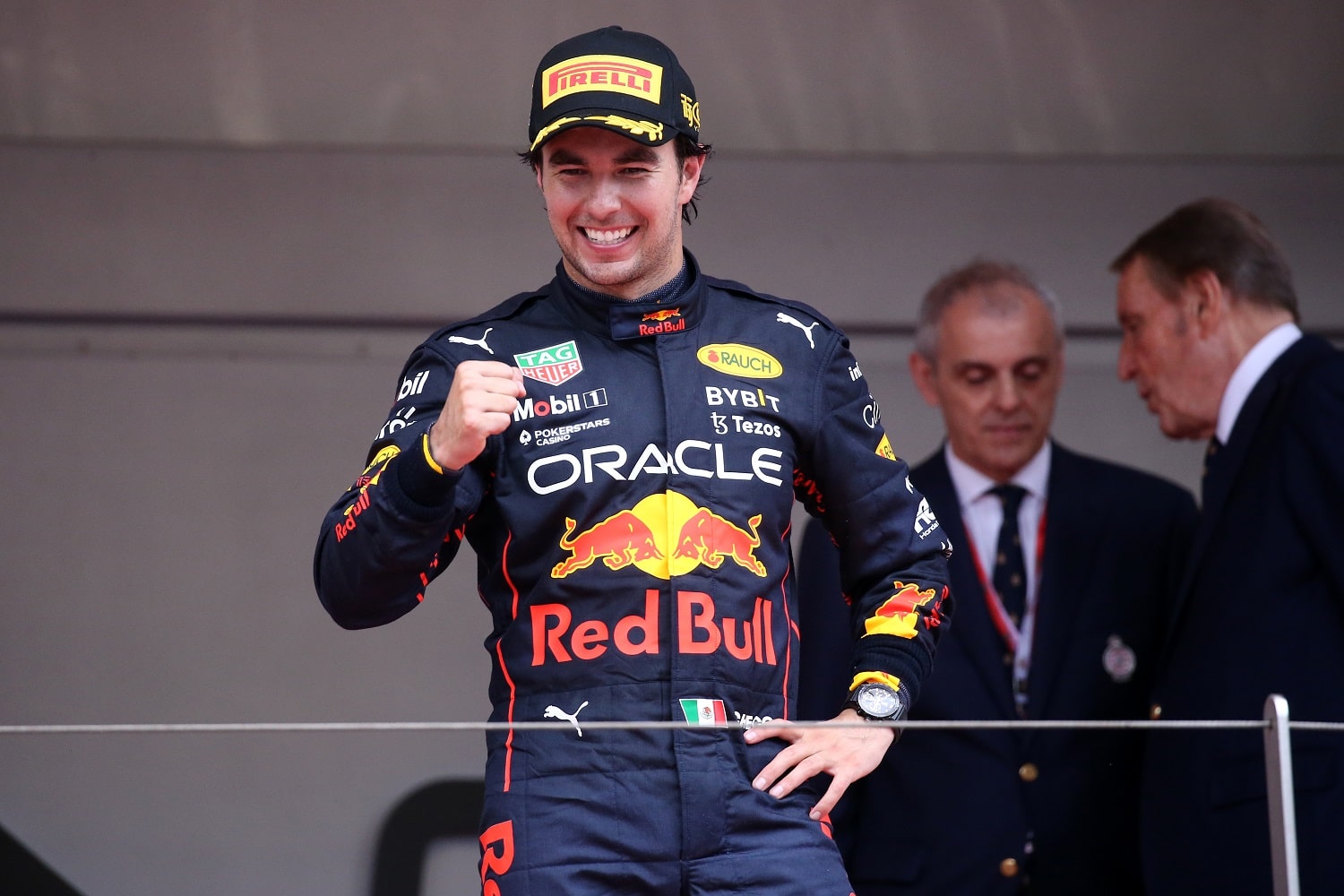 It took 190 appearances before Sergio Perez scored a Formula 1 victory, but the Red Bull driver has now stood at the top of the podium three times in his last 31 outings. His latest victory came Sunday in the rain-delayed Monaco Grand Prix, where Perez qualified third and then jumped Ferrari drivers Charles Leclerc and Carlos Sainz Jr. in pit stops.
Red Bull star and reigning World Drivers' Champion Max Verstappen leads with 125 points through seven races, and Perez has pulled to within six points of Leclerc (116) for second place.
"He's in this championship just as much as Max is," Red Bull principal Christian Horner said, according to Formula1.com. "The difference between the two of them is 15 points or so now – it's nothing – but it's a long way to go in this championship and we can see Ferrari have got a very fast car."
Horner's words ring somewhat hollow considering that he instructed Perez to relinquish the lead to Verstappen at the Spanish Grand Prix the previous weekend. That's not to say Red Bull doesn't value Perez in his second season with F1's new top team.
Red Bull has extended Sergio Perez's contract
Formula 1 standout Sergio Perez appeared to let the cat out of the bag during Sunday's podium ceremony at the Monaco Grand Prix when he commented to Red Bull boss Christian Horner that he had "signed too soon."
On Tuesday, Red Bull revealed a two-year contract extension that will take Perez through the 2024 season. The team didn't reveal the financial details, but the Racing News 365 website lists the driver's salary this season at $8 million. A good guess would be approximately $12 million a year on the extension.
The return on the investment would seem to be reliable. Perez scored five podium finishes and landed in the points in 16 of 22 races last year. This season, he has followed the DNF at Bahrain with six straight showings in the top four. That's a lot of points toward the all-important Constructors' Championship, which determines how Formula 1 allocates performance money to its teams at the end of the season.
"I am so proud to be a member of this team and I feel completely at home here now," Perez said, according to Motorsport. "We are working very well together and my relationship with Max, on and off the track, is definitely helping drive us forward even more."
Mercedes faces decisions ahead
Max Verstappen signed a long-term extension in the offseason. Coupled with Sergio Perez's extension, Red Bull has locked in its lineup through at least 2024. Similarly, Ferrari has commitments with Charles Leclerc and Carlos Sainz Jr. for that long.
It's a good situation for the two organizations currently atop the Constructors' Championship standings. Eight-time defending champion Mercedes isn't so fortunate.
George Russell and Lewis Hamilton are both signed through the end of next season, but they are headed toward decidedly different futures. Russell is the man Mercedes intends to build around as seven-time Formula 1 champion Hamilton moves closer to retirement. That retirement is likely to come at the end of the current season, especially if Mercedes can't solve the performance issues on its new generation of cars.
Mercedes will get a deal done with Russell but will have to pay a premium to do so, even though he is winless and owns just three podium finishes in 67 races. While Sergio Perez likely was not on the Mercedes wish list as the heir to Hamilton's car, the team now has one less option to choose from if Hamilton does retire at the end of the season.
All stats courtesy of Racing Reference.
Like Sportscasting on Facebook. Follow us on Twitter @sportscasting19 and subscribe to our YouTube channel.