Red Sox and Yankees Bore Baseball Fans to Tears for 19 Innings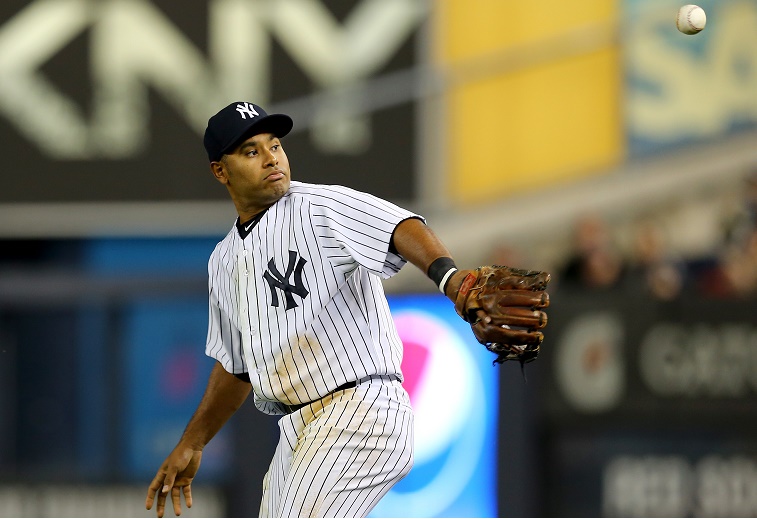 If this is "the greatest rivalry in Major League Baseball," we have a problem. On April 10, the Boston Red Sox and New York Yankees managed to string together one of the longest, most boring games a baseball fan could watch in a contest that took 19 innings and over seven hours to complete. Fans of breathtaking defense, dramatic home runs, and power pitching had few things to cheer about this Friday night at the Stadium. For those who like sac flies, passed balls, baserunning mistakes, popups, and lots of groundouts, you were in baseball heaven. But we'll say it again: MLB can do better than this rivalry in 2015.
To get the framing out of the way, Boston won the game with a sacrifice fly from Mookie Betts in the top of the 19th that gave the club a 6-5 lead it held through the Yankees half of the inning. Xander Bogaerts had gone to third base after a John Ryan Murphy passed ball allowed the go-ahead run to advance. (If you don't recognize any of these names, few could blame you.)
The most drama came in the ninth and 16th innings, when Chase Headley and Mark Teixeira, respectively, tied the game with solo home runs, Teixeira's following a David Ortiz home run in the top half. Neither Nathan Eovaldi (Yankees) nor Wade Miley (Boston) impressed much in their first starts for their new teams. On the topic of star power, the sort of thing that has defined Yankees-Red Sox games for a generation, there were few of the usual suspects, save Ortiz.
In an apparent bid to create drama where little existed, Ortiz ran in slow motion around the base paths before doing his trademark skyward salute at home plate after his home run put the Red Sox ahead in the 16th. Whether Ortiz was wondering how to open his next editorial for The Player's Tribune or trying to milk his shining moment in an otherwise poor game (3 SO, 5 LOB), no one can be sure. Either way, the hit proved futile when Teixeira evened the count minutes later.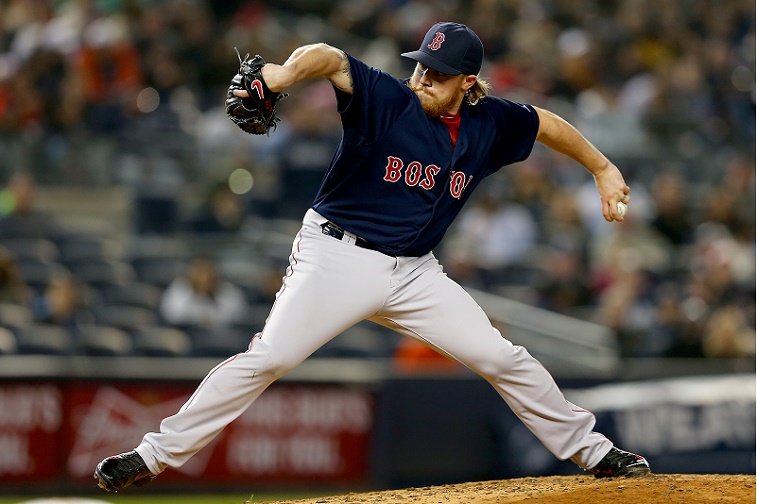 To simplify matters, here is an abbreviated list of tedious tidbits from a game that lasted seven hours, five minutes:
Red Sox 1B Mike Napoli set the futility mark for the night with an 0-for-8, 4 SO performance.
Other than Headley's bottom-of-the-ninth heroics, the Yankees 3B was 1-for-7 with a game-high 7 LOB.
Rookie "sensation" Betts was 1-for-8 with four strikeouts that came in the ninth, 13th, 15th, and 17th innings.
The hard-throwing Eovaldi threw nearly every pitch in the middle of the plate and managed to strike out just one batter (Ortiz).
Out of 18 total hits, Boston's vaunted offense delivered 16 singles and just two extra-base hits with 35 LOB.
Brett Gardner, the Yankees' speedy LF, was picked off first and thrown out trying to steal second.
Hanley Ramirez was thrown out by 15 feet trying to advance to third base.
Yankees middle IF Didi Gregorius and Stephen Drew went a combined 2-for-16. Neither had an average above .154 by game's end.
While the actual game time was 6:49, a 15-minute power outage in Yankee Stadium's left field lights pushed the mark over seven hours.
Baseball fans endure many tedious moments over the course of a season. Until the Yankees and Red Sox improve their rosters and the quality of their play, we suggest putting the spotlight on some other contests when national broadcasts are up for grabs. Major League Baseball has better action to offer in 2015.