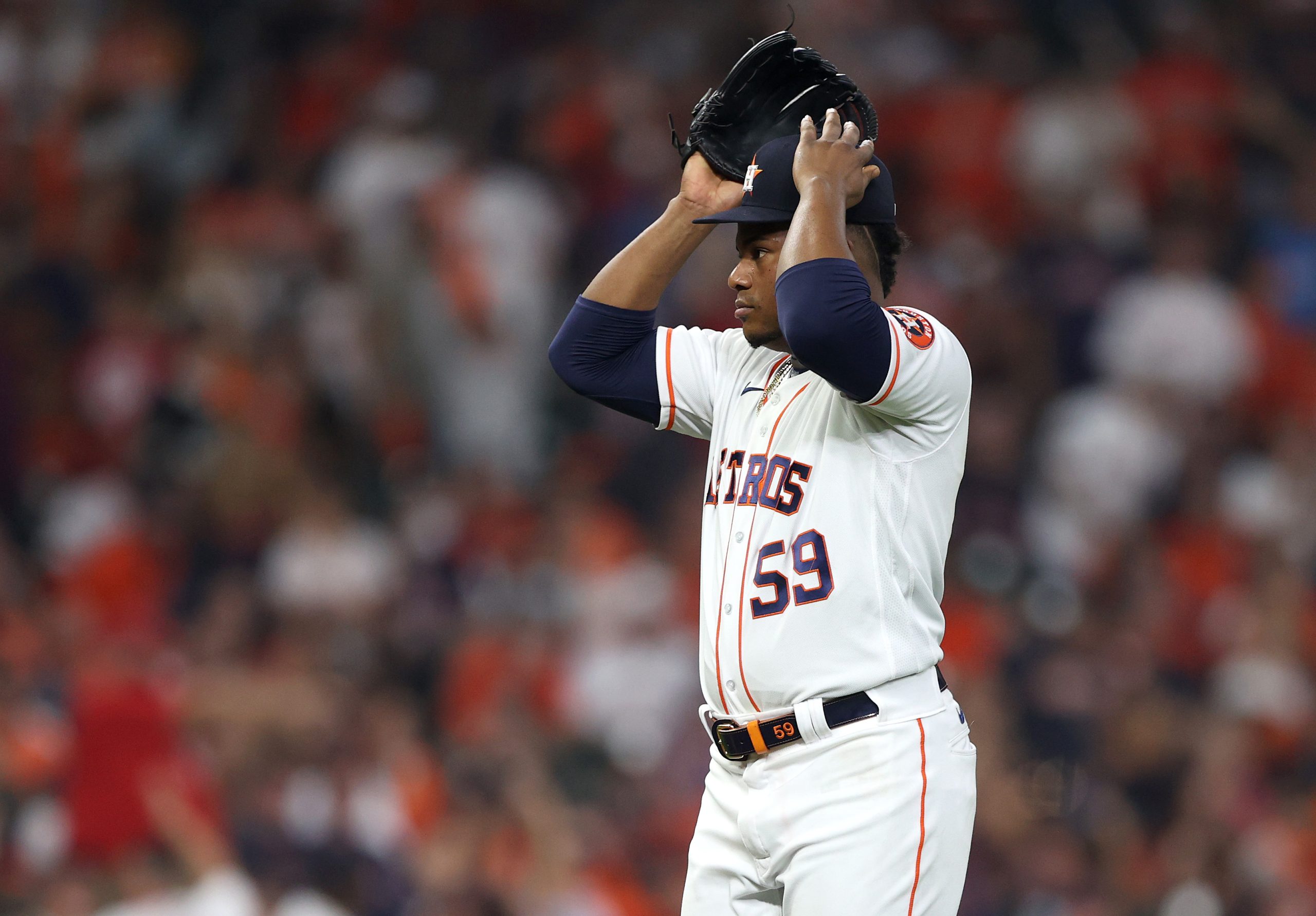 As the Red Sox and Astros Prep for Game 6, Cheating Has Become a Hot Topic in Boston
As the Boston Red Sox and Houston Astros prepare for Game 6, talk of cheating has made its way among Boston fans and media members.
The Houston Astros have to know this comes with the territory. When a team gets nailed for cheating as the Astros did on their way to winning the 2017 World Series, accusations will pop up. The players showed zero remorse. Not one was suspended despite banging on trash cans and using a video camera to relay messages to their hitters.
Now that the Astros are one win from returning to the World Series and all that cheating talk is popping up again. Boston Red Sox fans and Boston media are implying the Astros may be up to their old tricks again. Do they have a point?
The Astros players took a lot of heat for their actions in 2017 but served no punishment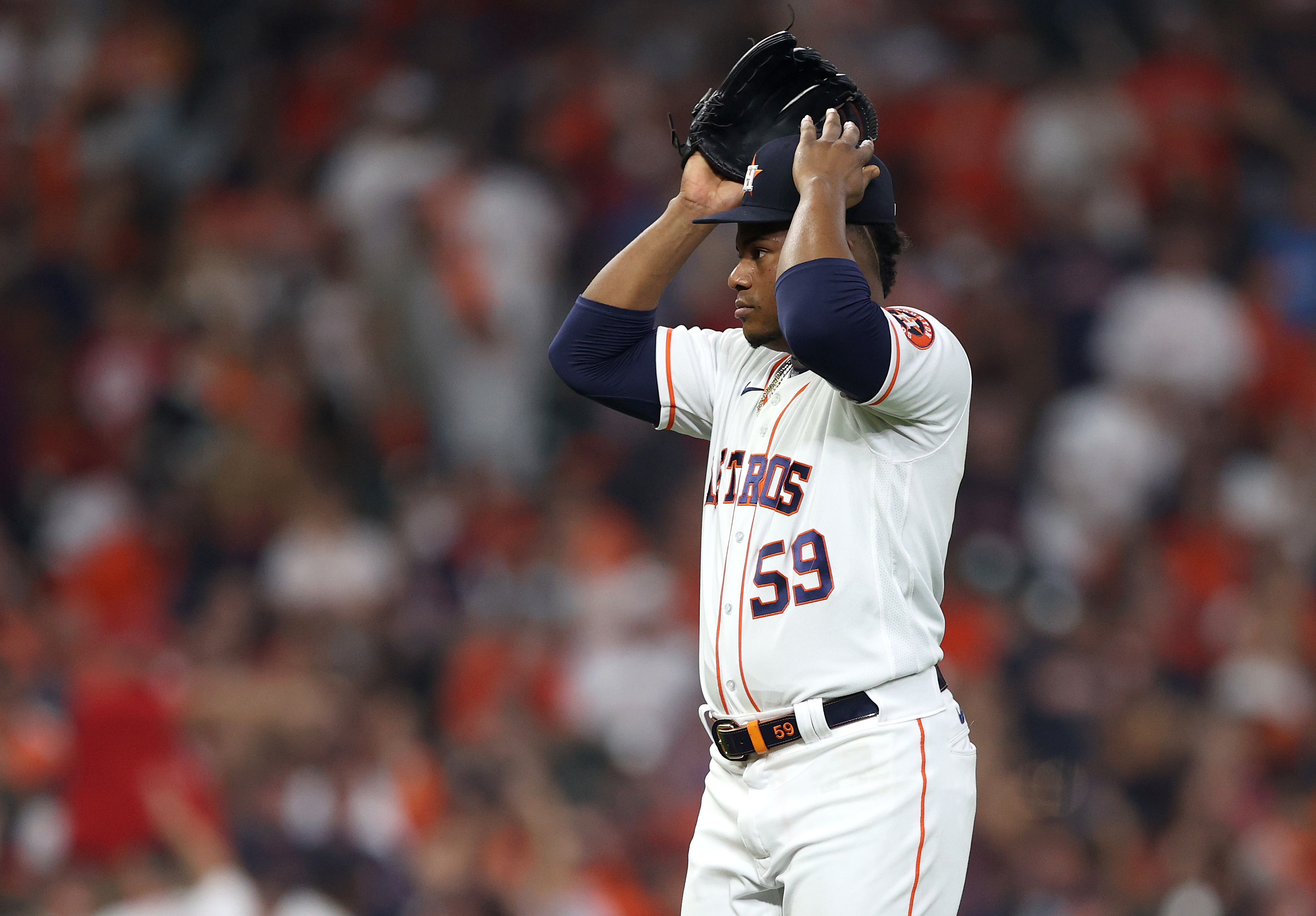 Astros players never paid the price for their actions during their run to the 2017 World Series title. Houston general manager Jeff Luhnow, who said he had no knowledge of the cheating, and manager A.J. Hinch were fired.
"It was bad. It shouldn't have happened," Luhnow said after his firing, according to USA Today. "Our team broke the rules. And I'm sure there was some advantage gained from breaking the rules.
"But, unfortunately, had I known about it, I would have stopped it. Nobody came to me and told me it was going on, and I just didn't know."
As for the players? There was no punishment at all.
"I understand when people say the players should've been punished," MLB commissioner Rob Manfred said, according to the New York Daily News. "I understand why they feel that way. If I was in a world where I could've found all the facts without granting immunity, I would've done that."
Is there cheating still going on in the Red Sox/Astros series?
The Red Sox could certainly be questioned as well. Manager Alex Cora was right in the middle of the Astros cheating scandal when he was the team's bench coach. According to Sports Illustrated, Manfred barred him from the 2020 season for being among those who "originated and executed" the cheating plan. He is now back as the Red Sox manager, while Hinch has returned as manager of the Detroit Tigers.
Now that the Red Sox and Astros are battling for a berth in the 2021 World Series, it's only fitting the cheating talk is heating up. Maybe Sox fans are grasping at straws here, but there have been multiple accusations in the series that the Astros are, well, doing Astros-like things. Again, when you've been caught and got away with it, it's quite possible the players are at it again.
Boston fans and radio broadcasters were highly suspicious of Astros pitcher Framber Valdez in Game 5 as he held the Sox hitless through four innings. Red Sox radio announcer Will Flemming made a point to say that every time Valdez got a new ball — every time — he touched his left temple. Flemming's comments hinted that Valdez may have been using an illegal substance on the baseball.
Sox fans have also hinted the Astros have turned in their trash cans, exchanging them for whistles. The hashtag #Whistlegate has been floated around social media, implying the Astros used whistling to relay messages to their hitters. It sounds like a reach, but with the Astros around, you never know.
Houston fans even accused the Sox of cheating earlier in the series
Some Astros fans turned the tables on the Red Sox, accusing them of using some bizarre tactic to gain an edge. That theory was quickly debunked, however.
Wednesday's Game 5 had a brief stoppage in plan when it was noticed there was a light shining from out in center field.
It was actually Cora, who brought it to the attention of the umpires.
"I know that Alex Cora had said something about the light out in center, and then he came over to me and said it really wasn't a light," Astros manager Dusty Baker told The Houston Chronicle. "It wasn't in anybody's eyes or point of vision or distraction. It was some reflective tape that somebody had put out there and looked like a light shining off the lights. I didn't really see it. I didn't have the angle to see it."
It's more than likely there hasn't been any cheating going on in the series, but when the Astros are involved, one always has to wonder.