Red Sox Legend David Ortiz Rips the New York Yankees' Cultural Problems Amid Ex-Rival's World Series Drought: 'They Need New Chemistry'
Article Highlights:
Boston Red Sox legend David Ortiz says the New York Yankees have cultural and chemistry issues
Ortiz may be onto something given the Yankees' personalities and lack of discipline
Don't expect much to change in New York going forward
Boston Red Sox legend David Ortiz takes no joy in seeing the New York Yankees go 12 years without even reaching the World Series.
Well, maybe the three-time World Series champion is somewhat pleased to see close friend Alex Rodriguez's former team constantly come up short in the postseason. Still, Ortiz was kind enough to offer the Yankees some advice, and it has nothing to do with opening their checkbooks this winter.
David Ortiz ripped the New York Yankees' culture in a recent interview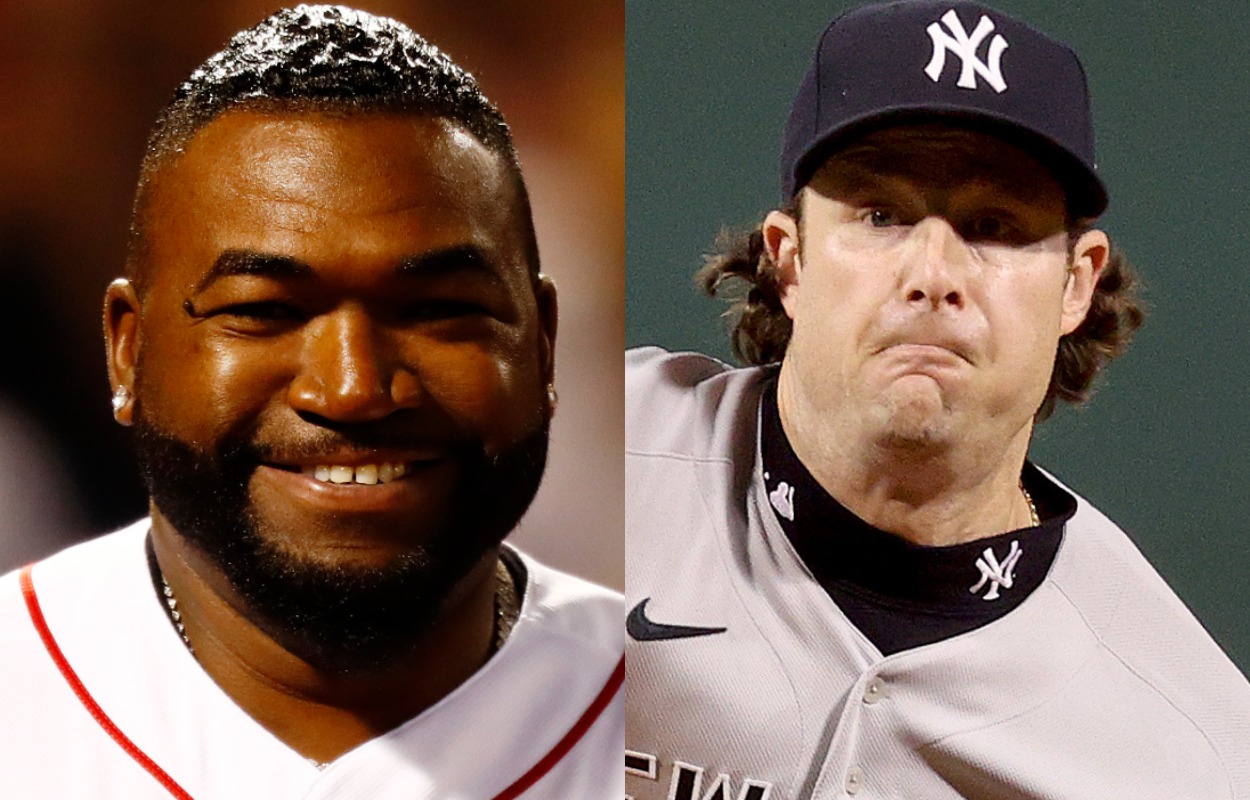 Months before the Yankees' 2021 season ended with a Wild-Card Game loss to the Red Sox, those who watched the Bronx Bombers all season knew change was impending. Although the team retained general manager Brian Cashman and manager Aaron Boone, the Yankees are expected to pursue big-name players, including Houston Astros shortstop Carlos Correa, during the offseason.
That's not what Ortiz wants to see, and not because of any negative impact it'd have on the Red Sox. In a recent interview with the New York Post, the 10-time All-Star said the Yankees have systemic problems beyond who's batting where in the lineup.
"They don't need more players. They need new chemistry. They got the talent. But the chemistry comes from the talent. If you have no chemistry you can have the best talent, and you're not going to win."

David Ortiz
Don't discredit Ortiz's analysis because he played for the Red Sox. Keep in mind that he won championships on a 2004 club that embraced itself as "idiots" and the 2013 team that rallied around Boston after a domestic terrorist attack at that year's marathon.
The Yankees' recent off-field problems hint Ortiz is onto something
Let's play devil's advocate and assume Ortiz is 99.9% correct about chemistry holding the Yankees back. We'll leave the 0.01% for any of Gary Sanchez's errors behind the plate.
Speaking of Sanchez, he's an excellent example of the Yankees' potential cultural issues. He and infielder Gleyber Torres each have a habit of not running out ground balls or making careless errors in the field. The Yankees' previous manager, Joe Girardi, benched Sanchez in 2017 following a series of passed balls.
Boone, conversely, has avoided punishing either player. After he removed Torres in the eighth inning of a September 2021 game against the Baltimore Orioles, the former third baseman defended his decision to start the two-time All-Star a day later.
"I talked to [Torres] after the game last night, and we'll kind of leave it at that," Boone told reporters. "It's not something that I'm planning on doing necessarily. There were things that came up in the last game night, that I felt it was necessary to get him out of there last night."
Sanchez and Torres aren't the only ones who lend credence to Ortiz's point. NJ.com reported Yankees ace Gerrit Cole got in veteran outfielder Brett Gardner's face when the latter wore pine tar on his hat earlier this year. Gardner, the longest-tenured active Yankee, attempted to make Cole laugh after Major League Baseball banned substances, which the four-time All-Star allegedly used.
Cole reportedly apologized to Gardner a day later, and both sides moved on. NJ.com also reported Yankees outfielder Joey Gallo, a midseason acquisition, had a picky pregame dressing routine.
"Me: Literally gets dressed. Media: Yup, that's why he sucks," Gallo, who hit .160 and struck out 88 times in 58 games with the Yankees, tweeted in response.
The Yankees appear content moving forward with the same issues
Luckily for Ortiz and the Red Sox, the Yankees appear content moving forward with the same nucleus and same issues. Boone will return in 2022 for his fifth season as manager, and Cashman, the Yankees' general manager since 1998, is going nowhere.
We can sit here and say the Yankees should sign Correa or sign Max Scherzer to anchor the rotation or trade Sanchez for a chicken that can't lay any eggs. The reality of the situation is the Yankees, a team that hasn't finished with a losing record since 1992, are stuck in neutral because they're comfortable keeping the status quo.
If Torres doesn't run out a ground ball in 2022, he knows he'll be in the lineup a day later. Cole and his $324 million contract are safe even with his habit of disappearing in big games.
We live in a world where the Tampa Bay Rays, a franchise seriously considering splitting home games between Florida and Canada, are a more consistent and reliable contender than the Yankees. Modern baseball is strange.
Like Sportscasting on Facebook. Follow us on Twitter @sportscasting19.
RELATED: David Ortiz Says His Close Bond With Alex Rodriguez Predates Their Red Sox-Yankees Days: 'I Don't Like to See People Struggle'