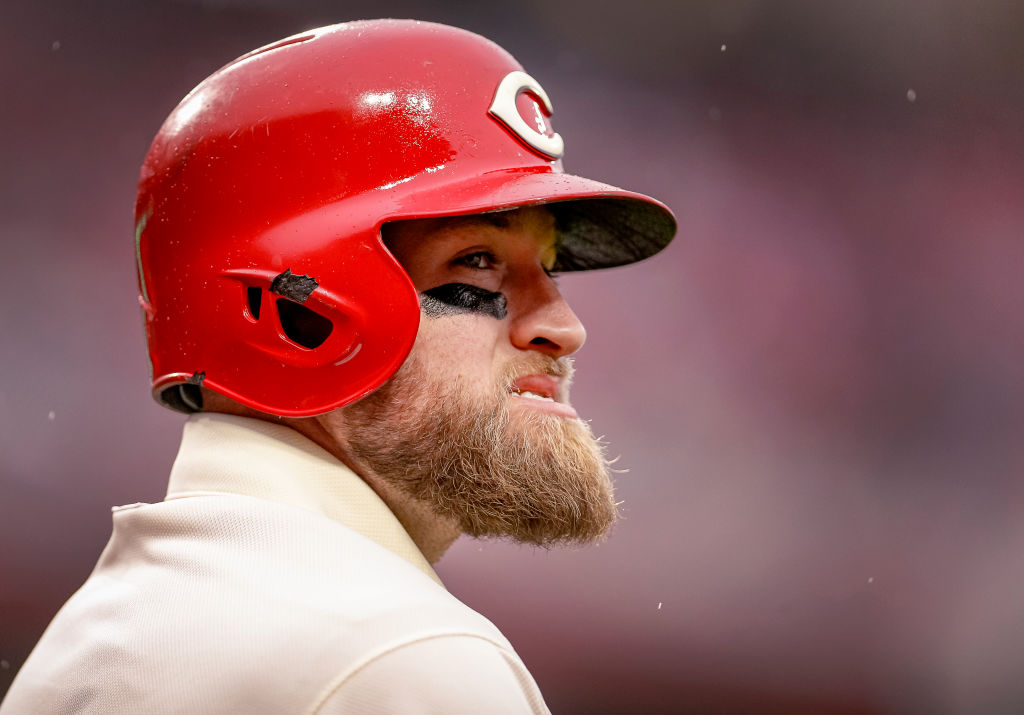 Reds Catcher Tucker Barnhart Went off on Cincinnatians
Cincinnati Reds catcher Tucker Barnhart wants to play some baseball. He certainly let some Cincinnatians know that over the weekend.
With the coronavirus pandemic taking away sports for the time being, many athletes want to do anything they can to get back to work. This is especially the case with Cincinnati Reds catcher Tucker Barnhart as he and his team have high hopes for this season. Barnhart made sure his voice was heard this weekend.
Tucker Barnhart has been a consistently good catcher for the Cincinnati Reds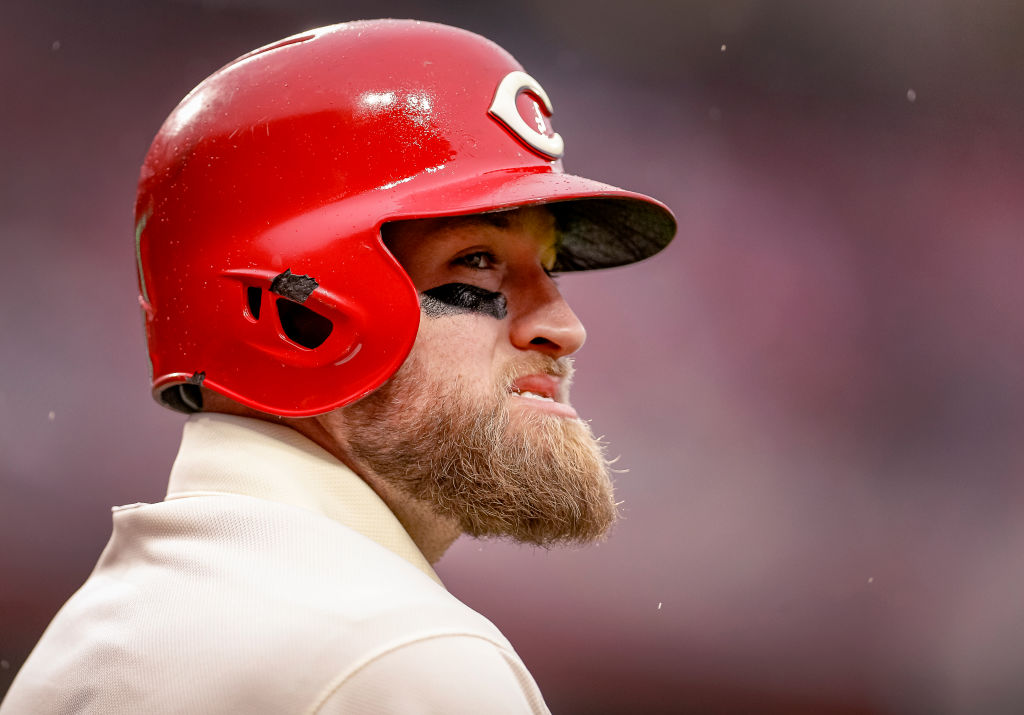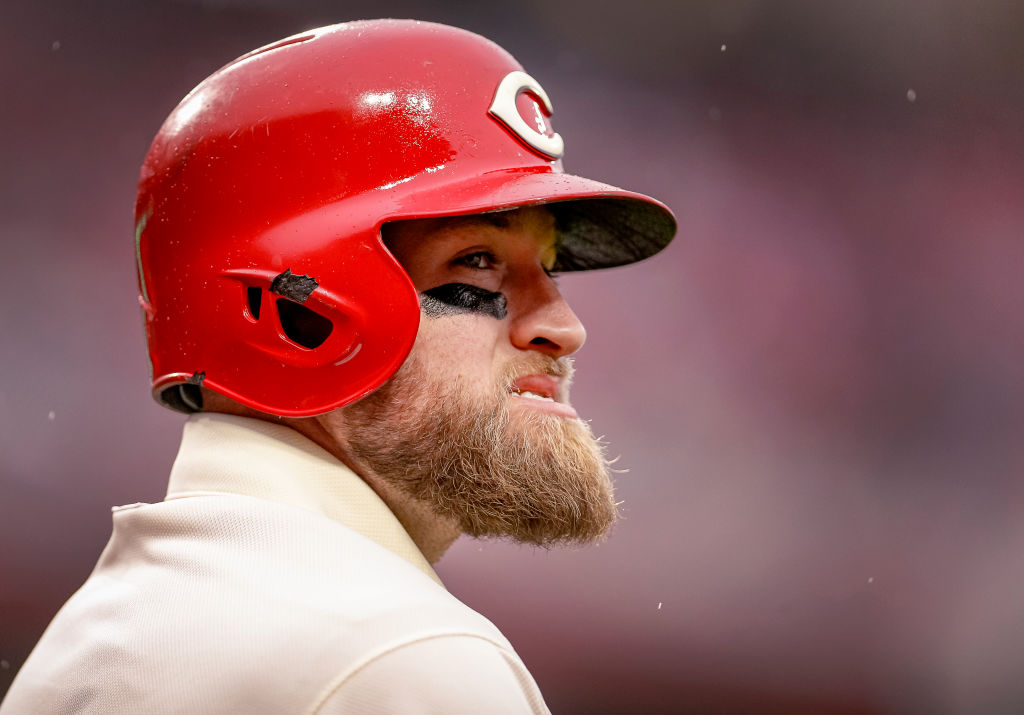 Tucker Barnhart first started playing a good chunk of games for the Reds in 2015 after playing 21 games in 2014. Then he became the Cincinnati Reds' regular catcher in 2016. His bat has been okay through the years. His best season at the plate came in 2017 as he had a .270 batting average and 44 RBIs.
However, Barnhart has been one of the best catchers behind the plate over the past few seasons. Barnhart has only had over two errors while playing catcher in a season once since 2014. Additionally, it has always been difficult to steal on him. In 2017, Barnhart even led the entire National League with a 43.8% caught-stealing percentage. This helped Barnhart win an NL Gold Glove award that season.
2020 sports seasons are questionable to return because of COVID-19
COVID-19 has hit the sports world like nothing ever has before. After Utah Jazz center Rudy Gobert tested positive for COVID-19 on March 11, the NBA suspended its season. Then shortly after that, the NCAA canceled its college basketball tournaments in addition to canceling remaining winter and spring sports championships. The MLB then canceled the rest of spring training and suspended all operations. Then on March 24, the International Olympic Committee postponed the 2020 Olympics.
There have also been several athletes and coaches to test positive for COVID-19. This includes Brooklyn Nets star Kevin Durant, New Orleans Saints head coach Sean Payton, Utah Jazz star Donovan Mitchell, Boston Celtics player Marcus Smart, and New York Knicks owner James Dolan. Additionally, former Saints kicker Tom Dempsey died on Saturday after battling it.
Clearly, this has been something athletes want to be taken seriously, not only so they can get back to work but just for the health of their friends and family.
Barnhart goes off on Cincinnatians 
On Friday morning, ABC News tweeted out a story about how Google is launching a tool to track people's movements. This will allow health officials, "to check whether their communities are abiding by social-distancing measures."
Tricia Macke, an anchor at Cincinnati's FOX19, responded to the tweet on Saturday, asking her followers if this was an overstep by Google and health officials. This led to a Twitter account tweeting a photo of groups of people hanging out on the sidewalks and streets in Cincinnati's Over-the-Rhine neighborhood.
Barnhart – who recently bought dinner for more than 40 Cincinnati families – did not like what he saw in that photo. He responded by saying that he is trying to take care of his family and play some baseball this summer, so people need to get in their houses. He also said that seeing the photo of them out on the streets and sidewalks makes him sick.
You can see the entire tweet by clicking here (NSFW).
While there are people not taking the pandemic seriously, as shown in the photo, many people are supportive of Barnhart as his tweet had over 4,800 likes by Sunday afternoon. 
Barnhart and many other athletes want to get back to work. They also want to keep their families safe. Hopefully, they will be playing their respective sports soon. This will not be the case, though, if people continue to not take the virus seriously. Maybe Barnhart and others can use their voices and their large followings to make a difference and get people inside.