Reds Pitcher Trevor Bauer Just Sent a Stern Message to the MLB and the MLB Network
One of the hottest pitchers in baseball so far this season has been Trevor Bauer of the Cincinnati Reds. He has also been known for speaking his mind throughout the years. Recently, while in the midst of a great season, Bauer took some time to call out the MLB, the MLB Network, and some hosts on the MLB Network.
Trevor Bauer became a star for the Cleveland Indians
The Arizona Diamondbacks selected Bauer in the first round of the 2011 MLB draft, and, after he appeared in four games at the major league level in 2012, the Diamondbacks traded Bauer to the Cleveland Indians prior to the 2013 season.
He then pitched in four games for the Indians in 2013 before becoming a key piece of their starting rotation in 2014. Bauer had some decent years in 2014 and 2015, going 5-8 and 11-12, but he had a nice record in 2016 as he went 12-8. Bauer also had a 4.26 ERA that year, and the Indians were very good as a team. 
Cleveland went 94-67 in 2016 and ultimately reached the World Series before losing to the Chicago Cubs in seven games.
Bauer then had a 17-9 record in 2017 with a 4.19 ERA before having an excellent season in 2018. He ultimately earned his first All-Star selection that year as he had a 2.21 ERA and struck out 221 batters.
The Indians then traded Bauer to the Reds during the 2019 season.
He is having an excellent season for the Cincinnati Reds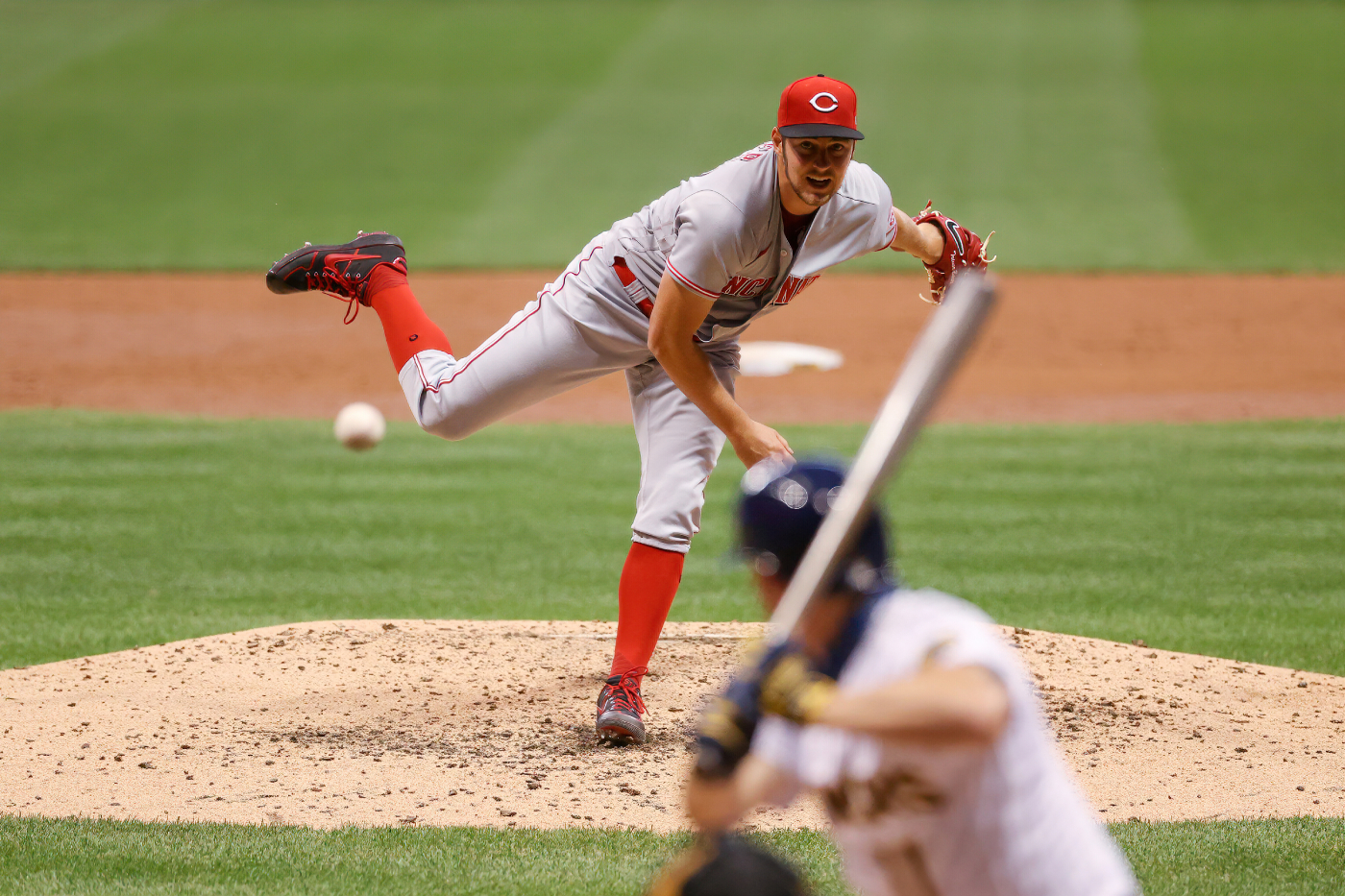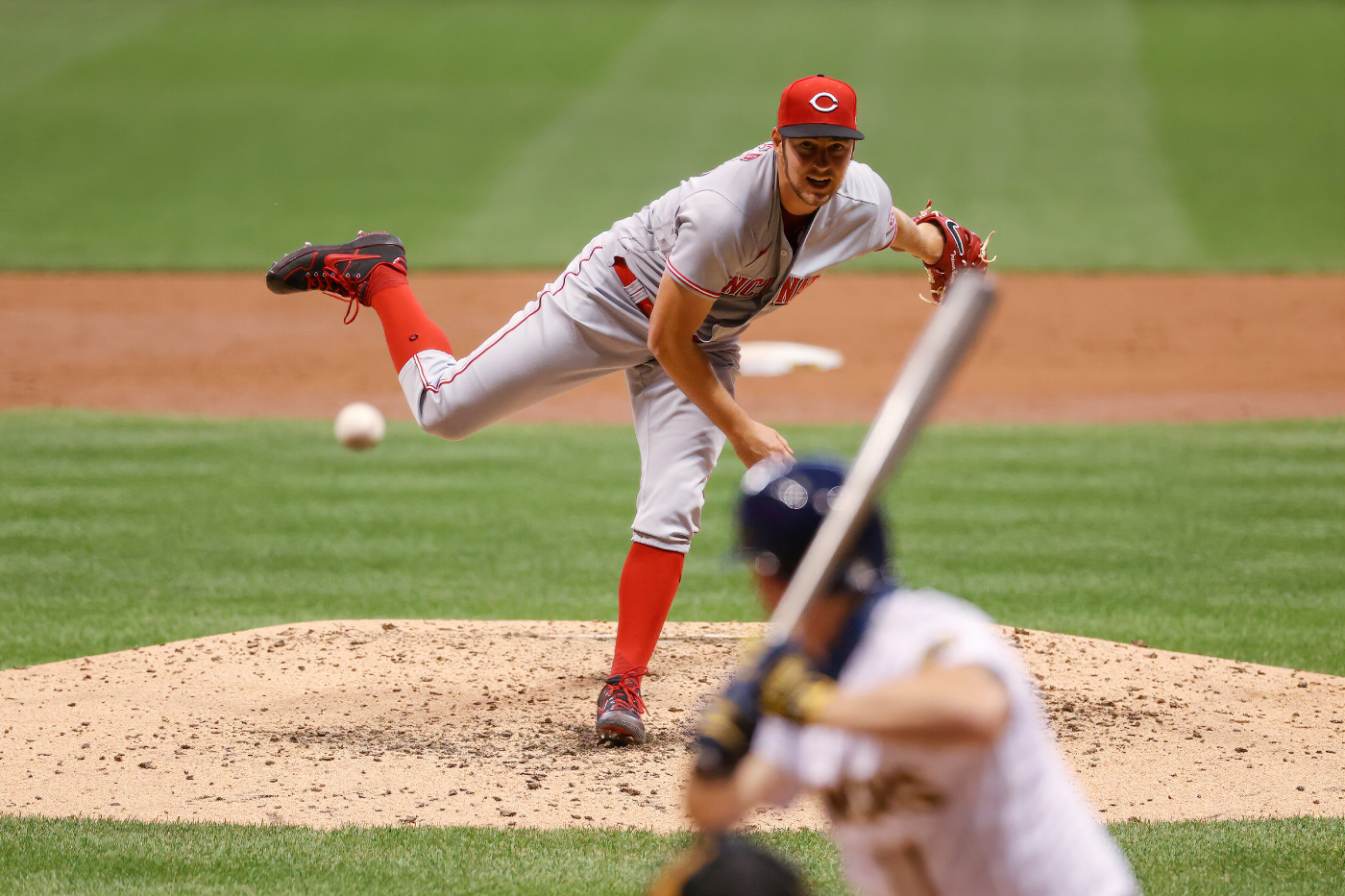 Bauer struggled for the Indians and Reds in 2019 as he went 11-13 and had a 4.48 ERA. However, so far, through his first three starts of the 2020 season, Bauer has been absolutely unhittable.
He is 2-0 so far with an NL-leading 0.93 ERA. He has also struck out 32 batters in those three starts, which is third in the entire MLB.
Bauer is an unrestricted free agent after this season, so his play is certainly warranting a new massive contract.
Trevor Bauer sent a stern message to the MLB and the MLB Network
Bauer's agent, Rachel Luba, tweeted out a video of the MLB Network show, High Heat. In the video, the show mentioned the top free-agent pitchers for the upcoming offseason and listed Robbie Ray of the Diamondbacks, James Paxton of the New York Yankees, and Marcus Stroman of the New York Mets.
Bauer was not mentioned
"You guys don't have to like him, but you can't exclude [Bauer] in that list," Luba tweeted.
Stroman opted out of the 2020 season, but Paxton has a 7.84 ERA this season, and Ray has a 10.59 ERA.
Bauer's career numbers are even comparable to, or better than, all three of these guys' numbers too. Stroman has a 51-47 career record with a 3.76 ERA; Paxton has a 56-33 career record with a 3.56 ERA, and Robbie Ray has a 48-48 career record with a 4.25 ERA. Bauer, on the other hand, has a 72-60 career record and a 3.99 ERA.
Luba also tweeted this, referring to the show's host, Chris "Mad Dog" Russo. "What's the hashtag again for when they say something stupid on the show? #ManBitesDog?"
Bauer then responded to Luba's tweet.
"This show: cry cry cry yell cry yell my job is harder than a professional athlete cry yell get facts wrong don't know what you're talking about be completely unprepared cry yell yell yell cry yell yell cry."
In a separate tweet, he added, "MLB: we have a marketing problem. MLB: owns Mlb network. MLB: lets Mlb network have shows hosted by people who hate baseball and the players. MLB: see! Marketing!"
Bauer certainly has a reason to be frustrated with the personalisties on the show. It will be interesting to see how he responds the next time he takes the mound for the Cincinnati Reds.
Stats courtesy of Baseball Reference