Redskins at Cowboys: 3 Things to Watch For on Monday Night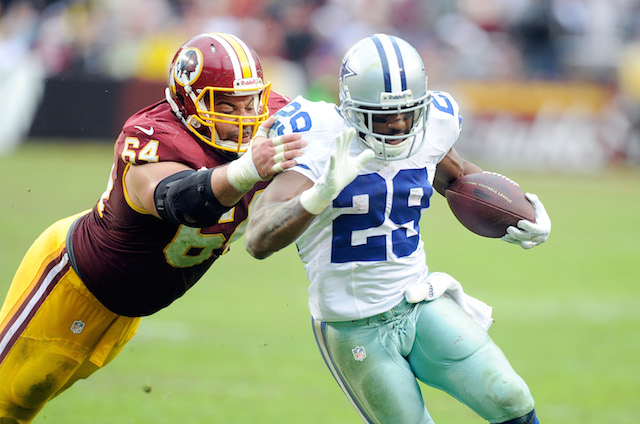 The Dallas Cowboys (6-1) are the hottest team in the NFC, and the Washington Redskins (2-5) are in the midst of another quarterback change. Odds makers have the Cowboys as 9.5-point favorites in this game, which is an unusually large point spread for a game between these NFC East division rivals. There are some intriguing matchups across the board in this game, so it wouldn't be surprising to see a much closer game than the point spread would suggest. But then again, DeMarco Murray may run wild and lead the Cowboys to a blowout. Here is a look at three things to watch for when the Dallas Cowboys host the Washington Redskins on Monday Night Football.
All statistics courtesy of Pro-Football-Reference.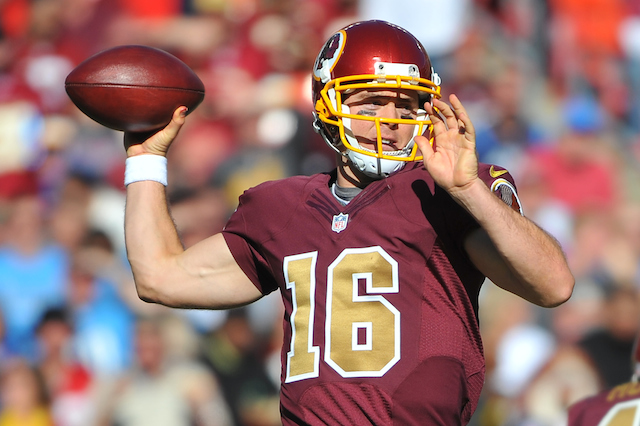 How will Colt McCoy perform in his first NFL start in 1,054 days?
If last week was any indication, McCoy has grown substantially since we last saw him as a starting NFL quarterback. He replaced Kirk Cousins at halftime of the Redskins game against the Tennessee Titans in Week 7 and was able lead Washington to a come from behind win with a clutch fourth quarter drive to set up a walk-off, game-winning field goal. He finished 11-12 for the game with 128 yards and a touchdown earning another start in Week 8. He will be facing a much stronger opponent this week in the Dallas Cowboys, and his play may be the determining factor in whether this game is competitive or a blowout.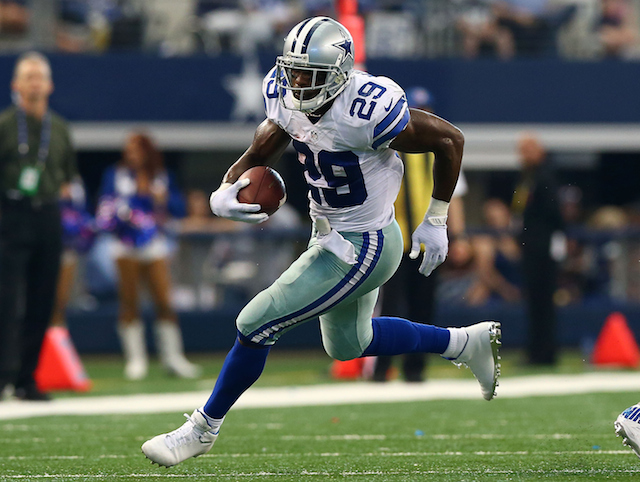 Can the Redskins slow down the Cowboys' NFL-best rushing attack? 
Despite their 2-5 record, the Redskins have actually played pretty well defensively in 2014, ranking seventh in the league in total defense. If they want to have a chance on Monday night, they will need to slow down DeMarco Murray, the league's leading rusher, and try to make Tony Romo beat them through the air. If the Cowboys are able to pound the football early, they will not only control the clock, but they will also force the Redskins to load up the box, which will open things up in the secondary for Dez Bryant, Terrance Williams, and Jason Witten to run wild. If they can force the game into Romo's hands early on, who knows what the outcome will be.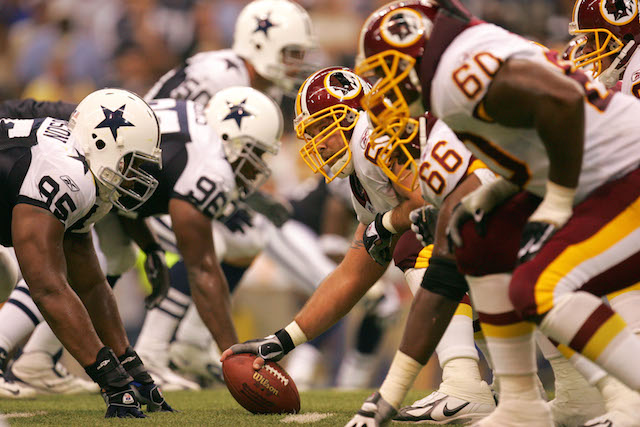 Will the rivalry factor keep this game close and respectable?
These two franchises have a long history of hatred towards each other. As we saw in Week 7 when the heavily favored New England Patriots hosted their bitter rival, the New York Jets, you can throw records out the door in NFL rivalry games. The Redskins are a talented team despite their 2-5 record and actually matchup quite well with the 6-1 Cowboys. Emotions will be running high leading into this game, and if Washington can get off to good start and contain DeMarco Murray, this game could have the makings of another classic Cowboys-Redskins rivalry game.