Redskins Rumors: Predicting Their 2016 Draft Picks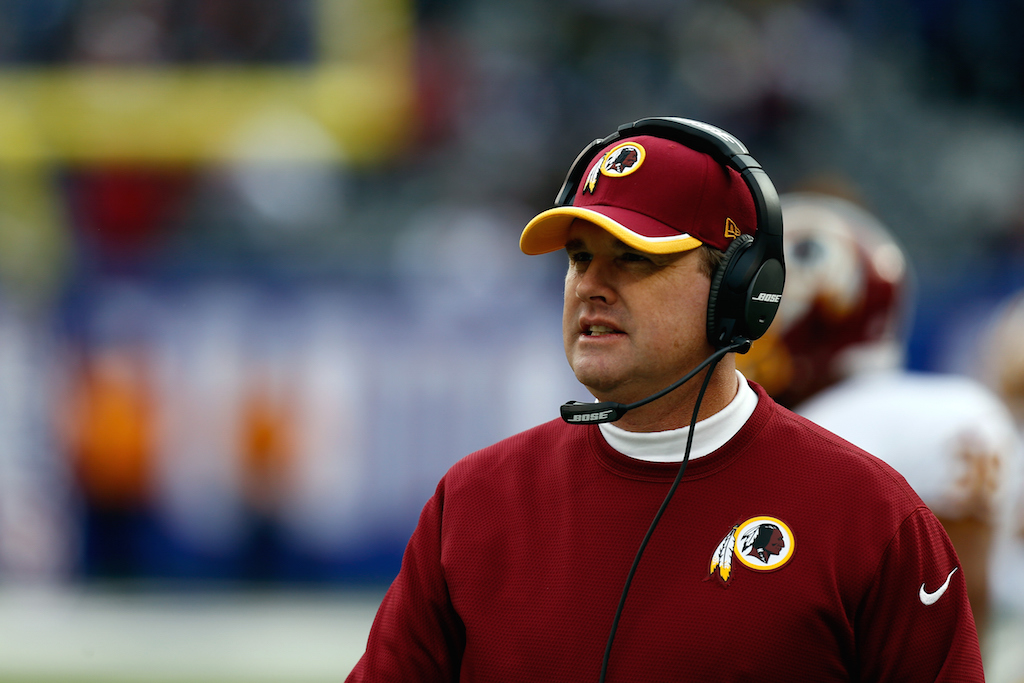 The Washington Redskins are coming off their first winning season since 2012, a year that saw them claim just their second NFC East division title in the last 16 years. That said, there are still many areas of improvement, and with the draft coming up later this month it's a prime opportunity for them to fill some of those needs. Here's what the Redskins could do with their 2016 draft picks.
First round, 21st overall pick: Andrew Billings, DT, Baylor
The Redskins' biggest need is on the defensive side of the ball among their front seven, which makes selecting former Baylor defensive tackle Andrew Billings the right choice at the 21st overall pick. Billings would immediately step in and fill the void left by Terrance Knighton. He's a bruising force who has been phenomenal over the last two seasons at Baylor, showing his brute strength and ability to constantly disrupt the running game.
In 2015, Billings was named the Big 12 co-Defensive Player of the Year after leading his team with 15 tackles for loss and tying the team lead with 5.5 sacks. His strength combined with his quickness have made him a promising prospect who could be a staple on Washington's defensive line, which often employs even and odd fronts. Billings isn't an elite talent just yet, but he can already be a playmaker in the NFL at the nose tackle position.
Second round, 53rd overall pick: Nick Martin, C, Notre Dame
With the Redskins reportedly believing that center Kory Lichtensteiger isn't the long-term answer at his position, taking former Notre Dame center Nick Martin would be the ideal selection in the second round. Martin was a three-year starter during his collegiate career and a solid factor in both pass protection and run blocking.
He demonstrated great leadership as well as the intelligence needed to recognize defensive packages and knowledge pass protection calls. He was also a versatile offensive lineman playing at both center and guard. Although a season-ending knee injury in 2013 might have resulted in some lost athleticism, Martin is still a solid all-around prospect who could be the long-term solution that the Redskins need.
Third round, 84th overall pick: Maurice Canady, CB, Virginia
Washington has become particularly thin in terms of talent in their defensive backs — specifically at cornerback, making it one of the team's bigger needs. Former Virginia cornerback Maurice Canady could be a nice fit for the Redskins in the third round. At 6-foot-2 and 193 pounds, he possesses above-average size at the position as well as long arms that helped him make 18 pass breakups over his last two collegiate seasons.
Canady competes with instinct and play recognition that demonstrated his great work ethic in film sessions. He also shows fluidity and coordinated athleticism, which allow him to shadow opposing receivers at all spots on the field. With his skill and preferred body type, Canady has the ability to be a solid starter in the NFL.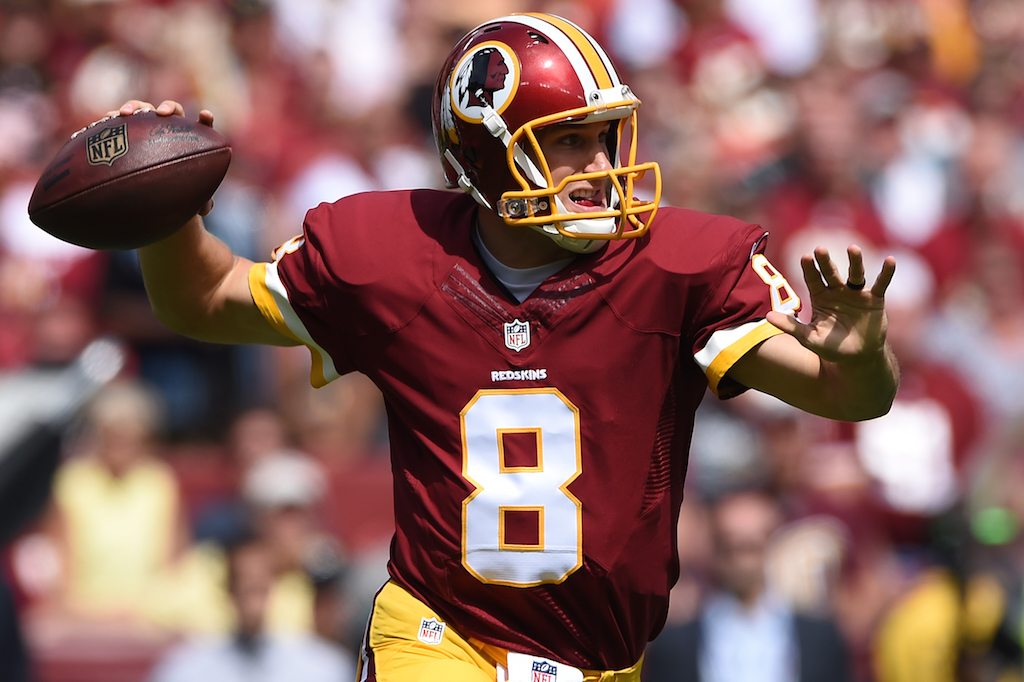 Fourth round, 120th overall pick: Malcolm Mitchell, WR, Georgia
The Redskins finally have a reliable quarterback in Kirk Cousins, which means they'll shift their focus to finding more targets in the passing game. Former Georgia wideout Malcolm Mitchell could be a viable option in the fourth round. He was a promising prospect in his first two seasons, making 85 catches for over 1,200 yards and eight touchdowns. All of that was put to a sudden halt after he suffered a torn ACL in the 2013 season opener.
However, Mitchell was able to bounce back in his last two seasons, putting together his best campaign last year, when he made 58 catches for 865 receiving yards and five touchdowns. He has the big-play ability as a vertical threat down the field along with a smoothness in route running that could make him a major asset. Mitchell also has strong hands to help him make difficult catches in traffic. He may not possess above-average speed, but the 24-year-old could be a steal in the middle of the draft.
Fifth Round, 158th overall pick: Blake Martinez, ILB, Stanford
A player who could help fill a need in their front seven is former Stanford middle linebacker Blake Martinez, who was a full-time starter in each of his final two seasons, compiling 100-plus tackles and at least six tackles for loss in each campaign. He was a 2015 First-Team All-Conference selection, making 138 tackles with 6.5 tackles for loss and six pass deflections.
Martinez has the physical build at 6-foot-2 and 237 pounds along with the instincts to make him a productive tackler. He's efficient against the run, maintaining control of his gap responsibility and displaying improvement in man coverage over the middle of the field.
However, there are concerns about whether or not his lack of true speed will allow him to excel at the next level, where the game has shifted toward looking for more dynamic players at the position. Nonetheless, Martinez's ability to be a factor against the run and tackling production could make him an impact player in the NFL.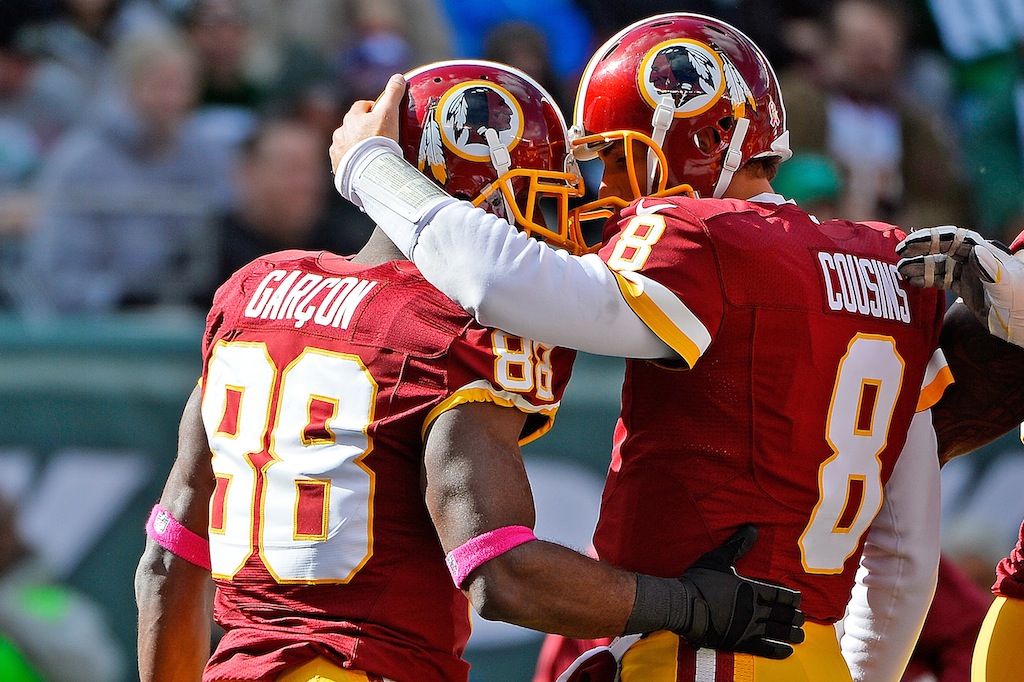 Sixth round, 187th overall pick: Antwaun Woods, DT, USC
A late draft target for the Redskins could be former USC defensive tackle Antwaun Woods, who had a productive four-year collegiate career. Although it took him three seasons to get a full-time starter spot, Woods produced in his senior campaign, recording 38.0 tackles, 6.0 tackles for loss, and 3.0 sacks that helped him earn a First-Team All-PAC-12 selection.
Woods is a hard worker who displayed improvement against the run his senior year. He doesn't possess the ideal size and ability, but he has quick burst in shorts area. His addition would bring some much-needed depth on the defensive line for the Redskins.
Seventh round, 232th overall pick: Keivarae Russell, CB, Notre Dame
If Washington is looking for more depth in secondary late in the draft, former Notre Dame cornerback Keivarae Russell could still be on the board in the seventh round. Russell made the transition to defensive back from running back and excelled early on, but he missed the entire 2014 season due an academic situation. Then, he went down late last year due to a broken leg.
Despite those concerns, he's an experienced cornerback who has the athleticism and speed to be a playmaker. Russell works well in coverage and has great route recognition. He can also anticipate and mirror routes in space that allow him to disrupt passes thrown his way. He shows versatility, playing both on the outside and in the slot in coverage. Russell has the potential to develop into an NFL starter down the road.
Seventh round, 242th overall pick: Daniel, WR, Braverman
During his three collegiate seasons at Western Michigan, wideout Daniel Braverman was a highly productive player. In 2015, his best campaign, he recorded 108 catches for 1,367 yards and 13 touchdowns. At 5-foot-10, Braverman lacks the ideal size, but his speed along with the ability to create space with foot quickness could make him an asset as a slot receiver at the next level.
He can make defenders miss while also be a red-zone threat because of his route running skill in short and intermediate throws. It's easy to overlook Braverman, but his work ethic and talent after the catch could make him a potentially reliable contributor early on in his NFL career.
Statistics courtesy of Pro-Football-Reference.com and ESPN.com.