Reggie Bush Believes the Packers Were Right in Drafting Jordan Love
Don't count longtime NFL running back Reggie Bush among those who hated the Jordan Love pick.
If anything, the former Heisman Trophy winner was all for the Green Bay Packers investing a first-round pick on the Utah State quarterback.
Although Reggie Bush is all too familiar with Aaron Rodgers' greatness, here's why Bush believed the Packers made the right move in drafting Jordan Love.
The Packers used a first-round pick on Utah State quarterback Jordan Love
RELATED: Aaron Rodgers Won't Fight Brett Favre's Fate
The Green Bay Packers surprised the football world by investing a first-round pick on Utah State quarterback Jordan Love in April. Green Bay had higher needs on their draft list and still have future Hall of Fame quarterback Aaron Rodgers behind center.
Financial reasons could keep Rodgers, 36, in Green Bay for three to four more years. Rodgers has publicly said he wants to play into his 40s.
Jordan Love doesn't turn 22 until November. The Packers haven't ruled out using him in certain packages, but it seems unlikely Love will see extended time outside of blowouts — barring an injury to Rodgers, of course.
The Packers selecting Love was met with near-universal criticism. CBS Sports awarded the Packers a 'D' grade, while Walter Football gave the team an even harsher grade: the dreaded "O'Brien."
An O'Brien on WalterFootball refers to the crazy moves Houston Texans coach and general manager Bill O'Brien has made.
In short, many weren't happy or understanding of the Packers' rationale. Reggie Bush isn't part of that club, though.
Former Heisman Trophy winner Reggie Bush loved the Packers' thinking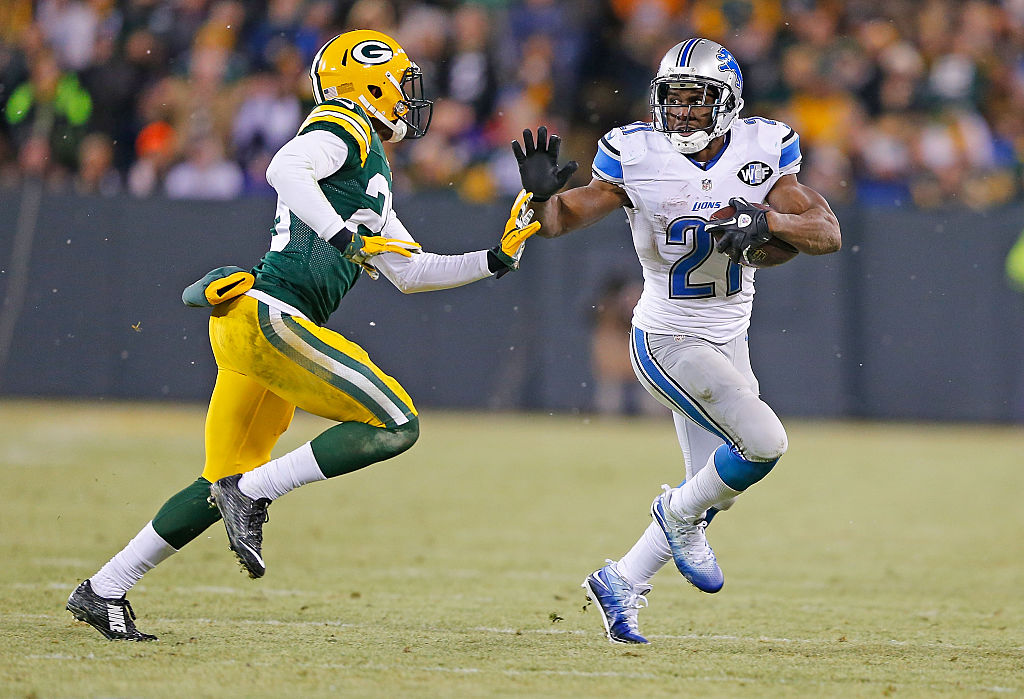 RELATED: How Much Money Did Reggie Bush Make in the NFL?
Reggie Bush played with one of the top college quarterbacks, Matt Leinart, in recent NCAA history. Bush spent his first five NFL seasons with future Hall of Fame quarterback Drew Brees.
Suffice to say, Reggie Bush knows what makes a good quarterback. Bush also knows that football is a business and the changes that come once new regimes, both coaches and executives, enter the building.
Green Bay hired Matt LaFleur as head coach after the 2018 season. LaFleur went 13-3 last season and the Packers reached the NFC Championship Game.
In a recent interview with Playboy, Reggie Bush defended the Packers' reasoning for drafting Jordan Love. Bush noted LaFleur's presence partly had to do with the pick.
"Everybody was like, 'How could they draft Jordan Love?' And I'm saying, 'Why would they not draft Jordan Love?' This is a new coach.

…

Jordan Love is also the culture of the game and of college football right now—everything's about dual-threat quarterbacks. That's the reason quarterbacks like Patrick Mahomes and Lamar Jackson are having a lot of success: because now you've got to be able to run too. You can't just sit in the pocket.
Will Jordan Love and Aaron Rodgers prove Reggie Bush right?
RELATED: Aaron Rodgers Surprisingly Respects Packers for Drafting Jordan Love
Reggie Bush believes Aaron Rodgers is among the greatest quarterbacks in NFL history. But every player is replaceable and the Packers realize that with Rodgers.
At 36 years old, Aaron Rodgers has solidified his place in NFL history. That is exactly why Bush felt the Packers needed to bring Rodgers' replacement in now.
Jordan Love is a young quarterback who Matt LaFleur can mentor and influence. The same can't be said for Rodgers, an older quarterback who has a prickly reputation.
All of that is Reggie Bush's perspective, and it's one he feels strongly about. Five years from now, Bush's comments could wind up featured on the Old Takes Exposed Twitter account.
But Reggie Bush didn't say Jordan Love is a better quarterback option than Aaron Rodgers. He said Love fits the game's current trends and what Matt LaFleur is trying to build in Green Bay.
Bush may have a point, and his reasoning certainly makes sense. The Packers can only hope the Jordan Love era, whenever it begins, is as productive as the Rodgers era was, if not more productive.