Reggie Wayne's Personal Standards Kept Him From Signing With the Lions
Longtime Colts star Reggie Wayne saw enough of the football business that he knew he likely wouldn't play in Indianapolis forever.
Three years after Peyton Manning parted ways with the Colts, Reggie Wayne's time in free agency came and he wanted to keep playing by any means necessary.
Well, almost. When the Detroit Lions offered Reggie Wayne a contract in 2015, he declined for one specific reason.
Reggie Wayne had a Hall of Fame-caliber career
For over a decade, Reggie Wayne was one of the NFL's most productive receivers. He didn't have the star power of a Randy Moss or Terrell Owens, but Wayne didn't need it, either.
The 30th overall pick in the 2001 NFL draft, Wayne entered the Colts' starting lineup on a full-time basis in 2003. From 2003-12, Wayne averaged 89 catches for 1,200 yards and seven touchdowns per season; he made six Pro Bowls and led the league with 1,510 receiving yards in 2007.
Wayne totaled 93 passes for 1,254 yards and nine touchdowns in 21 career playoff games. He won a Super Bowl with the Colts after the 2006 season.
Wayne is among the greatest players in Colts history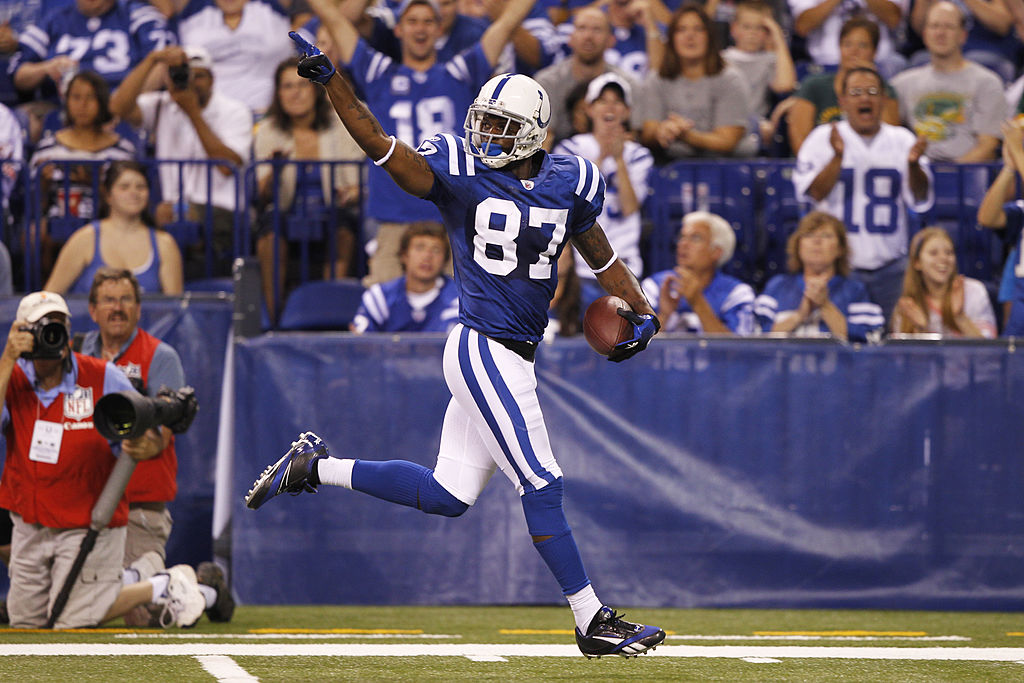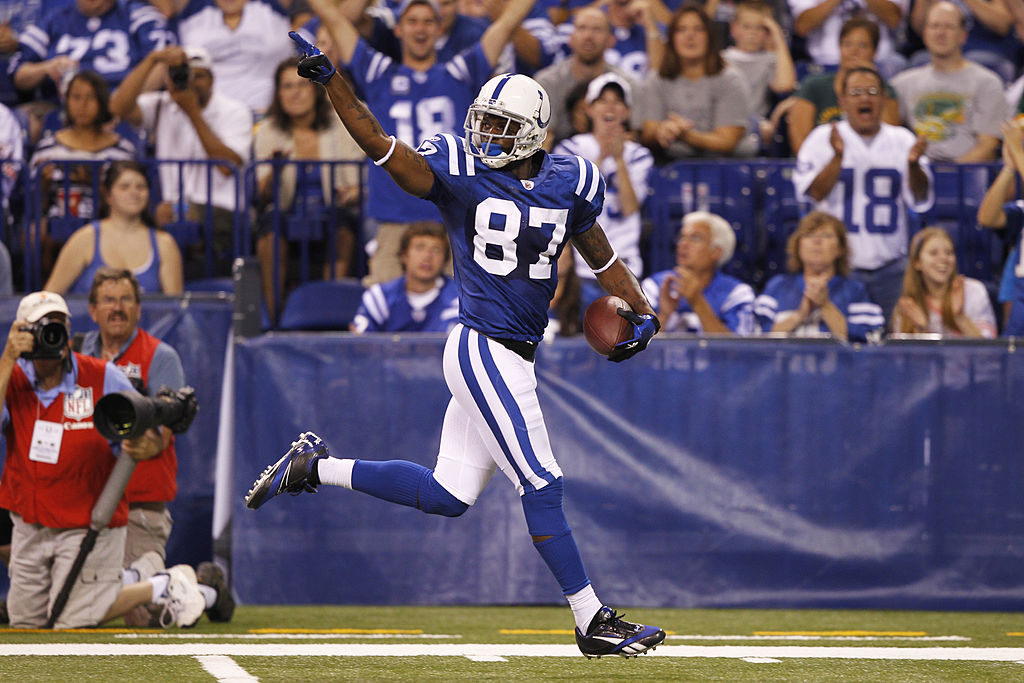 Although Reggie Wayne seemingly went underrated in the public eye — he only earned six Pro Bowl nods and one All-Pro selection — the final numbers reflected strongly on his time in Indianapolis.
Reggie Wayne is second on the Colts' all-time receiving list behind only former teammate Marvin Harrison. There's not a heavy gap between the two, either.
Harrison had 32 more catches and 235 receiving yards than Wayne. But Harrison caught 46 more touchdowns in 21 fewer games.
Pro-Football-Reference's Approximate Value system measures Reggie Wayne was worth 155 AV. That is third in Colts history behind Peyton Manning (219) and Harrison (161).
Wayne retired with a strong Hall of Fame case, though he may need some help to earn a bronze bust.
Reggie Wayne declined to play for the Lions for one key reason
Reggie Wayne earned over $65 million in his career, according to Spotrac. Entering the 2020 season, Wayne ranks 17th all-time and is just ahead of the likes of Roddy White, Michael Crabtree, and Dez Bryant.
Reggie Wayne had an opportunity to potentially add to his career earnings in the spring of 2015 when the Detroit Lions contacted him. In a recent interview with NFL Network host Dan Hellie on the "Hellipod" podcast, Wayne explained why he refused to sign with the Lions.
Simply put, Wayne believed the Lions offended him by requesting the 36-year-old work out before he signed a contract.
"I said, 'Work out? You the Detroit Lions. Wait. Work out? I'm good.' Like, I can give you — I got 14 years of working out that you can see. So I was like, 'Nah, I'm cool.'"
Ouch. Detroit had every reason to be offended not only when Wayne turned them down, but when the veteran wideout signed with the New England Patriots after they also requested he work out.
In Wayne's eyes, working out for the Patriots, the defending Super Bowl champions, and Bill Belichick was fine. The Lions were another story entirely.
Reggie Wayne requested his release from Patriots before the 2015 season opened. New England still allowed Wayne to keep his $450,000 signing bonus, though.
Even if he never played for the Patriots, Wayne came out strong and didn't go against his values. For him, that was one final win in a career full of them.