NBA: It's Time to Get Rid of Guaranteed and Maximum Contracts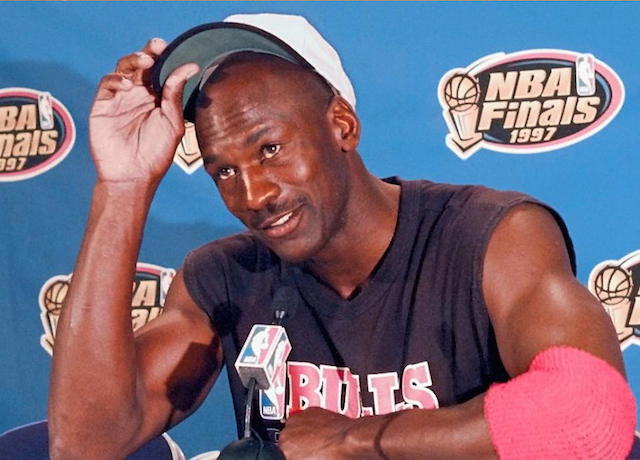 There used to be a time when NBA players rarely, if ever, mentioned the size of television markets as influential factors in choosing a new team in free agency. It used to be about finding the best team that offered the best contract — that is, if players even wanted to leave their current franchises. The idea of holding teams hostage by essentially refusing to a sign contract extension unless the player gets traded to a team of his choosing wasn't even an option.
We used to see gutsy performances from the game's biggest stars on a regular basis. In the 1984 NBA Playoffs, with dislocated middle fingers on both hands and a case of the flu, Bernard King of the New York Knicks dropped 44 points and grabbed 12 rebounds while leading the Knicks to a win over Isiah Thomas and the Detroit Pistons. He went on to average 42.6 points per game in the series. Speaking of Thomas, who could ever forget his Game 6 performance in the 1988 NBA Finals? The gritty point guard scored 43 points, dished out eight assists, and came away with six steals, all with a severely sprained ankle.
Of course there is also Michael Jordan (pictured), who may be the most competitive professional athlete, regardless of sport, that the world has ever seen. In one of the most legendary performances in league history, by arguably the best player in league history, Jordan played through a severe case of the flu and led his Chicago Bulls to a victory over the Utah Jazz in a pivotal Game 5 of the 1997 NBA Finals.
With all due respect to the small handful of players in today's NBA — LeBron James and Dirk Nowitzki come to mind — who would lay it all on the line for a win in the way King, Thomas, Jordan, and countless others did before them, today's biggest superstars seem to be more concerned with signing huge endorsement deals, being on the cover of video games and magazines, and signing maximum-value contracts.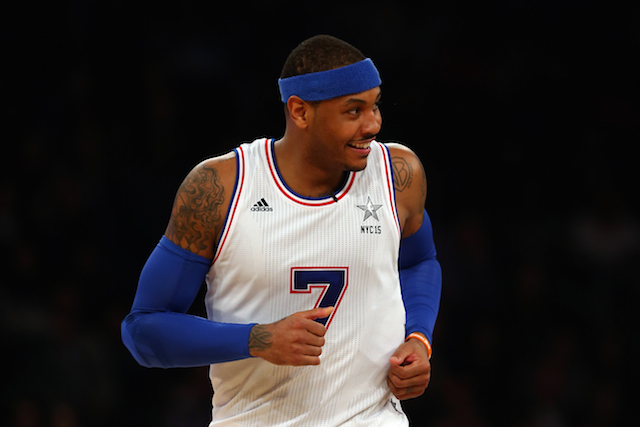 Carmelo Anthony is an excellent example of what is wrong with today's NBA. It's hard to respect a guy who signed a five-year, $124 million maximum value contract — which, by the way, is fully guaranteed — felt healthy enough to play through the pain so he wouldn't miss the 2015 All-Star game but then decided to shut it down for the remainder of the year after opting to have season-ending knee surgery.
How does a guy go from being healthy enough to play 30 minutes in a meaningless All-Star game to opting to have his season come to an end three days later due to a knee injury? It's simple. He is guaranteed to make $124 million over the next five years, regardless of whether or not he plays another regular-season game over that five-year stretch.
If Anthony was the outlier, this wouldn't be an issue. In fact, it's the players who are willing to do anything for wins who are the outliers. If the best players in the game today didn't have fully guaranteed contracts in their back pockets, would we see a better product as fans? Almost surely. If NBA contracts didn't have a maximum value, thus letting players earn higher salaries as they perform better, would the NBA rank higher than fifth in popularity among professional sports leagues with adult sports fans in America? Most likely.
Let's take a look at this from a financial perspective. If the NBA were to adopt a model that is similar to that of the NFL, players could receive a portion of their contract as guaranteed money, but the total value of their deal would not be capped. This would help protect teams from further Gilbert Arenas– or Rashard Lewis-types of situations while also appeasing guys like Kevin Durant who feel that they generate far more revenue for the league than they are allowed to be paid.
Professional basketball will likely never catch, or eclipse, professional football in terms of popularity in the United States. The NBA would, however, be taking a step in the right direction by doing away with guaranteed and maximum contracts and implementing a financial model that mimics that of the NFL.