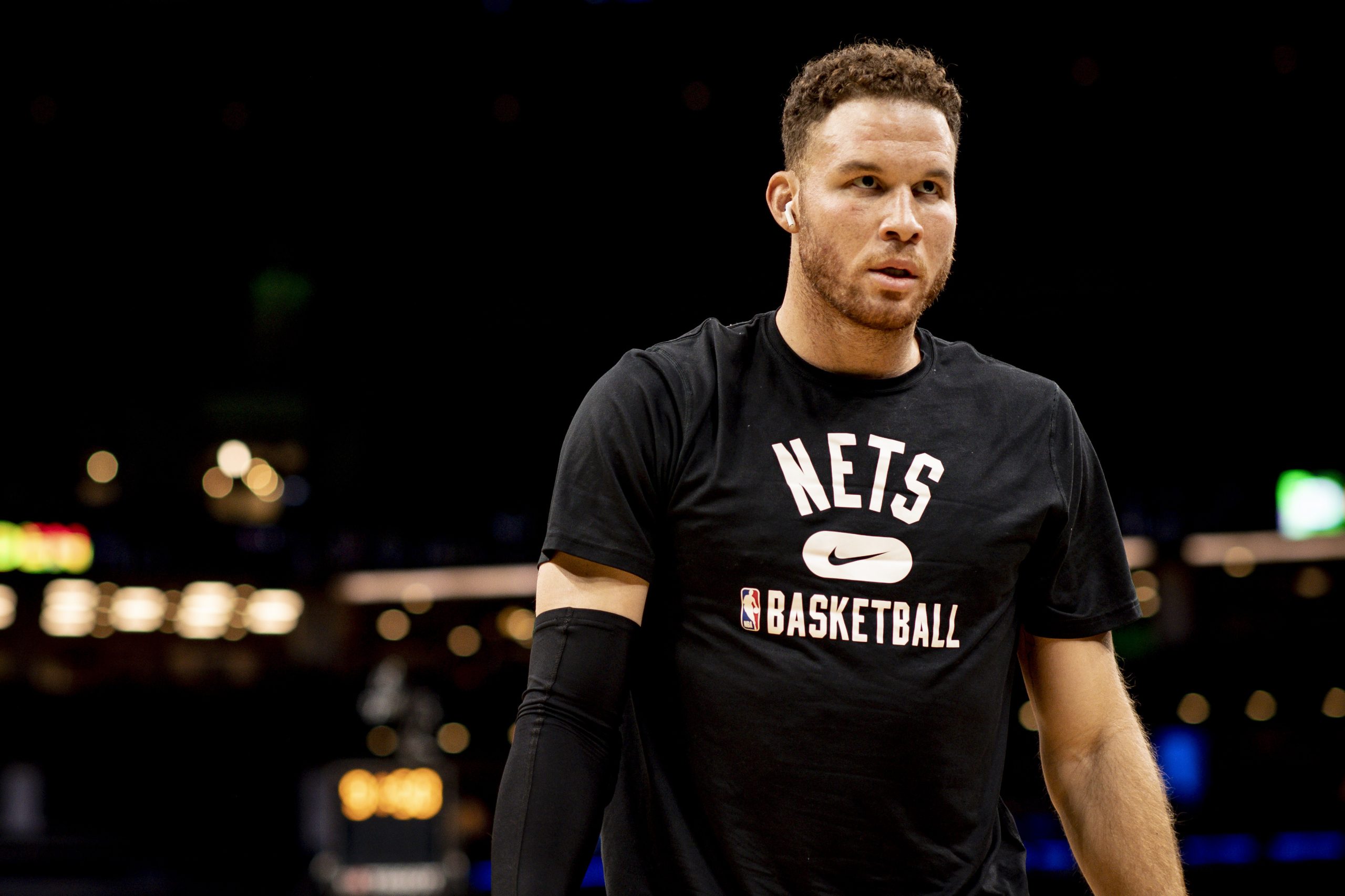 Rejuvenated Blake Griffin Blindsided by Recent Demotion: 'That's Not My Decision'
Blake Griffin was stunned to learn he was being completely cut out of the Brooklyn Nets rotation.
Blake Griffin got new life when the Brooklyn Nets saved him from the Detroit Pistons. The former No. 1 overall pick in the 2009 NBA Draft appeared to be near the end of his career before the Nets signed him after the Pistons bought out his contract. A rejuvenated Griffin found a new home with a talented team, sparking some of his patented dunks and high-flying moves during their postseason run. That didn't last long.
Blake Griffin has gone from No. 1 overall pick to role player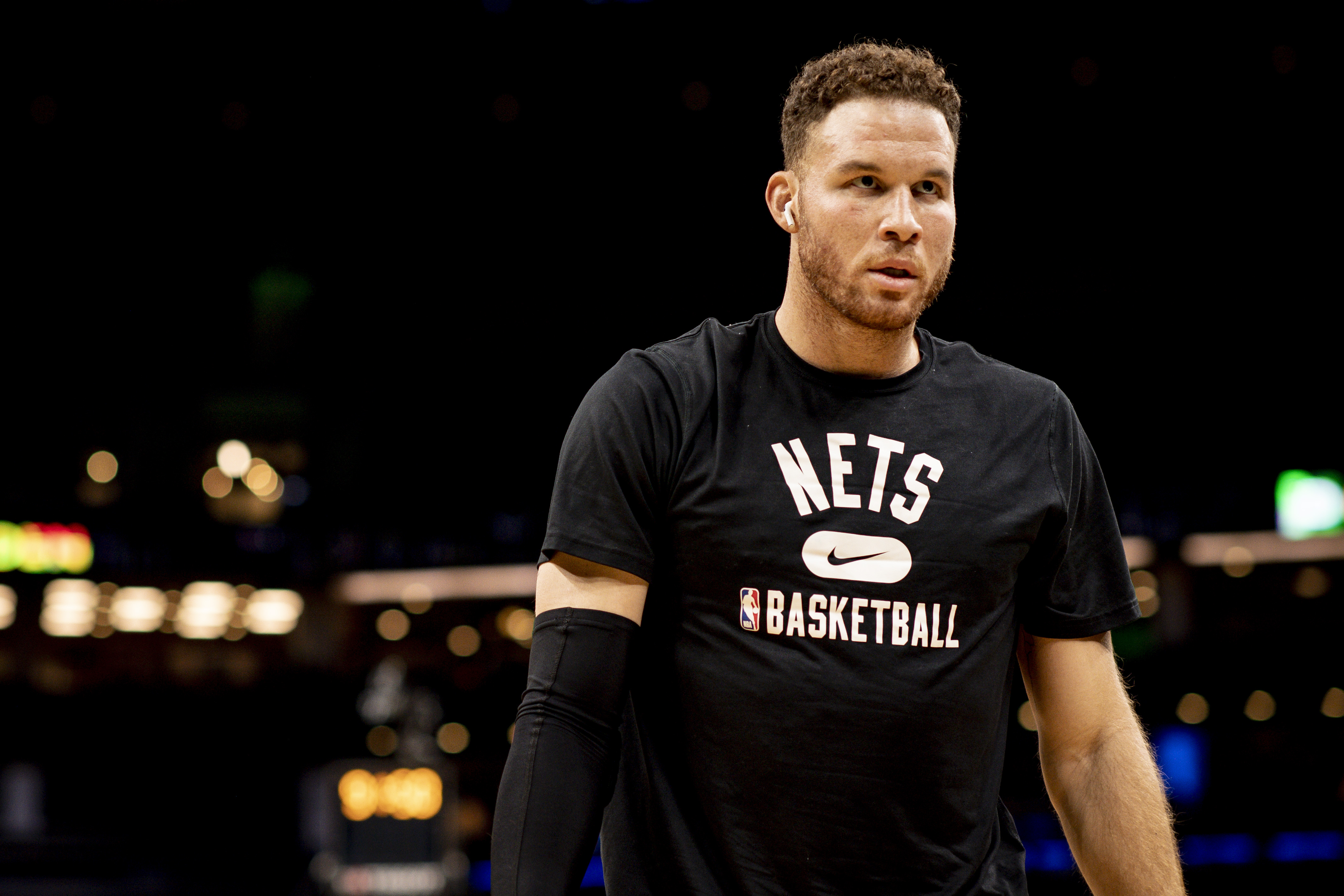 Coming out of Oklahoma, Griffin was one of the most hyped-up NBA prospects. At 6-foot-9, 250 pounds, Griffin was one of the most athletic figures entering the league, and the Los Angeles Clippers made him the top pick in the draft. He didn't disappoint.
Griffin overcame a preseason knee injury that sidelined him for his entire first year. For the next five seasons, however, Griffin was an NBA All-Star and one of the most accomplished players in the league.
In his first year, Griffin averaged 22.5 points and 12.1 rebounds while starting all 82 games.
During the 2015-16 season, he missed 45 games with quad and hand injuries. Knee and toe injuries plagued him in 2016 and 2017. In the 2017-18 season, an MCL injury hampered him early. In January of that year, the Clippers traded him to the Detroit Pistons.
During his first full year with Detroit, he went back to his All-Star form, averaging a career-high 24.5 points in 75 games. In the 2019-2020 season, knee surgery limited him to 18 games. The following year, he was ineffective and his contract was bought out by the team in March.
The Nets signed him on March 8, 2021, and he showed signs of life, recording a double-double (10 points, 10 rebounds) in a game against the Mavericks.
Blake Griffin has been completely removed from the Nets' rotation
Griffin has struggled mightily this season. In his 17 games of action, he has put up 5.5 points and 4.9 rebounds. Things have gotten so bad for the big man lately that he hasn't even set foot on the court the last couple of games.
Griffin took the high road, praising his teammates, when asked about his benching. He did say he didn't expect to see this coming.
 "LaMarcus (Aldridge) has been playing unbelievable," Griffin said, according to ESPN. "So, I totally get starting him, especially Joe (Harris) has been out, and I totally get that.
"Being completely out of it, though, I didn't necessarily see that coming. But that's not my decision. As players, it's our job to do whatever coaches see best, so at this point, that's what it is."
Nets coach Steve Nash understands how Griffin feels.
"Well, I feel for him," Nash said. "That's not easy. You know it's tough when you go through a rough stretch of play and the world kind of caves in on you a little bit. I've been there and understand it."
Griffin has gotten some advice from former teammate DeAndre Jordan, who once suffered the same fate
Griffin isn't the only star in the NBA to be benched. He said he reached out to former teammate DeAndre Jordan, who had the same thing happen to him.
"I have seen (and) have had great examples," Griffin said. "DeAndre last year, he is a guy that I talked to that reached out. A lot of the guys from last year reached out. He did a really great job with it. I told him that. That is how I am going to try to do it as well."
What did Jordan and those guys tell him?
"Just be a professional and do exactly what you are supposed to do," Griffin said. "It may sound like not good advice, but in this situation, everybody always needs to hear the right thing."
Griffin has done that. He's been a pro, and it hasn't gone unnoticed by Nash.
"Blake's had a great attitude," Nash said. "I really admire him for being positive through this and keeping himself ready, so if his opportunity comes back, he can have an impact."