Remembering 5 Quarterbacks You Forgot Recently Started an NFL Playoff Game
The quarterbacks who get opportunities to advance in the NFL playoffs are usually the same names. The likes of Aaron Rodgers, Drew Brees, Peyton Manning, and Tom Brady defined the NFL playoffs for years. A new generation led by Deshaun Watson, Lamar Jackson and Patrick Mahomes have already established themselves as playoff mainstays.
While at least some of the NFL's star quarterbacks are always guaranteed a playoff spot, there are some forgotten backups who have started playoff games. How many of these quarterbacks will you remember?
Matt Cassel, Kansas City Chiefs (2011)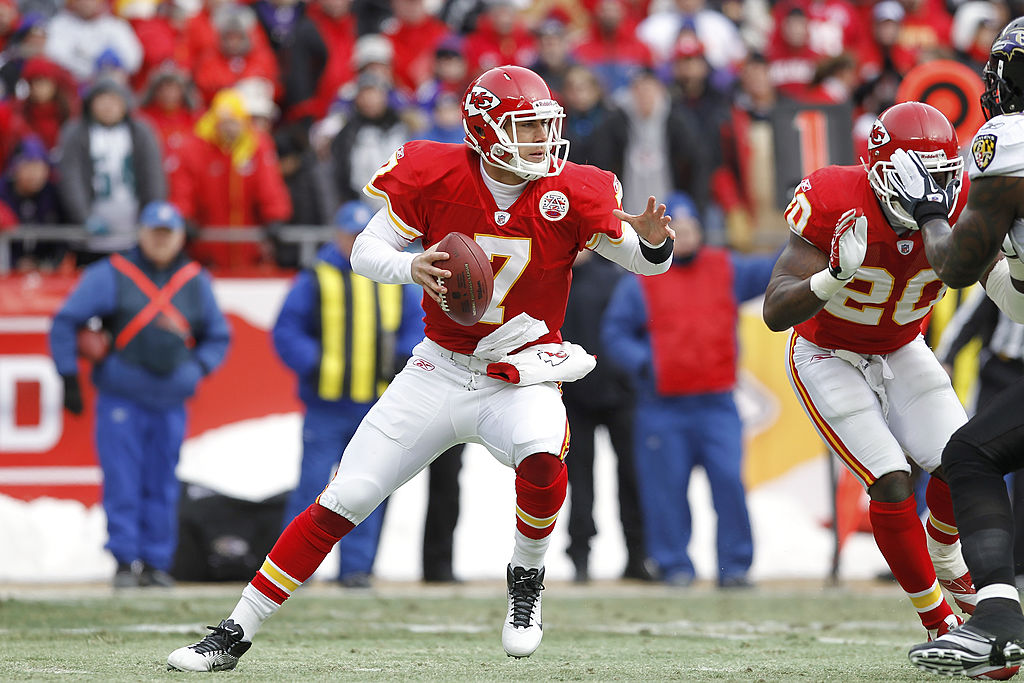 Matt Cassel's reputation has been, and likely always will be, the guy who nearly led New England to the NFL playoffs when Tom Brady was hurt in 2008. What people forget is, two years after that miracle season with the Patriots, Cassel took the Kansas City Chiefs to the playoffs in 2010. Cassel is the only full-time starting quarterback on this list and threw 27 touchdowns to seven interceptions for the AFC West-winning Chiefs that year.
Cassel didn't enjoy as much success in his playoff debut. The former seventh-round pick completed 50% of his passes for 70 yards, no touchdowns and three picks in a 30-7 loss to the Baltimore Ravens. At least Casssel ended the year by making the Pro Bowl as an alternate for none other than Brady.
Joe Webb, Minnesota Vikings (2013)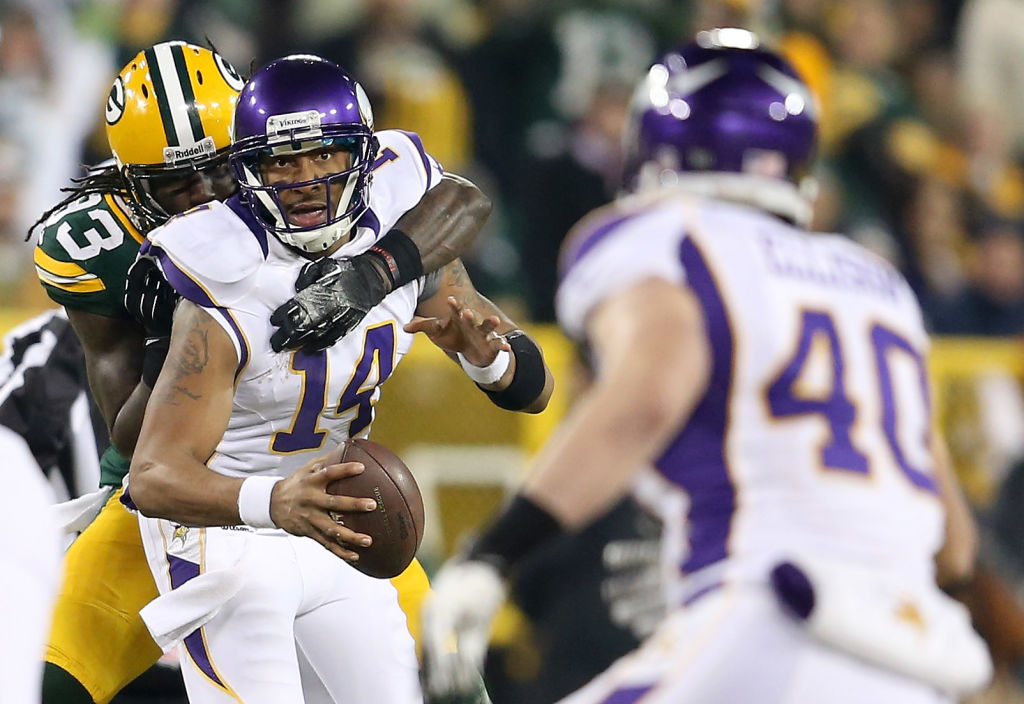 Joe Webb's job was simple: effectively manage the game with starter Christian Ponder out and Adrian Peterson, who had just totaled over 2,000 rushing yards in the regular season, in the backfield. Webb completed 36.7% of his passes for 180 yards, one touchdown, and one interception in a 24-10 loss to the Green Bay Packers on Jan. 5, 2013.
Webb, a dynamic dual-threat quarterback from Alabama-Birmingham, also ran for 68 yards on seven carries in the loss. Peterson added 99 yards on 22 carries, but it wasn't enough to lead the Vikings to an upset.
Green Bay suffered an upset of their own the following week against Colin Kaepernick and the San Francisco 49ers.
Ryan Lindley, Arizona Cardinals (2015)
Veteran starting quarterback Carson Palmer was out for the season. Palmer's backup, Drew Stanton, was also out. Enter Ryan Lindley, a former sixth-round pick from San Diego State who would take the reins at quarterback for Arizona's playoff opener. A prolific passer in college, Lindley went an NFL record 228 pass attempts without a touchdown to begin his career and had thrown four interceptions against two touchdowns in the regular season.
Would things change in the NFL playoffs? Not quite. Lindley completed 57.1% of his passes for 82 yards, one touchdown, and two interceptions in a 27-16 road loss to the Carolina Panthers on Jan. 3, 2015. Arizona's 78 yards of offense were the lowest in NFL playoff history. Lindley wasn't re-signed and spent last season as Cleveland's quarterbacks coach.
AJ McCarron, Cincinnati Bengals (2016)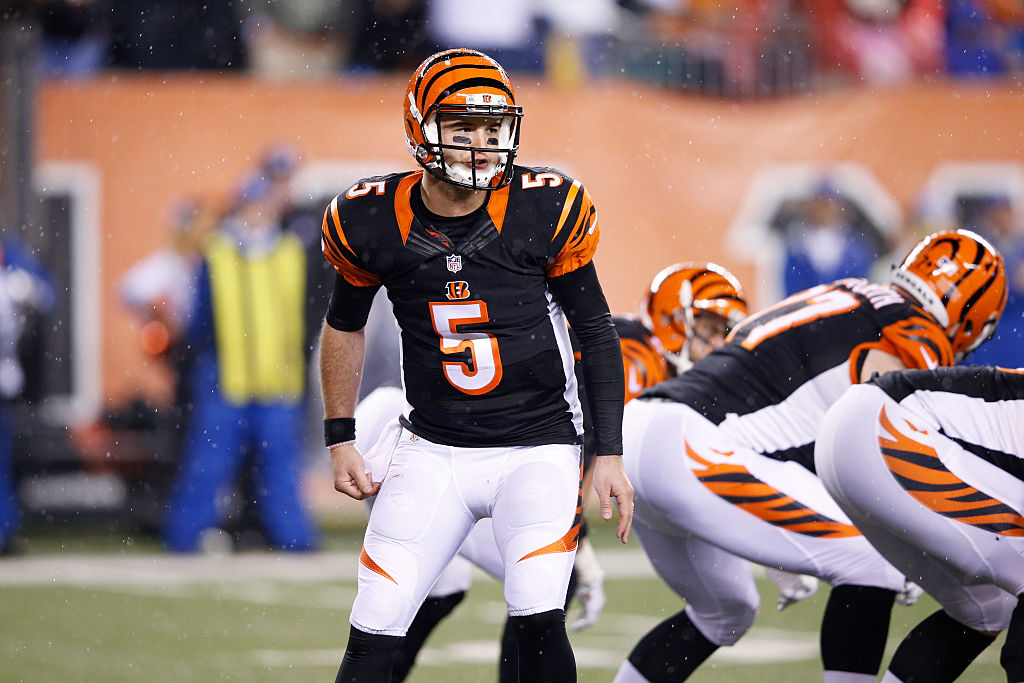 McCarron was no stranger to playoff success at the University of Alabama. With starter Andy Dalton injured, McCarron had an opportunity to make magic happen in the NFL playoffs. His opponent in question in January 2016 was the rival Pittsburgh Steelers at home.
There would be no such championships for McCarron in the NFL, however, as he threw for 212 yards, a touchdown, and an interception in an 18-16 loss to Pittsburgh. That game was more remembered for Bengals linebacker Vontaze Burfict's illegal hits than McCarron's struggles, though.
Connor Cook, Oakland Raiders (2017)
Connor Cook is, and remains, the only quarterback in the Super Bowl era to make his first career start in a playoff game. Oakland Raiders starter Derek Carr was out with a fibula injury and backup Matt McGloin battled a shoulder injury, giving Cook a chance to make more NFL playoffs history. Cook completed 18 of 45 passes for 161 yards, one touchdown, and three interceptions in a 27-14 loss to the Houston Texans.
Coincidentally, Cook's time with the Raiders ended in 2018 after coach Jon Gruden traded for McCarron.