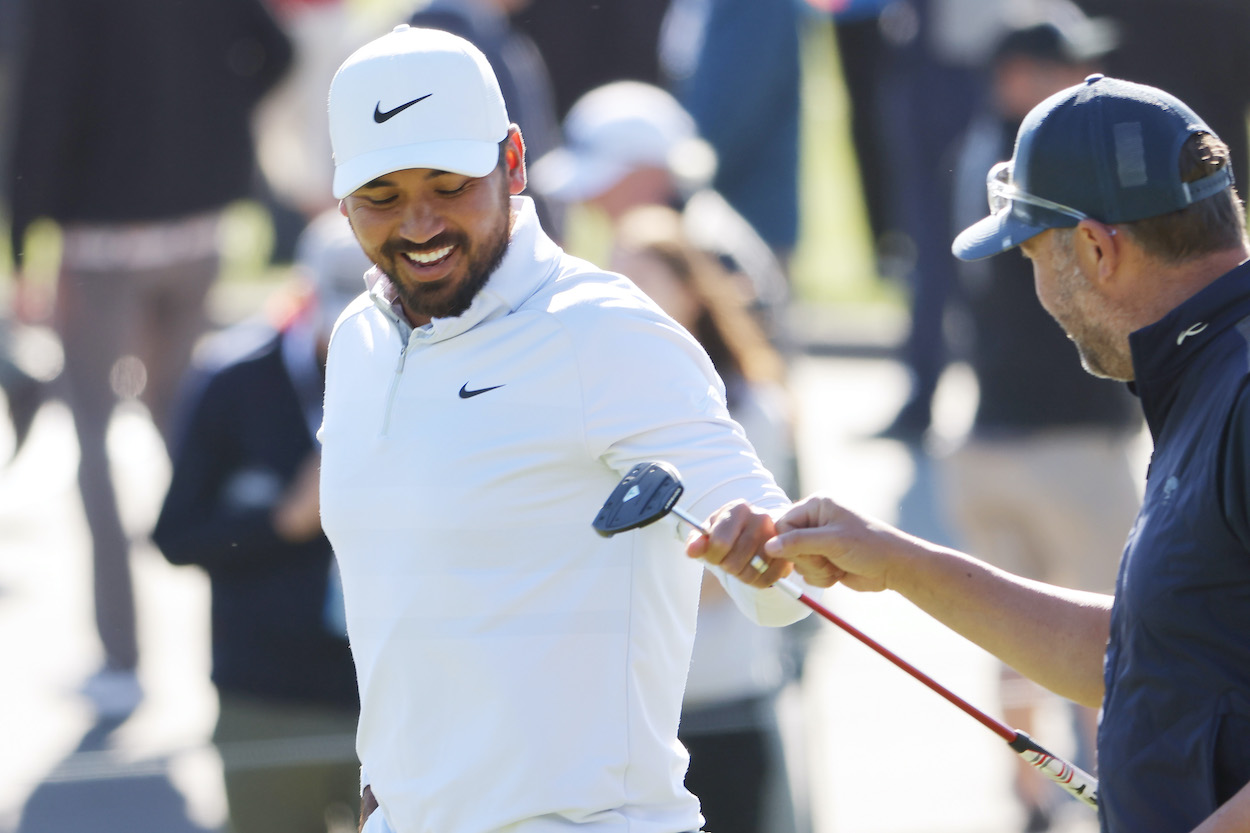 A Renewed Jason Day Reveals the Secret to Breaking Out of His Elongated Slump
Jason Day hasn't won on the PGA Tour since 2018, but he might find his way back to the winner's circle soon thanks to his new swing.
Jason Day was one of the best and most consistent players on the PGA Tour just a few years ago. He reached No. 1 in the Official World Golf Ranking and won his first and only major championship back in 2015, but back injuries have kept him out of the winner's circle for three years.
In January, Day recorded his highest finish since 2018, and he finally looks like his old self thanks to his renewed health and a slower, smoother golf swing.
Jason Day is rounding back into form after three frustrating years
Every professional golfer goes through ups and downs throughout their career. On the PGA Tour, it's nearly impossible to maintain a consistent level of greatness over the course of even a few seasons — unless your name is Tiger Woods, of course.
Day experienced the highest of highs back in 2015. The Australian reached No. 1 in the world for the first time in his career and won the 2015 PGA Championship at Whistling Straits for his first and only major. He continued that success through the 2018 season, when he won twice and recorded five top-10 finishes, but it all went downhill from there.
Over the last three years, Day hasn't won a single event on tour, and he's been hobbled by back issues the entire way. At the 2022 Farmers Insurance Open, though, Day got back on track with his first top-three finish since that 2018 season.
"The last couple years have been a bit of a struggle," Day recently told Golf Digest. "But I think more so it's a real positive, not only personally with my back and then when I get on the golf course I feel good."
The secret to Day's resurgence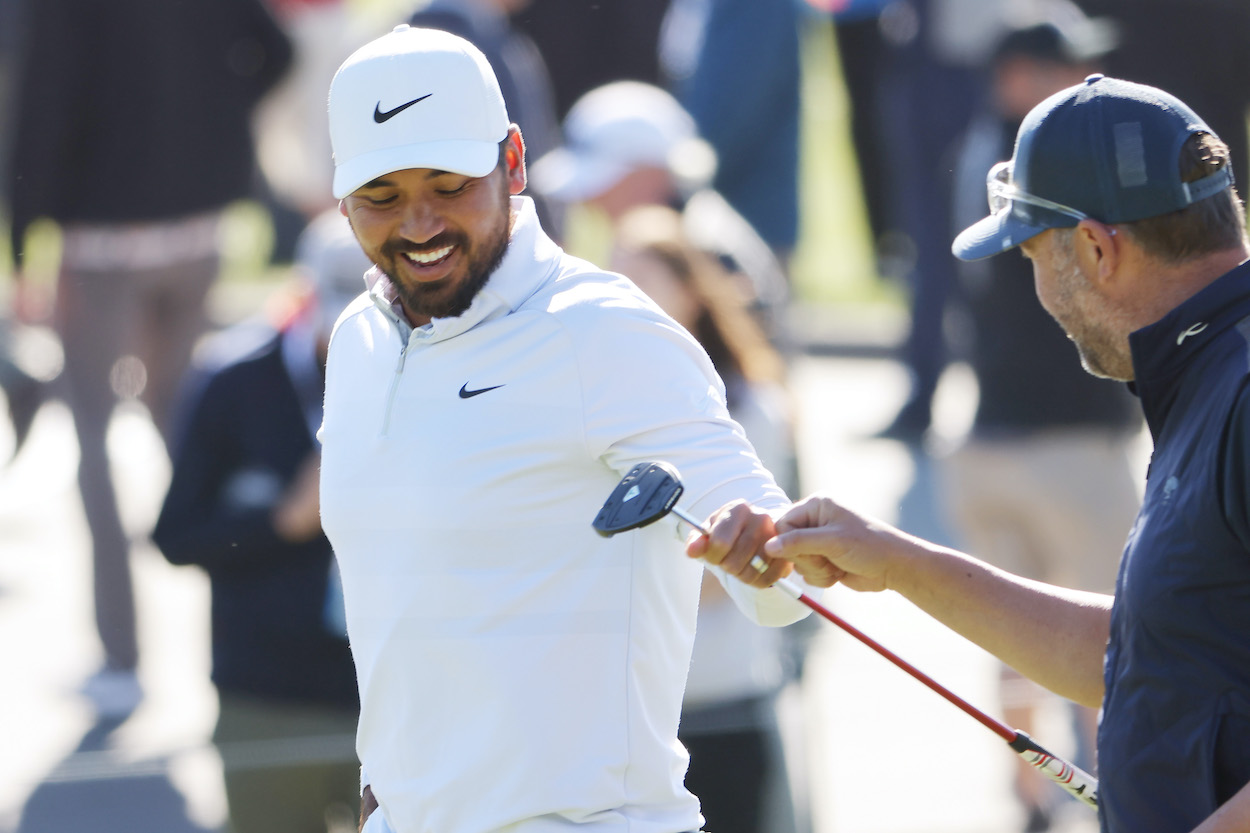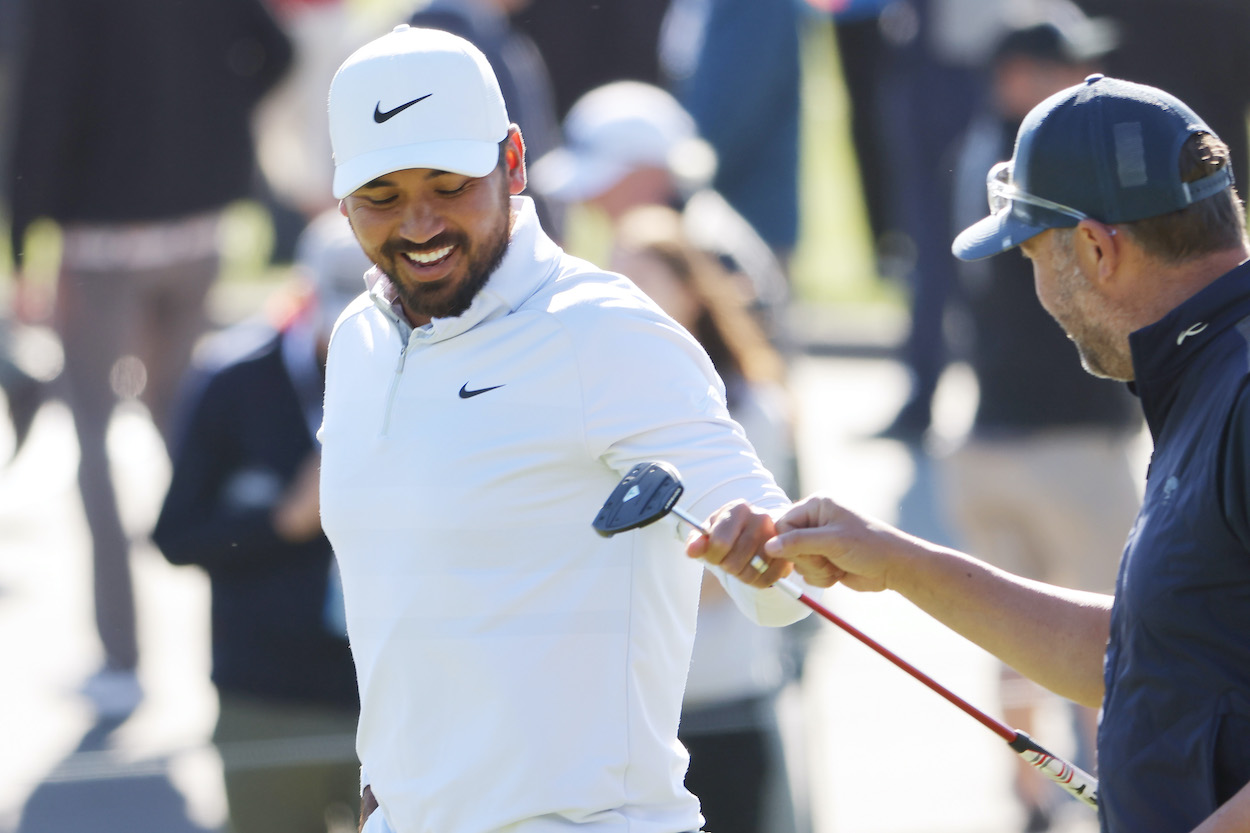 Thanks to Bryson DeChambeau, nearly every player on the PGA Tour nowadays is focused on increasing their swing speed to hit the ball as far as humanly possible. But Day has gone the opposite direction.
The 34-year-old has adopted a slower, smoother golf swing in an effort to eradicate his back problems and find the winner's circle again.
"I'm not looking at it as like a comeback season, I'm just looking at it like every day what can I do to try to get better," Day said. "And I'm super, super obsessed with the golf swing right now, which is either a good thing or a bad thing. I don't know how to take that. But I'm always talking to my coach every day, and I'm always constantly working on it.
"The good thing is I need to work on my swing because if I don't then certain things can creep in and I can hurt my back again. So I've got to always be cautious of that."
Day's new strategy is already starting to pay off.
Creeping back to his old self
After Day dropped to No. 129 in the OWGR earlier this year, it looked as if the Australian would never regain his old form on tour. But after a T-3 finish at the Farmers Insurance Open, Day followed it up with another strong week at the AT&T Pebble Beach Pro-Am.
Day fired three straight under-par rounds to start the tournament, and he entered the final round just four strokes back of the leaders.
It's clear Day has found some of his old magic with his new golf swing, so don't be surprised if his name is near the top of leaderboards all year long.
Like Sportscasting on Facebook. Follow us on Twitter @sportscasting19.