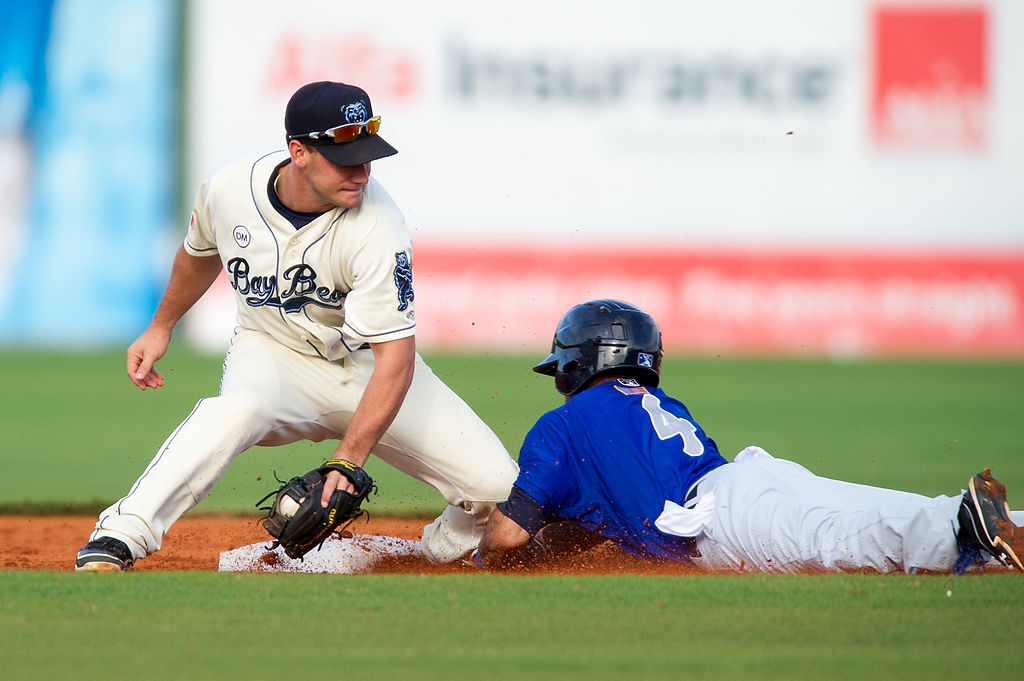 Rent Blue Wahoos Minor League Stadium on AirBnB
Blue Wahoos Stadium is considered one of the top minor league baseball stadiums in America. It can now be yours for a night as it's available for rent on Airbnb.
These days with limited sports and no fans, one minor-league team in Florida is getting creative by offering a once-in-a-lifetime experience. The Pensacola Blue Wahoos, the Double-A affiliate of the Minnesota Twins, have listed Blue Wahoos Stadium on Airbnb, marking the first time a baseball stadium is available on the rental service. And you thought going to the ballpark to watch a game was fun; this is way better.
What do you get when you rent Blue Wahoos Stadium?
Minor-league baseball is known for its good baseball and even better promotions. The Blue Wahoos have come up with one of the most unique promotions any baseball fan could ever imagine.  
For $1,500 a night, the customer has Blue Wahoos Stadium all to themselves. What exactly does that include? Well, everything. You can hit in the batting cages. You can take batting practice or play whatever kind of games you want on the field while knocking back a few cold ones with your buddies. Want to play some ping pong or video games in the clubhouse? You can do that as well.
All of the Blue Wahoos Stadium AirBnB experience takes place at one of America's premier minor league facilities. The ballpark has received the Southern League Ballpark of the Year award on three occasions and is currently recognized as the Best View in Double-A baseball.
And the amenities are first class. The newly-renovated clubhouse includes four leather couches, two flat-screen TVs, a ping pong table, padded chairs, and two large tables. Directly connected to the clubhouse are two bathrooms with showers and a large bedroom that features four bunk beds and two queen-sized beds, all of it enough for 10 guests to sleep comfortably. 
The idea is the brainchild of team owner Quint Studer and team president Jonathan Griffith, who have been active offering fun opportunities for fans to enjoy with no baseball being played as a result of the pandemic.   
Bubba Watson Disc Golf Challenge 
Earlier in May, the team and golfer/Wahoo's co-owner Bubba Watson launched the Bubba Watson's Diamond Disc Golf Challenge at Blue Wahoos Stadium. On weekends, the baseball field transforms into a 9-hole disc golf course designed by the two-time Masters Tournament champ.
"We have done a lot of cool things at Blue Wahoos Stadium before, but creating a disc golf course may be one of our most creative ideas," Watson said on the team's website. "I don't think any other baseball team has ever done this. For anyone who has not played disc golf, it's a great way to spend some time outdoors and an easy game to learn, so anyone can come out and play."
The course covers the entire playing surface at Blue Wahoos Stadium and is open to the public from 12 to 8 p.m. on Fridays, Saturdays, and Sundays. Admission is $5 per player per round. 
Blue Wahoos Stadium Dining Experience
For those who don't want to spend the night at the ballpark or play a round of disc golf, there's always the option of dining. Blue Wahoos Stadium offers a safe outdoor dining experience for lunch, dinner, and brunch with seating spaced throughout the ballpark, where fans can enjoy the award-winning views of Pensacola Bay. 
Fans can order food from the Hook, Line & Sinker Concession Storefront, which was named the Best New Concessions Experience and Best New Food Item by BallparkDigest.com. 
Among the many food options to choose from include the Deep-Fried Elvis—a banana in a deep-fried hot dog bun spread with peanut butter and covered in honey and powdered sugar. All the concessions are also available for purchase to anyone who rents out the ballpark for the night through AirBnB. 
During this time when there are no fans in the stands, the minor league club has figured out that allowing fans to go anywhere they want in Blue Wahoos Stadium for a night's worth of fun is a win-win for all involved because it generates a little revenue for the organization and makes a memory for the fans that will last a lifetime.