4 Potential Replacements for Brian Kelly at Notre Dame
A history of success in college football is a nice thing to have if you want to impress your next crop of recruits. Yet, once the new season begins, the past is the past, and everything boils down to producing results on the field. Heading into the 2016 season, the Notre Dame Fighting Irish — ranked No. 10 in the preseason AP Top 25 — looked destined to enjoy the sort of results that would make past teams proud. Unfortunately, things don't always work out as planned.
As we look toward the conference title games of the 2016 college football season, it's safe to say the Fighting Irish are nothing short of a disappointment. After giving up 27.8 points per game (66th of 128), this group finished 4-8 for the year, and has been out of the College Football Playoff conversation for pretty much most of the season. Talk about failing to live up to expectations.
When a program like Notre Dame falls flat on its face, the first thing folks do is figure out where to lay the blame. In this particular case, it's hard not to point the finger at head coach Brian Kelly. While Kelly has gone 59-31 (.656 winning percentage) since taking over the program back in 2010, given this year's showing, perhaps it's time for Notre Dame to reevaluate the head coaching position. If the university decides the time is right to make a change, here's a look at four coaches who would make excellent candidates for the job.
1. Lane Kiffin
It's common knowledge that Lane Kiffin struggled as a head coach in the past. But after watching him as the Alabama Crimson Tide's offensive coordinator over the past three seasons, it's safe to say he'll get another shot at the big seat. Since joining Nick Saban's staff back in 2014, Kiffin has helped the Tide evolve into an offensive juggernaut, produced with multiple quarterbacks, and was a major reason why the squad won a national championship in 2015.
This season, Alabama is the No. 1 team in the country at 12-0, is putting up 39.4 points per game (18th of 128), and is embarrassing the competition to the tune of 479.6 total yards of offense per contest. Kiffin might be a tough sell at Notre Dame, but there's no denying his big-time talent. The folks in South Bend could do a whole lot worse.
2. Les Miles
Despite going 114-34 (.770 winning percentage) and winning a national championship during his 12 seasons at LSU, the time came for Les Miles and the Tigers to part ways. And now that he's on the open market, we have a feeling Miles will be a hot commodity. He has won at multiple programs (he has a career record of 142-55). He consistently competed in the tough terrain of the SEC and is beloved by his players. Should Notre Dame find itself looking for a new head coach, Miles should rank near the top on the list of replacements.
3. Bob Stoops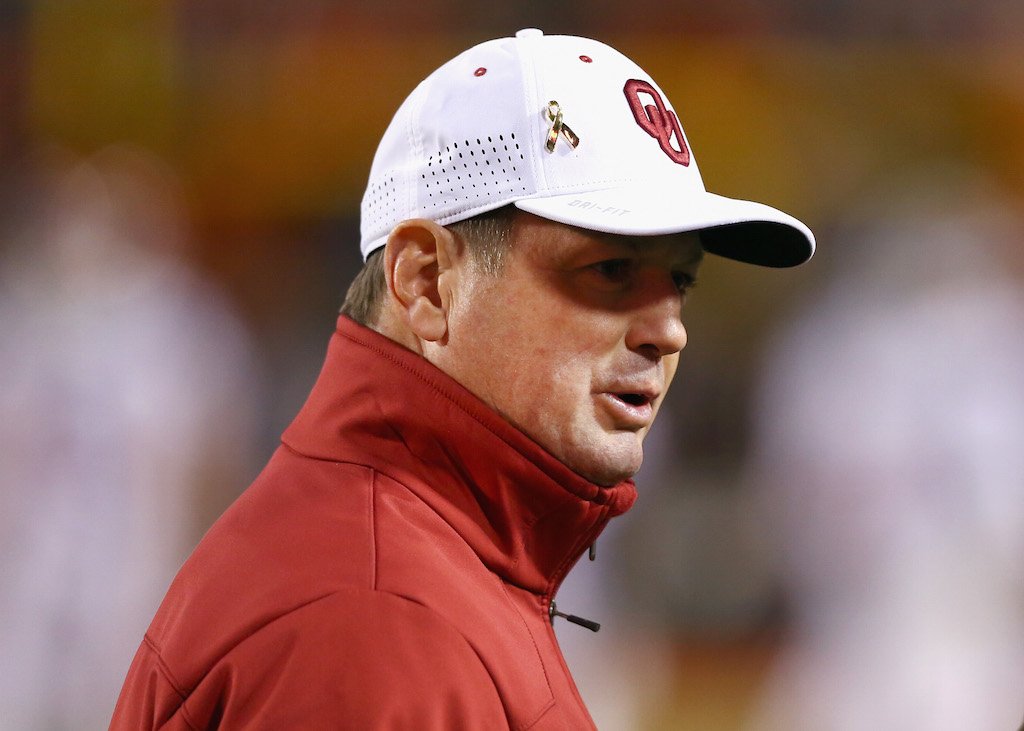 Bob Stoops' resume speaks for itself. During his 18 seasons at Oklahoma, "Big Game Bob" has amassed a record of 188-48 (.797 winning percentage). The 56-year-old produced 13 double-digit win seasons and led the Sooners to a national title in 2000. Unfortunately, fans can turn on you in a second, and it wouldn't surprise us if Stoops was ready for a new challenge. We're not suggesting Stoops should leave — or be forced to leave. However, if this ends up being the case, the Fighting Irish would be foolish not to gauge his interest.
4. Urban Meyer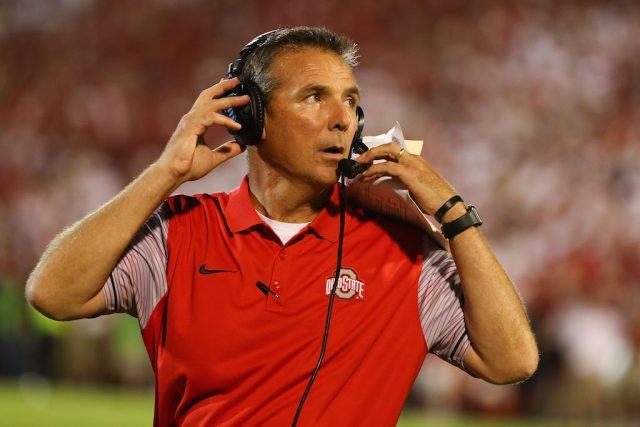 It seems ridiculous to suggest that Urban Meyer would ever consider leaving Ohio State. After all, since taking over the reins in Columbus, he's led the Buckeyes to a 61-5 mark. The 52-year-old consistently brings in one of the country's best recruiting classes, and has already won a national championship. When a situation is this good, what would be the point of walking away? How about the chance to finally land your "dream job"? Notre Dame let Meyer get away before. Should the opportunity present itself once again, the university would be wise not to let it happen a second time.
Statistics courtesy of SR/College Football and ESPN.