Reshad Jones Earned Nearly $60 Million and Is Now Considering a Real Estate Career
If Reshad Jones' NFL career is over, he's not looking back with many regrets.
A Pro Bowl and often underrated safety for the Dolphins, Jones won't be a part of the Tua Tagovailoa era. The Miami Dolphins released Jones earlier this year and he doesn't intend to play anywhere in 2020.
What's next for Reshad Jones, and how is he looking back on his career? Let's take a look.
Reshad Jones had a terrific career with the Miami Dolphins
The Miami Dolphins in the post-Dan Marino era have been disappointing, to say the least. Reshad Jones' name should be nowhere among the list of reasons why the Dolphins only have four playoff appearances since 2000.
A fifth-round pick from Georgia in 2010, Jones totaled 21 interceptions, three forced fumbles, three fumble recoveries, and five total touchdowns in 10 seasons.
Jones earned Pro Bowl honors after the 2015 and 2017 seasons.
Jones was one of the few constant bright spots in an overall mediocre decade. Whether the Dolphins were playing for a top-10 pick or fighting for a miracle playoff berth by December, Jones always played hard and left a lasting impact in Miami.
Jones is looking back proudly on his career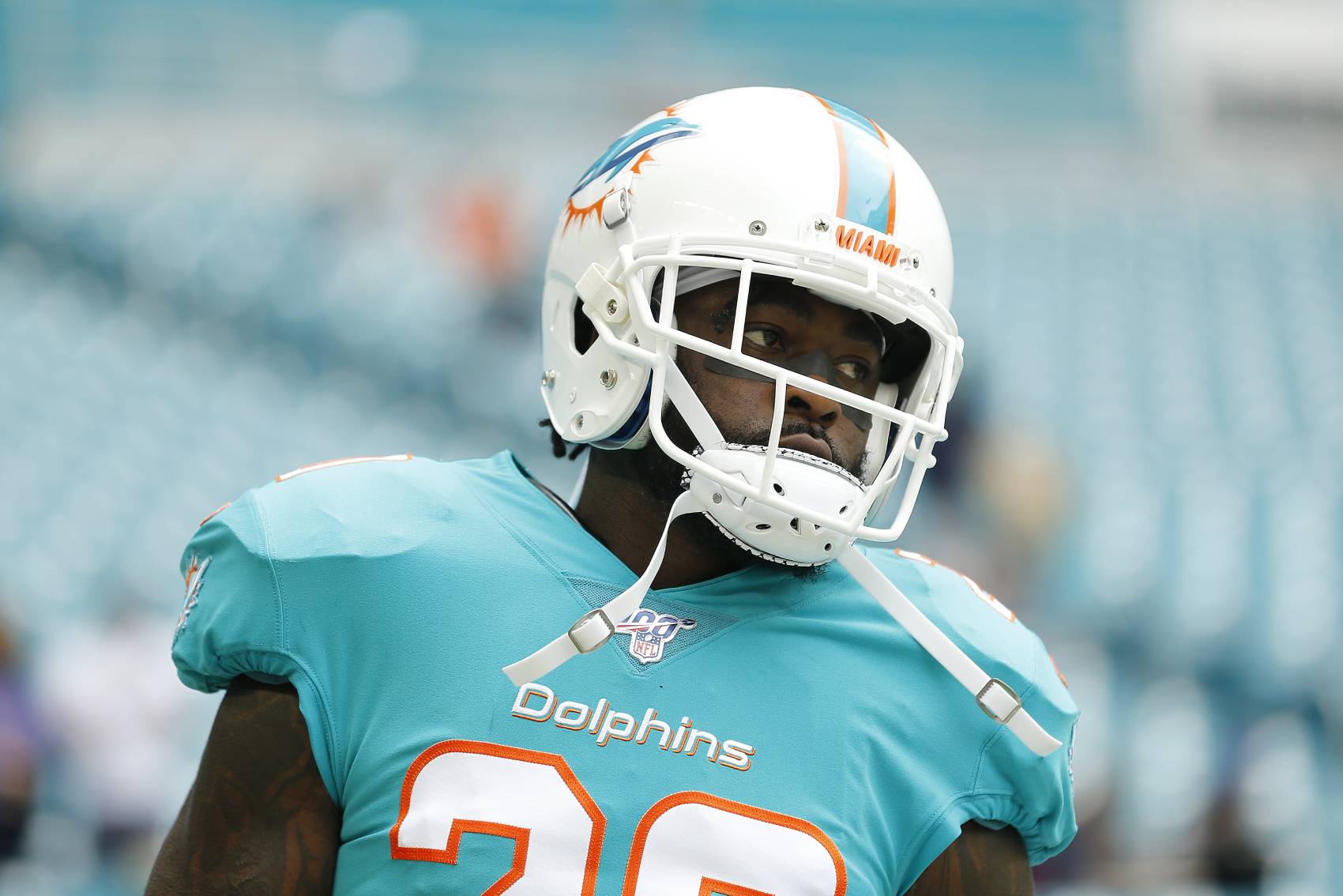 The Miami Dolphins released Reshad Jones, who had two years left on his contract, on March 18.
A neck injury, coupled with a lack of hospital availability due to the coronavirus pandemic, will keep Jones out this season. Jones told the Palm Beach Post he may never play again.
Jones told The Post he thought he had an "amazing run" with the Dolphins.
"I had a great career. Really I think I had Hall of Fame numbers. You go look at me, Troy Polamalu, Brian Dawkins, he played 16 years, I really had Hall of Fame numbers, just wasn't on a Hall of Fame team. We just couldn't put the games together. But I had an amazing career."
Barring a comeback, Reshad Jones won't be on the Pro Football Hall of Fame ballot until 2025, at the earliest. Players must be retired for five seasons until they are eligible.
What's next for Reshad Jones?
Reshad Jones turned 32 in February. If he eventually gets the urge to play football again, that opportunity may not come until he's 33 and three years removed from his last full season.
Those realities have Jones facing the future. He told The Post he would "turn his attention to real estate and the sports agency industry" if he retires for good.
Jones also said he could enter the gourmet ice cream industry with former Seahawks star running back Marshawn Lynch.
Reshad Jones earned over $56 million in his career, according to Spotrac. That number will increase to $58 million because the Dolphins owe him $2 million this year.