8 Tech Titans Who Own Pro Sports Teams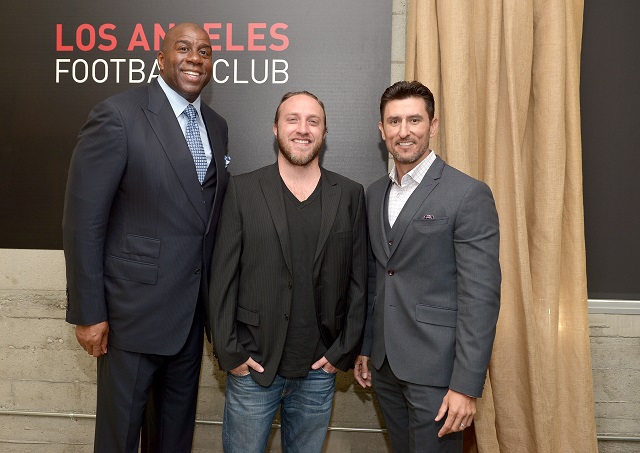 There's a high possibility that you've been introduced to the nerd archetype at some point in your life. Especially if you're reading this on a computer, using the Internet. In fact, it is nigh-inescapable. Right alongside the nerds are the techies — a phrase commonly used to pejoratively describe dwellers of Silicon Valley, or anyone else who's a loud fan or endorser of technology.
Techies were nerds in an earlier vernacular, or perhaps they were geeks: It's impossible and time-consuming to parse the differences between the two when, really, the only thing that seems to make any given person a techie is an above-average level of commitment and enthusiasm for plugging in. The kind of people who would be emotionally shattered if all the electricity simply vanished tomorrow.
Maybe that's an exaggeration. However, there can be no denying that the new paradigm of technology — think smartphones and cloud services, rather than the steam engine — has shifted a massive influx of money toward people who did not have holds in more traditional business models, and a small number of them have gone on to purchase professional sports teams. Since everyone loves sports, if you had the capital, opportunity, and inclination, you'd buy a team, too.
So here are eight sports owners who started out in the wide world of technology. Some of them are more visible than others, and some of them are more recent entries into this exclusive fraternity — they're all men, to the shock of exactly no one — but each of them provides at least part of the bottom line for one or more of America's premier sports teams.
[Updated 11/3/14: Make that nine, as Youtube co-founder Chad Hurley, pictured above, center, just joined Magic Johnson and a host of others in the ownership group for the new Los Angeles Football Club, set to debut in 2017.]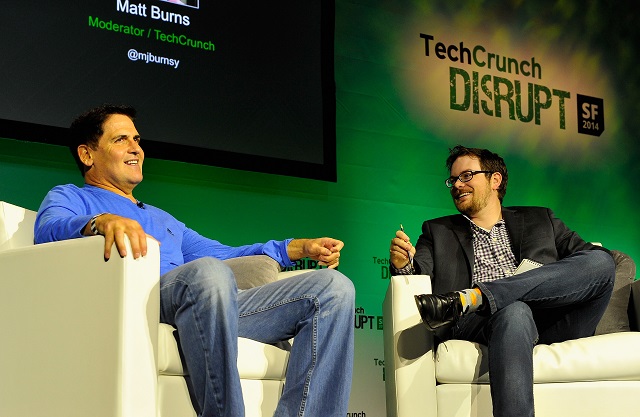 8. Mark Cuban – Dallas Mavericks
This is the softball answer, the owner you knew was coming. Cuban, possibly the most vocal owner in professional sports, has owned the NBA's Dallas Mavericks since purchasing a majority stake in 2000. How did Cubes work his way up to being so successful? After graduating from the University of Indiana with a degree in business administration, he hustled as a bartender and a computer service salesman before starting his own company, Microsystems, which focused on packaging software and computer systems for companies. Cuban would eventually sell it for more than $6 million.
After that, the future Mavericks owner founded and eventually sold Broadcast.com, one of the companies that sold for a ton of money — over $5 billion worth of Yahoo stock — in the original dot-com boom. A year later, he bought the Mavericks and has continued to diversify his ownership and investments in areas that have to do with entertainment and the Internet (go figure.)
7. Ken Kendrick – Arizona Diamondbacks
While technically a part owner, Ken Kendrick is kept on this list because he's been with the Arizona Diamondbacks since the team's inception in 1998. Kendrick made his money with Datatel, a company that offered software and computer services. It's now called Ellucian, and does essentially the same thing. Kendrick is no featherweight baseball fan, though — he's dedicated, and there might not be a better way to show it than to point out that he owns Wayne Gretzky's Honus Wagner. If that phrase doesn't mean anything to you, just know that it's the rarest trading card in the world and is valued accordingly.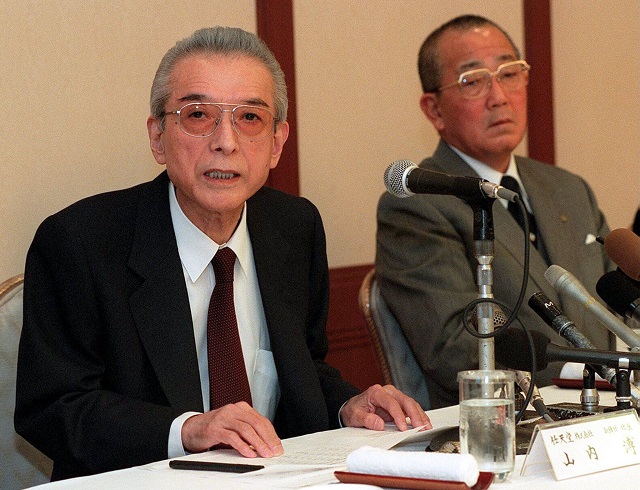 6. Nintendo – Seattle Mariners
Yes, that Nintendo. When Hiroshi Yamauchi — who, according to Yahoo, stepped in to purchase the Seattle Mariners in 1992 largely to keep the team from relocating to Florida and would go to his grave never watching the team live — passed away in September 2013, he didn't leave the team to any of his children or any of his friends.  No, Yamauchi had already "sold" the Mariners to video game giant Nintendo in 2004, the company that he had guided toward video games in the first place. He was the company's president from the early 1950s until he stepped down in 2012.
Now that Yamauchi is no longer numbered among the living, Nintendo owns the Mariners. The company is represented, as far as the baseball team is concerned, by Howard Lincoln, a Nintendo employee who is the Mariners' CEO. There were reports that Yamauchi, who had a severe disdain for traveling,  had purchased a front-row seat to a 2003 Mariners game in Tokyo, but the game was cancelled in the wake of the Iraq War.
5. Robert J. Pera – Memphis Grizzlies
While not as cool as Nintendo (no offense, but it's got Mario Kart), Robert Pera, the owner of the Memphis Grizzlies, was a hardware engineer for Apple before founding Ubiquiti Networks in 2005. Based out of San Jose, Pera is a true-blue Silicon Valley techie, as well as his company, which claims to be "closing the digital divide by building network communication platforms for everyone and everywhere" by focusing on "undernetworked businesses and communities." The technology build billionaire acquired the Griz in 2012.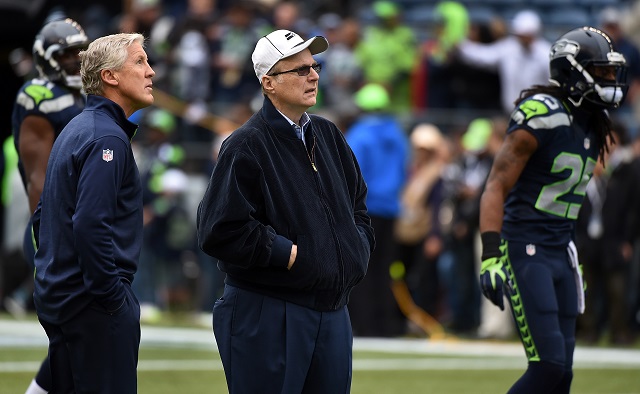 4. Paul Allen – Portland Trail Blazers, Seattle Seahawks, and Seattle Sounders
In the world of tech dudes turned team owners, Paul Allen is king. Allen, who co-founded Microsoft with Bill Gates, is undoubtedly two things: incredibly wealthy and a massive sports fan. Microsoft doesn't need to be explained here. You might have heard of it. What's less heralded is Allen's love of sports. The first team he picked up was the Portland Trail Blazers, in 1988, for a reported $70 million. The team has been a nice investment, as it's now valued at over $580 million, per Forbes.
Allen, whose relationship with sports was described as akin to a rhythm section's backing to a guitar lead by the Seattle Times, told that publication that he wanted his Seattle Seahawks to evoke the feeling he had growing up and attending University of Washington Huskies games, where "You didn't care if it was cold or the wind was whipping around or you were getting rained on. You were still completely into the game." Allen was also a self-described victory cigar on his youth basketball team, the kind of player who would only see the floor with the outcome safely in hand. Let there be hope for the benchwarmers of tomorrow.
3. Everett R. Dobson – Oklahoma City Thunder
Dobson, one of the less-visible members of the Oklahoma City Thunder ownership group, made his money as the CEO of Dobson Technologies, a fiber optic and data storage business that also "brings cell phones to small town folks," according to one venture capital directory. Dobson founded the  company in 1989 with the help of his family's Dobson Telephone Company and sold it to AT&T in 2007 for more than $5 billion, the same year the OKC ownership purchased the Seattle Supersonics.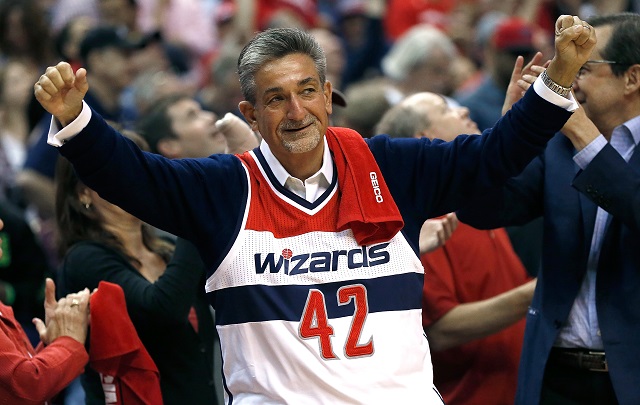 2. Ted Leonsis – Washington Wizards, Washington Capitals, and Washington Mystics
Pictured above in a Nene jersey, naturally, is Washington sports owner Ted Leonsis, yet another guy who rose out of relative obscurity to massive prominence before purchasing a sports team. In Ted's case, after his marketing company was purchased by AOL in 1994, he transitioned into an executive position with the company, which, you know, exploded in the mid-'90s. While Leonsis is still an executive with the company in title, he spends the majority of his time with his sports teams.
1. Vivek Ranadivé – Sacramento Kings
Until Steve Ballmer becomes the official owner of the Los Angeles Clippers, we come to Vivek Ranadivé, the newest NBA owner and the head of the Sacramento Kings. As one of the major backers of the community-supported initiative to keep the Kings — the previous owners, the Maloof brothers, had been trying to relocate the team for years, refusing to consider a local sale until forced by the league — Ranadivé is the founder and CEO of TIBCO software, a real-time data information management company.