Revisiting Ben Roethlisberger's Sexual Assault Allegations in the #MeToo Era
Being a star athlete has highs and lows. The media thrives on reporting the news — the good, bad, and really bad. Plenty of NFL greats have their share of negative press, including Ben Roethlisberger. From the rise of Big Ben to disturbing sexual assault allegations, his career has been a rollercoaster. How would the drama play out today?
A stunning senior year
RELATED: Matt Ryan and 7 Other NFL Quarterbacks Ranked by Their Golf Game
Roethlisberger spent his high school years playing three sports: football, basketball, and baseball. His senior year, the well-rounded athlete became the starting QB for the varsity team. He finished the season with 4,041 passing yards and 54 touchdowns.
Miami (Ohio) invited Roethlisberger to a summer camp. He wasn't offered a scholarship until Miami coach Terry Hoeppner watched him score six touchdowns in the first game of his senior year. After Roethlisberger's impressive football career, the college retired his jersey in 2007 — the first time in 34 years the team retired a football number.
The Pittsburgh Steelers selected the college star in the first round of the 2004 draft. Roethlisberger signed a six-year, $40 million contract.
Rise to NFL fame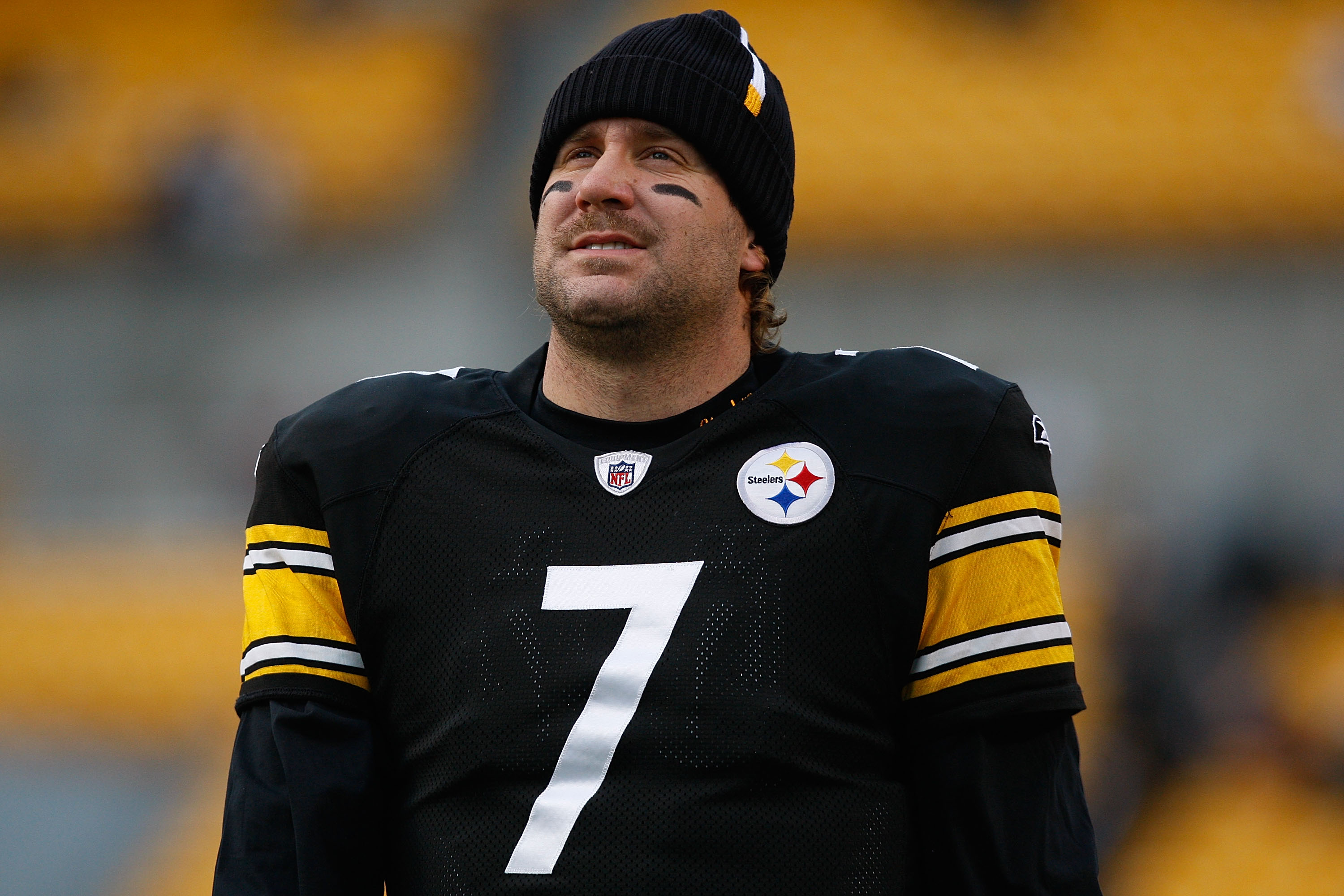 RELATED: Steelers Legend Terry Bradshaw Is Still Going Strong 13 Years After He Reportedly Died
After starting QB Tommy Maddox got injured, Roethlisberger played in the second game of the 2004 season. The first QB to compile a 13-0 record in the regular season, he broke records set by the legendary Dan Marino (a rookie QB completion percentage of 66.4% and a passer rating of 98.1). In 2006, Pittsburgh defeated Seattle, and Roethlisberger became the youngest QB to win a Super Bowl. 
Despite an impressive career in football, Roethlisberger's personal life has been quite controversial, as Bleacher Report detailed. He may have charmed fans on the field, but people's personal opinions of him were a little different. Some say he was self-centered, reckless, and even abusive — a far cry from the leader we saw on gameday. 
Ben Roethlisberger's sexual assault allegations
In 2009, Andrea McNulty, an employee of Harrah's hotel in Lake Tahoe, accused Roethlisberger of rape, as Fox Sports reported. She alleged the assault took place in his hotel room in 2008 after he asked her to help him fix the TV. McNulty said she begged him to stop. She said she experienced depression after the assault, and she eventually entered a mental health institution.
She also accused eight fellow employees of covering up the incident. The case was settled out of court in 2012, and Roethlisberger faced no negative action from the NFL. But in 2010, Roethlisberger was in the spotlight once again.
A second sexual assault allegation surfaced, Sports Illustrated reported, this time from a college student in Milledgeville, Georgia. The 20-year-old woman claimed that Roethlisberger assaulted her in the bathroom of a nightclub. Due to a lack of evidence, Georgia prosecutors did not press charges, and the case was dropped a month later.
Although the only penalty Roethlisberger faced from either accusation was missing a few games, some fans began to wonder if these alleged assaults indicated a pattern of violent behavior. 
Would Roethlisberger have faced different consequences in the #MeToo era?
Would Roethlisberger have faced harsher consequences had these alleged assaults occurred a few years later?
Harvey Weinstein, accused of assaulting a slew of young actresses, lost his company and landed in jail. The Today Show fired Matt Lauer after allegations of sexual harassment. Numerous other alleged sexual predators accused during the #MeToo movement have faced serious punishments.
Ultimately, it's impossible to say what would have happened if the accusations against Roethlisberger had taken place later. His fans, however, may argue that he never received a conviction and that his accusers either lacked evidence or recanted their stories.
Either way, the timing may have changed things, though we'll never know with any certainty.
How to get help: In the U.S., call the RAINN National Sexual Assault Telephone Hotline at 1-800-656-4673 to connect with a trained staff member from a sexual assault service provider in your area.