Former College Hoops Star Rex Chapman Says He Was Offered $500,000 While Getting Recruited
Hoops fans remember Rex Chapman most for his stellar college basketball career with the Kentucky Wildcats. He then later had a solid NBA career in which he played for four different teams.
However, before all that, schools were begging him to play for them. In fact, because of this, Chapman says one school even offered him $500,000.
Wait, really? Yes, six figures to play college hoops.
Rex Chapman says a college offered him $500,000
There have been whispers of college athletes secretly getting paid for years. Lonzo Ball even once said to NBC Los Angeles that "Everybody knows everybody's getting paid and that's how it is. Everybody's getting paid anyway. You might as well make it legal," per Bleacher Report.
It seems that was even the case during Chapman's college days in the 80s.
While recently appearing on the Dan Patrick Show, Chapman discussed college athletes earning money off their name, image, and likeness, and he revealed the highest offer he received while getting recruited.
"Just a flat $500,000 in escrow that I'd get when I get out," Chapman said on the June 22 episode. "Which, think about that. That's insane, insane."
He then argued the case for paying college athletes.
"The argument I hear from people who've been anti-paying players in college forever is, 'Well, I don't want an athlete driving around in an Escalade on campus,'" he said. "Really? Is that what you have a problem with? You don't seem to have a problem with Buffy and Mark over in the fraternity and sorority that are driving their dad's Escalade or their Mercedes. These are at least the guys; they earned this money with something they did."
Patrick eventually asked Chapman how the school presented him with the offer.
"It wasn't to me; it was for sure through my parents or my coaches," Chapman said. "Kids are too young — I hope — kids are too young to have adults coming to them, offering them crap. … I would have immediately told my dad, told my mom, see what they were going to say. Sixteen, seventeen-year-old kid, you have no idea what's going on in life, much less big-time college athletics."
He went on to become a star at Kentucky
Chapman, of course, didn't reveal which school offered him that money, or if he received anything at all while in college. So, he did not implicate any school while talking to Patrick. 
Whatever ultimately happened while schools recruited him, though, Chapman eventually became a star for the Kentucky Wildcats.
In 1986-87, Chapman averaged 16.0 points per game and shot 38.6% from 3-point range. He was then even better in 1987-88, scoring 19.0 points per game and 41.5% from 3-point range.
Overall during his college career, Chapman earned All-SEC honors twice and was the 1988 SEC Tournament MVP.
Rex Chapman had a successful NBA career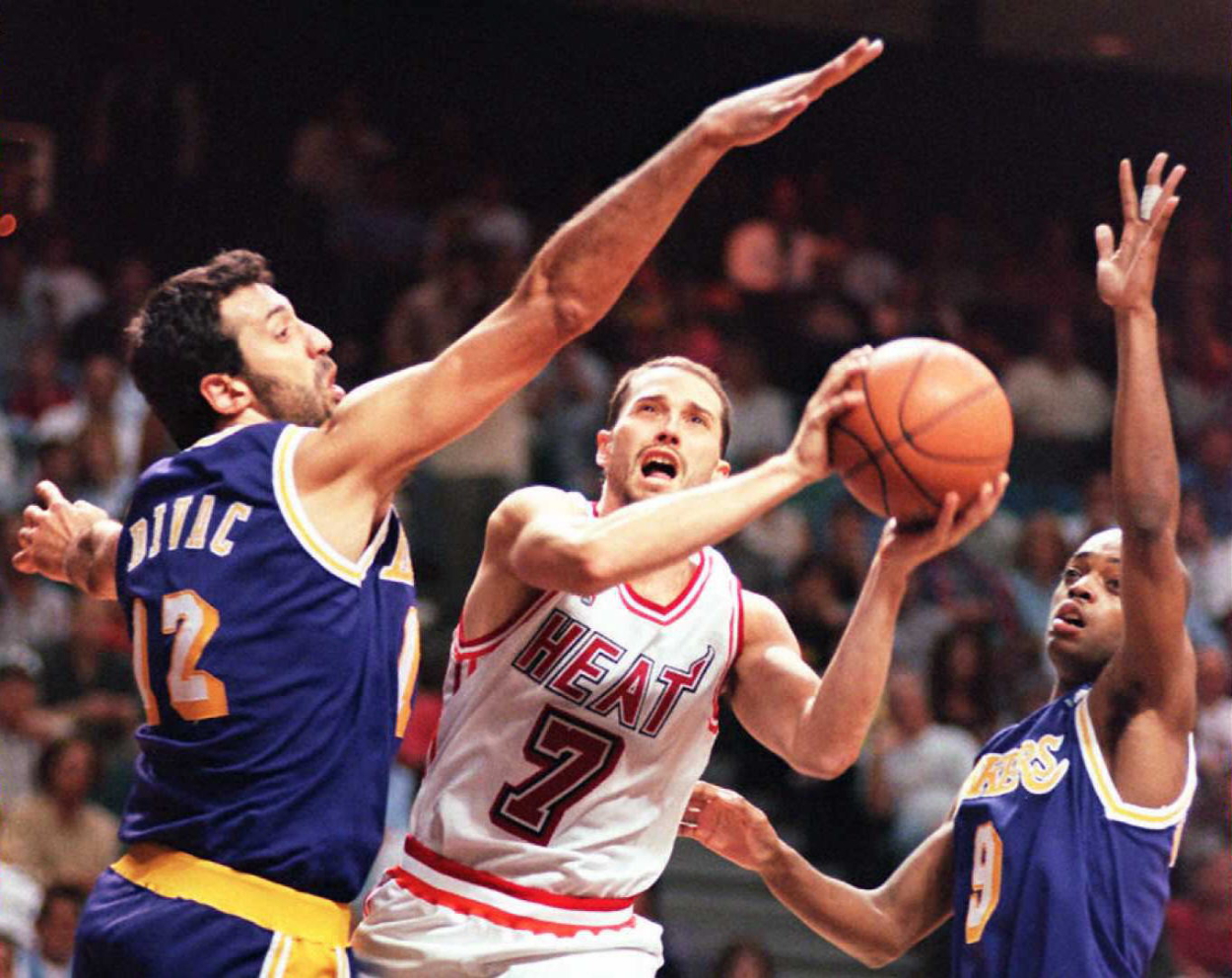 Chapman's college career led to him going to the Charlotte Hornets with the No. 8 overall pick in the 1988 NBA draft. 
He became a star from the get-go, earning All-Rookie honors by scoring 16.9 points per game during his first year. He then averaged 17.5 the following year in 1989-90.
Chapman ultimately played in the NBA for 12 seasons and took the court for four different teams. He averaged as many as 18.2 points per game in 1993-94 with the Washington Bullets and averaged a career 14.6 points. Chapman was also a career 35% 3-point shooter.
One of his most memorable NBA performances came against the NBA GOAT Michael Jordan. In 1995-96, during the Chicago Bulls' 72-10 campaign, Chapman and the Miami Heat gave Chicago one of its 10 losses, as he outscored Jordan in the game by dropping 39 points on 9-of-10 shooting from 3-point range.
It's, obviously, unknown whether Chapman received any type of payment at all while in college or throughout his recruiting process, but his play for Kentucky and in the NBA proved he was pretty valuable.
Stats courtesy of Sports Reference and Basketball Reference