Rex Ryan Has a Blunt Message for Urban Meyer Following His Failed Jaguars Stint
Now that the football world is a few days removed from the Jacksonville Jaguars firing Urban Meyer, more and more people are starting to toss their opinions on the matter out there. Current and former players alike have commented on Meyer's tenure with the Jags, and plenty of analysts have chimed in.
The consensus opinion has been overwhelmingly in support of the Jaguars' decision, as most feel Meyer's time in Jacksonville was doomed to fail from the moment he was hired.
Former NFL head coach Rex Ryan is the latest to blast Urban Meyer
The latest voice in the NFL media landscape to chime in with his thoughts on Meyer is Rex Ryan. The former NFL head coach turned analyst hasn't shied away from criticizing coaches this season. He blasted current New York Jets head coach Robert Saleh earlier for his poor results before ultimately making peace.
However, it doesn't look like there will be any peace-making between Ryan and Meyer. Ryan didn't hold back with his assessment of Meyer's time in Jacksonville and drove home the point that Meyer was always unfit to coach in the NFL.
"This is the best of the best. It's not just the best players in the country. It's the best coaches. There's only 32 of these jobs," Ryan said. "Don't come into this league — you're gonna get crushed.
"That's what happens to these college guys. It's funny. I talked with Urban Meyer when he got the job. He was like, 'Why [is it so hard]?' I told him it's the grind. It's the work you gotta put in. That's what they're putting in on the other side. It's not just that you're playing Alabama every week, which is the case. He didn't listen. I knew he wouldn't listen."
Rex Ryan told Urban Meyer to go back to college football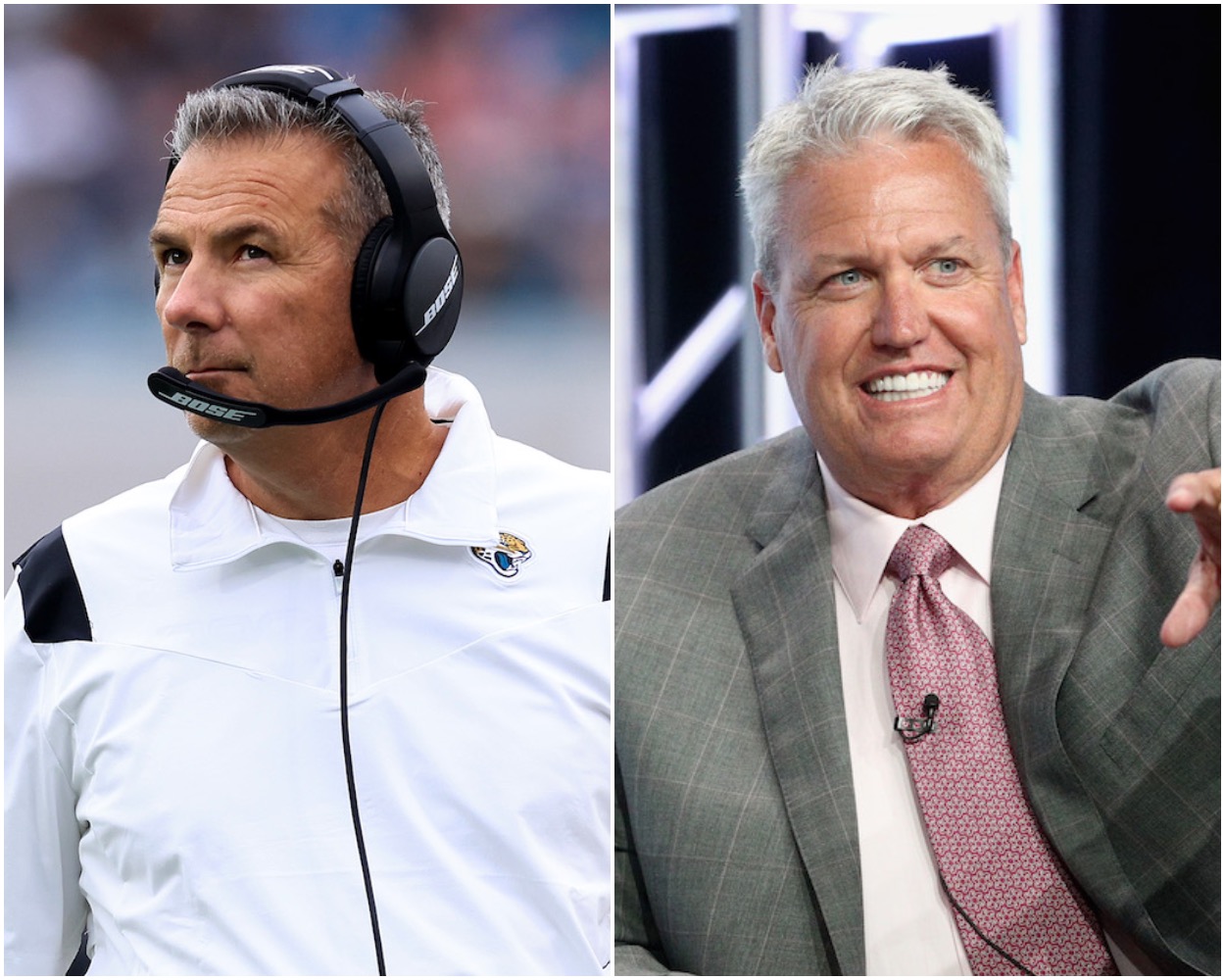 Right off the bat, it's clear Ryan was never an Urban Meyer believer. Most people weren't, for what it's worth. However, a small section of Meyer's diehard fans still felt he could translate his vast college success to the big leagues.
Meyer himself continuously operated with a heightened sense of confidence and bravado. His overall ego and inability to take accountability for his poor coaching played a role in his swift Jacksonville exit.
Ryan didn't stop there, however. He continued on with his criticism, stating that Meyer should simply run back to college ranks "where he belongs."
"Go back to college where you belong," Ryan said. "I respect him as a college football coach, but I knew this was gonna happen. Guess what; I was right again. Why? Because I've been around this game all my life. Those are the guys you ought to be looking at if you're an owner. Hire somebody that's been around this game all his life, someone that can relate to motivating a man instead of a young man. There's a huge difference. I'm not shocked by this whatsoever."
It's unclear if Urban has a future in the NCAA
Common sense suggests Meyer will look into landing a new college coaching gig sometime soon. Money for college football coaches is at an all-time high, and Meyer's name is still worth something in that scene.
However, there's also a fairly decent chance Meyer is simply done with his name being in the media nonstop. His few months in Jacksonville were a nonstop media circus, with attacks on his character coming from every direction. While most were ultimately justifiable, it presumably still wasn't a pleasant experience.
Regardless, Ryan is correct. Meyer should retreat to college if he wants to coach again. His time in the NFL is undoubtedly finished.
Like Sportscasting on Facebook. Follow us on Twitter @sportscasting19.