RGIII to Cleveland, so What's the Plan for Other QB-Needy Teams?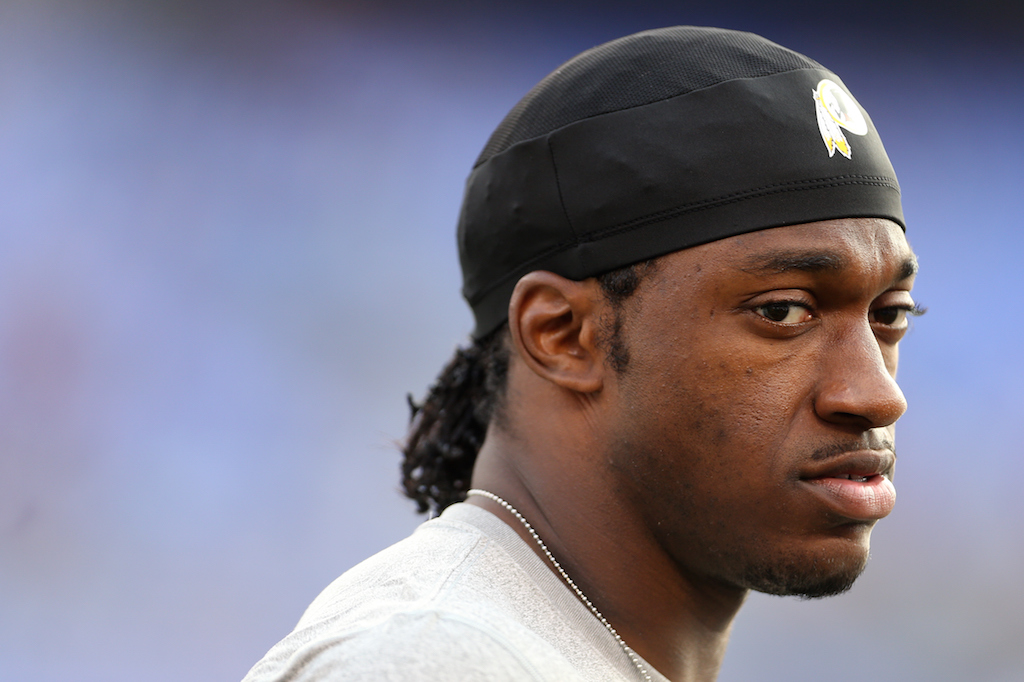 The Cleveland Browns have added a quarterback — and it wasn't Carson Wentz in the 2016 NFL Draft. Not yet at least. News broke that former Washington Redskins quarterback Robert Griffin III had signed with the Browns, sending waves through the Twitter world. While Griffin has a great shot at starting for the Browns in 2016 — whichever quarterback they draft would sit for a year in that scenario — it does pose a completely different question.
What about all those teams who are still looking for a quarterback right now? Griffin was on the radar concerning a few different teams, including the New York Jets, so what's the plan for them? This offseason alone, there seems to be quite a few quarterback-needy teams. Here, we break down the potential plans for each of them. We'll kick things off with the Jets themselves, because they seem to be in the strangest spot at this moment.
New York Jets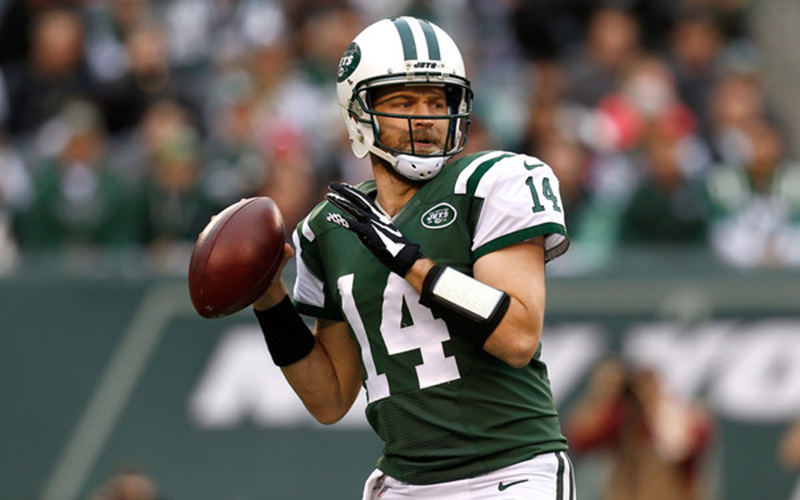 It has to be Ryan Fitzpatrick, right? Not so fast. As ESPN's Rich Cimini pointed out, the two-year, $15 million deal that Griffin received from the Browns just strengthens Ryan Fitzpatrick's position. While he apparently isn't getting an offer anywhere near what he's looking for, it's getting more and more apparent that the Jets will have to up the offer just a bit, or at least you'd think so.
Unless New York finds a way to land a quarterback in the first round who they feel can make an immediate impact, then Fitzpatrick is absolutely the best bet. On top of that, Fitzpatrick proved he can win games for the Jets — they were right on the fringe of the postseason. Fitz will be the man for the Jets.
Denver Broncos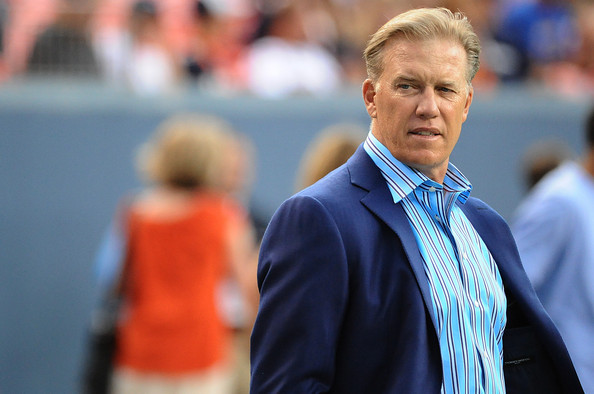 No more Peyton Manning, no more Brock Osweiler, and a whole lot to figure out at the quarterback position. As painful as it is for Broncos fans to hear, they are quickly running out of options. For Denver, it's either trade up in the draft and get a player who starts immediately, roll with Mark Sanchez, attempt to sign Ryan Fitzpatrick, or try to trade for Colin Kaepernick.
Those are your options, Denver, good luck with whatever you choose. Honestly, though, a deal for Kaepernick seems the most likely, but the potential for a guy like Paxton Lynch to slide in the draft would be interesting for the Broncos.
San Francisco 49ers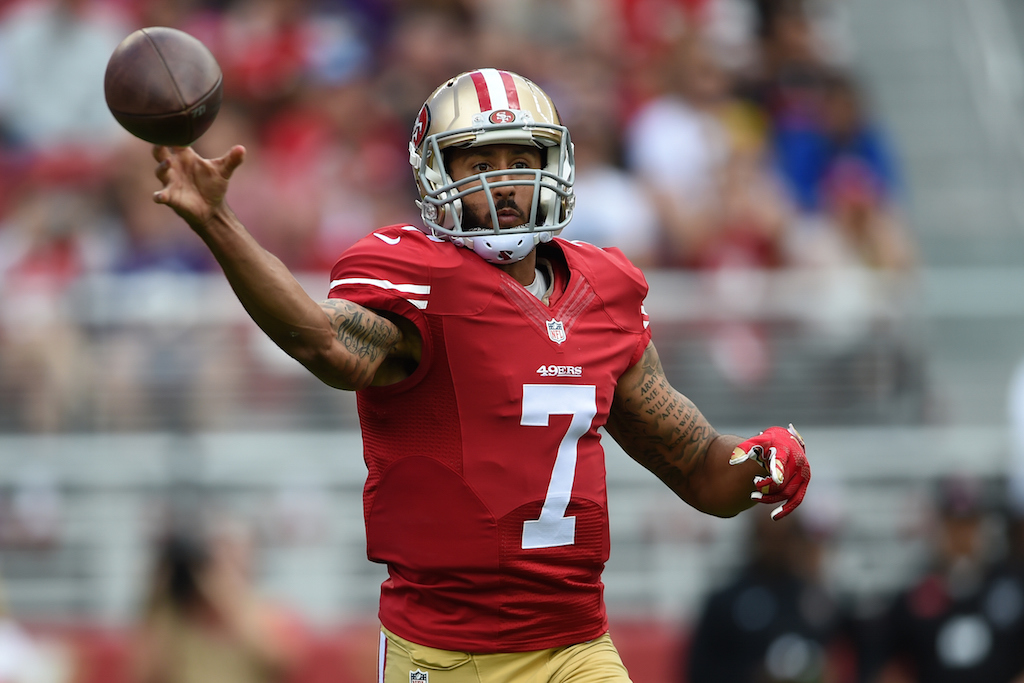 Maybe the Chip Kelly/Kaepernick duo is a match made in heaven. Then again, maybe it's not. We'll never know the truth until we see it in action, but at the very least, Kelly made it known that he wants to coach Kaepernick in 2016. As Paul Gutierrez of ESPN reported, Kelly stated that he would "really love to work with him."
This will be an interesting situation to watch, but regardless of how Kelly feels, it seems likely that the 49ers will draft a quarterback with the No. 7 pick. Another outcome could be San Francisco actually trading up to the No. 1 spot and taking the quarterback they like the most. Don't be shocked to see that happen, even if it seems likely that Carson Wentz will land with the Browns at No. 2.
Los Angeles Rams
While Rams general manager Les Snead stated that Case Keenum will be the starting quarterback at the start of the 2016 NFL season, according to Mike Florio of Pro Football Talk, it's hard to believe that he'll be the full-time starter. The Rams seem like a serious contender to either draft a quarterback at No. 15, or possibly even trade up and grab one.
Either way, expect Los Angeles to add a new quarterback to their roster through the draft, and for it to be a player who's ready to make an instant impact right out of the gate. Lynch is a name that comes to mind, and they'd obviously be able to land him before the Broncos could.
Statistics courtesy of ESPN.com and Pro-Football-Reference.com.
Follow Jeff Smith on Twitter @JSM8ith