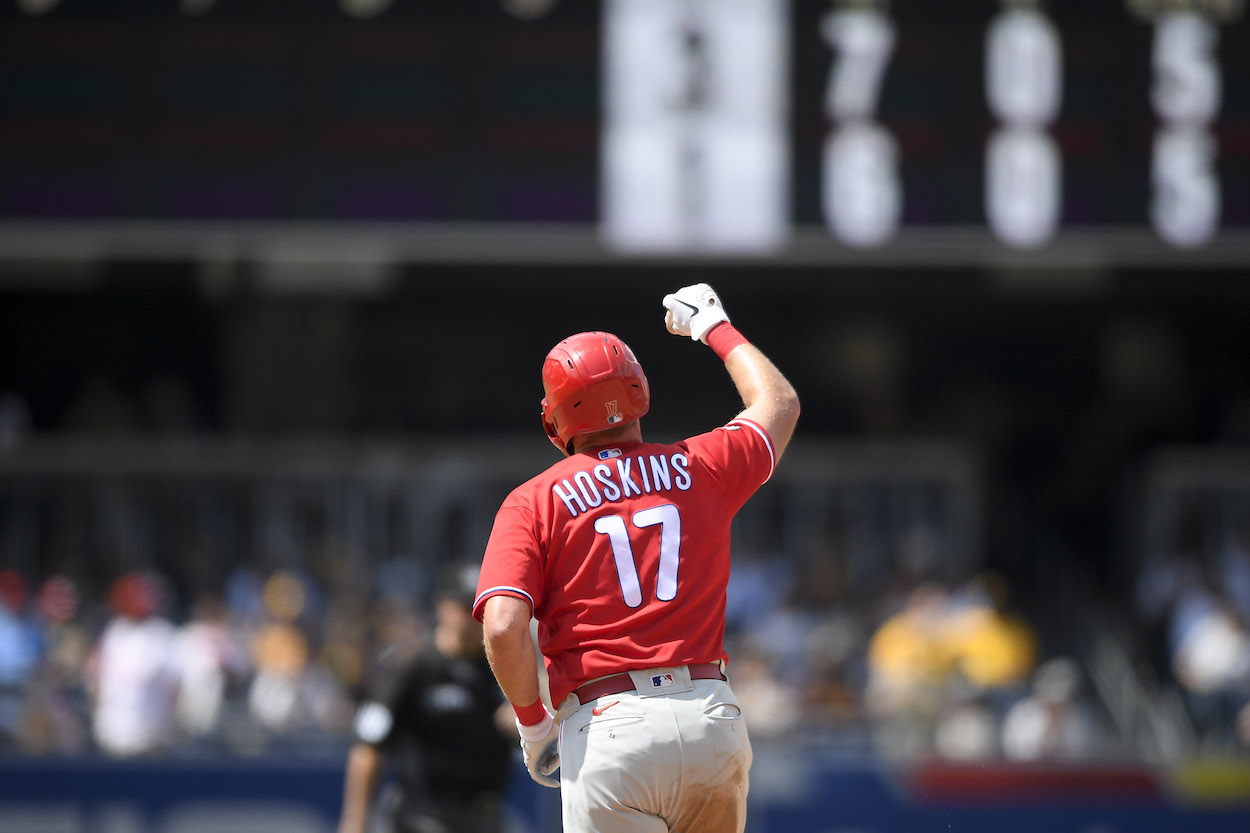 Rhys Hoskins Will Have a Career Year for the Phillies With Kyle Schwarber and Nick Castellanos Signings
First baseman Rhys Hoskins should be in line for a career year following the additions of Nick Castellanos and Kyle Schwarber to the Phillies.
The Philadelphia Phillies are in the midst of an extremely busy offseason. They've added three notable relievers to their bullpen in Corey Knebel, Brad Hand, and Juerys Familia, and just recently shocked the entire baseball world by adding both Kyle Schwarber and Nick Castellanos to their lineup. Between Bryce Harper, JT Realmuto, Rhys Hoskins, Schwarber, and Castellanos, the Phillies now roster one of baseball's most potent batting orders.
Forget defense; the Phillies are trying to mash their way to the postseason in 2022.
Rhys Hoskins stands to benefit the most from the Phillies' new-look lineup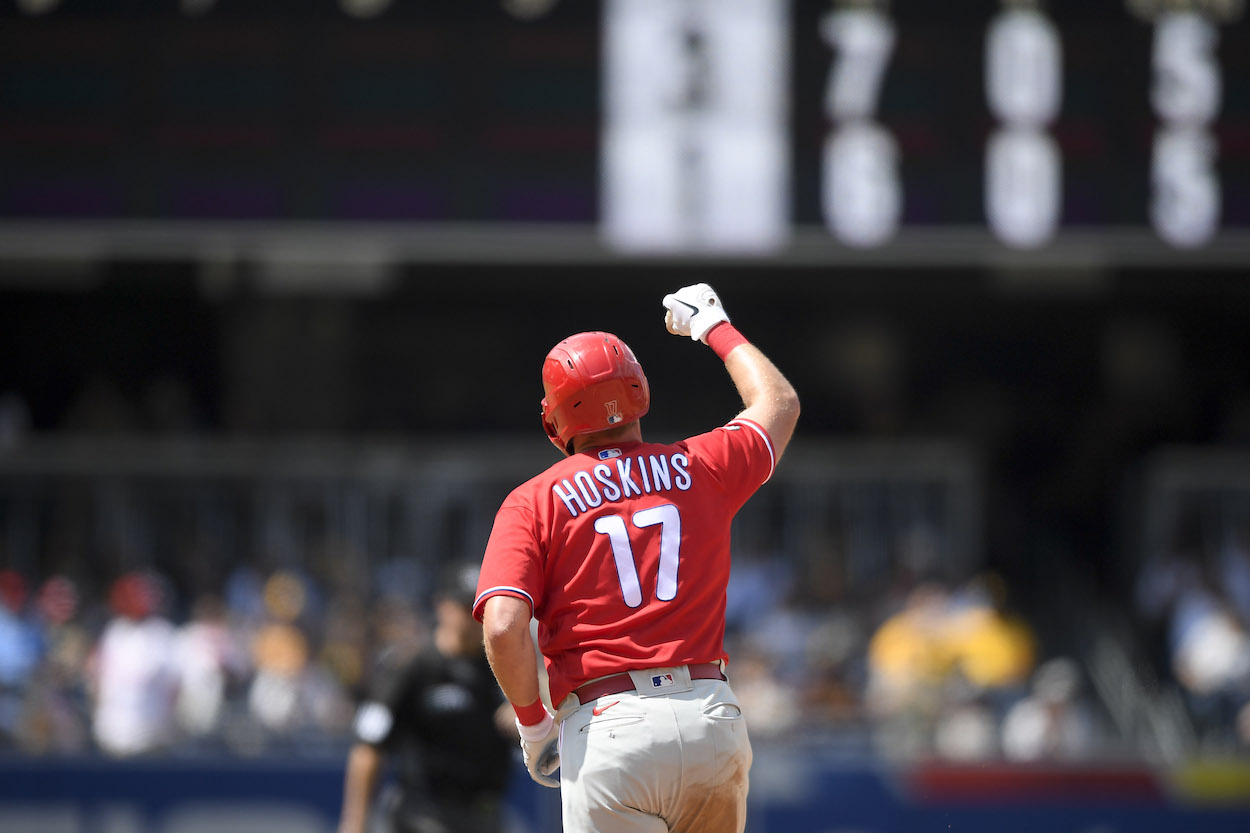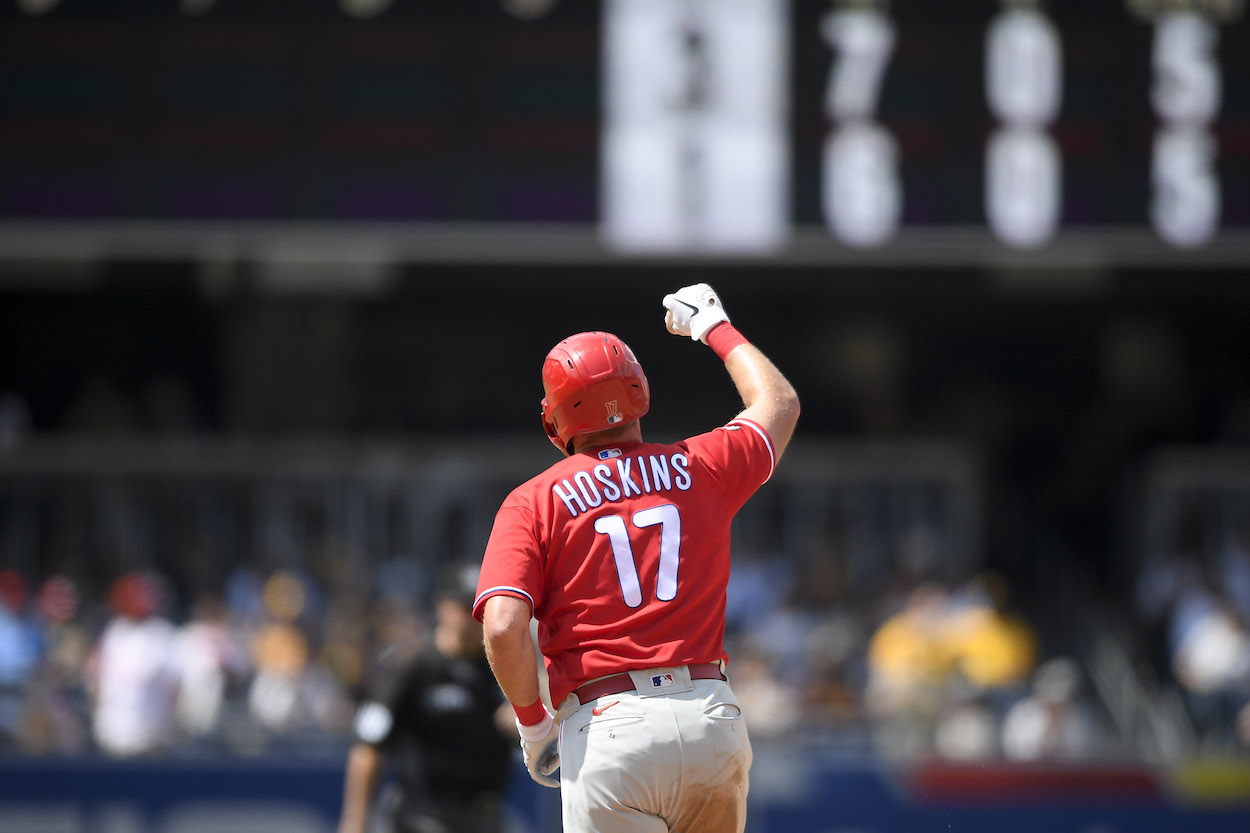 The addition of Schwarber and Castellanos to the team helps everyone. Bryce Harper finally has actual protection in front and behind him. Odubel Herrera and Jean Segura no longer have to worry about leading off. Realmuto can slide down the order into a more comfortable position, instead of being asked to bat cleanup every day. Young bats like Alec Bohm and Bryson Stott get to play with less pressure.
With all that said, one player in particular stands to benefit the most from the new additions; first baseman Rhys Hoskins.
Over the past several years, Hoskins has been a highly debated player amongst Phillies fans. Some view him as elite, others not so much. However, thanks to heavy spending from the team's front office, 2022 should be the year he puts it all together and finally mashes his way onto the national scene.
Rhys Hoskins is a natural 5/6 hitter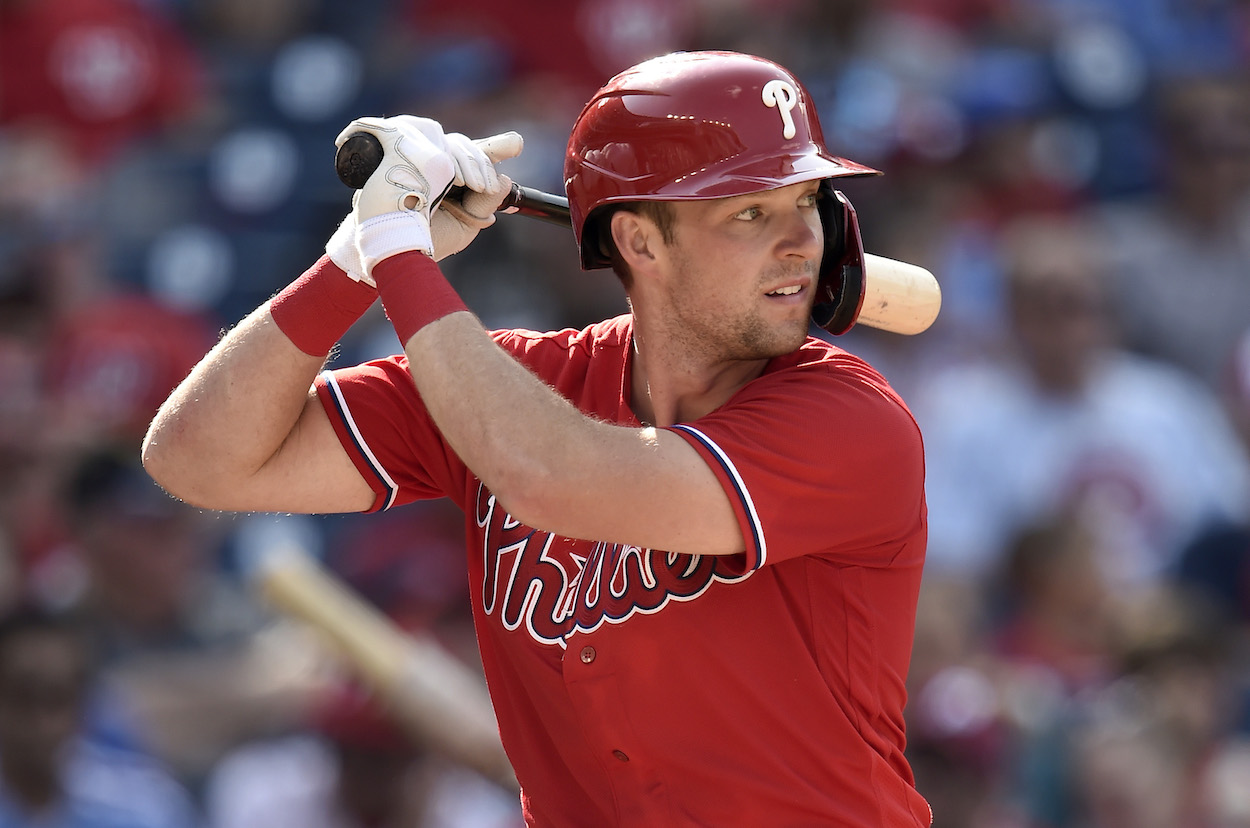 Due to a shaky farm system and an overall lack of talent over the past several years, the Phillies have asked a lot of Hoskins since his MLB debut.
Some days he's the cleanup hitter. Some he's being asked to hit in the two-hole. The Phillies even experimented with him as a leadoff hitter for some time in 2019.
Hoskins has been fine in each of these roles. However, his best stretches of baseball have undoubtedly come when he's batting fifth or sixth in the lineup. Just a quick glance at his career batting splits proves as such.
*Sorted by spot in the batting order
Leadoff: .194/.333/.258
Second: .222/.330/.469
Third: .221/.299/.416
Cleanup: .257/.386/.534
Fifth: .318/.471/.712
Sixth: .308/.379/.731
Granted, it's worth mentioning the sample sizes vary for each of Hoskins' positions in the batting order. However, it's still fairly straightforward he's more comfortable deeper in the lineup.
The Phillies lineup now runs six-deep
Thanks to the addition of Schwarber and Castellanos, the Phillies' lineup now runs six-deep. Manager Joe Girardi gets to decide whether Hoskins hits fifth or sixth. Either way, the long-time Phillies' first baseman finally gets the opportunity to spend an entire season a little deeper in the order instead of hitting in the top-four.
Not only is this beneficial to the Phillies' lineup depth, but it's beneficial to Hoskins. A year of hitting behind Harper, Castellanos, and maybe Realmuto should result in a career-year for the righty slugger.
If Hoskins is putting up career-high numbers in the five- or six-hole, everyone in Philly wins.
All stats courtesy of Baseball Reference.