Rich Bisaccia: The Green Bay Packers Must Avoid Mistakes of the Past and Open up the Pocketbook
The greatest offseason priority for the Green Bay Packers is bringing back Aaron Rodgers. The Packers have made that clear. If bringing Rodgers back is priority 1A for Green Bay, priority 1B needs to be fixing the special teams. Head coach Matt LaFleur has committed to making sure Green Bay's putrid special teams will be a thing of the past and step one toward accomplishing that goal should be hiring Rich Bisaccia.
It's time for the Packers to put their money where their mouth is.
The Packers reportedly have interest in hiring Rich Bisaccia to coach special teams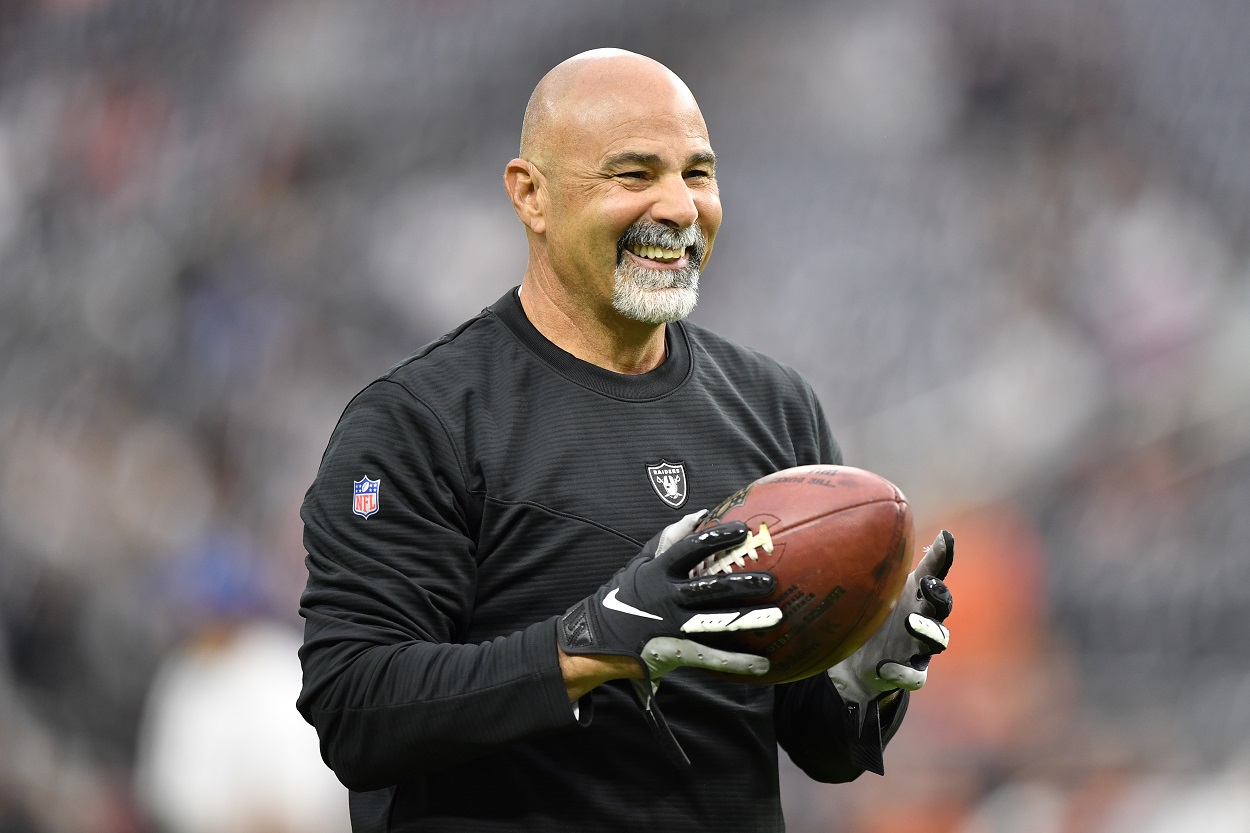 According to long-time Green Bay beat reporter Tom Silverstein, LaFleur is talking to Bisaccia to see if he'll be willing to fill the Packers' vacant special teams coordinator position. Keep in mind, Bisaccia has 20 years of experience coaching special teams at the NFL level.
Bisaccia is going to demand some money on the open market. He knows it. His agent undoubtedly knows it, and the Packers should know it as well.
Frankly, the special teams gig could arguably be beneath a coach of Bisaccia's stature of this point. He took over the Las Vegas Raiders and the aftermath of the Jon Gruden email scandal, and instead of falling apart, the team rallied around him and made a run to the playoffs. Sure, the Raiders got bounced in the Wild Card Round by the Cincinnati Bengals, but Bisaccia undoubtedly won over his locker room. Quarterback Derek Carr gave high praise to his then-interim head coach at the end of the season.
"I think we can all think that he's the right guy," Carr said after the loss to Cincinnati, per ESPN "He's proven that people listen to him. Our team listens to him. And I love him so much, I'm thankful for him. All those things will be decisions that I don't make, I don't get to make. I just play quarterback … but with everything that went on, if you really look at what happened, all the pieces missing, everything that changed, yeah, he held it together."
The Raiders ultimatly decided to go in a completely different direction, and they hired long-time New England Patriots offensive coordinator Josh McDaniels to be their new head coach. That had to have more to do with ownership wanting a fresh start and less to do with Bisaccia, though, because he undoubtedly earned the full-time job.
Only time will tell if he should have gotten it. 
The Packers will have to pay a pretty penny to win over and retain Bisaccia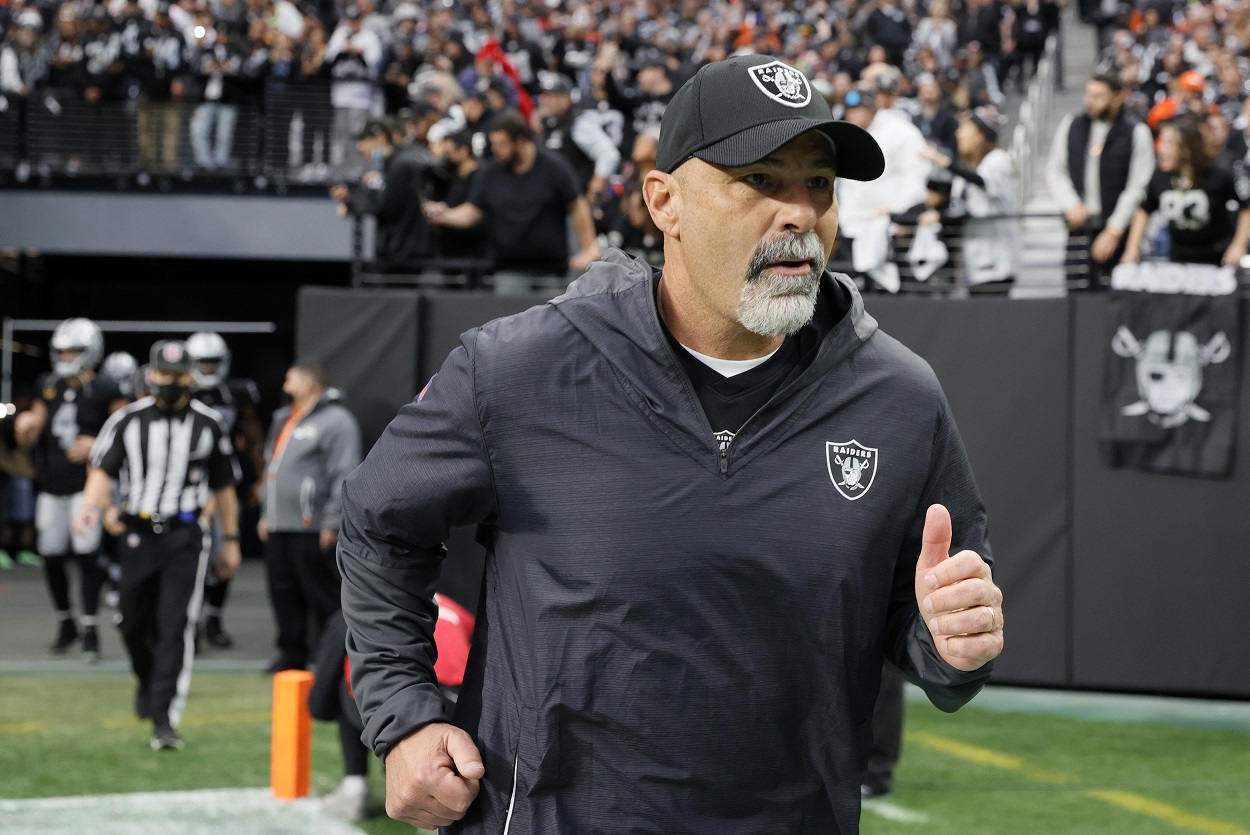 Either way, Bisaccia clearly has head coaching chops, and just because he didn't fill any of the current vacancies this offseason, that doesn't mean that he won't be a candidate in the future.
What does that mean for the Packers?
It means that if they want him to be the special teams coach and they want him to stick around for a while, they're going to have to pay up.
No, he shouldn't make more than LaFleur, but if the Packers really want to fix their special teams and they're not just talking about it, giving Bisaccia a significant contract that includes good money plus the guarantee of a few years would be one way to not lose him in the future.
In, fact, Silverstein thinks around $2 million a year will do the trick.
But if the Packers are willing to reset the market for special teams coaches and offer Bisaccia around $2 million per year, it could tip the scales their way. It would be a complete reversal of the way the franchise has approached special teams, preferring not to invest a lot of money in coaching contracts. If the Packers were to pay him $2 million per year, he would be the highest-paid special teams coordinator in the NFL, according to a NFL source. The Packers were paying far less than that to [Maurice}Drayton and his predecessor, Shawn Mennenga.

Tom Silverstein talks money in his report on the Packers having interest in Rich Bisaccia.
No matter where they land money-wise, the Packers need to do whatever they can to lock Bisaccia up.
The Packers can't cheap-out again on special teams
Special teams have been putrid in the LaFleur era, but they've seemingly been an issue in Green Bay for years now. Unfortunately for the Packers, it didn't have to be this way, but they made a mistake a few years ago, and they've been (ironically) paying for it ever since
LaFleur actually wanted to hire special teams guru Darren Rizzi when he first took over the gig in Green Bay. At the time, Rizzi was the special teams coordinator for the Miami Dolphins for multiple seasons, and he was considered one of the better coaches in his position in the league. The Packers interviewed Rizzi, but couldn't come to a deal because they reportedly weren't interested in paying him top-dollar for his services. 
Rizzi went to the New Orleans Saints, where he not-surprisingly has had a ton of success. The Packers, in the meantime, have now fired two special teams coordinators and the unit arguably cost them a shot at the Super Bowl this past season.
This is not to say that if the Packers hired Rizzi in 2019, they'd have a few more championships in the trophy case. Green Bay made a mistake by not putting the proper amount of value on a special teams coach, though, and the Packers have paid dearly for that.
The Packers now have an opportunity for a redo. They need to hire Bisaccia, give him what he wants for as long as he wants, and fix the special teams once and for all.
Stats courtesy of ESPN and Pro Football Reference. Contract information via Spotrac
RELATED: Why Mark Wahlberg Would Crush It as New England Patriots Coach Bill Belichick in a Tom Brady Biopic