Richard Petty's Grandson, Thad Moffitt, Will 'Honor' His Family's Legacy During Truck Race at Daytona
Hailie Deegan is not the only driver eager to boost her reputation as a driver on the NASCAR Camping World Truck Series next week at Daytona International Speedway.
Richard Petty's grandson, Thad Moffitt, will be racing to establish his own identity.
And he'll try to do it seated behind the wheel of his grandfather's iconic brand.
Richard Petty's grandson, Thad Moffitt, is preparing to make his national series debut at Daytona
An ARCA Menards Series veteran, Moffitt, 21, is preparing to experience his first NASCAR national series outing during the NextEra Energy 250 on Feb. 18 at Daytona. If he qualifies, that is.
The truck's branding likely will flush emotions out from sentimental, old-school gear heads. Moffitt's ride will pay homage to Petty's "Fan Appreciation Tour," marking 30 years since "The King's" retirement. 
"I am super excited to make my NASCAR Camping World Truck Series debut at Daytona in the No. 43 Reaume Brothers Racing Chevrolet with team support from GMS Racing," Moffitt said via team press release. "Daytona is a track that has a lot of family history, and having STP onboard makes it that much more special.
"It truly is an honor to run the iconic STP branding on my Silverado along with my fire suit, and I am hoping to represent their longtime support of my family in a great way."
Moffitt could become fourth fourth-generation driver to compete on national stage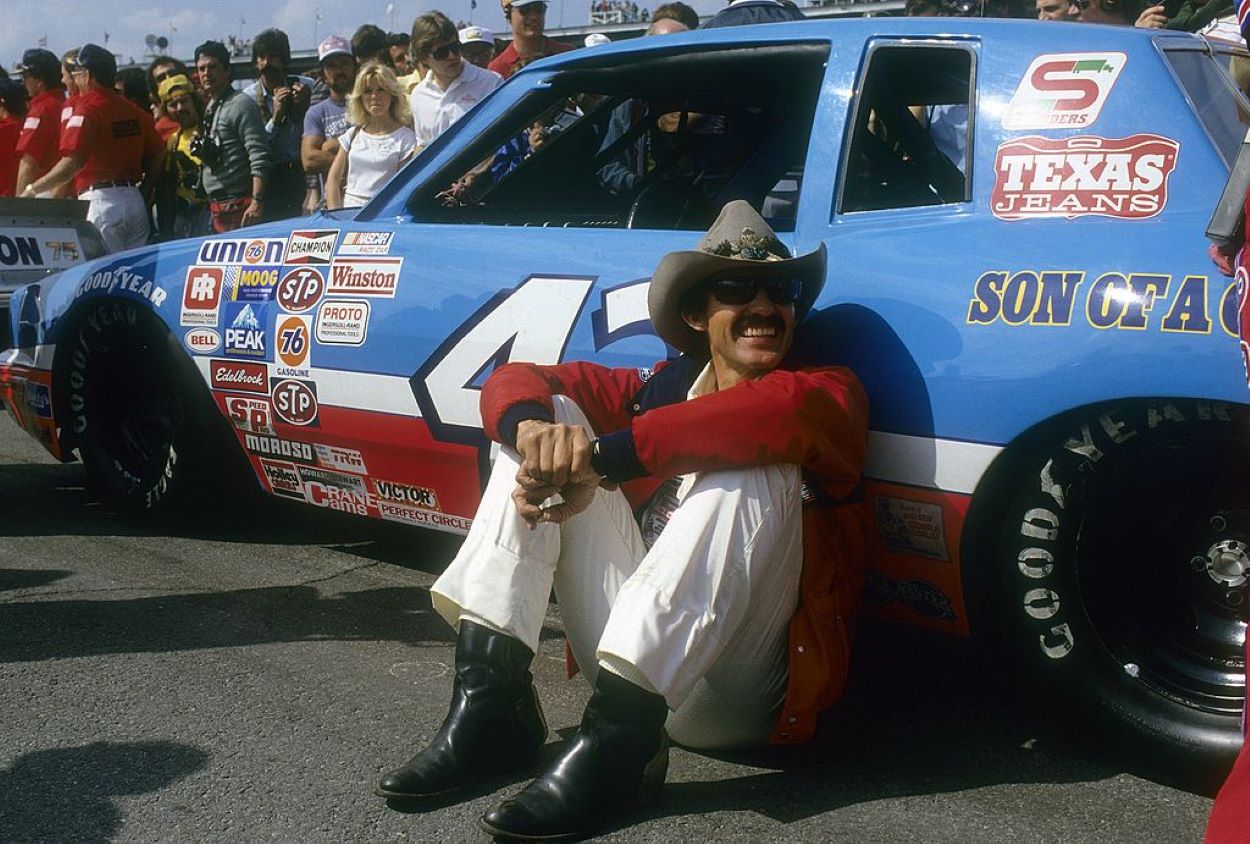 Moffitt's time has arrived.
Is he ready for the Daytona stage?
Is he ready to race under the No. 43 STP microscope?
Moffitt has competed on the ARCA Menards Series for parts of five seasons. In 44 starts, he has compiled eight top-five finishes and 25 top 10s. He posted a career-best third-place last season at Phoenix Raceway.
Despite missing four events, Moffitt placed fourth in the 2021 drivers' standings and eighth in 2020.
If Moffitt qualifies for his Truck debut at Daytona, he would become just the fourth fourth-generation driver in national series history.
Moffitt's 2022 schedule includes a variety of racing circuits. Along with limited Truck appearances, he will continue to compete on the ARCA series and dabble in sports car racing.
Is he ready for the next step?
Richard Petty: 'To have Thad racing with STP at Daytona, a place that our family has been so successful at, is just very special to me personally'
Moffitt has one thing going for him. He's already taken the wheel of a No. 43 STP Daytona 500-winning machine. Honoring his grandfather at the 2019 Goodwood Festival of Speed, Moffitt drove the machine Petty used to capture the 1981 checkered flag.
As any grandfather would be, Petty, who captured seven Daytona 500s among his 200 career titles, couldn't contain his family pride.  
"Over the past 50 years STP has been with me very step of the way, and I've been proud to support them," he said. "But this takes it to a whole new level for me.
"To have Thad racing with STP at Daytona, a place that our family has been so successful at, is just very special to me personally. Obviously, I've watched Thad's career grow, and he is ready for this next step in the Camping World Truck Series. It will be great to see another member of the Petty family racing with STP." 
It would be enough to make any sentimental, old-school gear head shed a tear or two. 
Just remember, Moffitt needs to qualify first.
Like Sportscasting on Facebook. Follow us on Twitter @sportscasting19.